Get Your Legit Emotional Support Animal Letter in Washington
Get endorsed by the Local health professionals.
How to Get an ESA Letter in Washington Online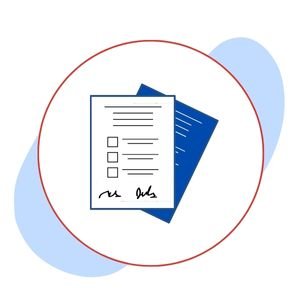 An ESA Letter process starts with filling up an online assessment form comprised of the individual's medical details.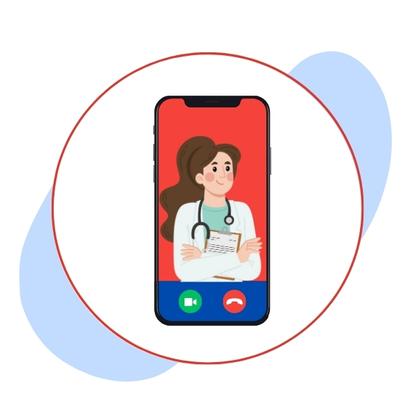 A licensed therapist will contact you for the further assessment procedure. This will analyze whether your health condition benefits from an ESA.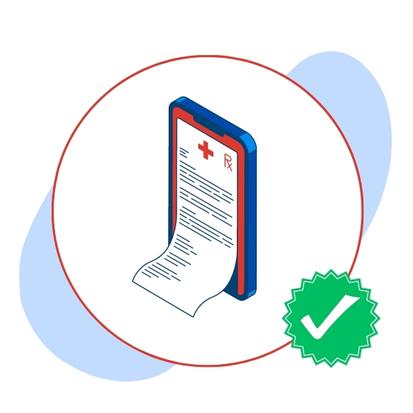 Receive a downloadable ESA Letter through email only if approved or qualified for the qualifying health condition.
Only Fast ESA Letter offers 100% Money-Back Guarantee
If not qualified, we offer a 100% Money-Back Guarantee. No Appointments are Required.
Elements of Washington Legitimate ESA Letter
A legitimate emotional support animal letter must indicate that the person is taking therapeutic benefits for treating intense emotions, anxiety, or any mental illness.
Must be written on state-licensed mental health professional's letterhead.
Therapist's name and signature.
Date of issuance.
Therapist's license number.
Date of the license, and state where it's issued.
The need for an ESA for treating the individual's mental health.
Details of the pet may be included.
Emotional Support Animal in Washington
Washington State has recognized the importance of Emotional Support Animals for the individual's health, and so several laws were passed to protect the ESA and their owners. An Emotional Support Animal helps with various tasks and provides care, love, and affection to a person suffering from stress, anxiety, or any mental illness. Emotional support animals don't require any special training, but they can help people with mental health issues without any training.
It is estimated that one out of four people suffers from anxiety, stress, or any mental illness at some point in their lives. Coping with these mental and emotional disabilities gets difficult. An ESA helps in dealing with intense emotions and mental health issues. To qualify for having an Emotional Support Animal in Washington, it is essential to obtain an ESA prescription letter that grants permission to live with your ESA devoid of any additional fees or charges. An ESA Letter is a prescription recommended by the Licensed Mental Health Professional.
Before obtaining the Emotional Support Animal Letter, it is essential to know the ailments that qualify for acquiring an Emotional Support Animal letter.
Who Can Write an ESA Letter in Washington?
A state-authorized Mental Health Professional must prescribe an ESA Letter. This includes the following health care professionals.
A Primary Care Physician.
A Licensed Therapist.
Any Licensed Mental Health Professional.
A Licensed General Physician.
ESA Housing Benefits
Live in no-pet housing
No more pet charges
24/7 Online ESA Letter Support
A hassle-free downloadable copy of an ESA Letter.
Washington Emotional Support Animal Laws
Washington has identified the vital role of Emotional Support Animals in promoting health and wellness and has passed specific laws along with the federal regulations for the protection of Emotional Support Animals.
Washington ESA Housing Laws
Washington adheres to the Fair Housing Act (FHA) rules concerning emotional support animals in housing areas. As per this law, emotional support animals are allowed to live with their owners for relieving anxiety, stress, or any mental illness.
If you have a valid ESA letter in the State of Washington, the landlord or housing provider:
Must allow emotional support animals, even if there is a general "no-pets" policy.
Cannot charge pet deposits or pet fees in connection with the ESA.
Cannot place limitations on the size, weight, and breed of the emotional support animal.
Emotional Support Animals don't possess rights similar to Service animals, and you can't take your ESA to work with you unless your employer allows your pet. ESA's in Washington are not backed up by the Americans with a disability act, which allows a person to take a specialized animal to public places where domestic pets aren't allowed. To bring your ESA to your office, always ask your employer first.
Dog Friendly Washington (Don't shop. Just Adopt!!)
Places Where You Can Adopt an ESA in Washington
Dog Gone Seattle (Seattle, WA)
Homeward Pet Adoption Center (Woodinville, WA)
Okandogs Dog Rescue (Cashmere, WA)
Places to visit in Washington with an ESA
Warren G. Magnuson Park Off-Leash Dog Area (Seattle, WA)
Olympic National Forest (WA)
Howarth Park (Everett, WA)
Places to eat in Washington with an ESA
Norm's Eatery and Ale House (Seattle, WA)
La Conner Brewing Co (La Conner, WA)
Elk Public House (Spokane, WA)
Only Fast ESA Letter offers 100% Money-Back Guarantee
If not qualified, we offer a 100% Money-Back Guarantee. No Appointments are Required.
Why Choose Fast ESA Letter
Fast ESA Letter has made it easier for you! Fast ESA is serving with its online legal ESA Letter services to individuals experiencing anxiety, stress, or any mental illness. We have a solution for you. Let your fingers on your PC do the talking and rest leave everything on us! With the colossal clientele, Fast ESA believes in providing legitimate solutions for all the issues concerning your mental health. So don't rush to the public counters and avail the online services.
The Best Dog Breeds for Emotional Support Animal
Italian Greyhound
These dogs are ideal if you don't have a large backyard because they can adapt to small spaces. They are stubborn and come with a loud dog bark. That's why they are great watchdogs
Dalmatian
The white fur of a Dalmatian is spotted with patches of dark brown or black color. They are devoted and sociable dogs. These dogs can make fantastic running and trekking companions if you enjoy outdoor activities like hiking because they are strong and athletic.
Australian Shepherd
They act good among kids. Though they are intelligent, Australian Shepherds do not get along with dogs, instead they like to spend the majority of their time indoors relaxing.
Pembroke Welsh Corgi
In spite of being a little dog, the corgi behaves like a giant dog. They were earlier trained to herd cattle and because of their bravery and intimidating bark, they also make good protection dogs. Although they love spending time alone and are devoted to their owners, Corgis do not experience separation anxiety like other tiny dogs.
Best Cat Breeds for Emotional Support Animal
Calico
These cats come in a variety of color combinations. These felines have medium-length hair. In general, they are independent cats who don't need continual care. So you can choose this kitty if you work long hours.
Chartreux
One of the friendliest cat breeds in the world is the Chartreux! They have a terrific sense of humor and are quite happy. These cats like to play, cuddle all day and are sleeping beauties.
Devon Rex
A Devon Rex is easy to recognize right away! It has a short, wide, flat face, enormous ears, large oval eyes, and curly fur. They are curious and love people around them. They are funny and loves to seek attention.
Snowshoe
These cats come in blue, chocolate brown and beige colors. They are friendly cats who enjoy playing instead of sleeping all day. They are sweet and affectionate who enjoys sitting on your lap and is always there to support you in hard times.
Frequently Asked Question
What is an Emotional Support Animal?
An emotional support animal, a.k.a. ESA, is an animal that can treat the psychiatric or mental disability of a person with its love, companionship, and emotional comfort. Unlike Service animals, emotional support animals don't require any special training to be ESA.
What are the qualifying conditions for an Emotional Support Animal in Washington?
Several conditions are recognized under the Diagnostic and Statistical Manual. They include:
Anxiety
Depression
Panic Disorders
Bipolar Disorder
Attention Deficit Disorder
Post Trauma Stress Disorder
Cognitive Disorder
Phobias and fears
Learning Disorders
Are Emotional Support Animals Legal In Washington State?
Without any doubt, Yes! It is legal to pet an Emotional Support Animal in Washington. However, you must have valid proof that your pet is an emotional support animal, and you are seeking emotional support from them. Only an ESA Letter can mark an animal as an Emotional support animal. It is mandatory that this ESA letter must be signed and approved by a Washington licensed health professional.
Are emotional support animals registered in Washington State?
See, there is no term for register or registration. No state in the U.S. registers ESA. Some bogus sites offer ESA registration, but it's of no use. ESA laws don't protect ESA and ESA owners who have registered their pets on random private sites' databases.
Instead of registering, you should certify your pet as an emotional support animal with the help of an ESA letter that too signed by a state-licensed health professional. By getting an ESA letter, you can savor the benefits of ESA laws in Washington.
How many emotional support animals can I have in Washington State?
As such, there is no hard and fast rule that you can adopt a particular number of animals as your emotional support animal. As long as your need(medical condition) to have an Emotional support animal is genuine, health professionals can approve your ESA application. However, your demand should be practical, for, e.g., no landlord would allow you to keep 10 dogs in a one-room apartment in Washington.
Does Anxiety Qualify for Emotional Support Animals in Washington?
Any mental illness as per DSM-V will qualify for an emotional support animal in Washington. The diagnostic and Statistical Manual of Mental Disorders (DSM's) recognizes Anxiety as valid to adopt an emotional support animal. If your Anxiety disables you to perform normal life activities, our state-licensed therapists can approve your application to adopt an emotional support animal.
Can a landlord deny an emotional support animal in Washington State?
Suppose you have a legitimate ESA letter signed and approved by a state-licensed health professional. In that case, a landlord has no right to deny your application to stay with an emotional support animal in Washington State.
Felix Shaw
★★★★★
Everything with Fast ESA Letter was hassle-free! The detail information of the therapist likes his name and license number was mentioned in the letter that itself make it authentic.
Spokane, WA
Marita Basset
★★★★★
Although I am registered Valry as my ESA, she is also a great ESA for my husband as well who also suffer from PTSD after his time in the Marine Crop, and several deployments to the Middle East. Valry is the only way my husband and I get any decent sleep. Thank you, Fast ESA Letter for binding my family together.
Tacoma, WA
Meg Christine
★★★★★
I received my ESA letter within 24 hours as promised. There was an issue with my property manager being able to contact the Dr for verification (The Dr was out of town) and I received superior customer support in helping the two people connect and quickly got the situation handled. I would highly recommend to anyone needing an ESA letter.
Renton, WA
Areas we Cover in Washington