Get Your Legit Emotional Support Animal Letter in Georgia
Get endorsed by the Local health professionals In Georgia.
How to Get an ESA Letter in Georgia Online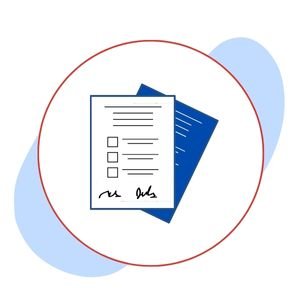 There is no need to schedule any appointments with a therapist, as you can start the process by filling the online evaluation form. In the form, you need to summarize your medical conditions, personal information, and the details of the pet.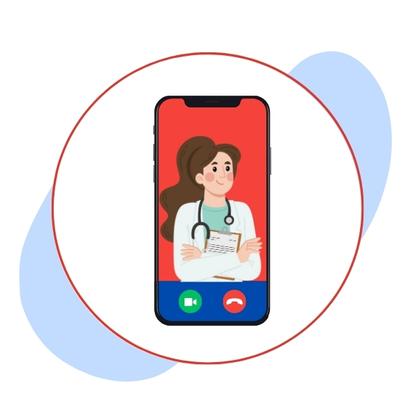 After submitting your details, you will get evaluated by our licensed medical health physicians. Once they assess your form details, they will approve you by calling.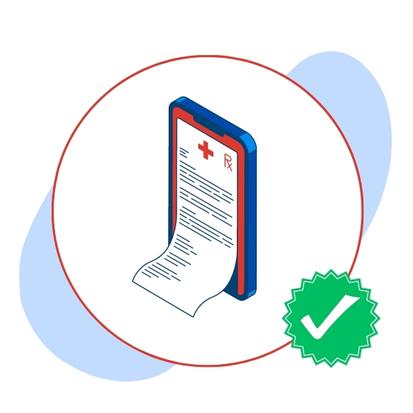 Once you get approved, the doctors will approve you for your ESA recommendations. You will receive your letter by Email on the same day. The letter provided by our therapists is legal and is acceptable by everyone.
Only Fast ESA Letter offers 100% Money-Back Guarantee
If not qualified, we offer a 100% Money-Back Guarantee. No Appointments are Required.
Elements of Georgia Legitimate ESA Letter
A legitimate Emotional Support Animal Letter must specify that the person is taking the therapeutic benefits from an ESA to treat the mental or emotional illness. Love and care are real medicine, and that is what an emotional support animal provides.
Must be written on a state-licensed mental health professional's letterhead.
Therapist's name and signature.
Date of issuance.
Therapist's license number.
Date of the license, and state where it's issued.
The need for an ESA for treating the individual's mental health.
Details of the pet may be included.
Emotional Support Animal in Georgia
There is no therapist in the world, like a furry creature licking your face! All they add is love!! An Emotional Support Animal (ESA) includes any animal that endows its owners with immense love, support, and care. With love, anxiety can be controlled. An emotional support animal provides therapeutic advantages to a person suffering from stress, anxiety, depression, or intense emotions and facilitates alleviating the symptoms.
If you are a resident of Georgia and wanted to get your ESA letter for your pet, then you need to understand the importance of animals in your daily life. Emotional Support Animals are great companions that can help you to feel more relaxed, and safer, and cope with your emotional or mental disability.
Who Can Write an ESA Letter Georgia?
Only those individuals are allowed to recommend an ESA letter who are licensed healthcare professionals. Those who fall under this title are:
Licensed clinical social workers (LCSW),
Licensed nurses,
Physicians,
Psychiatrists, and
Psychologists
Benefits Of Having an ESA Letter Online in Georgia
Live in no-pet housing
No more pet charges
24/7 Online ESA Letter Support
A hassle-free downloadable copy of an ESA Letter.
Georgia Emotional Support Animal Laws
Emotional Support Animals and their owners are protected in Georgia for living in housing properties under the federal Fair Housing Act.
The law states that no patient with a mental health condition who is supported by an emotional support animal should not be discriminated against for reasonable accommodations.
If a person is living on a rental property, then the landowners must allow an emotional support animal even if the property owner follows a no-pet policy. A landlord has no right to charge any additional charges or expenses for the emotional support animals on their property.
Allowing an Emotional Support Animal in the workplace means modifying the workplace policy. Since the Americans with Disability Act does not protect an ESA, a Georgia employer can reject your request. However, employers have the authority to request medical documentation when an employee requests accommodation. So, you can get a letter for your emotional support animal from Georgia LMHP. Considering your disability in mind, they can permit your ESA in Workplace.
Punishments to misrepresent an Emotional Support Animal in Georgia
If someone tries to falsely misrepresent their animal as an Emotional Support Animal in public places, then a person might result in eviction from housing, ejection from public places, and even banishment from universities, though.
Well, an Emotional Support Animal and its owner are protected under the federal rules, but there is also some exception to rules:
If any animal is found to be disrupted, then the animal may not be permitted in any public places or rental accommodation even if the owner holds an ESA letter. An animal could be disrupted in many ways that pose a threat to others for its violent behavior, an unclean animal, or an untrained animal.
Places Where You Can Adopt an ESA in Georgia
Furkids Animal Rescue & Shelters -Headquarters and Cat Shelter (Cumming, GA)
Pet Adoption Center at the Humane Society of Northeast Georgia (Gainesville, GA)
Mostly Mutts Animal Rescue and Adoption (Kennesaw, GA)
Places to visit in Georgia with an ESA
Foley House Inn (Savannah, GA)
Jekyll Island Beach (Jekyll Island, GA)
Oliver Bentleys Historic Dog Walk Tour (Savannah, GA)
Places to eat in Georgia with an ESA
The Olde Pink House (Savannah, GA)
The Original Crab Shack (Tybee Island, GA)
Brewhouse Café (Atlanta, GA)
We offer our Customers a 100% Money-back Guarantee
If not qualified, we offer a 100% Money-Back Guarantee. No Appointments are Required.
Why Choose Fast ESA Letter
Fast ESA Letter has made it easier for you! Fast ESA is serving with its online legal ESA Letter services to individuals experiencing anxiety, stress, or any mental illness. We have a solution for you. Let your fingers on your PC do the talking and rest leave everything on us! With the colossal clientele, Fast ESA believes in providing legitimate solutions for all the issues concerning your mental health. So don't rush to the public counters and avail the online services.
The Best Dog Breeds for Emotional Support Animal
Yorkshire Terriers
Yorkshire Terriers are well-admired for their strong bonding capabilities with their owners. They endow with unconditional love, care, and affection that help treat anxiety.
Pomeranian
Pomeranians are well-known and admired by the people to stay emotional support by their side all the time. They are considered admirable when it comes to having an ESA to treat intense emotions or any mental illness.
Bichon Frisé
Bichon Frisé is considered the happy-go-lucky buddy that exhibits friendly and mood-boosting characteristics. A wagging tail and adorable eyes are the real medicines that can treat stress or anxiety.
Pembroke Welsh Corgi
Pembroke Welsh Corgi is considered the most affectionate, smart, and loving pet. These are pretty and energized pups that are capable of reducing anxious feelings.
Frequently Asked Question
What is an Emotional Support Animal?
An emotional support animal, a.k.a. ESA, is an animal that can treat the psychiatric or mental disability of a person with its love, companionship, and emotional comfort. Unlike Service animals, emotional support animals don't require any special training to be ESA.
What are the qualifying conditions for an Emotional Support Animal in Georgia?
Several conditions are recognized under the Diagnostic and Statistical Manual. They include but are not limited to:
Anxiety
Depression
Learning disorders
Attention Deficit Hyperactivity disorder
Sexual disorder
Intellectual disability (Mental retardation)
Provisional Tic disorders
Developmental coordination disorder
Bipolar disorder
Gender identity disorder (GID)
Substance-related disorder (alcohol, drugs)
Neurocognitive disorders (NCDs)
How to Get an Emotional Support Animal in Georgia?
Emotional Support Animals are not different types of animals; their assistance to their owners makes them different. So, you can adopt any pet and make them your emotional support animal with an ESA letter.
Now, if you are looking to adopt an Emotional Support Animal in Georgia, firstly, we recommend you give a home to street animals. Many street dogs and cats are homeless, and you can help them by giving them food and shelter. Petco, Petsmart, Pet Dunwoody are famous pet providers in Georgia; you can also contact them to get a pet.
What is an ESA Letter?
An ESA letter is a document written and signed on official Letterhead by a state-licensed health professional. It is an authentic document that certifies an animal as an emotional support animal and approves the patient's mental illness.
Can A Landlord Deny An Emotional Support Animal In Georgia?
A landlord can not deny a tenant who wants to stay with their emotional support animal as per the Fair Housing Amendments Act of 1988 (FHA). If a tenant has an ESA letter Landlord cannot refuse the ESA or even demand extra rental charges from the tenant for keeping an ESA in the apartment.
Do emotional support animals are registered in Georgia?
No, neither Georgia nor any state of the United States registers emotional support animals. However, many fake sites charge customers by registering animals on their databases. US laws don't claim any protection for the pets registered on any private site. You should certify your pet with an ESA letter. A legitimate ESA letter signed and approved by a state-licensed health professional can claim your pet as an emotional support animal.
Tracy Declarer
★★★★★
I researched a few companies before I decided on Fast ESA Letter, and I'm really glad that I chose them. I have anxiety pretty bad, and the process made me feel really at ease. Customer service responded to my question quickly and politely. I think this is a great service and a great option for anyone needing an ESA letter.
Atlanta, GA
Agustin Render
★★★★★
Easy evaluation process, they approved me soon by providing my ESA letter approval online. Thank You!
Roswell, GA
Pauli
★★★★★
They provided me soon with my ESA letter for housing. I appreciate their efforts in helping people to get over their mental disabilities.
Savannah, GA
Areas we Cover in Georgia