Psychiatric Service Dogs can carry out a variety of responsibilities for their owners by helping them with tasks like retrieving medications, providing assistance, or recognizing the warning signs of a panic or anxiety attack.
Before getting a psychiatric service dog, you must be familiar with one important thing which is registering your dog as a psychiatric service dog. You must have one of the qualifying medical conditions listed below in order to get a PSD. This blog has covered all the information you might require to get a psychiatric service dog in Texas.
Qualifying Mental Health Conditions To Get a PSD in Texas
To qualify for a PSD in Texas, your dog must be trained to help you with your medical condition. To be eligible for a PSD, you must have a psychological disability that substantially limits one or more major life activities. Some of the medical conditions are:
Attention-deficit/hyperactivity disorder (ADHD)
Agoraphobia
Anxiety disorders
Autism
Bipolar disorder
Claustrophobia
Clinical depression
Depression
Mood Disorders
Obsessive-compulsive disorder (OCD)
Panic attacks
Post-traumatic stress disorder (PTSD)
Schizophrenia
Seizures and many more
After finding yourself eligible for a PSD in Texas, obtain a PSD letter. Wonder! What is the PSD letter? Let me tell you!
What is a PSD Letter in Texas?
A PSD letter is a letter signed by a licensed mental healthcare professional, such as a psychiatrist, psychologist, physician, nurse, or counselor, which states that a person has a mental or emotional disability that can be treated well with the help of a PSD.
The purpose of a PSD letter is to provide individuals documentation that reaffirms a person has a qualifying condition under ADA laws to own a psychiatric service dog. Texas has become more sensitive to individuals that falsify their need for PSD, and PSD letters provide additional assurance that a handler has followed the proper steps.
How do I Get Psychiatric Service Dog in Texas?
If you want to register your psychiatric service dog online, Fast ESA Letter can help. We have a team of licensed health professionals who can help you get a PSD letter. We know it's hard to tackle a complex procedure when you are already dealing with a mental health condition. That's why we made a simple online process to register a PSD in Texas. Follow these steps:
What are the Benefits of Psychiatric Service Dog Registration?
If you need clarification on why it is essential to register your PSD, here is a list of benefits this status gives you and your dog.
1. Having valid documentation ready for your PSD
Have you ever been questioned or felt the need to justify your need for your psychiatric service dog's presence while you were sitting in a restaurant, hotel, or other public settings? If yes, you must be aware of how annoying, embarrassing, and frustrating this situation may be! But if you have a valid document ready to show to someone doubting your need for having a dog with you. In that case, it immediately reduces your tension, and you can spend time with your PSD in that particular area.
2. Provides Housing Protection
If you are interested in a rental property and want to rent an apartment with your psychiatric service dog, you can easily ask for reasonable accommodation from a landlord. Many landlords are unaware of the fact that housing laws are also covered under the Americans With Disabilities Act (ADA), which means you can easily live on any property or building of your choice without submitting any extra fee or charges, even if it's a no-pet policy property. A PSD letter is enough to prove that your service dog is more than just a pet. This may help make your case more substantial if you want to live on a rental property but are told that pets are not permitted. If your landlord continues to deny your request for getting reasonable accommodation, you can file a complaint under the HUD and the ADA guidelines.
3. Traveling with your PSD
Traveling with pets is always a hassle as they need a lot of attention, and a tonne of paperwork needs to be fulfilled, which may be challenging. Fortunately, in Texas, the governments allow service dogs to travel by vehicles, trains, flights, and other modes of transportation. But for that, you need to submit all the required documentation for vaccination, proof that you have completed your service dog training, and a PSD letter.
With the help of a PSD letter, you can avail yourself of the benefits of a psychiatric service dog and live with your PSD without any restrictions.
Final Thoughts
Whether you purchase a trained dog or you have trained your dog yourself, having a dog can help you live a healthy life. If you have any mental health disability and believe that a Psychiatric Service Dog may help alleviate your symptoms, contact the Fast ESA Letter today!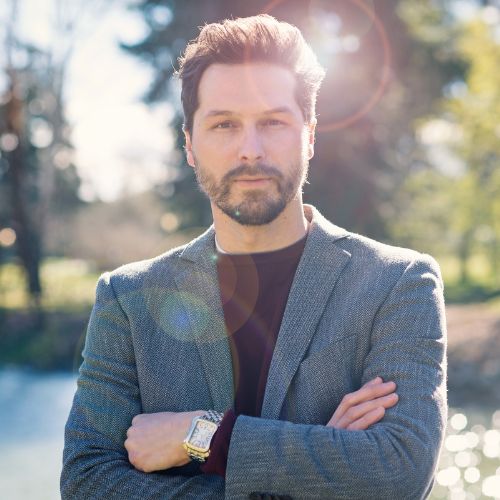 Daulton Dougan is a behavioral expert and accomplished writer associated with Fast ESA Letter. With a deep understanding of human behavior and mental health, Daulton leverages his expertise to offer personalized support and guidance. Through his insightful writing, he educates and informs individuals about emotional support animal (ESA) benefits. Daulton's compassionate approach and extensive knowledge empower individuals to navigate emotional challenges effectively. With a commitment to improving mental well-being and advocating for ESA accessibility, Daulton's work and writing contribute significantly to the field of behavioral analysis and mental health support.
Looking To Apply For An Psychiatric Service Dog Letter?
1. Create an account and schedule your appointment.
2. Join the video/audio call consultation with the doctor.
3. Get approved and receive your PSD Letter.
9 Reasons Why An Emotional Support Animal Letter Is Vital!An Emotional Support Animal Letter is a prescription or recommendation given by the Licensed Mental Health Professional that confirms the mental or emotional disability and states that the...