How to Get a Psychiatric Service Dog in Massachusetts?
If you're dealing with a mental or emotional health condition, such as anxiety, depression, or stress, you can benefit from having a psychiatric service dog (PSD). These dogs are usually trained to provide comfort and companionship to their owners by performing daily tasks.
In Massachusetts, psychiatric service dogs (PSDs) are allowed in all locations their handlers may access, including all public areas. Moreover, obtaining a PSD in Massachusetts is easy, as all the required processes can be completed online. All you need to do is book an appointment with a licensed mental health professional, complete your consultation, and start living with your PSD.
In this post, we will dive deep into the process of getting a psychiatric service dog in Massachusetts, how to become eligible for one, and many more.
Qualifying Mental Health Disabilities for Getting a Psychiatric Service Dog in Massachusetts
To be eligible for a psychiatric service dog in Massachusetts, you must have one or more qualifying mental health disabilities. Some of these are:
Agoraphobia
Autism
Attention-deficit/hyperactivity disorder (ADHD)
Bipolar disorder
Anxiety disorders
Depression
Obsessive-compulsive disorder (OCD)
Panic attacks
Claustrophobia
Post-traumatic stress disorder (PTSD)
Schizophrenia, and many more.
To get a psychiatric service dog, there is no need to provide your dog with PSD certifications. However, obtaining a valid PSD letter written and signed by a licensed mental health professional would be beneficial and is accepted by law.
What is a PSD Letter?
A PSD letter is a document that says you are experiencing a mental or emotional disability that can be effectively treated with the help of a PSD. A PSD letter serves as official proof that a person meets the requirements of the Americans with Disabilities Act (ADA) to own a psychiatric service dog.
How To Get a PSD Letter Online
Visit the Fast ESA Letter website to get a PSD letter online. Follow the steps mentioned below:
Book your appointment online:
Start by completing the online appointment form on Fast ESA Letter with your medical details and requirements for acquiring a PSD Letter.
Get evaluated by LMHP.
Join the audio/video consultation by clicking on the link sent to your email. The state's licensed mental health professional (LMHP) will evaluate your medical conditions, and PSD Letter needs.
Get your PSD Letter
Once approved, your PSD letter will be emailed to you immediately. You can use it when you need accommodation or want to travel with your PSD.
Can A Minor Get A Psychiatric Service Dog?
Yes, a minor can get a Psychiatric Service Dog if their doctor believes their medical conditions could be benefits from having a PSD. However, minors typically require the consent and involvement of their parents or legal guardians to obtain a PSD. They will need to be actively involved in the process, including seeking professional recommendations and providing ongoing support for the care and training of the dog.
Can I Get My PSD To Another State?
Yes, you can take your Psychiatric Service Dog to other states within the United States. The ADA provides protection who rely on service dogs when they travel across state lines. Additionally, you can expect the same rights and accommodations as you would in your home state.
However, It is advisable to familiarize yourself with the specific laws and regulations of the state you are visiting to ensure compliance and a smooth experience.
What Are The Different Types of Training Programs Available for Psychiatric Service Dogs in Massachusetts?
Regarding training programs for Psychiatric Service Dogs (PSDs) in Massachusetts, there are a few options to consider, and these are:
Professional Service Dog Training Programs:
Professional trainers with expertise in service dog training typically provide these programs. They will help you develop your dog's necessary skills and behaviors.
Owner Training Programs:
In Owner training programs, you train your own PSD under the guidance of professional trainers or organizations.
Hybrid Training Programs:
In these programs, the dog may receive professional service dog training and owner training to establish a solid base of skills and behaviors.
After Getting My PSD, How Can I Maintain and Care My PSD?
Maintaining and caring for your PSD is vital to ensure their well-being and their ability to assist you with your psychiatric disability effectively. Here are some essential points to consider when it comes to the maintenance and care of your PSD:
Regular Veterinary Care
Grooming and Hygiene
Exercise and Mental Stimulation
Reinforce Training and Ongoing Education:
Emotional Well-being
Lastly, always reach out to professional trainers or Fast ESA Letter if you have any specific concerns or questions about the care and well-being of your PSD.
What Rights Do My PSD and I Have in Massachusetts?
Massachusetts has passed certain laws and protected disabled people from discrimination by providing them with various rights.
Fair Housing Act
The Fair Housing Act is established to protect people with mental or emotional health disabilities. According to this Act, people can live with their psychiatric service dog on any property without restrictions. You are not required to pay additional fees or charges to live with your psychiatric service dog if you have a valid PSD letter and can live under the no-pet rule.
Public Access Rights
People with mental or emotional health disabilities, such as anxiety, depression, phobias, bipolar disorder, PTSD, etc., can travel with their PSDs in various public places. These are
Hotels, motels, and other places for lodging
Places that sell food and beverages, such as restaurants and food stalls
Any public gathering space, like a theatre or shopping mall
Amusement parks, educational institutions, and museums
Terminals, depots, and stations.
After Getting PSD Letter, Can I Fly With My Psychiatric Service Dog?
Because psychiatric service dogs are protected under the Americans With Disabilities Act (ADA), you can fly on flights with your dog.
According to the Department of Transportation (DOT), airlines must allow passengers to bring their psychiatric service dog on board if they meet the requirements of being a PSD.
To bring a psychiatric service dog on flights, you must submit all the required training and certification documents along with a PSD letter to the airline in advance. Make sure that your ESA should be in control of you during the journey and does not harm or create a disturbance for other passengers.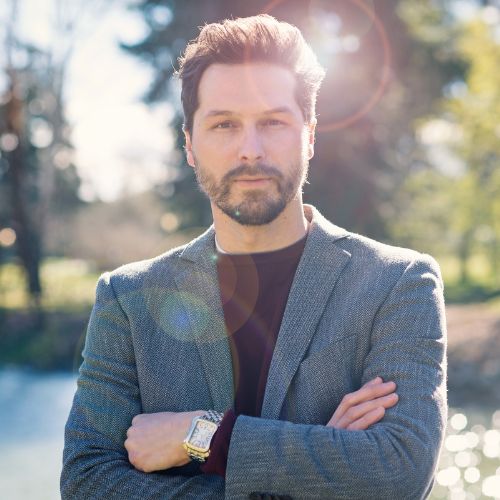 Daulton Dougan is a behavioral expert and accomplished writer associated with Fast ESA Letter. With a deep understanding of human behavior and mental health, Daulton leverages his expertise to offer personalized support and guidance. Through his insightful writing, he educates and informs individuals about emotional support animal (ESA) benefits. Daulton's compassionate approach and extensive knowledge empower individuals to navigate emotional challenges effectively. With a commitment to improving mental well-being and advocating for ESA accessibility, Daulton's work and writing contribute significantly to the field of behavioral analysis and mental health support.
Looking To Apply For An Psychiatric Service Dog Letter?
1. Create an account and schedule your appointment.
2. Join the video/audio call consultation with the doctor.
3. Get approved and receive your PSD Letter.
9 Reasons Why An Emotional Support Animal Letter Is Vital!An Emotional Support Animal Letter is a prescription or recommendation given by the Licensed Mental Health Professional that confirms the mental or emotional disability and states that the...