Get your Psychiatric Service Dog (PSD) Letter Consultation Online
Let us help you with our affordable services to own a Psychiatric Service Dog.
How To Get a Psychiatric Service Dog Letter?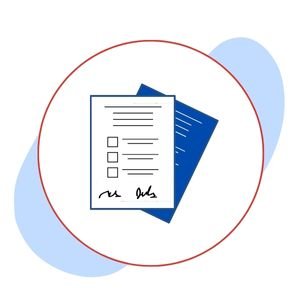 Create an account and schedule an appointment with our professional.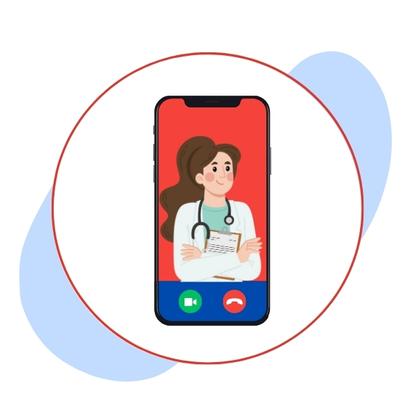 Join the video/audio call with the professional and address your medical needs.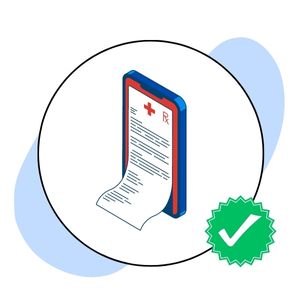 Get approved and receive your PSD Letter signed by our professional in your email.
Only Fast ESA Letter offers 100% Money-Back Guarantee
If not qualified, we offer a 100% Money-Back Guarantee. No Appointments are Required.
What is a Psychiatric Service Dog (PSD) Letter?
A PSD Letter is an official document signed and written by a state-licensed health professional on official letterhead. Any LMHP including a psychologist, doctor, therapist counselor can write a PSD letter. This psychiatric service dog letter declares that the Dog is part of the treatment plan for a person who suffers from a psychiatric, emotional, or mental disability.
Benefits that Your PSD Letter Offers
Access to "No Pet Housing" Apartments, Homes, Airbnb and Dorms.
Flying with your psychiatric service dog on any airline for free.
Permission to take your Psychiatric Service Dog to your workplace.
Access to public places including hotels, restaurants, malls etc with PSD.
What is a Psychiatric Service Dog?
A psychiatric service dog (PSD) is an animal that assists individuals with psychiatric or emotional disabilities. These dogs are specially trained to qualify as psychiatric service dogs to offer proper assistance to their owners. Such assistance includes:
Reminding the owners to take medicine,
Comforting the owner in socially anxious situations,
Relaxing the owners who get panic attacks,
Taking care of the owner who has self-destructive behavior, etc.
Psychiatric service dogs (PSD) are also known as Psychiatric Assistance Dogs. No animal other than
dogs
can be trained as a psychiatric service animal. Almost any dog can act as a psychiatric service dog, irrespective of its size or breed. Like an emotional support animal, a psychiatric service animal assists its owner. However, the difference lies in the fact that almost any animal can be an ESA, but only a dog can be a PSD. The other difference is that a PSD is specially trained to assist its owner, whereas an ESA doesn't need special training.
Rights for Psychiatric Service Dogs
People with mental and emotional disorders can benefit greatly with the help of a Psychiatric Service Dog (PSD). These trained animals have legal protection at the federal and state levels because of the significant benefits they offer. Here are a few regulations that protect you and your Psychiatric Service Dog while requesting reasonable accommodations and traveling facilities.
Americans with Disability Act — A Psychiatric Service Dog is protected under the Americans With Disabilities Act (ADA). PSDs must be permitted to accompany their owners in all areas where the public is welcome. This rule also applies to companies and other organizations that provide services to the public.
Fair Housing Act (FHA) — According to the Fair Housing Act (FHA), PSD owners have the right to live with their dogs in most housing types. In order to live with a Psychiatric Service Dog, owners are not required to pay any extra fees or deposits to their landlord or housing association. A Psychiatric Service Dog is permitted to live on properties with their owners even if there is a 'no-pet' policy.
Air Carrier Access Act (ACAA) — Psychiatric Service Dogs can also travel with their owners as they are covered by the ACAA. To fly with your Psychiatric Service Dog, you must submit your 'PSD letter' to airlines prior to flight. Ensure that your Psychiatric Service Dog is adequately trained so that they don't disturb passengers while traveling.
Difference Between Psychiatric Service Dog (PSD) and Emotional Support Animals (ESA)
Psychiatric Service Dogs
A Psychiatric Service Dog is a type of service dog that is trained to carry out one or more duties to assist a person with a disability
A Psychiatric Service Dog is protected under the Americans with Disabilities Act (ADA), the Department of Transportation (DOT), and the Housing and Urban Development (HUD).
Only Dogs are treated as Psychiatric Service Animals.
A Psychiatric Service Dog can perform many tasks like taking care of your medication for individuals with PTSD, checking the room for safety, or switching the lights.
Emotional Support Animals
An Emotional Support Animal can be any animal that provides emotional support to a person through companionship, which makes them deal with mental health conditions like anxiety, depression or PTSD, etc.
The Fair Housing Act (FHA) and the Housing and Urban Department (HUD) protect emotional support animals.
Any animal can be treated as an Emotional Support Animal, like dogs, cats, reptiles, miniature horses, lizards, etc.
PSD Letter Packages We Offer
A perfect option if you want to take your pet everywhere, including public places, rentals, and airports.
Covers all housing and Travel arrangements.
ACAA, FHA, and ADA compliant.
A perfect option if you have more than one animal for your disability.
Covers everything listed in the Basic plan.
We offer our Customers a 100% Money-back Guarantee
If not qualified, we offer a 100% Money-Back Guarantee. No Appointments are Required.
The process was simple. I got my PSD letter on the same day I filled in their form. Thanks, Fast ESA Letter. With your PSD letter, I can take my Dog wherever I go.
My roommate suggested the fast ESA letter. Without any second thought, I got a PSD letter for them. In order to submit it in my dorm, I needed it urgently. So they provided it to me on time. Really very fast service.
Fast application process when done online and very helpful live chat assistance — had an answer for all of my questions and concerns. Recommended.
The Best Psychiatric Service Dogs
This medium-sized family dog is renowned for having loving nature and a highly trainable personality. They are well-liked by everyone they meet because of their outgoing personalities. Havanese are incredibly loving dogs who adore cuddling and snuggling with their owners. The ability of this breed to behave like a psychiatric service animal is absolutely exceptional.
Poodles are intelligent and can be easily trained. They are extremely sensitive to their owners emotions and are incredibly intelligent, calm under pressure, and motivated by their work. They'll never get bored working for their owners and are always eager to pick up new jobs which makes them the ideal choice when choosing for Psychiatric Service Dog breeds.
They are well known for being the smartest dog breeds. There is no doubt that Border Collies make excellent psychiatric service dogs because of their intelligence and loyalty. A Border Collie can perform the most difficult tasks with the right training and their keen attention provides them an advantage in spotting (and preventing) psychiatric disorder flare-ups.
Labs are incredibly intelligent, well-mannered, friendly and easy to please dog. They follow their owners command and are well-suited for psychiatric service dogs. Labs are incredibly alert dogs because of which they can pick up any task with the proper institutions.
Frequently Asked Question
Who Can Prescribe a Psychiatric Service Dog?
Any licensed mental health professional like a therapist, psychiatrist, or psychologist can prescribe you to take the assistance of psychiatric service dogs.
Who Can Get a Psychiatric Service Dog?
Any patient suffering for at least one mental health conditions Including:
Severe Anxiety
Phobias
Chronic Depression
PTSD
Learning Disorders
Autism
Schizophrenia
Agoraphobia
And More.
Can a Psychiatric Service Dog Go Anywhere?
You can take a psychiatric service dog (PSD) anywhere a service dog can go. They can accompany you in hotels, shopping malls, or public parks.
Who Can Train Psychiatric Service Dogs?
A full-time professional trainer can train a Psychiatric Service Dog or train your dog alone if you have enough time to spend on their training process.
Should I Buy An Already-Trained Service Dog?
Yes, you can buy an already-trained Service Dog, or you can train your dog by yourself.
Can My Dog Be My Service Dog?
Service dogs can be any breed or size as long as they can assist you with your disability. If you have a dog and want them to be your service dog, it's possible. However, it's helpful to adopt a dog already trained as a psychiatric service dog.
What Tasks Can a Service Dog Perform To Help With My Mental Illness?
A service dog can help you by performing many tasks like taking care of your medication for individuals with PTSD, checking the room for safety, switching on the lights, or providing distraction during an anxiety attack so that you can calm down.
Do I need to renew my PSD letter each year?
Yes, you must renew your PSD letter each year to take advantage of housing and traveling laws that provide equal rights to PSD and their owners.
What information should be included in a PSD letter?
The valid PSD letter includes the following information:-
Name and signature of the therapist
Date of issuance of PSD letter
Therapist license number
The need for a PSD in treating the individual mental health
Details of the pet, including breed, size, and weight
Date of the license and state where it is issued.
How long does it take to get a PSD letter?
Getting a PSD letter from Fast ESA Letter is easy. Within 24 hours, you will receive your PSD letter through email. You can download your PSD letter from there or take a printout of it to avail the benefits of the PSD housing and traveling laws.
Is a PSD letter different from an ESA letter?
The PSD letter and the ESA letter are both different, as the PSD letter is obtained by a PSD owner in order to take advantage of a psychiatric service dog and an ESA letter is obtained by the emotional support animal owner to take therapeutic advantages from the emotional support animal.
Can I use a PSD letter for housing?
Yes, you can use your PSD letter for housing purposes, as PSD are protected under the Fair Housing Act, which provides equal living rights to disabled persons.
Can a landlord or airline deny my PSD letter?
No, if you obtain a valid PSD letter written and signed by a licensed mental health professional, the landlord or the airline department cannot deny it.
Do I need a PSD letter if I already have an ESA letter?
As emotional support animals are not protected under the Air Carrier Access Act (ACAA), they do not have the right to fly with their owners on flights. So, if you want to take advantage of the traveling laws and have trained your dog well to become a PSD, you can consult a mental health professional and can apply for a PSD letter.