Get Your Legit Emotional Support Animal Letter in California
GET ENDORSED BY THE LOCAL HEALTH PROFESSIONALS.
How to Get an ESA Letter in California Online
Getting an ESA letter in California is easy and straightforward. You can receive your ESA Letter directly from a California licensed mental health professional in just 30 days. Here's how you can get started: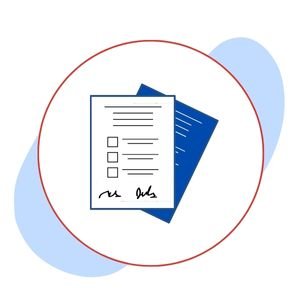 Schedule An Appointment
Create an account and schedule an appointment with a professional using our online form.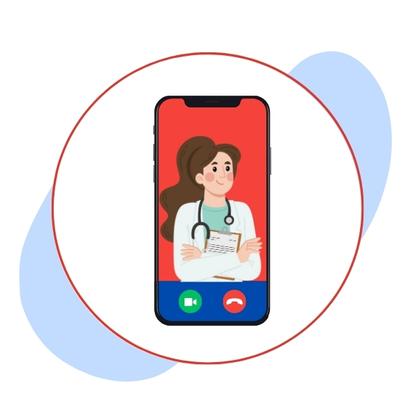 Consult and Build Patient-Provider Relationship with a Professional
Connect with the professional over video/audio call and get your medical needs addressed. In this step, you will also build a patient-provider relationship with our professional for at least 30 days.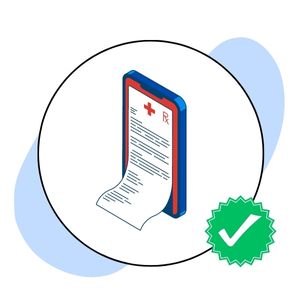 Receive Your ESA Letter
Get approved and receive your ESA Letter signed by our professional in your email.
* The Health professional will firstly confirm your mental condition and if it's suitable to have an emotional support animal. Secondly, they will monitor your mental health for the next 30 days and build a 30-day patient-provider relationship with you to finalize your need for an emotional support animal properly.
Only Fast ESA Letter offers 100% Money-Back Guarantee
If not qualified, we offer a 100% Money-Back Guarantee.
What Should Your California ESA Letter Include?
An Emotional Support Animal Letter is a recommendation that certifies that an individual is receiving therapeutic benefits from an Emotional Support Animal to help cope with intense emotions and mental illness. Obtaining a Housing ESA Letter from a legitimate Mental Health Professional grants you special privileges, such as the ability to live with your pet in rentals apartments, college dorms and Airbnb.
A legitimate ESA letter must indicate that the person is seeking therapeutic benefits for treating intense emotions, anxiety, or any mental illness. Here are a few points that you should look for in an ESA letter:
Must be written on state-licensed mental health professional's letterhead.
Therapist's name and signature.
Date of issuance.
Therapist's license number.
Date of the license, and state where it's issued.
The need for an ESA for treating the individual's mental health.
Details of the pet may be included.
What Does California Law Say About An Emotional Support Animal?
An Emotional Support Animal (ESA) is an animal that provides emotional assistance to a mentally ill patient. Studies have shown an alleviation of symptoms in mental and emotional disorders in patients who receive assistance from a pet. The U.S. government recognizes the importance of emotional support animals for these patients, which is why they have implemented federal ESA laws to protect them.
California is a non-interventionist state that has acknowledged the advantages and health benefits of having an Emotional Support Animal. An Emotional Support Animal offers enduring love, care, and support to help relieve anxiety, stress, or any mental illness, promoting wellness. ESAs are protected under federal and state laws that safeguard both the ESA and its owners from discrimination based on mental illness.
California's Fair Employment and Housing Act
The Golden state of California has legislated the Fair Employment and Housing Act (FEHA), which is managed under the FHA. FEHA protects individuals against the policies enacted by both housing providers and employers. The Fair Employment and Housing Act sets California apart from every other state, as no other state protects individuals with mental health disabilities at work.
This Act protects the rights of people who have an emotional support animal for their emotional and mental disability and are seeking a reasonable accommodation for the same. FEHA identifies emotional support animals as a critical part of a person's treatment, prohibiting any kind of discrimination against them and their owners.
FEHA applies to all sorts of housing, including rental apartment, leasing properties, terms and conditions, college dorms, Airbnb, etc. As per FEHA, if you are a landlord who is being asked to allow a person with a mental and emotional disability to live with their emotional support animal, the most you can do is ask for an ESA Letter as proof of their disability. To deny the request of an ESA owner, a landlord must provide suitable evidence to prove that the animal poses a threat to the other residents and animals.
The same goes for employers as well. If an employee provides proof of their disability, i.e., an ESA Letter from a licensed professional, the employers are required to make amendments to their workplace and make it pet-friendly.
If you have a valid ESA letter in the State of California, the landlord or housing provider:
Must allow emotional support animals, even if there is a "no-pets" policy.
Cannot charge pet deposits or pet fees in connection with the ESA.
Cannot place limitations on the size, weight, and breed of the emotional support animal.
We offer our Customers a 100% Money-back Guarantee
If not qualified, we offer a 100% Money-Back Guarantee. No Appointments are Required.
AB-468 For Emotional Support Animals in California
In 2021, emotional support animals were trending, as there were no hard rules to get an ESA letter for an untrained pet. Many people claimed their ESAs to be a service animal as they were sold products for emotional support animals, stating that there is no difference between an ESA and a service animal. California became the first state to address this issue when they adopted AB-468, a law meant to halt fraudulent activities and businesses that claimed to provide emotional support animal letters quickly. AB-468 was passed on September 16, 2021, and became effective on January 1, 2022. AB-468 stated that it is essential for an individual to establish a 30-day patient-provider relationship with a professional before obtaining a written recommendation from them.
This law stated regulations for ESA certifications, ID, tag, vest, leash, or harness, providing individuals and businesses. AB-468 cleared that the certifications, ID, tags, vest, leash, or harness are for an emotional support animal and cannot provide the ESA with similar rights as a guide, signal, or service dog. Similarly, Intentional and false claims to be an owner or coach of a guard, service, or signal dog will be a violation of Section 365.7 of the Penal Code.
AB-468 also made it clear for the health professional to write recommendation while following the mandatory instructions.
A professional should possess a valid license, and the letter should includes the effective date, license number, jurisdiction, and type of professional license.
A professional should be licensed to provide professional services within the scope of the license in the jurisdiction.
A professional should establish a patient-provider relationship with the individual for at least 30 days before providing the ESA Letter.
A professional should complete clinical evaluation of the individual regarding the need for an emotional support dog.
A professional should provide a verbal or written notice to the individual that, knowingly and fraudulently representing oneself to be the owner or trainer of any canine licensed as, to be qualified as, or identified as, a guide, signal, or service dog is a misdemeanor violation of Section 365.7 of the Penal Code.
The Unruh Civil Rights Act, named after its author, Jesse M. Unruh, was enacted in 1959. This act restrict businesses to discriminate on the basis of color, religion, sex, disability, genetics, or medical condition. This act covers hotels, motels, restaurants, theaters, hospitals, barber and beauty shops, housing accommodations, and retail establishments.
California Disabled Persons Act (CDPA)
California's legislation has passed this act which indicates that the individuals with disabilities or medical conditions are free to use the streets, sidewalks, highways, or other public places.
Benefits of an Emotional Support Animal for California Residents
Legal Protections: In California, Emotional Support Animals and their owners are legally protected by FEHA. This law allows ESAs to share space with their owners while offering them love and companionship.
Protection against discrimination: ESA owners hold the right to complain against any kind of discrimination in housing and employment opportunities.
Relief from stress & depression: Depression and stress are two main difficulties that can badly impact our mental health, but an emotional support animal can help you overcome them. Many California residents claim that having an emotional support animal proved to be beneficial in mitigating the symptoms of their stress and depression. Petting an ESA also releases happy hormones in your body, uplifting your mood and enhancing your mental health.
Reduces the feeling of Isolation: ESAs offer constant companionship, reducing feelings of isolation, especially for those who live alone or have limited social connections. Emotional Support Animals are valuable for California residents facing mental health challenges, as the consistent support of an ESA can alleviate the sense of loneliness.
Why California ESA Parents Love Fast ESA Letter?
Fast ESA Letter Telemedicine portal has made the process easier for you. We offer a streamlined solution to find if you are eligible for an emotional support animal. We connect you with licensed mental health professionals who carry our evaluations adhering to latest ESA Laws in California. Our telemedicine solution ensures that you don't leave you home, spend extra on appointments, or run behind your schedules.
Fast ESA Letter Adheres to HIPAA Standards
Fast ESA letter understands what privacy means for you. That is why we strictly adhere to HIPAA Standards. We never share the data of our to third party.
We Offer 100% Money-back Guarantee
We offer risk-free evaluations. All our services are backed by a 100% Money-back guarantee. You will not be charged if you are not approved during evaluation.
Our Professionals Follow AB-468 Guidelines
In California, not following the rules may get your letter rejected. That is why, we follow AB-468 policies ensuring that your ESA Letter meet the standards.
Our ESA Letters are Accepted by California Landlords
If you are ready to move in to your new apartment, our ESA and PSD Letter can come in handy. Almost every landlord in California accept ESA and PSD Letters from our professionals.
We Assist You in Verifications of ESA Letter
We will assist you in completing the verification of your ESA and PSD Letter. Whether you have additional documentation from your landlord or travel company, we will take care of it all.
Our Letters Adhere to Fair Housing Policies
We will help you in completing the verification of your ESA and PSD Letter. Whether you have additional documentation from your landlord or travel company, we will take care of it all.
Frequently Asked Question
What are the qualifying conditions for an Emotional Support Animal in California?
To qualify for an emotional support animal in California, you need to have one or more emotional or mental disabilities stated suitable for an emotional support animal assistance as per DSM-V. Under these conditions, a state-licensed health professional can qualify your application for an ESA letter.
Anxiety
Depression
Panic Attacks
ADHD- Attention Deficit Hyperactivity disorder
Substance-related disorders (alcohol, drugs)
OCD- Obsessive-Compulsive Disorder
Phobias
PTSD-Post-traumatic stress disorder
Acute Stress Disorder
Eating Disorders
Learning Disorders
Personality Disorders
Bipolar Disorder
Sexual disorder
Developmental coordination disorder
Schizophrenia
Autism and many more
Are ESA Registration Databases recognized in California?
Many ESA companies in California mislead patients and sell the with ESA Registries in order to maximize their profits. In reality, there is no legal registry or certification for ESAs at the federal or state level. A valid ESA letter is the only recognized documentation.
Do I need a Vest for the Identification of My Emotional Support Animal in California?
It is a common myth among Californians that their emotional support animal needs vest for identification. While some owners choose to use vests as a visual cue, there is no legal requirement for ESAs to wear a vest.
How many emotional support animals can I have in California?
There is no limit on the number of emotional support animals you can adopt in California. However, each pet should help you overcome at least one disability on a daily basis. Apart from that, it is essential for you to have the resources and space to accommodate enough animals.
Who can prescribe an emotional support animal in California?
In California, licensed mental health professionals, such as psychiatrists, psychologists, licensed clinical social workers, and therapists, can prescribe an Emotional Support Animal (ESA) for you. These professionals can provide the necessary documentation (ESA letter) to individuals who qualify for an emotional support animal based on a diagnosed mental health condition
Do schools in California allow emotional support animals?
Since schools do not fall under the term 'dwelling,' they don't have any legal obligation to follow fair housing rules and allow emotional support animals on campuses. Hereby, it is advisable to check the school policies before taking your emotional support animal with you.
Do restaurants allow emotional support animals in California?
In California, only service animals have the right to access public places alongside their owners. Emotional support animals are untrained pets, so restaurants hold the right to deny entry to them. It is advisable to check the restaurant policy before entering and request permission for your emotional support animal.
Can hotels reject my Emotional Support Animal in California?
Any hotel located in the State of California may or may not accept your emotional support animal since they do not possess the same rights and legal protections as service animals.
If you have an ESA Letter, you can present it to the hotel before you check in and request them to make a reasonable accommodation. Most hotels are pet-friendly and may accept your request.
Is online ESA certification legal in California?
Yes, as long as the professional is licensed in the state of California and is able to build a patient-provider relationship with you for a minimum period of 30 days, it is entirely legal to obtain ESA certification online. You can apply on the Fast ESA Letter. Our ESA letters are legitimate, signed, and approved by state-licensed health professionals.
How to get an ESA letter in California?
In the first step, you will schedule an appointment with our doctor. After that, you will consult with a licensed professional. If the health professional finds your application suitable to have an ESA letter, you will receive an ESA letter via email.
In California, you will need to establish a patient-provider relationship with a doctor for at least 30 days before obtaining an ESA letter.
What Our Beloved Pet Owners Are Sharing
Verified Clients, Authentic Feedback
Brandon Y.
★★★★★
The website was nice and easy to use. Navigation was easy as well as answering the questions at a very formidable. it was a very comfortable experience that got everything done efficiently.
Lisa Perez
★★★★★
Exceptional service that I was offered with. Everything from online assistance, to application, to delivery timing, it was perfect. Will use their service and will recommend to everyone from now onwards…
Ellen S
★★★★★
I got the letter I needed for my esa, and both my landlords accepted it. When one landlord asked some questions, Fast ESA Letter was quick to contact them and clarify any questions they had.
Chris Boodhoo
★★★★★
Very fast process. The doctor was available within 10min, communication was excellent w/ nurse and Dr.Clendenin. They addressed my concerns and answered questions. Everything was straightforward.
Tracey B.
★★★★★
Great and quick service. I have real bad anxiety attacks and my esa letter expired from my therapist and I needed a new letter. They were fast and efficient received it in less then a day. Thank you guys for everything.
Finley Randall
★★★★★
The Fast ESA letter is the best platform for getting a legitimate ESA letter. Their online process of applying is so easy and understandable. You can chat anytime with them as they are best in their respective jobs.
Nicole Chapman
★★★★★
It was fast easy and I got my letter quickly. I'm not sure how competitive the price is, it's been a while since I looked. But it was totally worth it to have my sweet pup with me.
Areas we Cover in California