Get Your Legit Emotional Support Animal Letter in Texas
Get endorsed by the Local health professionals in Texas.
How to Get an ESA Letter in Texas Online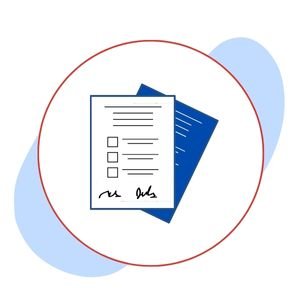 Start your application by filling in a simple 5-minutes questionnaire to provide precise information about your mental well-being and submit it.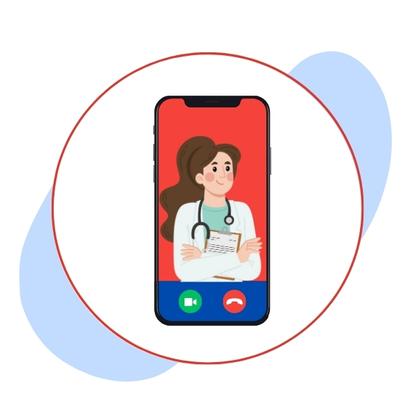 After submission, you will need to wait for the evaluation. The doctor will review your answers to determine whether you need an ESA for emotional support or not.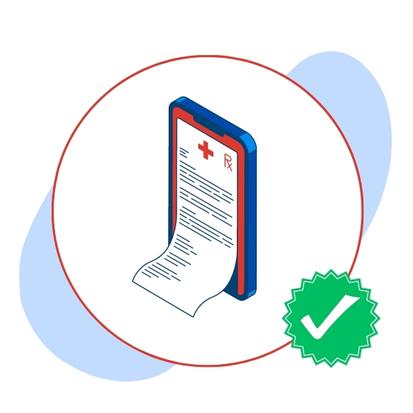 After evaluation, you will receive an ESA letter via email if you qualify. Just download it and show your letter to your landlord to stay with your ESA by your side.
Only Fast ESA Letter offers 100% Money-Back Guarantee
If not qualified, we offer a 100% Money-Back Guarantee. No Appointments are Required.
Elements of a Legitimate ESA Letter
A legal Emotional Support Animal letter must specify that person is acquiring therapeutic advantages from the Emotional Support Animal for dealing with anxiety, stress, intense emotions, or any mental illness. An ESA letter must:
Be written on Texas state-licensed mental health professional's letterhead,
Include the name and signature of Texas Therapist,
Texas license number of the therapist, and the date of issue,
The need for an ESA for treating the individual's mental health,
Include the Details of the ESA, including breed, size, and type.
Emotional Support Animal in Texas
An Emotional Support Animal (ESA) is an animal that helps individuals to overcome their emotional or psychiatric disabilities by providing therapeutic and emotional benefits. Most people think you can adopt only a cat or dog as your ESA. However, you can certify almost any animal as your ESA cat, dog, rat, rabbit, pig, or other animal.
Texas has contributed well to getting healthy lives and has realized the supernatural boosting abilities of an Emotional Support Animal. An Emotional Support Animal facilitates alleviating anxiety, stress, depression, or any mental illness with unconditional love, affection, and care.
There is no relief for happiness, and Emotional Support Animals introduced new ways of staying happy and healthy. A wagging tail has powerful therapeutic effects on an individual's health.
Who Can Write an Emotional Support Animal Letter for You in Texas?
Only a licensed medical healthcare professional (LMHP) can sign and issue a legitimate ESA letter. Here is a list of medical professionals that have the authority to sign a letter for an emotional support dog in Texas.
Physician,
Psychiatrist,
Licensed nurses practitioner,
Licensed marriage and family therapist,
Psychologist,
Licensed clinical social Worker.
Benefits Of Having an ESA Letter Online in Texas
Your Landlord will allow your emotional support animals, even if there is a general "no-pets" policy.
Your Landlord cannot charge pet deposits or pet fees in connection with the ESA.
Your landlord can not cannot impose limitations on the size, weight, and breed of your ESA.
Texas Emotional Support Animal laws
In Texas, a number of laws and regulations have been passed to protect the emotional support animal and its owner from discrimination because of their disabilities.
Federal Fair Housing Act in Texas
In Texas, the legislature has adopted federal legislation called the Fair Housing Act (FHA). According to this law, if a person is suffering from mental health issues, he can live with his emotional support animals on any rental property. According to Texas laws, a landlord cannot deny tenants' requests to live with an emotional support animal and make reasonable accommodations for their pet to live with.
The Federal Fair Housing act Also helps the students living in college dormitory rooms. This rule requires universities/campuses in Texas to make accommodations for the emotional support animals of students diagnosed with mental disabilities.
Allowing an Emotional Support Animal in the workplace means modifying the workplace policy. Since the Americans with Disability Act does not protect an ESA, a Texas employer can reject your request. However, employers have the authority to request medical documentation when an employee requests accommodation. So, you can get a letter for your emotional support animal from Texas LMHP. Considering your disability in mind, they can permit your ESA in Workplace.
Exception to Rules In Texas
Some landlords have no issue in providing reasonable accommodation to those suffering from mental illness or disabilities. One should keep in mind that under some circumstances, a landlord has the right to reject your Emotional Support Animal as per the Texas DOH and HUD. A landowner may reject your ESA, if:
An Emotional Support Animal seems to be a threat to the landlord and other tenants.
An animal or pet is causing physical damage to the landlord's property.
Punishment for Falsifying an Assistance Animal in Texas
In a Rule Created by Texas Officials in 2017, faking an emotional support animal in Texas may result in a $300 penalty or up to 30 hours of community service in a non-profit organization or both.
Places to Visit with your ESA in Texas
Like humans, animals also love to spend time outside the room or at home. That is why ESA owners should take their furry friends outside to play or spend time with them. In this way, the pet owner can also socialize with others.
There are many places in Texas where you can take your ESA and can spend time with them. Here are a few spots that you must visit after getting an ESA letter.
Dog Parks
The first place your emotional support animal would love to go is a friendly dog park. A spot where they can enjoy their "Me Time." These parks would help your ESA to take a break from their responsibility and make their day blissful.
Here are the top 5 must-go pet-friendly parks in Texas State.
Red Bud Isle (Austin, TX)
White Rock Lake Dog Park (Dallas, TX)
Fort Woof Dog Park (Fort Worth, TX)
Woodlawn Lake Dog Park(San Antonio, TX)
Z Bonz Dog Park (Fort Worth, TX)
Pet Friendly Restaurants
Planning to take you beloved furry friend out for a Dinner? These pet friendly Restaurants should be on the top of your list.
Sonic Drive-In (Katy, TX)
Isabella's (Frisco, TX)
Grove Wine Bar & Kitchen (Austin, TX)
Azuca Nuevo Latino (San Antonio, TX)
Katz's Express (Conroe, TX)
Pet Friendly Beaches
You love beaches, and so does your four-legged friend. Here is a list of beaches that we have sniffed especially for you and your ESA.
Surfside Beach, Texas
Padre Island National Seashore (Corpus Christi, TX)
We offer our Customers a 100% Money-back Guarantee
If not qualified, we offer a 100% Money-Back Guarantee. No Appointments are Required.
Why Choose Fast ESA Letter
Fast ESA Letter aims to make things easier for you. We work with the most experienced and accommodating healthcare professionals in Texas. Did you get a medical condition? We have professionals to take care of that. Our accommodating approach to every customer, 24 hours assistance, and a vision to help every individual is what make us a pioneer among all the service providers in the Industry.
The Best Dog Breeds for Emotional Support Animal
Poodles
These adorable pups are frequently described as alert, intelligent, loyal, trainable, and active. These cats are easy to train. They can get along with humans quickly. They always have a smile on their faces that will positively impact your life when you are feeling depressed about something.
Labrador
Labradors are energetic, joyful dogs that are simple to teach, making them the ideal choice for many pet owners. They are famous for being called as 'family dogs' thanks to their adorable qualities. These energetic animals will improve your mental health through their love companion.
Vizsla
Vizsla is among the best emotional support animals that help you deal with your emotional or mental health disabilities. These dogs have a lovely, affectionate, and gentle nature that they used to spend time with their owners.
Chihuahua
These dogs help change their owners' moods when they see them depressed or stressed. They rub themselves against you and cuddle with you all day long to bring back your good health.
Best Cat Breeds for Emotional Support Animal
Ragdoll
They are pretty gentle and enjoy being carried around. Ragdolls are soft and well-mannered cats that occasionally behave more like dogs than cats. They are incredibly affectionate and seek human interaction. They make an excellent choice for an emotional support animal due to their gentle disposition.
Persian Cats
Persians are simple to identify. Persians have class; they are intelligent, gorgeous, and quiet. They are expressive, have endearing looks, and are very calm cats. They like to cuddle and sit on the laps of their owners. Their beautiful, silky hair does require routine care. Persians make wonderful emotional support animals if you're willing to take care of their luxurious coat.
Russian Blue
Russian Blue cats have stunningly silky, shimmering grey-blue coats and gem-like green eyes. It is not difficult to identify these cats. They combine elegance and cuteness. The Russian Blue is also polite and concerned about its owners.
Maine coon
This cat breed is famous in North America, These cats are stunning and clever. Maine Coons are well-behaved and simple to train. They are good with young children and appreciate their owner's attention, which makes them great family pets. The Maine Coon has silky smooth fur that makes them the ideal cat that provides comfort when hugging and keeping close, making them the perfect emotional support animal.
Frequently Asked Question
What is an Emotional Support Animal?
An animal that provides therapeutic benefits to a person suffering from emotional or mental illness is called an emotional support animal(ESA). Texas state laws allow emotional support animals to stay even in no-pet apartments, schools, or college dorms without paying any extra charges.
Can my landlord deny Emotional support animal in Texas?
As per the Fair Housing Amendments Act of 1988 (FHA), no landlord can deny a tenant's emotional support animal if they submit a legitimate emotional support letter signed by a state-licensed health professional.
Does Texas recognize emotional support animals?
ESA laws are federal laws. Not only Texas but all the states are also obliged to follow ESA federal laws in the United States. So, naturally, Texas does recognize emotional support animals, and that's why the state keeps a check that ESA laws are followed appropriately in the whole state.
How many emotional support animals can I have in Texas?
As long as your need to adopt an emotional support animal is genuine, you can adopt as many pets you want as your emotional support animal in Texas. It means if your medical condition is suitable to have the assistance of an emotional support animal, the ESA therapist will give you ESA letters for all your pets. However, make sure that you have enough space and facilities to pet multiple numbers of pets in your apartment.
Can Hotel charge for my emotional support animal?
It depends on the Hotel's regulations, whether they demand extra charges or even allow pets in their Hotel. That is because Hotels are not obliged to follow ESA laws; it's totally up to them.
So, Don't forget to confirm this over a call with hotel management before booking the Hotel.
The important thing to note is that even if some hotels allow emotional support animals, they will demand an ESA letter to verify your pet as an Emotional support animal. So, you must get an ESA letter for your pet if you plan to take your ESA to a hotel.
Can HOA deny an emotional support animal?
In any case, HOA cannot discriminate against the tenants or refuse their reasonable requests for accommodation as per ESA laws. Hence, HOA cannot deny an emotional support animal.
How do I get my dog certified as an emotional support animal in Texas?
To get your dog certified as an emotional support animal, you can follow the steps mentioned below.
Apply Online with Fast ESA Letter
Get Evaluated by a Texas Licensed ESA Doctor
Get Approved and receive your letter in email in 24 hours
Ariel Christine
★★★★★
They are very fast and helpful. The letters are legit, and they follow the state guidelines. Having an ESA has helped me so much, and I couldn't imagine life without my ESA.
Austin, TX
Eclipse Welder D
★★★★★
Easy to follow forms, very fast support with any questions or concerns. They got my ESA paperwork done and to me in less than a day from a local licensed and accredited therapist. I definitely recommend their services!
Dornoch Dr., TX
Alexis Johnson
★★★★★
Beyond great experience, I believe her name is Melina, anyways she was BEYOND helpful. My apartments had to do a screening, and they followed all protocols. HIGHLY recommend this service.
Houston, TX