Get Your Emotional Support Animal Letter Online Now!
Get endorsed by the Local health professionals.
Streamlined ESA Letters: Fast, Easy, and Stress-Free!
Getting an approval is easy. Now, you can receive your ESA Letter directly from licensed professionals in just 24 hours. All it takes is three clicks. Here's how you can get started: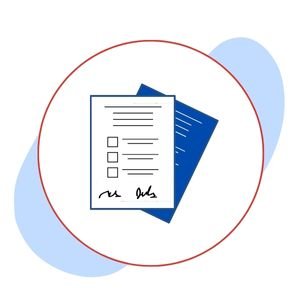 Schedule An Appointment
Create an account and schedule an appointment with a professional using our online form.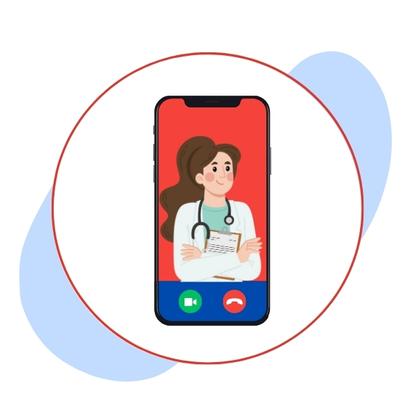 Consult with Doctor
Join the video/audio call with the doctor and address your medical needs.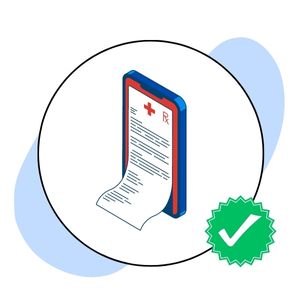 Receive Your ESA Letter
Get approved and receive your ESA Letter signed by our professional in your email.
We'll help you with any extra forms you need to have signed, and our therapists are available to speak with your landlord at any time.
* For Arkansas, California, and Montana residents, a minimum 30-day relationship is required between a patient and a healthcare professional to obtain an ESA letter. Moreover, residents in these states must undergo two consultation sessions as part of the evaluation process.
Fast ESA Letter offers 100% Money-Back Guarantee
If not qualified, we offer a 100% Money-Back Guarantee.
What is An ESA or
Emotional Support Animal?
An Emotional Support Animal (ESA) is a domesticated animal that provides emotional or psychological benefits to its owner. ESAs can provide comfort, support, and therapeutic benefits to people with mental health conditions or emotional disorders.
ESAs can be any type of pet, not just dogs. For example, cats, birds, rats, rabbits or any other domesticated animal can qualify as an ESA. Even though they act as a means of help to an individual, yet they are not recognized as service animals under the Americans with Disabilities Act. They are not specially trained to achieve some specific tasks or help with activities but rather they are there to help keep you in your right headspace.
To be designated as an ESA, the pet must be prescribed by a licensed mental health professional for a person with a mental illness. ESAs, unlike service animals, are not allowed into public places that don't normally allow pets, like restaurants and shopping centres. It's totally up to the property's owner to allow them or not.
ESAs Can Help In
The Following Ways
Calming down a person who is about to spiral or head into a bad feeling.
Providing a tactile experience that releases feel-good hormones.
Offering a sense of security and companionship.
An Emotional Support Animal (ESA) letter is a legitimate document that facilitates ESA owners in securing rental accommodations, college dorms, Airbnb stays, hotels, and travel companionship with their furry friends.
Before discussing it further we need to understand why we need an ESA letter. What are the benefits that we enjoy after getting our pets assigned as an ESA?
In the USA the ESA is covered under an important law, FAIR HOUSING ACT (FHA).This law helps you stay with your pet in the same apartment without paying any additional charges. Some apartment owners and rental companies don't allow pets or could also ask for huge fees, by getting an ESA letter you can get your little bundle of joy living by your side.
By getting your ESA letter you could also take your pets in some stores, restaurants, college dormitories, AirBNB etc. depending on their policies.
Now you know your rights, so don't hesitate or be frustrated in taking your pet in public places. You can show your valid and legit ESA letter and let people know that your pet is not just an animal but also has a purpose of medical aid to serve.
What Our Beloved Pet Owners Are Sharing
Verified Clients, Authentic Feedback
Brandon Y.
★★★★★
The website was nice and easy to use. Navigation was easy as well as answering the questions at a very formidable. it was a very comfortable experience that got everything done efficiently.
Lisa Perez
★★★★★
Exceptional service that I was offered with. Everything from online assistance, to application, to delivery timing, it was perfect. Will use their service and will recommend to everyone from now onwards…
Ellen S
★★★★★
I got the letter I needed for my esa, and both my landlords accepted it. When one landlord asked some questions, Fast ESA Letter was quick to contact them and clarify any questions they had.
Chris Boodhoo
★★★★★
Very fast process. The doctor was available within 10min, communication was excellent w/ nurse and Dr.Clendenin. They addressed my concerns and answered questions. Everything was straightforward.
Tracey B.
★★★★★
Great and quick service. I have real bad anxiety attacks and my esa letter expired from my therapist and I needed a new letter. They were fast and efficient received it in less then a day. Thank you guys for everything.
Finley Randall
★★★★★
The Fast ESA letter is the best platform for getting a legitimate ESA letter. Their online process of applying is so easy and understandable. You can chat anytime with them as they are best in their respective jobs.
Nicole Chapman
★★★★★
It was fast easy and I got my letter quickly. I'm not sure how competitive the price is, it's been a while since I looked. But it was totally worth it to have my sweet pup with me.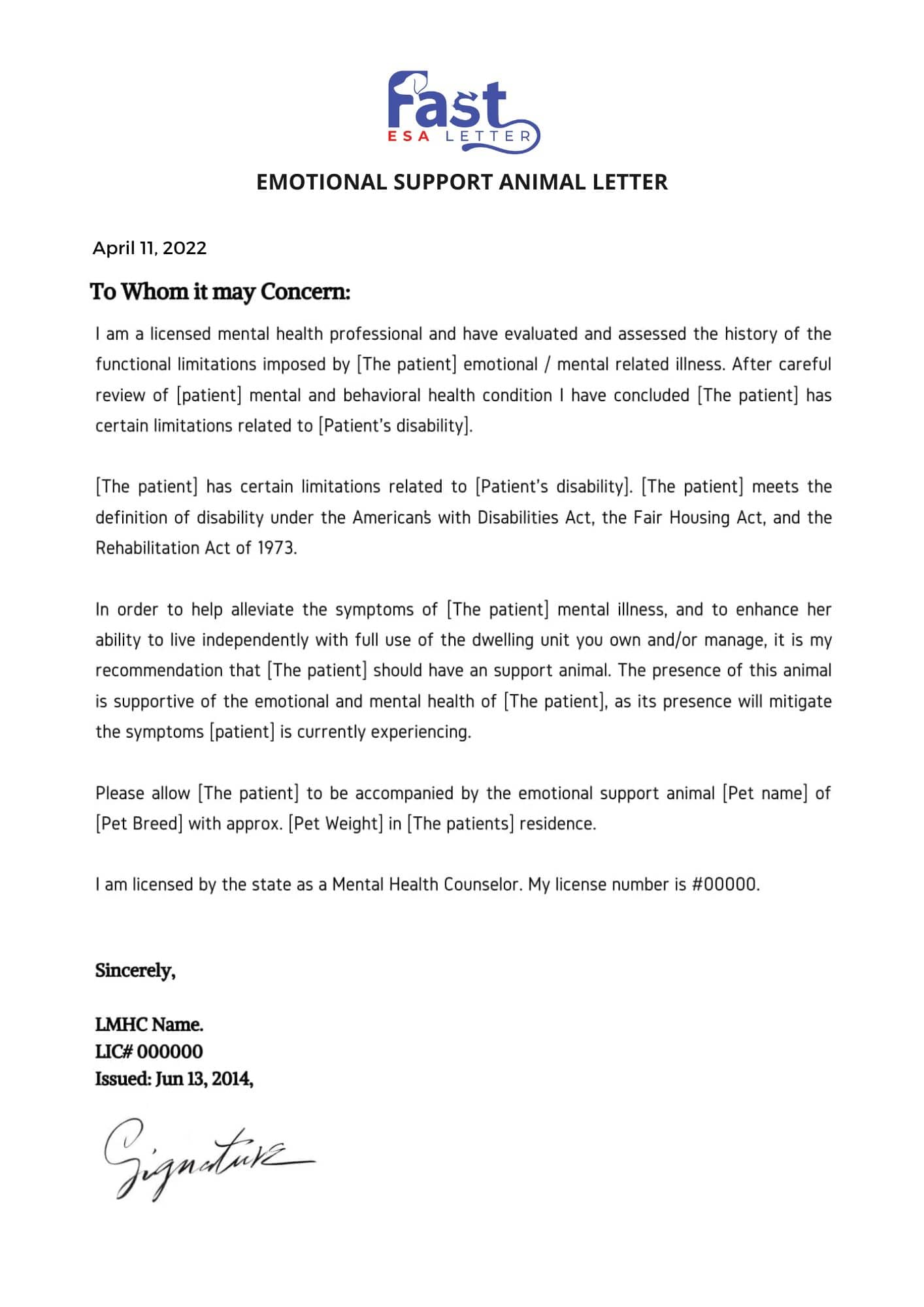 What Should Your ESA Letter Include?
A legitimate emotional support animal letter must indicate that the person is taking therapeutic benefits for treating intense emotions, anxiety, or any mental health issues. Here are a few points that you should look for in a Valid ESA Letter.
Licensed medical professional's letterhead.
Name, Sign, and License number.
Letter issue date.
License issue date,
State where the license was issued.
Your need for an ESA.
Details of the pet.
Only Fast ESA Letter offers 100% Money-Back Guarantee
If not qualified, we will provide you with a full refund.
Emotional Support Animal vs. Psychiatric Service Animal: Know the Difference.
ESAs are a bit different from service animals in terms of their training and the work they do and therefore the liberties associated with them are also different. Service animals are working animals that are trained to help people with disabilities. They are also known as assistance animals, helper animals, or guide dogs.
Service animals are trained to help people with a variety of disabilities, including: Physical disabilities, Sensory disabilities, Psychiatric disabilities, Intellectual disabilities, Other mental disabilities. Some of the tasks these animals perform include pulling wheel-chair, alerting the person about surroundings, reminding them to take medicines, picking up items, guiding and even predicting seizures. A service animal almost always is a dog and in rare cases, can be a horse but nothing else unlike emotional support animals which can be a plethora of animals which are domesticated.
No pets policy does not apply to service dogs and therefore your service animal can accompany you to any public space without any discrimination. Same can't be said for ESAs because public places can have their own rules regarding pets.
The Fair Housing Act (FHA) protects both service animals and ESAs so the landlord needs to make reasonable accommodations for them as discussed above. Under The Air Carrier Access Act (ACAA), airlines can not refuse service to any person with disability or require an advanced declaration about the service animal. They can't be charged a pet fee, a fee for their size or decline their cabin presence along with the travelling person. Though similar liberty earlier applied to Emotional Support Animals as well but as of January 2021, the ESAs are considered as regular pets and it's up to the airlines to make rules accordingly.
Therefore, ESAs can be charged a pet fee or denied cabin travel due to size and breed of your support animal.
Who Can Get An Emotional Support Animal Letter?
Nowadays some people try to get an ESA letter to save their pet fees, because of which the rules and regulations are a bit harsh and strict for people who are in real need.
But people who are in actual need of an ESA letter don't need to worry. Any person suffering from any kind of mental issue and facing a problem in their daily lifestyle or is on any kind of medication or counselling, can apply for an ESA. By letting your therapist know how your furbaby calms and soothes you and helps you face all the challenges, you can get your ESA letter written for you.
Medical conditions which makes you qualify for getting an ESA are mentioned as under:
Anxiety
Depression
PTSD (Post Traumatic Stress Disorder)
OCD (Obsessive Compulsive Disorder)
Bipolar disorder
Autistics
Agoraphobia or some other types of phobias
Epilepsy
Panic attacks
Partial blindness and partial deafness
Some other small but concerning mental and emotional issues
The therapists state that these issues are resolved by psychiatric disability through companionship by our pets and may lead to many improvements in their mental and social lives. Which hence shows results in:
Relieves anxiety and contributes in relaxation
Lesser number of panic attacks
Helps in public interaction and socialising
Provides a better sleep quality
Helps in living a better and healthier lifestyle
Keeps away from loneliness
Provides happiness and makes the world a better place for living
We offer our Customers a 100% Moneyback Guarantee
If you are not approved, we will provide you with 100% Money-Back.
How to Get an ESA Letter?
Now the question is how to get an ESA letter for your little companion without getting scammed, as scamming is on the rise, it's really important to get a letter through a legitimate platform.
You need not worry as we provide you a complete hassle free registration without getting you involved in a prolonged process. You just need to:
Go on our site
Schedule an appointment
Consult with our doctor
Get the approval
And voila! You get your ESA letter
THE CONSULTATION WITH A LEGITIMATE DOCTOR
The doctor involved in your consultation should be legit and verified by the US govt., hence we assign you a licensed mental health professional(LMHP), who is practising in your state.
The best part of getting a letter from us is that you just need to schedule an appointment with our doctor. Once your consultation is done and you get the approval then only you would be charged. We have 100% transparency with our clients.
Dodge the scammers with our direct patient and doctor risk free video consultation process.
Once you are approved you will get your letter via email. You can get your letter printed and then no one could deprive you from living with your furry friend in the same house. Without any additional charges you enjoy all your rights of living with an ESA.
Why Pet Parents Choose Fast ESA letter?
We work with experienced professionals
We work with professionals who are licensed in your state and have years of experience to provide you with the treatment you need with the utmost care.
Our letters adhere to fair housing policies
Our licensed mental health professionals strictly follow the fair housing policies while approving your recommendation, ensuring you and your emotional support animal are protected.
Our letters are accepted almost everywhere
Whether you're looking to move into a rental apartment, Airbnb, a college dorm, or simply want to access public places, our ESA and PSD letters will work for you.
Our letters are verifiable
We will help you in completing the verification of your ESA and PSD Letter. Whether you have additional documentation from your landlord or travel company, we will take care of it all
If you are confused about obtaining an ESA or PSD letter, or if you have any other questions on the subject, you can reach us via chat or by calling. Our team is available 24/7 to assist you.
We offer a 100% money-back
All the services provided by Fast ESA Letter are backed by a 100% money-back guarantee. If you are not approved by the doctor, we will refund you the full amount.
We offer a fast turnaround time
We ensure that we're available for you when you need us the most. You can schedule an appointment with our doctor at a time convenient for you.
Our renewals are budget friendly
Is your recommendation expired? No problem! You can renew your recommendation using our online portal. We offer special discounts for renewing both ESA and PSD letters.
Our Process is Quick and Easy
Getting an ESA letter can be a hassle, and that's something we don't want you to go through. We offer a quick and easy three-step process to obtain your approval.
Our Evaluation Process is
10 Times

Easier than Your Routine Doctor.
Experience
Licensed experts specializing in ESA letter issuance.
In-Person Meets
Supports Telemedicine! No need for in-person meetings.
Working Hours
Professionals are available 7 days a week from 9 AM to 10 PM.
Pricing
Even without Insurance, evaluation costs begin at $149 per year.
Turnaround
24 to 48 hours. This includes both evaluation and approval.
Appointment
At your convenience! You can schedule it at a time of your choice.
Experience
The professional may lack awareness of ESA letters.
In-Person Meets
Approval may necessitate multiple In-person meets.
Working Hours
Professionals are only available on weekdays 9 AM to 5PM.
Pricing
Even with Insurance, consultations may cost $300 or higher.
Turnaround
The process may extend beyond a week, risking your legal rights.
Appointment
Require Appointments. Could take all day if in a different city.
With Fast ESA Letter, you face NO challenges. Because we handle the entire process for you.
Frequently Asked Question
What Do You Need To Know While Applying An ESA Letter Online?
There are certain factors that one should keep in mind before applying for an online ESA letter or getting an Emotional Support Animal Letter:
Make sure that you have a disability.
Make sure you own a pet.
Make sure that your pet does not fall under a restricted breed.
Make sure that your landlord is aware of current ESA laws.
Make sure that your Letter comes from a certified doctor who is registered in your state.
Is Fast ESA Letter BBB Accredited?
Yes, Fast ESA Letter is accredited by Better Business Bureau as a credible, authentic, and reliable platform. After assessing our service, BBB has declared that Fast ESA Letter is committed to resolving customers' issues every day.
Who Can Write an ESA Prescription for Me?
The law dictates a licensed medical health practitioner (LMHP), must evaluate you for the criteria to receive a prescription letter for an emotional support animal. The following lists the LMHPs that can evaluate a patient for an emotional support animal letter.
A Licensed Psychiatrist
A Licensed Psychologist
A Licensed Marriage and Family Therapist
A Licensed Behavioral Therapist
A Licensed Addiction Therapist
A Licensed Cognitive-Behavioral Therapist
A Licensed Doctor Qualified to Conduct Mental Health Assessments
A Licensed Professional Counselor
A Licensed Clinical Social Worker
Any Other Licensed Mental Health Professional
Any one of these health practitioners licensed in your state can evaluate you for an ESA letter. With Fast ESA Letter, you won't need to go anywhere or spend time looking for an eligible health professional. We have a team of health professionals licensed in every US state. Apply now to get started and have your prescription letter within one day!
What Can I Do with My Letter?
There are several benefits to certifying your pet with Fast ESA Letter. It will allow you to go nearly anywhere with your pet. An ESA letter allows you to:
Stay with an emotional support animal in a "no-pet" apartment or rental.
Relieve yourself from paying extra pet fees.
Take your ESA to Airbnb's.
Stay with your ESA in college or school dormitories.
Although employers are not required to allow emotional support animals, having an ESA Letter can highlight your necessity for an emotional support animal in the workplace.
How Long is the ESA Letter Good For?
A legitimate ESA letter expires one calendar year from the issue date. Once expired, simply follow the exact criteria that you followed when using our service the first time. Complete the form, be evaluated by a licensed medical health practitioner, and receive your ESA letter within a day. The process is the same, the ease is the same, and the cost is the same. ESA letter renewals are $149, the same fee as your initial letter.
How to Spot and Avoid ESA Scams?
In hurry to get an ESA letter we sometimes get bogged down in scams. And pay for something which might be a
fake ESA letter
.
How to identify that your letter isn't fake and is a legit one, you just need to keep some points in mind:
A legit ESA letter is signed by an LMHP and hence should contain therapist's detailed information on it such as letterhead, license number, date of license expiration, doctor's signature, etc
Your personal information tells that the letter belongs to you. You must see that the letter has all the required personal.
information such as your name, address, etc.
Your pet's personal information makes it a letter for your furry friend. It requires pet info such as name, breed, weight etc.
The letter also states the importance and therapeutic values of your pet stating why your little friend is so important for you and it helps you in coping with your day to day challenges.
An ESA letter is not just a letter it's a "prescription" and your pet is not just an animal but also has a purpose to serve.
How Can I Renew My ESA Letter?
Your ESA letter needs to be renewed after one year. If you are living for more than one year in a rented apartment your landlord has the right to ask for a renewed ESA letter. You can get your Letter renewed with us at a very minimalistic charge.
Are Your Services Legal?
Yes, our services are completely legal. We adhere to every guideline required by,
The Fair Housing Act,
Air Carrier Access Act,
Americans with Disability Act, and
The American Rehabilitation Act of 1973.
Many well-distinguished organizations including the Better Business Bureau (BBB) have accredited Fast ESA Letter due to our trustworthiness and excellent service.
We have a carefully chosen team of healthcare professionals, each licensed in their own respective states. These health practitioners evaluate patients while following every guideline set by ESA law, and only those patients with qualifying mental health conditions for animal assistance will receive an ESA recommendation.
We are also HIPAA compliant. Therefore, you never need to worry about the information that you share with us, as it is completely safe and secure.
Can I Get ESA Letter for Multiple Pets?
Yes, you can. You may apply for any number of ESA letters for your animals.
As required by the Fair Housing Act, if your request for accommodations is reasonable, a landlord cannot deny your request. You can adopt as many emotional support animals as you want and get ESA letters for each.
However, unreasonable accommodation requests may be denied. For example, if you want to keep 8 emotional support dogs in a one-room rental apartment, the landlord can deny your ESA letters as these animals may be unsuitable to fit in a small room and may cause harm to the Landlord's property.
What is the Fair Housing Act?
The Fair Housing Act illegalizes discrimination against a person based on,
Religion
Race/Color
National origin
Sex
Family Status
Disability
This applies to any housing providers such as landlords, real estate agents, and commodities like banks, municipalities, house lending companies, or others.
Solely from a standpoint of discrimination based on disability, it is illegal to refuse the "reasonable accommodation" request of a disabled individual by house lending authorities.
Therefore, as per the Fair Housing Act, a landlord or any house lending authority cannot deny a mentally or emotionally disabled person's request to accommodate an emotional support animal with them.
How Long Does It Take to Obtain an ESA Letter?
Once you apply for our ESA letter service and complete the application form, you will receive your ESA letter in no more than 24 hours.
You will be able to know whether you qualify for an ESA letter or not quickly and easily. Our licensed healthcare professionals are available 24/7 to evaluate patients. If you qualify for an ESA letter, our healthcare professional will send you your legitimate ESA letter on the same day. In the event your condition does not qualify, you will receive a full refund on the same day also.
Note: As per California law, California's health professionals are obliged to maintain a minimum 30-day patient-doctor relationship to evaluate patients for an ESA letter approval. Review this information to know more about the process to obtain an ESA letter in California.
What If My Landlord Wants to Verify My ESA Letter?
Once you get your ESA letter, we would still be by your side. If your landlord asks for the verification of your ESA letter, then we are here for the rescue.
You can get your ESA letter verified whenever you want, and if your landlord asks for an additional form to be filled for verification purposes we are at your service.
If the landlord is still not convinced, we recommend consulting with an ESA attorney and filing a complaint with HUD.
Do I Have to Register My ESA With The State?
Your pet doesn't require any ESA registration to qualify as an emotional support animal. State rules do not require pet owners to register their pets with the State to approve them.
An ESA letter signed by a state-licensed healthcare professional is enough proof that your pet is an emotional support animal and that your condition requires you to be with them.
Looking To Apply For an Emotional Support Animal Letter
Apply for your legitimate ESA letter online and get approved by a State Licensed Mental Health Professional. All done from the comfort of your home.