Get Your Legit Emotional Support Animal Letter in Illinois
Get endorsed by the Local health professionals In Illinois.
How to Get an ESA Letter in Illinois Online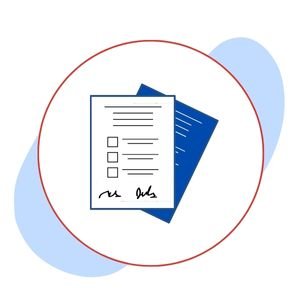 Create an account and schedule an appointment with a professional using our online form.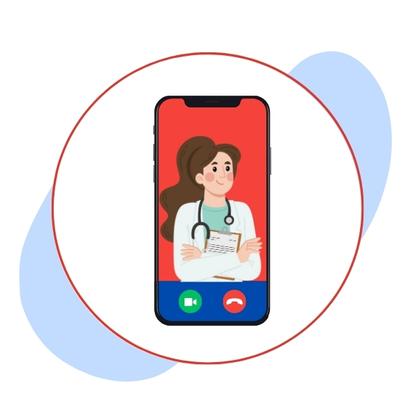 Join the video/audio call with the doctor and address your medical needs.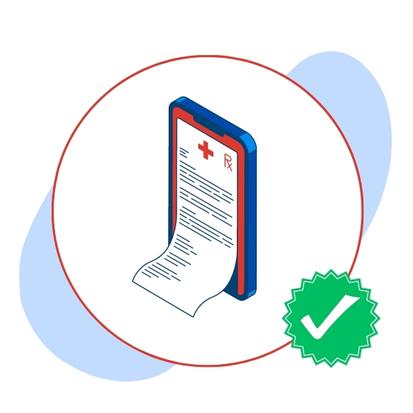 Get approved and receive your ESA Letter signed by our professional in your email.
Only Fast ESA Letter offers 100% Money-Back Guarantee
If not qualified, we offer a 100% Money-Back Guarantee. No Appointments are Required.
What Should Your Illinois ESA Letter Include?
A legitimate Emotional Support Animal Letter must specify that the person is taking the therapeutic benefits from an ESA to treat the mental or emotional illness. Love and care are real medicine, and that is what an emotional support animal provides.
Must be written on a state-licensed mental health professional's letterhead.
Therapist's name and signature.
Date of issuance.
Therapist's license number.
Date of the license, and state where it's issued.
The need for an ESA for treating the individual's mental health.
Details of the pet may be included.
Emotional Support Animal in Illinois
An animal that offers emotional support to a person with mental illness is known as an emotional support animal (ESA). According to studies, patients who use a pet as support have a reduction in the symptoms of their mental and emotional diseases. The U.S. government created ESA federal legislation to safeguard these patients because it recognizes the value of emotional support animals.
The advantages and health benefits of owning an Emotional Support Animal are important, and Illinois has acknowledged this. An Emotional Support Animal (ESA) is bestowed with indelible love, care, and support to aid in reducing stress, anxiety, or any mental condition and to encourage wellness. Federal and state regulations protect ESA against discrimination based on mental illness and their owners.
An Emotional Support Animal Letter is a recommendation that a person is using an emotional support animal for therapeutic purposes in order to deal with high emotions and mental illness. You can use the ESA Letter for Housing service and stay with your pet if you obtain an ESA Letter from an authorized mental health professional. Also, you can travel along with your ESA under the Air Carrier Access Act by having a legitimate ESA letter.
Who Can Write an ESA Letter Illinois?
A legitimate Emotional Support Animal Letter must specify that the person is taking the therapeutic benefits from an ESA to treat the mental or emotional illness.
A Primary Care Physician.
A Licensed Therapist.
Any Licensed Mental Health Professional.
A Licensed General Physician.
Benefits Of Having an ESA Letter Online in Illinois
Live in no-pet housing
No more pet charges
24/7 Online ESA Letter Support
A hassle-free downloadable copy of an ESA Letter.
Illinois Emotional Support Animal Laws
Illinois has comprehended the vital role of an Emotional support animal in improving mental health and well-being. With this, Illinois has taken a significant step in providing legal privileges to individuals seeking emotional support. These legal privileges are provided under several laws. Let us get familiar with the laws.
Illinois ESA Housing Laws
According to the Illinois housing law that has adopted the federal Fair Housing Act (FHA), a person seeking curative benefits from an Emotional Support Animal can keep the ESA in a residential area devoid of any pet policies. With a valid ESA Letter, the landlord cannot refuse a tenant to keep an ESA at home. Though the ESA becomes a financial burden or poses a serious threat to the owners, only then the landlord can refuse the request. The landlord must provide reasonable accommodation with no additional fees.
If you have a valid ESA letter in the State of Illinois, the landlord or housing provider:
Must allow emotional support animals, even if there is a general "no-pets" policy.
Cannot charge pet deposits or pet fees in connection with the ESA.
Cannot place limitations on the size, weight, and breed of the emotional support animal.
An Emotional Support Animal Employment law indicates that a person taking the therapeutic benefits from an ESA can take the ESA along to the workplace. Though the employer doesn't need to approve the employer request, it is always good to ask if the ESA helps improve the employee's performance.
If you are studying in a college and taking the ESA's therapeutic benefits, then as per the FHA, you are allowed to take the ESA in the campus housing area with a valid ESA Letter.
If you have owned your home, the Fair Housing Act won't be applicable.
A landlord may deny the application for living with an ESA if the animal proves to be a threat to others.
If ESA causes any damage to the property, the individual may need to pay for the repairs.
Illinois has passed a new update to ESA qualifications that the legitimate mental health professional has individual client knowledge of the person's disability and must bond an active therapeutic connection between the person and an ESA. The term indicates personal care provision with a genuine understanding of a person's mental health condition with a therapeutic relationship.
Not every individual gets approved for an ESA Letter.
An ESA Letter usually applies to a person, not an animal, which indicates taking ESA's therapeutic benefits.
There exists no terms like ESA registration or ESA Certification. An ESA Letter is a standalone document that is considered a valid document.
Anyone offering the services with the name of ESA Certifications or registration is undoubtedly a fraudster.
You don't need to purchase a trained ESA pet or a specific ESA. Any pet can be represented as an ESA if the person has a legal recommendation from a licensed therapist.
Places Where You Can Adopt an ESA in Illinois
A.D.O.P.T. Pet Shelter (Naperville, IL)
Community Animal Rescue Effort — C.A.R.E.™ (Skokie, IL)
A.R.F.-Animal Rescue Foundation (Wheaton, IL)
Places to visit in Illinois with an ESA
Aloft Chicago City Center (Chicago, IL)
Rim Rock's Dogwood Cabins (Elizabethtown, IL)
Shawnee National Forest (Junction, IL)
Places to eat in Illinois with an ESA
O'Brien's Riverwalk Café (Chicago, IL)
Lazy Dog Restaurant & Bar (Naperville, IL)
DAWG PARK Gourmet Grill (Glenview, IL)
We offer our Customers a 100% Money-back Guarantee
If not qualified, we offer a 100% Money-Back Guarantee. No Appointments are Required.
Why Choose Fast ESA Letter
Fast ESA Letter has made it easier for you! Fast ESA is serving with its online legal ESA Letter services to individuals experiencing anxiety, stress, or any mental illness. We have a solution for you. Let your fingers on your PC do the talking and rest leave everything on us! With the colossal clientele, Fast ESA believes in providing legitimate solutions for all the issues concerning your mental health. So don't rush to the public counters and avail the online services.
The Best Dog Breeds for Emotional Support Animal
Yorkshire Terriers
Yorkshire Terriers are well-admired for their strong bonding capabilities with their owners. They endow with unconditional love, care, and affection that help treat anxiety.
Pomeranian
Pomeranians are well-known and admired by the people to stay emotional support by their side all the time. They are considered admirable when it comes to having an ESA to treat intense emotions or any mental illness.
Bichon Frisé
Bichon Frisé is considered the happy-go-lucky buddy that exhibits friendly and mood-boosting characteristics. A wagging tail and adorable eyes are the real medicines that can treat stress or anxiety.
Pembroke Welsh Corgi
Pembroke Welsh Corgi is considered the most affectionate, smart, and loving pet. These are pretty and energized pups that are capable of reducing anxious feelings.
Frequently Asked Question
What is an Emotional Support Animal?
An emotional support animal, a.k.a. ESA, is an animal that can treat the psychiatric or mental disability of a person with its love, companionship, and emotional comfort. Unlike Service animals, emotional support animals don't require any special training to be ESA.
What are the qualifying conditions for an Emotional Support Animal in Illinois?
Several conditions are recognized under the Diagnostic and Statistical Manual. They include:
Anxiety
Depression
Panic Disorders
Bipolar Disorder
Attention Deficit Disorder
Post Trauma Stress Disorder
Cognitive Disorder
Phobias and fears
Learning Disorders
Are emotional support animals allowed in Illinois?
Just like every state in the United States of America, Illinois understands the importance of emotional support animals and allows them in the state. Illinois follows ESA federal laws and ensures ESA and ESA owners' protection. A citizen of Illinois who has an ESA letter can legally stay on any rental property with their ESA without paying any extra rental charges.
Do landlords have to allow emotional support animals Illinois?
Yes, if tenants have an ESA letter to prove their pet as an emotional support animal, landlords are obliged to allow ESA on their rental property. Landlords are not only bound to allow an ESA; they even cannot ask for extra charges from the tenant for keeping an ESA with them.
Ashley Brick
★★★★★
Great service! I know a lot of websites are scams but not this! Works great for apartments and travel. Sent the official letter in a timely manner and answered any other questions I had within the day! Recommend
Chicago, IL
Amber Campos
★★★★★
Great experience. Have used this place for a while now, and they really understand my needs and schedule an appointment fast.
Springfield, IL
Bellamy An tosh
★★★★★
I was urgently required to have an ESA letter as I was traveling along with my pet. They helped me out and approved me within a day. Thank You!
Peoria, IL
Areas we Cover in Illinois