Get Your Legit Emotional Support Animal Letter in Oklahoma
Get endorsed by the Local health professionals in Oklahoma.
How to Get an ESA Letter in Oklahoma Online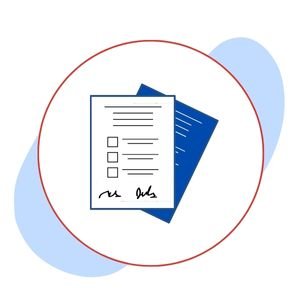 Create an account and schedule an appointment with a professional using our online form.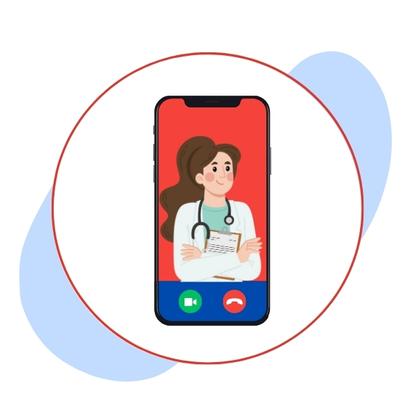 Join the video/audio call with the doctor and address your medical needs.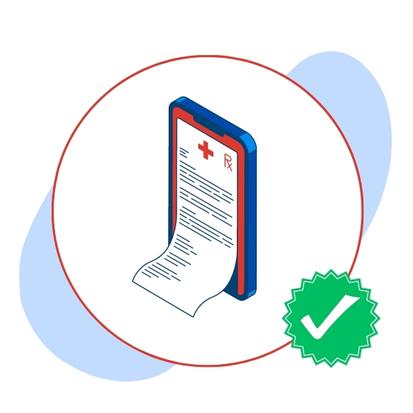 Get approved and receive your ESA Letter signed by our professional in your email.
Only Fast ESA Letter offers 100% Money-Back Guarantee
If not qualified, we offer a 100% Money-Back Guarantee. No Appointments are Required.
What Should Your Oklahoma ESA Letter Include?
To appoint an emotional support animal in Oklahoma, a legitimate Emotional Support Animal letter must state that the owner is benefiting from the therapeutic benefits of having an animal to help them cope with the mental disabilities like panic attacks, anxiety or phobias.
Must be written by a mental health professional with a state licensure.
Signature and name of the therapist.
Date of issuance
Therapist's license number
The person's need for an ESA to address their mental health.
Details of the pet should be mentioned.
Emotional Support Animal in Oklahoma
Emotional Support Animals are becoming an important part of human life. They work as a support system for people with all types of physical or mental problems.
When a person has a mental or physical disability such as depression, anxiety, panic attacks or any physical disorder, ESA acts as a loving companion. Although ESA are not trained, that is why they might not follow a few commands.
Because of the increasing number of people having mental or physical disability Oklahoma has identified the role of Emotional Support Animal in human life. Get your Emotional Support Animal letter by the licensed mental health professional to have the assistance of an emotional support animal in Oklahoma.
Who Can Write an Emotional Support Animal Letter Oklahoma?
A legitimate ESA Letter must be prescribed by a state-licensed mental health professional. Legitimate health professionals include the following.
A Primary Physician.
A licensed therapist.
A licensed psychiatrist.
A licensed general physician.
A licensed psychologist.
Benefits Of Having an ESA Letter Online in Oklahoma
Live in no-pet housing
No more pet charges
24/7 Online ESA Letter Support
A hassle-free downloadable copy of an ESA Letter.
Oklahoma Emotional Support Animal Laws
Oklahoma has implemented particular rules in addition to the federal requirements for the protection of emotional support animals because the state has recognized the vital role that these animals play in enhancing the health and wellbeing of people with disabilities.
Oklahoma ESA Housing Laws
The Fair Housing Act (FHA) has been enacted in Oklahoma to end discrimination when renting or purchasing a home. This Act makes it harder for landlords to discriminate against people who have mental or physical disabilities. People with mental disabilities are protected and given legal access under the Fair Housing Act. Also, there is no need to pay any additional fees for your pet if your landlord asks you for it.
The Fair Housing Act applies to campus housing also, which means a person receiving therapeutic benefits from an ESA may bring the ESA to the campus. However, they are not allowed in the area where classes are being held or in other public places.
According to employment law in Oklahoma, if an employee's performance is improved by having an emotional support animal, the employee must be permitted to bring the animal to work. Employers are not required by law to permit the use of emotional support animals (ESA) at work.
Exception to Rules In Oklahoma
Housing Laws:
If the ESA appears to be a threat to others, the landlord is permitted to decline the request to keep the ESA on the property.
The damage to the landlord's property caused by the ESA can result in cancellation of your ESA letter.
If the ESA causes harm to someone else living on that property.
Punishment For Misrepresenting An Emotional Support Animal
Though there exists no explicit law concerning the misrepresentation of an emotional support animal, however, this doesn't indicate that there is no penalty for the people trying to misrepresent the emotional support animal. A fine of up to $50 will be charged for faking the ESA Letter or falsifying the emotional support animal.
Important Note: Don't get scammed by Fraud ESA providers. Anyone asking you to get registered or certified your pet with the state government is a big con. Only a licensed mental health professional can write and issue a legal ESA letter.
It is difficult to find a place where there are joy and the joy that will burn out the pain. Oklahoma has realized the importance of keeping an emotional support animal with you and so approved the various pet-friendly places where you can enjoy the meals with your little buddy.
Places Where You Can Adopt an ESA in Oklahoma
Oklahoma City Animal Shelter (Oklahoma City, OK)
Oklahoma Humane Society │Adoption Center (Oklahoma City, OK)
Bethany Animal Welfare (Bethany, OK)
Places to visit in Oklahoma with an ESA
Joe Station Dog Park (Tulsa, OK)
Willow Springs Marina & Resort (Mead, OK)
Beavers Bend State Park (Broken Bow, OK)
Places to eat in Oklahoma with an ESA
Louie's Grill & Bar (Oklahoma City, OK)
Roosevelt's (Tulsa, OK)
Tally's Good Food Café (Tulsa, OK)
We offer our Customers a 100% Money-back Guarantee
If not qualified, we offer a 100% Money-Back Guarantee. No Appointments are Required.
Why Choose Fast ESA Letter
Fast ESA Letter has made it easier for you! Fast ESA is serving with its online legal ESA Letter services to individuals experiencing anxiety, stress, or any mental illness. We have a solution for you. Let your fingers on your PC do the talking and rest leave everything on us! With the colossal clientele, Fast ESA believes in providing legitimate solutions for all the issues concerning your mental health. So don't rush to the public counters and avail the online services.
Best Dog Breeds for Emotional Support Animal
These dogs have white fur that is mottled with dark brown or black patches. They are happy, loyal and friendly dogs. If you like doing adventures like hiking then these dogs can be excellent running and hiking partners since they are powerful, athletic, and very durable.
These dog breeds are adorable but silly. They are not very energetic. They are gentle and lovable in nature, so if you don't like barks that are too loud, this one is for you.
This dog is a fearless in nature. He is confident and devoted towards their job. He is flexible and small. They have waterproof coat with brown patches on their body. They usually like to be in their space and are not sociable enough with other animals.
They have lovely faces with long ears. Cockers are active and disciplined dogs. You can train them easily if you want them to be more mature and behave well in front of others. They can win your heart with their deep black brown eyes.
Best Cat Breeds for Emotional Support Animal
These cats come in white, black and gray color. They are easy to train. They do not require regular grooming. These cats come out to be a preferable choice among owners because of their friendly nature with humans and the other animals.
These cats come in different color patterns. They are known for their beautiful eyes which come in yellow, blue and green colour. These cats have medium size hair. They are generally independent cats who don't require constant attention. So if you have long working hours you can opt for this cat.
These cats are a playful, sociable breed that enjoys being a member of the family. This breed is distinguished by its incredibly silky coat and vivid green eyes. Burmillas are excellent first pets because they require little maintenance and get along with everyone.
The Ocicat is a medium-sized, well-spotted cat. This breed has the appearance of an athletic animal. This strong, athletic, yet graceful spotted cat is especially renowned for looking "wild."
Frequently Asked Question
What are the qualifying medical conditions for an Emotional Support Animal in Oklahoma?
Here are some health issues that are considered common qualifying medical conditions to get an ESA letter in Oklahoma:
Anxiety
Depression
Panic Attacks
ADHD- Attention Deficit Hyperactivity disorder
Substance-related disorder (alcohol, drugs)
OCD- Obsessive-Compulsive Disorder
Phobias
PTSD-Post-traumatic stress disorder
Acute Stress Disorder
Eating Disorders
Learning Disorders
Personality Disorders
Bipolar Disorder
Sexual disorder
Developmental coordination disorder
Schizophrenia
Autism and many more.
Does Oklahoma recognize emotional support animals?
Yes. The state government of Oklahoma recognizes emotional support animals with the help of an ESA letter.
Can a landlord deny an Emotional Support Animal in Oklahoma?
No. If a person suffers from any mental debility and he/she has an ESA letter that states his/her condition, along with the needs of your pet. In that case, the landlord can not deny the request of the tenant to have an emotional support animal in Oklahoma.
Can I assign my Guinea pig as an emotional support animal?
Yes. You can assign your guinea pig as an emotional support animal in Oklahoma. Any pet that is considered a domestic pet can be assigned as an emotional support animal.
Great service, Fast, honest and fair!
Very fast service, responsive customer chat representatives
Website was very easy to use and follow, questions were on point asking specifically about what you go through mental health wise on a day-to-day basis. Customer service was very friendly and got back to me pretty quick. Would recommend getting an ESA letter from this website. Would use again.
Areas we Cover in Oklahoma