Get Your Legit Emotional Support Animal Letter in Tennessee
Get endorsed by the Local health professionals.
How to Get an ESA Letter in Tennessee Online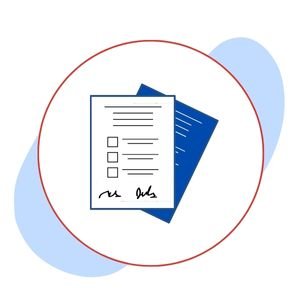 Get started by applying online and fill in the details on an online evaluation form. Once you complete your form, you need to submit the form online.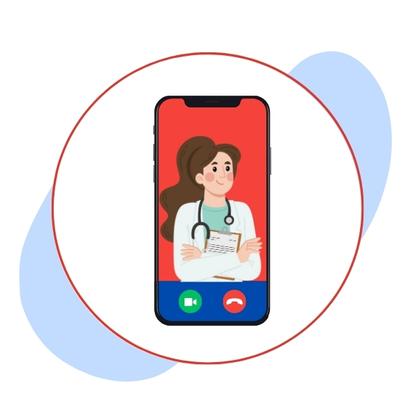 After submitting your details, all your details will get evaluated by our licensed mental health physicians. If you get approved, our physicians will send you a letter.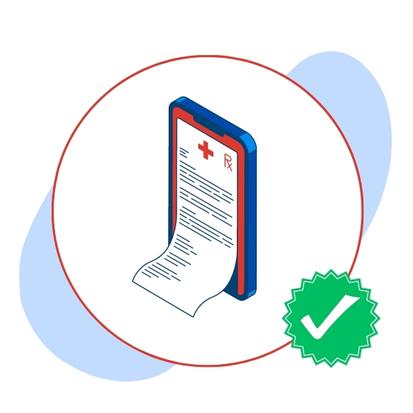 Once you get approved, soon, you will receive a letter online via email. You can further download or save the letter as proof to show it to your landlord.
Only Fast ESA Letter offers 100% Money-Back Guarantee
If not qualified, we offer a 100% Money-Back Guarantee. No Appointments are Required.
Elements of Tennessee Legitimate ESA Letter
While writing an ESA certification, a licensed mental health professional must consider these few points:
Recommendation on official letterhead is a must, so the doctor should use their letterhead while writing an ESA letter.
The recommendation must not contain the name of the online company but the doctor's clinic.
The doctor must provide their name and signature on the ESA certificate they are providing.
The letterhead is required to consist of the date on which it was issued.
The license number of the doctor and the date on which it was issued. Also, the state of practice is required.
The letter must specify the pet that will be certified as an emotional support animal plus the patient's need for ESA.
Emotional Support Animal in Tennessee
An emotional Support Animal is not just a pet, but it is a companion animal that can provide people suffering from disability in Tennessee with several therapeutic benefits. ESA can bring joy and love into your boring and unhappy life. It can provide you with company and alleviates the symptoms of loneliness.
Both the ESA and its owner are protected under the federal fair housing act that provides them with special rights.
Who Can Write an ESA Letter Tennessee?
A state-authorized Mental Health Professional must recommend an ESA Letter. This includes the following Medical Professionals.
A Primary Care Physician.
A Licensed Therapist.
Any Licensed Mental Health Professional.
A Licensed General Physician.
Benefits Of Having an ESA Letter Online in Tennessee
Live in no-pet housing
No more pet charges
24/7 Online ESA Letter Support
A hassle-free downloadable copy of an ESA Letter.
Tennessee Emotional Support Animal Laws
To prevent discrimination against Emotional Support Animals and their owners because of their disabilities, specific laws have been passed in Tennessee State. These are:
Tennessee ESA Housing Laws
The Federal Fair Housing Act protects individuals from getting discriminated against with their physical or mental disability.
According to this law, landlords cannot charge any extra deposits from tenants to live with their emotional support animals. A landlord or housing provider to make 'reasonable accommodation' for a prospective tenant wishing to have an emotional support animal. You only need to have an Emotional Support Animal. A landlord may ask for a copy of ESA documentation with your application or an ESA letter.
If you have a valid ESA letter in the State of Tennessee, the landlord or housing provider:
Must allow emotional support animals, even if there is a general "no-pets" policy.
Cannot charge pet deposits or pet fees in connection with the ESA.
Cannot place limitations on the size, weight, and breed of the emotional support animal.
According to Tennessee employment law, if an employee's performance is improved by having an emotional support animal, the employee must be permitted to bring the animal to work. However, an employer is not obligated to approve the request only.
The Fair Housing Act also provides accommodation facilities to students who have a mental health disability and want assistance from an emotional support animal. Under this Act, you can live with your ESA on campus by showing your ESA letter to the authority. But remember that you're not allowed to take your ESA with you in other parts of the campus like academic blocks, cafeterias or libraries, etc.
Exceptions to the Rules in Tennessee
The federal fair housing act protects the companion animals and their owners, but there are some exceptions when animals may get denied, if:
The animal poses a threat to the health and safety of people,
An animal causes substantial physical damage to the property of others that cannot be reduced or eliminated by another reasonable accommodation.
Dog Friendly Tennessee (Don't shop. Just Adopt!!)
The medical professionals have identified the crucial role of an Emotional Support Animal, and the states are taking some vital steps in promoting mental health. By taking care of the ESA requirements, the state legislature has approved several dog-friendly locations. This includes:
Places Where You Can Adopt an ESA in Tennessee
Humane Society Of The Tennessee Valley (Knoxville, TN)
East Ridge Animal Shelter (East Ridge, TN)
Jackson Animal Care Center (Jackson, TN)
Places to visit in Tennessee with an ESA
Centennial Dog Park (Nashville, TN)
Great Smoky Mountains National Park (Gatlinburg, TN)
Critter Care and Cab Knoxville Pet Sitting (Knoxville, TN)
Places to eat in Tennessee with an ESA
Double Dogs (Nashville, TN)
Fox & Parrot Tavern (Gatlinburg, TN)
Applewood Farmhouse Restaurant (Sevierville, TN)
Only Fast ESA Letter offers 100% Money-Back Guarantee
If not qualified, we offer a 100% Money-Back Guarantee. No Appointments are Required.
Why Choose Fast ESA Letter
Fast ESA Letter has made it easier for you! Fast ESA is serving with its online legal ESA Letter services to individuals experiencing anxiety, stress, or any mental illness. We have a solution for you. Let your fingers on your PC do the talking and rest leave everything on us! With the colossal clientele, Fast ESA believes in providing legitimate solutions for all the issues concerning your mental health. So don't rush to the public counters and avail the online services.
The Best Dog Breeds for Emotional Support Animal
Yorkshire Terriers
Yorkshire Terriers are well-admired for their strong bonding capabilities with their owners. They endow with unconditional love, care, and affection that help treat anxiety.
Pomeranian
Pomeranians are well-known and admired by the people to stay emotional support by their side all the time. They are considered admirable when it comes to having an ESA to treat intense emotions or any mental illness.
Bichon Frisé
Bichon Frisé is considered the happy-go-lucky buddy that exhibits friendly and mood-boosting characteristics. A wagging tail and adorable eyes are the real medicines that can treat stress or anxiety.
Pembroke Welsh Corgi
Pembroke Welsh Corgi is considered the most affectionate, smart, and loving pet. These are pretty and energized pups that are capable of reducing anxious feelings.
Frequently Asked Question
What is an Emotional Support Animal?
An emotional support animal, a.k.a. ESA, is an animal that can treat the psychiatric or mental disability of a person with its love, companionship, and emotional comfort. Unlike Service animals, emotional support animals don't require any special training to be ESA.
What are the qualifying conditions for an Emotional Support Animal in Tennessee?
Several conditions are recognized under the Diagnostic and Statistical Manual to qualify for an ESA letter in Tennessee. They include but are not limited to:
Anxiety
Depression
Learning disorders
Attention Deficit Hyperactivity disorder
Sexual disorder
Intellectual disability (Mental retardation)
Does Tennessee recognize emotional support animals?
Yes. Tennessee recognizes emotional support animals and provides them with housing opportunities like other residents of the state.
Can a landlord deny an emotional support animal in Tennessee?
No. A landlord can not deny an emotional support animal in Tennessee.
Can a landlord charge a pet deposit for an emotional support animal in Tennessee?
No. If you have an ESA letter signed by a local licensed doctor, your landlord can not impose any pet deposit or charges on you.
How to Get Connected with an LMHP From an ESA letter in Tennessee Today!
Fast ESA Letter provides you with a simple and quick way to connect with a licensed medical health professional (LMHP). You will need to fill in your information and provide answers regarding your health condition, and we will send your information to our team of health professionals, who will review your answers and provide you with an ESA letter if you qualify.
What are the emotional support animal laws in Tennessee?
Housing Act — The Federal Fair Housing Act protects the equal accommodation opportunities of those who need emotional support animals for treatment. As per this act, landlords cannot restrict your emotional support animal or impose added charges based on breed, size, or weight.
Tennessee Travel Laws — Air Carrier Access Act (ACA) does not cover emotional support animals.
Jeremy Wayne
★★★★★
In 2012, I went through a divorce. This was the most challenging time in my life. Had miles not been there with me, I didn't know how I could have made it. The place we were moving to require an ESA Letter. I was not getting rid of my cat to move. He's my son! This was the reason I needed an ESA letter.
Knoxville, TN
Jacob Brown
★★★★★
Fast ESA Letter made it easy for me to keep my dog's ESA status. This process was very efficient and professional. I highly recommend them.
Franklin, TN
Mollie Foulard
★★★★★
I was recommended by one of my friends to use their services, and they were really helpful in providing my ESA letter in 24 hours.
Bartlett, TN
Areas we Cover in Tennessee