Get Your Legit Emotional Support Animal Letter in New York
Get endorsed by the Local health professionals in New York.
How to Get an ESA Letter in New York Online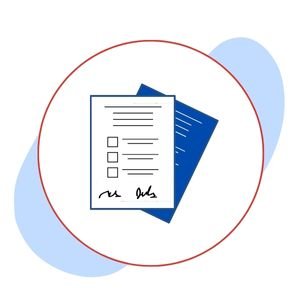 Begin the process of getting an ESA Letter by filling an online assessment form with the accurate details and the requirement for an Emotional Support Animal.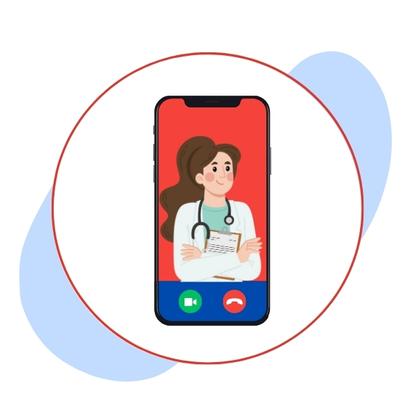 After filling online assessment, get connected with state-licensed Medical Doctors for further evaluation. Ensure, to be honest, while talking about your mental condition and requirement for having an ESA.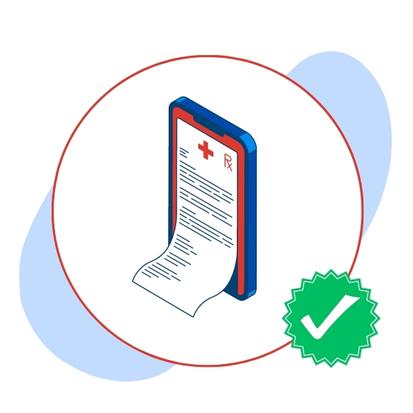 After getting approved, receive your ESA Letter through email. Download and save it for trouble-free living with your ESA.
Only Fast ESA Letter offers 100% Money-Back Guarantee
If not qualified, we offer a 100% Money-Back Guarantee. No Appointments are Required.
Elements of New York Legitimate ESA Letter
A valid ESA Letter in New York must signify that the person is taking the therapeutic benefits for coping with intense emotions, anxiety, or any mental illness. Here are a few points that you should look for in an ESA Letter.
Must be written on state-licensed mental health professional's letterhead.
Therapist's name and signature.
Date of issuance.
Therapist's license number.
Date of the license, and state where it's issued.
The need for an ESA to treat the individual's mental health.
Details of the pet may be included.
Emotional Support Animal in New York
An animal that can alleviate mental or emotional disability symptoms with its comfort, affection, love, and security is called an Emotional Support Animal (ESA). You can choose any pet like a dog, cat, peacock, rabbit, hamster, iguana, or even pig as your ESA. They don't require any special training like service animals to be an ESA.
New York has identified the imperative role of Emotional Support Animals in promoting mental and emotional health with the furry creature's love and emotional support. ESA therapy is a proven remedy for coping with mental illness. An Emotional Support Animal endows immense love, care, and support to the person and helps in striving for a better tomorrow.
New York has taken some bold measures to protect the people who have mental illness from others' differentiation on any grounds for taking therapeutic advantages from an ESA. New York state Emotional Support Animal laws protect the person from getting into any legal troubles and allow them to live with their ESA in no-pet housing societies devoid of any pet rules. An ESA Letter is a standalone document that gives a person access to getting hold of the special privileges granted under the ESA protection acts. From getting an ESA to protection and benefits granted to an ESA, an ESA Letter covers it all.
Who Can Write an Emotional Support Animal Letter in New York?
A state-authorized Mental Health Professional must recommend an ESA Letter. This includes the following Medical Professionals.
A Primary Care Physician.
A Licensed Therapist.
Any Licensed Mental Health Professional.
A Licensed General Physician.
Benefits Of Having an ESA Letter Online in New York
Live in no-pet housing
No more pet charges
24/7 Online ESA Letter Support
A hassle-free downloadable copy of an ESA Letter.
New York Emotional Support Animal laws
New York has realized that people feel inferior due to their varied mental requirements and took the initiative towards promoting mental health and wellness. To keep people secure from discrimination and inferiority complexes, the legislature has protected the ESA and its owners under several laws.
New York ESA Housing Laws
Emotional support animal protections in New York fair housing act (FHA) are to stop discrimination while renting or buying a residence. The housing in New York is secluded under FHA, allowing the person to live facilitates an Emotional Support Animal devoid of any pet policies. Living with an ESA helps in diminishing anxiety, stress, or any emotional or mental illness. As per the HUD estimation, around 60% of the Housing complaints concern the refusal of a request to provide accommodation to a person with a disability. The primary concern of this act is the elimination of inequity against the disabled or mentally ill people.
Federal Fair Housing Acts include campus housing that allows you to bring your ESA to the Campus housing area and live with it.
Allowing an Emotional Support Animal in the workplace means modifying the workplace policy. Since the Americans with Disability Act does not protect an ESA, a New York employer can reject your request. However, employers have the authority to request medical documentation when an employee requests accommodation. So, you can get a letter for your emotional support animal from New York LMHP. Considering your disability in mind, they can permit your ESA in Workplace.
If you have your own home, the Fair Housing Act won't be applicable.
If ESA causes any harm to the property; the individual may need to compensate for the repairs.
An employer may reject the request for keeping an ESA with you in the workplace. It is up to the employer only if he wants to permit it.
Tenants often ask a query "Does my landlord have to allow an emotional support animal in New York state?" To make it straightforwardly clear for the landlords, a landlord may reject the application for living with an ESA if the animal is verified to be a threat to landlords or others or if the ESA imposes some financial burden on landlords.
If you have a valid ESA letter in the State of New York, the landlord or housing provider:
Must allow emotional support animals, even if there is a general "no-pets" policy.
Cannot charge pet deposits or pet fees in connection with the ESA.
Cannot place limitations on the size, weight, and breed of the emotional support animal.
Punishment for Misrepresenting an Emotional Support Animal
New York state law emotional support animal has approved an act that criminalizes the individual having a
Fake ESA Letter
or bring up a spurious request for an ESA. With time the fake ESA requests are augmenting, and so does the online scams are augmenting. Sometimes people easily get trapped into online scams and sometimes to gain the governments' privileges, people are faking the need of having an ESA. However, this act considers this a criminal offense and a strict action against it; several penalties are passed to deal with this. The penalties for misrepresenting an ESA vary from state to state. So beware of online scams.
There is no such thing or terms like ESA certifications or registrations in concern with ESA Letter.
Organizations offering Certifications or registrations are more likely a scam.
Where Can I Take Emotional Support Dog In New York?
Medical professionals have identified the crucial role of an Emotional Support Animal, and the states are taking some vital steps in promoting mental health. By taking care of the ESA requirements, the state legislature has approved several dog-friendly locations. This includes:
Dog Parks and Dog Runs
Central Park (New York, NY)
Madison Square Park (Madison Ave, NY)
Sirius Dog Run (South End Ave, NY)
Tompkins Square Dog Run (St Marks PI, NY)
Hillside Dog Park (Brooklyn, NY)
Dog-friendly Restaurants and Bars
Buffalo Barkery (Buffalo, NY)
Chat Noir (Rockville Centre, NY)
Equal Grounds (Rochester, NY)
The Wilson (New York, NY)
Boris & Horton (New York, NY)
Events
World Pup Cup and Lend a Paw Charity Happy Hour
Paws & Walls Art Run & Walk
DogFest Long Island Coming Soon to Town Park
We offer our Customers a 100% Money-back Guarantee
If not qualified, we offer a 100% Money-Back Guarantee. No Appointments are Required.
Why Choose Fast ESA Letter
Fast ESA Letter has made it easier for you! Fast ESA is serving with its online legal ESA Letter services to individuals experiencing anxiety, stress, or any mental illness. We have a solution for you. Let your fingers on your PC do the talking and rest leave everything on us! With the colossal clientele, Fast ESA believes in providing legitimate solutions for all the issues concerning your mental health. So don't rush to the public counters and avail the online services.
The Best Dog Breeds for Emotional Support Animal
Golden doodle
Golden doodles are a cute Hybrid dog breed obtained from breeding Golden Retriever and Poodle. They are pretty curious and friendly in nature.
Cockapoo
These are a cute Hybrid dog breed obtained from breeding Cocker Spaniel and Poodle and are also known as miniature Poodles. They are suitable for Petting in the house with children.
Havanese
Havanese are the best dog breeds to keep in New York apartments as they are small and are not noisy. These dogs don't shed much; that's why they are easy to maintain and pet.
Golden Retriever
Golden Retrievers are intelligent and loving dogs. They love to spend time with their owner and behave well even with strangers. Kids adore Golden Retrievers.
Best Cat Breeds for Emotional Support Animal
American Short hair
American Short hair is a quite popular cat breed among the citizens of New York. It has a playful nature and adjusts well with older individuals and children.
Siamese
Siamese is an Asian cat, basically native to Thailand. Siamese is considered one of the vocal cats that love to have long conversations with humans.
Persian
Persian Cat is a family cat that is easy to maintain and one of the top choice pets in New York. They are beautiful and have a gorgeous coat that is really smooth to the touch.
Bengal
Bengal Cats have a sweet and loving nature; that's what makes their domestic cats. They have an athletic character and like running, jumping, and playing inside the house.
Frequently Asked Question
What is an Emotional Support Animal?
An animal that provides therapeutic benefits to a person suffering from emotional or mental illness is called an emotional support animal (ESA). New York State laws allow emotional support animals to stay even in no-pet apartments, schools, or college dorms without paying any extra charges.
What are the qualifying conditions for an Emotional Support Animal in New York?
Several conditions are recognized under the Diagnostic and Statistical Manual. They include:
Anxiety
Depression
Panic Disorders
Bipolar Disorder
Attention Deficit Disorder
Post Trauma Stress Disorder
Cognitive Disorder
Phobias and fears
Learning Disorders
I have a dog. Can I assign him as my ESA in New York?
Yes. If you already have a dog as a pet, you can assign it an emotional support animal with the help of a legitimate ESA letter.
Can a landlord deny an Emotional Support Animal in New York state?
No. Your landlord can not refuse your emotional support animal with an ESA letter. Also, with the help of a legitimate ESA letter, your landlord can not impose any additional charges or restrict your ESA based on its breed, size, or type.
Can birds be considered emotional support animals in New York?
Yes. Birds can also be considered emotional support animals.
I am suffering from anxiety. But I can not have a dog because I am allergic to dog hair. What should I do?
Dogs are not the only animals who can be assigned as emotional support animals. You can designate the following animals instead of dogs:
Birds
Cats
Rabbits
Mini Horses
And other common household pets
How many Emotional Support Animals can I have in New York?
You can have as many emotional support animals as you want. There is no particular limit to having ESA in New York. But do mention all your ESA while applying for an emotional support animal letter.
Leigh Caldwell
★★★★★
An ESA letter from the Fast ESA Letter has helped me get reasonable accommodation. I couldn't imagine my life without my ESA, and thanks to Fast ESA Letter, I'm now living happily with my pet.
Canal St, NY
Rosemary Wright
★★★★★
I am very thankful to the Fast ESA letter for providing me with a valid ESA letter signed by the mental health professional. From start to finish, everything went so smoothly. I would recommend this company to everyone!
Brooklyn, NY
Harvey L. Medley
★★★★★
Excellent service! "Fast ESA Letter" provided me with a hassle-free and quick process to obtain my ESA Letter. Highly recommended!
Manhattan, NY
Areas we Cover in New York