Get Your Legit Emotional Support Animal Letter in Nevada
Get endorsed by the Local health professionals.
How to Get an ESA Letter in Nevada Online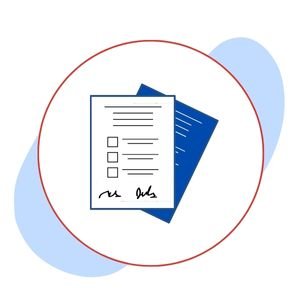 Create an account and schedule an appointment with a professional using our online form.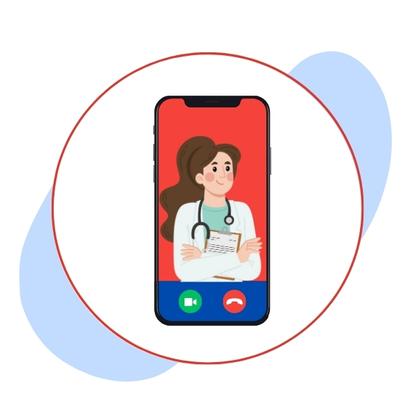 Join the video/audio call with the doctor and address your medical needs.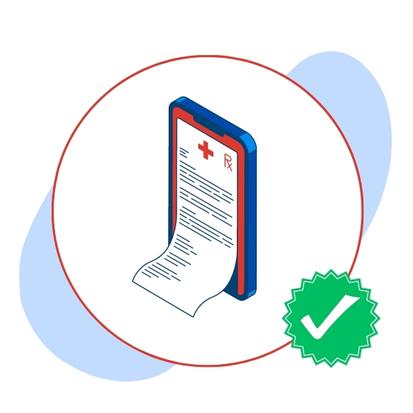 Get approved and receive your ESA Letter signed by our professional in your email.
Only Fast ESA Letter offers 100% Money-Back Guarantee
If not qualified, we offer a 100% Money-Back Guarantee. No Appointments are Required.
What Should Your Nevada ESA Letter Include?
A legitimate emotional support animal letter must indicate that the person is taking therapeutic benefits for treating intense emotions, anxiety, or any mental illness.
Must be written on state-licensed mental health professional's letterhead.
Therapist's name and signature.
Date of issuance.
Therapist's license number.
Date of the license, and state where it's issued.
The need for an ESA for treating the individual's mental health.
Details of the pet may be included.
Emotional Support Animal in Nevada
Emotional Support Animal (ESA) are those pets who are assigned to accompany their handler to mitigate the symptoms of mental illness with the love and fellowship they usually offer.
The sole purpose of an ESA is to provide social encouragement and to calm their handler. They don't need training like Service Animals, who are trained to perform the functions of a physically disabled person.
Service animals perform tasks like helping a person in Mobility (for a person who is having problems in walking, standing, or sitting), Hearing (Giving an alert to a person who faces problems in hearing, i.e. a deaf person), Seeing (helping a person who is experiencing visual issues), and many more. In contrast, ESA can help lessen the signs of mental illness through a pure sense of friendship.
An Emotional Support Animal Can help you with general medical conditions like Anxiety, Stress, Depression, and PTSD.
Who Can Write an Emotional Support Animal Letter in Nevada?
A state-authorized Mental Health Professional must prescribe an ESA Letter. This includes the following health care professionals.
A Primary Care Physician.
A Licensed Therapist.
Any Licensed Mental Health Professional.
A Licensed General Physician.
Benefits Of Having an Emotional Support Animal Letter in Nevada
Live in no-pet housing
No more pet charges
24/7 Online ESA Letter Support
A hassle-free downloadable copy of an ESA Letter.
Nevada Emotional Support Animal Laws
Nevada has identified the vital role of Emotional Support Animals in promoting health and wellness and has passed specific laws along with federal regulations for the protection of ESA.
As per the FHA guidelines, "If An individual experiencing a mental disability is having an ESA letter signed by a Licensed Mental Health Professional, he/she may request a reasonable accommodation even in No Pet Housing, and the landowner cannot deny for that individual." FHA provides you with the right to live with your support pet & guards you from eviction or additional deposits, which you ought to pay for the accommodations to live with your Fido in a rental home.
The Fair Housing Act grants you the access to bring you emotional support animal to campus as well. The Department of Housing and Urban Development and the Department of Justice. The FHA provides you with the permit to bring your ESA to campuses. Department of Housing and Urban Development & Department of Housing and Urban Development has allowed considering the campus dorms as a Dwelling unit. If a place is dwelling, the FHA covers it. So, If you have ESA Letter for Housing from A licensed ESA doctor in Nevada, You may bring it to your dorm, and the campus can't simply reject that.
Emotional Support Animals don't possess rights similar to Service animals, and you can't take your ESA to work with you unless your employer allows your pet. ESA's in Nevada are not backed up by the Americans with a disability act, which allows a person to take a specialized animal to public places where domestic pets aren't allowed. To bring your ESA to your office, always ask your employer first.
Dog Friendly Nevada (Don't shop. Just Adopt!!)
Don't only look for purchasing emotional support animals; you can take an ESA from rescue pets shelter homes that take care of the animals and help them get a loving family.
Places Where You Can Adopt an ESA in Nevada
City of Henderson Animal Care and Control (Henderson, NV)
The Animal Foundation (Las Vegas, NV)
SPCA of Northern Nevada Shelter (Reno, NV)
Boulder City Animal Shelter (Boulder City, NV)
Mesquite Animal Shelter (Mesquite, NV)
Places to stay in Nevada with an ESA
The New Pioneer (Laughlin, NV)
Bellagio (Las Vegas, NV)
Maverick Casino Hotel (Elko, NV)
Places to eat in Nevada with an ESA
Big Dog's Brewing Co. (Las Vegas, NV)
Mattie's Bar & Grill (Elko, NV)
Chihuahua's Grill & Cantina (Winnemucca, NV)
Places to things to do with an ESA
Rancho San Rafael Regional Dog Park (Reno, NV)
Red Rock Canyon National Conservation Area (Las Vegas, NV)
Sand Harbor at Lake Tahoe Nevada State Park (Incline Village, NV)
Only Fast ESA Letter offers 100% Money-Back Guarantee
If not qualified, we offer a 100% Money-Back Guarantee. No Appointments are Required.
Why Choose Fast ESA Letter
Fast ESA Letter has made it easier for you! Fast ESA is serving with its online legal ESA Letter services to individuals experiencing anxiety, stress, or any mental illness. We have a solution for you. Let your fingers on your PC do the talking and rest leave everything on us! With the colossal clientele, Fast ESA believes in providing legitimate solutions for all the issues concerning your mental health. So don't rush to the public counters and avail the online services.
The Best Dog Breeds for Emotional Support Animal
Labrador Retriever
They are family dogs. They are one of the best breed of dogs which comes op with every feature like they are cute, friendly, playful, alert and easily adaptable. They love to go for a walk with their owners.
Beagle
They are curious, clever and energetic hounds who require plenty of playtime. They are also one of the biggest choices of the family when having a pet. Beagles are a loving and caring breed of dogs.
Corgi
Pembroke Welsh Corgi is bright, sensitive and enjoys playing with humans. These are famous for their fearless nature. They are very loyal pets. They usually come up in different color combinations.
Boxer
Boxers are amazing watchdogs for your family. They take their responsibility seriously and meet threats fearlessly. They are very patient and protective in nature.
Best Cat Breeds for Emotional Support Animal
Cornish Rex
These cat breeds are very intelligent and agile. You can easily carry your cat when going outside you in a vacation because of their adaptability and small size. They are smart and alert cats.
Ragdoll
If you want a playful cat this breed of cat is for you. Because of their playfulness and energy which they carry with them, these cats are kept outside premises. They enjoy spending time in water.
Munchkin
These are small size cats. Their weight usually comes in between six and nine pounds. They are usually funny and cute looking cats. They like to spend time with their owners.
Birman
These are lap cats. They are funny social cats. They are more one person cats like they don't get attached easily with others. They have blue eyes and medium cost.
Frequently Asked Question
What is an Emotional Support Animal?
An emotional support animal is an animal that provides emotional assistance to a patient who has a mental illness. Studies have shown alleviation in symptoms of mental and emotional disorders in patients who take the assistance of a pet. The US government realizes the importance of emotional support animals for these patients; that's why they come up with ESA federal laws to protect them.
What are the qualifying conditions for an Emotional Support Animal in Nevada?
If you have one of the following mental health conditions, you can apply for an emotional support animal letter in Nevada:
Depression
PTSD
Anxiety
Other Mental disabilities include panic disorder, obsessive-compulsive disorder, and phobias.
How do I get an ESA letter online in Nevada?
To get an ESA letter in Nevada with a Fast ESA Letter, you will need to follow the below-mentioned steps:
Fill in a 5-minutes questionnaire that will contain the following information, including:
Your name
Contact information
Question regarding your health condition to understand better whether you need ESA or not
Question regarding your pet, such as do you have any pet, if yes, how many pets do you have, and more
After providing all the information, you will need to submit your application along with paying a letter fee. Now, one of our doctors will evaluate your application as per the government's guidelines to determine whether you have a qualifying health condition for an ESA or not. If you qualify, you will get your ESA letter on the same day via email.
Does Nevada recognize emotional support animals?
Yes. Nevada recognizes emotional support animals to provide housing opportunities to those suffering from mental health issues and seek ESA to get rid of their problems.
I have three pets, and I am suffering from PTSD. Can I apply for an ESA letter in Nevada?
Yes. If you have three pets and have a qualifying condition, you can apply for an emotional support animal letter in Nevada.
Can a landlord deny an emotional support animal in Nevada?
No. A landlord can not deny an emotional support animal in Nevada based on breed, weight, or type. Even the landlord is not allowed to discriminate against a tenant because of his/her health condition.
Johny Friedman
★★★★★
My Letter met all requirements required by my apartment manager. The letter also had the details where i could reach to verify my esa letter. The best part was it only took 10 minutes to prequalify, and once done had my letter on the same day.
Sunrise Manor, NV
Lisa Perez
★★★★★
The process was simple and effective as there is no need to visit any clinic. They provided my ESA Letter within 24 hours. Thank You!
Las Vegas, NV
Bueslav Babarykin
★★★★★
Got my letter in time frame that i was initially provided with. I also had forms from my apartment to be filled out by the doctor! Service was very helpful. Thank you…
Winchester, NV