Get Your Legit Emotional Support Animal Letter in Ohio
Get endorsed by the Local health professionals.
How to Get an ESA Letter in Ohio Online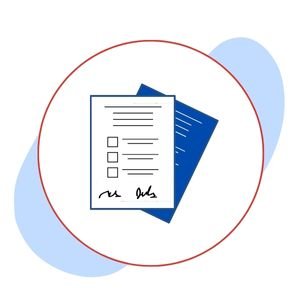 Create an account and schedule an appointment with a professional using our online form.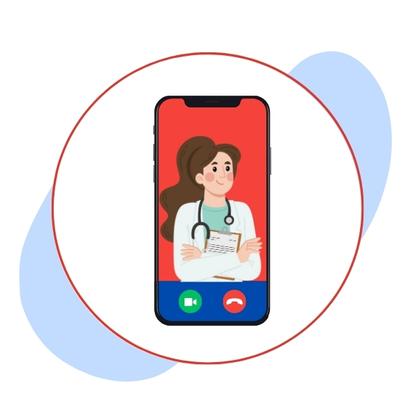 Join the video/audio call with the doctor and address your medical needs.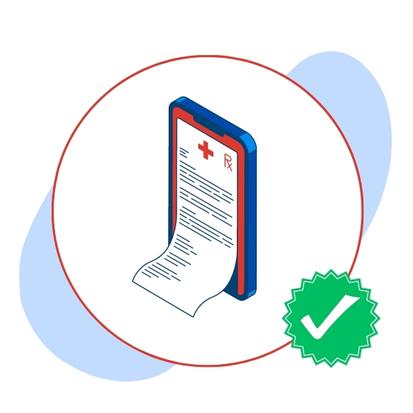 Get approved and receive your ESA Letter signed by our professional in your email.
Only Fast ESA Letter offers 100% Money-Back Guarantee
If not qualified, we offer a 100% Money-Back Guarantee. No Appointments are Required.
What Should Your Ohio ESA Letter Include?
A valid ESA Letter Ohio must signify that the person is taking the therapeutic benefits for coping with intense emotions, anxiety, or any mental illness.
Must be written on a state-licensed mental health professional's letterhead.
Therapist's name and signature.
Date of issuance.
Therapist's license number.
Date of the license, and state where it's issued.
The need for an ESA for treating the individual's mental health.
Details of the pet may be included.
Emotional Support Animal in Ohio
Suppose any animal such as a dog, cat, or rabbit assists its owner in dealing with therapeutic benefits such as emotional or mental issues. In that case, the animal is termed an emotional support animal.
In Ohio, to get an Emotional Support Animal, you need to acquire a legitimate ESA Letter. With the help of an ESA letter, you can live with your pet in rental apartments, and visit various areas near you.
Who Can Write an ESA Letter in Ohio?
A state-authorized Mental Health Professional must recommend an ESA Letter. This includes the following Medical Professionals.
A Primary Care Physician.
A Licensed Therapist.
Any Licensed Mental Health Professional.
A Licensed General Physician.
Benefits Of Having an ESA Letter Online in Ohio
Live in no-pet housing
No more pet charges
24/7 Online ESA Letter Support
A hassle-free downloadable copy of an ESA Letter.
Ohio Emotional Support Animal Laws
Ohio has realized the importance of emotional support animal that is why Ohio has passed ESA laws to protect an Emotional Support Animal and its owner from discrimination as per their disabilities.
The Fair Housing Amendment Act protects an emotional support animal and its owners from getting discriminated against for their disabilities.
As per this law, the landlord cannot prohibit a person from living with an ESA if they follow a 'no pet policy.' Both landlord and tenant are supposed to make reasonable accommodations for an emotional support animal in Ohio.
Ensure that your pet should not be destructive as the landlord is within their right to serve a warning and then evict you.
If you have a valid ESA letter in the State of Ohio, the landlord or housing provider:
Must allow emotional support animals, even if there is a general "no-pets" policy.
Cannot charge pet deposits or pet fees in connection with the ESA.
Cannot place limitations on the size, weight, and breed of the emotional support animal.
Like service dogs, ESA have not been covered under the Americans with Disabilities Act (ADA) law or any other law for work or employment in Ohio. It means you don't have any legal right to bring your emotional support animal for assistance in your office. Even employers do not have any legal responsibility to authorize emotional support animals (ESA) in the workplace. Still, they can permit you to keep your ESA while working.
Exceptions to the Rules in Ohio
If a person owns a pet, then he/she must meet specific requirements of an emotional support animal in Ohio or at any other place to meet some criteria. Any animal you keep must be well-behaved, have good health, and be well-cared by its owners. A person needs to provide some basic training to their pet so that they behave correctly. The animal must not be disruptive, unruly, or distracted as the animal laws in Ohio waive their rights as an ESA. A simple verbal reassurance from the owner is insufficient to prove the animal's status as an ESA. You need to show your legitimate ESA letter to the landlord assessed by a licensed mental health professional.
Punishment for Misrepresenting an Assistance Animal

Well, several states are tightening up on regulations and checking claims more rigorously. Those who try to falsify their pet as a service animal, assistance animal or emotional support animal in Ohio must pay a heavy fine.
Dog Friendly Ohio (Don't shop. Just Adopt!!)
Medical professionals have identified the crucial role of an Emotional Support Animal, and the states are taking some vital steps in promoting mental health. By taking care of the requirements of the people for having an Emotional Support Animal in Ohio, the state legislature has approved several dog-friendly locations. This includes:
Places Where You Can Adopt an ESA in Ohio
Northeast Ohio SPCA Pet Shelter (Parma, OH)
SICSA Pet Adoption and Wellness Center (Washington Township, OH)
Franklin County Dog Shelter & Adoption Center (Columbus, OH)
Places to visit in Ohio with an ESA
Bow Wow Beach (Stow, OH)
Fairport Harbor Dog Beach (Fairport Harbor, OH)
Blendon Woods Metro Park (Westerville, OH)
Places to eat in Ohio with an ESA
Gresso's (Columbus, OH)
Luxe Kitchen (Cleveland, OH)
50 West Brewing Co. (Cincinnati, OH)
Only Fast ESA Letter offers 100% Money-Back Guarantee
If not qualified, we offer a 100% Money-Back Guarantee. No Appointments are Required.
Why Choose Fast ESA Letter
Fast ESA Letter has made it easier for you! Fast ESA is serving with its online legal ESA Letter services to individuals experiencing anxiety, stress, or any mental illness. We have a solution for you. Let your fingers on your PC do the talking and rest leave everything on us! With the colossal clientele, Fast ESA believes in providing legitimate solutions for all the issues concerning your mental health. So don't rush to the public counters and avail the online services.
The Best Dog Breeds for Emotional Support Animal
Yorkshire Terriers
Yorkshire Terriers are well-admired for their strong bonding capabilities with their owners. They endow with unconditional love, care, and affection that help treat anxiety.
Pomeranian
Pomeranians are well-known and admired by the people to stay emotional support by their side all the time. They are considered admirable when it comes to having an ESA to treat intense emotions or any mental illness.
Bichon Frisé
Bichon Frisé is considered the happy-go-lucky buddy that exhibits friendly and mood-boosting characteristics. A wagging tail and adorable eyes are the real medicines that can treat stress or anxiety.
Pembroke Welsh Corgi
Pembroke Welsh Corgi is considered the most affectionate, smart, and loving pet. These are pretty and energized pups that are capable of reducing anxious feelings.
Best Cat Breeds for Emotional Support Animal
Persian Cat
These cats have short hair. She is a stunning woman who has a sharp mind. They enjoy going for walks outside and are playful around kids.
Ragamuffins
This cat has a kind disposition. She is larger than typical felines. If you like to spend all of your time with others, this cat is perfect for you. These cats dislike spending extended periods of time alone.
Norwegian Cat
These felines enjoy climbing trees. They are highly playful and enjoy having fun. They also need to have their long fur regularly groomed, which you and your cat will both adore.
Domestic Short hair
They are the most common breed of cat kept as a pet. Domestic short hair cats are loving, entertaining, and cuddly. They are friendly cats who enjoy being with their owners.
Frequently Asked Question
What is an Emotional Support Animal?
An emotional support animal, a.k.a. ESA, is an animal that can treat the psychiatric or mental disability of a person with its love, companionship, and emotional comfort. Unlike Service animals, emotional support animals don't require any special training to be ESA.
What are the qualifying conditions for an Emotional Support Animal in Ohio?
Several conditions are recognized under the Diagnostic and Statistical Manual to qualify for an ESA letter in Ohio. They include but are not limited to:
Anxiety
Depression
Learning disorders
Attention Deficit Hyperactivity disorder
Sexual disorder
Intellectual disability (Mental retardation)
How do I get an ESA letter in Ohio?
Fast ESA Letter has a simple and straightforward three-step process to provide you with an emotional support animal letter from the comfort of your home. You will need to fill in a 5-minutes questionnaire by providing:
Your name
Contact information
Question regarding your health condition to understand better whether you need ESA or not
Question regarding your pet, such as do you have any pet, if yes, how many pets do you have, and more
After providing all the information, you will need to submit your application along with paying a letter fee. Now, one of their doctors will evaluate your application as per the government's guidelines to determine whether you have a qualifying health condition for an ESA or not. If you qualify, you will get your ESA letter on the same day via email.
Does Ohio allow an emotional support animal?
Yes. The state government of Ohio recognizes emotional support animals.
Can I have more than one ESA in Ohio?
Yes. You can have more than one emotional support animal in Ohio. But you will need to mention all your ESA in your emotional support animal letter. We have all the packages as per the number of your emotional support animal. You can choose one and designate your pets as ESA.
Can a landlord deny an emotional support animal in Ohio?
No. A landlord can not deny an emotional support animal in Ohio.
Margret Jackals
★★★★★
I am glad to use their services, it was quick, and they helped to get my ESA letter for traveling within 24 hours. I recommend them to everyone!
Cleveland, OH
Kayla Adams
★★★★★
Fast service and helpful representatives!
Hamilton, OH
Ronnie Levine
★★★★★
With their service, I was able to spend as much as time I want to spend with my pet. They showed a great effort in getting my ESA letter very soon. Thank You!
Toledo, OH