Get Your Legit Emotional Support Animal Letter in Kansas
Get endorsed by the Local health professionals in Kansas.
How to Get an ESA Letter in Kansas Online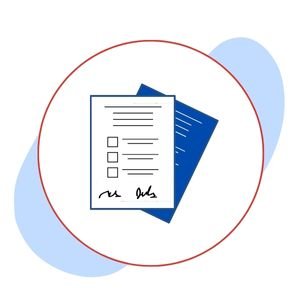 No therapy appointments are necessary because you can begin the process by completing the online evaluation form. You must briefly describe your medical conditions, personal information, and pet information in the form.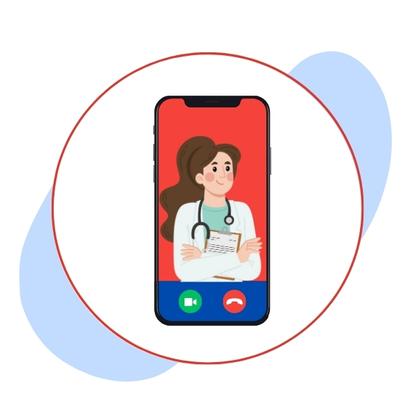 Your information will be reviewed by our certified medical doctors and will call you to approve your ESA Letter after reviewing the information on your application.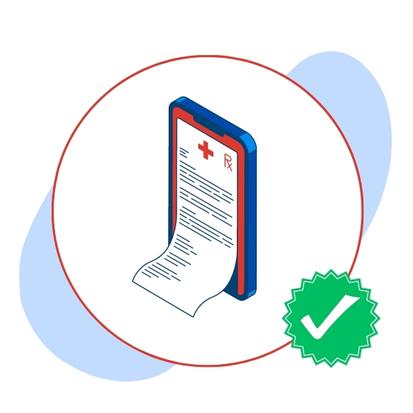 The doctors will approve your ESA Letter after evaluation. You will be receiving your ESA letter via email which you can download and use it when required.
Only Fast ESA Letter offers 100% Money-Back Guarantee
If not qualified, we offer a 100% Money-Back Guarantee. No Appointments are Required.
Elements of Kansas Legitimate ESA Letter
A legitimate ESA letter consists of some mandatory details that can help you to check the authenticity of an emotional support animal housing letter. The main features of an ESA letter are:
Need of ESA, basically the medical condition of the patient
Name and breed of ESA
Issuance date and expiry date of the letter
ID number
Other than this, an ESA must contain the following details of a health professional:
Name and specialty of the doctor
Type of medical permit of doctor
Enrollment number of medical permit
Issuance date and termination date of doctor's medical permit
Contact information of the health professional.
Emotional Support Animal in Kansas
Pets are the best companion for human beings in so many ways. They offer love with no boundaries, selfless care, and emotional support to help people deal with their mental health conditions, such as stress, depression, panic disorder, phobias, etc. Even pets can help people control their irregular heartbeat caused by PTSD and anxiety disorders. Animals offer this all without asking for anything in return. So the person can get rid of the mental illness that is bothering their daily lives with the support of a pet. But, what if the person stays in a rental apartment, but the landlord does not allow pets?
For this, an ESA letter written and signed by a licensed mental healthcare professional (LMHP) on their letterhead can help you. But, now comes the question, of where to find a local LMHP who can evaluate your health condition and sign you an ESA letter for housing. Here, in this case, we at Fast ESA Letter can help you. We have a quick and straightforward three-step process that provides you with an ESA letter within 24 hours. With our ESA letters, you will be able to stay with your ESA wherever you live.
Who Can Write an Emotional Support Animal Letter Kansas?
A Licensed Cognitive-Behavioral Therapist
A licensed psychiatrist
A licensed psychologist
A Licensed Marriage and Family Therapist
A Licensed Behavioral Therapist
A Licensed Addiction Therapist
A licensed Professional Counselor
A licensed doctor qualified to conduct mental health assessments
A Licensed Clinical Social Worker
Any Licensed Mental Health Professional
Benefits Of Having an ESA Letter Online in Kansas
Live in no-pet housing
No more pet charges
24/7 Online ESA Letter Support
A hassle-free downloadable copy of an ESA Letter.
Kansas Emotional Support Animal laws
The state has realized the importance of an Emotional Support Animal due to the difficulty that people are facing when looking for housing and other purposes. And by keeping their rights in mind the state has passed certain laws in order to provide them equally housing opportunities.
The Fair Housing Act protects individuals who have mental health disabilities from discrimination. Under, the Fair Housing Act the landlords cannot discriminate in providing fair accommodation to the ESA owners. This Act provides legal protections to the emotional support animals and their owners. Also, a person is not required to pay any extra charges for their pet.
The Fair Housing Act allows you to bring your ESA to both school and college. Since the Department of Housing considers a campus to be a dwelling unit, the FHA also provides protection for dorms at colleges. The college department is not allowed to deny your ESA request if you have a legitimate ESA letter that has been signed by the therapist. However, you're not allowed to take your ESA to other parts of campus like libraries, cafeteria, or academic blocks etc.
Kansas has identified the significant role of Emotional Support Animal in the person's life and hence you can bring your emotional support animal to the workplace with you if the employer gives you permission. Since the emotional support animals are not protected under the Americans With Disabilities Act, but if they find out that your ESA can improve your quality of work then they may allow you to bring your ESA with you only if you have a valid ESA letter.
Exception to Rules In Kansas
Even the Federal Fair Housing Act protects your rights to have your emotional support animal by your side, wherever you stay. However, some rules can exclude your pet from the Fair Housing act, such as:
If your ESA causes any damage to the landlord's property, the landlord has the right to evict you after a 10-day notice.
Your landlord has the right to kick you out if your emotional support animal shows aggressive behavior toward others.
Your landlord can deny your ESA if it causes some allergic reaction to others.
Facts You Need to Know Before Receiving Your ESA
You can choose any domestic pet as an emotional support animal. It can be any pet such as cats, dogs, miniature horses, and even some harmless reptiles and birds as well.
The sole purpose of an emotional support animal is to provide comfort and emotional support to people with mental health issues, such as depression and anxiety. They can not assist their owners in challenging situations like service dogs.
Don't get scammed by Fraud ESA providers. Anyone asking you to get registered or certified your pet with the state government is a big con. Only a licensed mental health professional can write and issue a legal ESA letter
Like humans, animals also love to spend time outside the room or at home. That is why ESA owners should take their furry friends outside to play or spend time with them. In this way, the pet owner can also socialize with others.
As a matter of course, the state government of Kansas has provided many pet-friendly places where you can enjoy spending time with your pet as well as socialize with people.
Places Where You Can Adopt an ESA in Kansas
Kansas Humane Society (Wichita, KS)
Great Plains SPCA Pet Adoption Center (Merriam, KS)
Humane Society of Greater KC (Kansas City, KS)
Places to visit in Kansas with an ESA
Big Shunga Park (Topeka, KS)
OZ Museum (Wamego, KS)
Hutchinson Dog Park (Hutchinson, KS)
Places to eat in Kansas with an ESA
KC Pet Food (Kansas City, KS)
Bar K (Kansas City, KS)
The Westside Local (Kansas City, KS)
We offer our Customers a 100% Money-back Guarantee
If not qualified, we offer a 100% Money-Back Guarantee. No Appointments are Required.
Why Choose Fast ESA Letter
Fast ESA Letter has made it easier for you! Fast ESA is serving with its online legal ESA Letter services to individuals experiencing anxiety, stress, or any mental illness. We have a solution for you. Let your fingers on your PC do the talking and rest leave everything on us! With the colossal clientele, Fast ESA believes in providing legitimate solutions for all the issues concerning your mental health. So don't rush to the public counters and avail the online services.
The Best Dog Breeds for Emotional Support Animal
These dogs are intelligent, devoted, and environment friendly. That is why they are the best choice for family dogs. Those who don't want lapdogs Cairns are the perfect option for them to choose. They are curious and alert. They can be dangerous among small animals.
These dogs are full of love, joy and are an easy-going dogs. They love to spend time with their owners. They're friendly with other dogs. These small furry pooches are affectionate and caring towards their owners. These dogs are a mixture of clever and bold.
These dogs are adorable as pets. They have a very cute smile and are amazing listeners. These dogs fit in every type of lifestyle and are easy to train. They are loyal and affectionate tiers of their owners. They do not require regular grooming. You can go for Labs if you want a trustworthy and alert dog.
The Maltese can be the ideal dog for you if you're searching for a silky white miniature cuddle bug with huge expressive eyes. These small pooches are loyal and like to play with their owners. These dogs are the best choice if you live in an apartment as these dogs are small.
Best Cat Breeds for Emotional Support Animal
This one's for you if you enjoy travelling with cats because they stay close to their owners and cuddle with them. If you have a big family then this cat is for you as this cat enjoys being around people and actively participates in activities with your family members.
These cats act like individuals. This lady enjoys having in-depth discussions with others. These gorgeous animals were born in America. These cats are available in a variety of coats and the pattern of their coats are determined by their genes.
These cats like to play and run around the home while jumping. Due to their lovely personalities and caring natures they are most preferable among owners. These cats are domestic cats.
These cats have M-shaped marks on their foreheads known as tabbies. She has long hair and looks adorable in a white and gray ensemble. They are great attention seekers.
Frequently Asked Question
Does Kansas recognize emotional support animals?
Yes, Kansas recognizes emotional support animals and understands their importance for emotionally or mentally ill citizens. For that very reason, the government makes sure that Federal ESA laws are correctly followed everywhere in Kansas.
How do you get an emotional support animal in Kansas?
You can make it your emotional support animal if you already own a pet by certifying it with an ESA letter. However, if you don't have one, you can adopt a street dog or cat. Other than this, you can also adopt a pet from the following animal shelters in Kansas;
Great Plains SPCA Pet Adoption Center(Merriam, Kansas)
KC Pet Project — Petco Adoption Center(Overland Park, Kansas)
Unleashed Pet Rescue(Mission, Kansas)
Olathe Animal Shelter(Olathe, Kansas)
Clay County Animal Rescue & Education Center, Inc.(Clay Center, Kansas)
How do you qualify for an emotional support animal?
To qualify for an Emotional support animal in Kansas, you must have any of the following health conditions;
Anxiety
Depression
Panic Disorders
Bipolar Disorder
Attention Deficit Disorder
Post Trauma Stress Disorder
Cognitive Disorder
Phobias and fears
Learning Disorders, etc.
With Fast ESA Letter, if you fail to qualify for one of the mental health conditions, we will refund your full payment.
Can an emotional support animal be denied?
A landlord cannot deny a pet if the owner submits an ESA letter to prove their pet as an emotional support animal. However, if the ESA seems to be a threat to the landlord's property or other tenants, the landlord can raise an issue regarding ESA allowance and deny the ESA.
What Are the Rules for Animals in Kansas Housing?
As per the federal ESA Fair Housing Law, the landlord cannot deny the tenant's request for reasonable accommodation for a disability that limits their ability to perform normal life activities. Here reasonable accommodation can correspond to emotional support animals. This law is followed everywhere in the United States, including Kansas.
ESA in Kansas: How to Get Connected with an LMHP in Your State Today?
You do not need to visit anywhere as we at Fast ESA Letter provide ESA letters online! You just have to fill out our pre-evaluation form filling up your medical details and your pet's details. After checking your details, our health professionals will decide whether your mental illness qualifies to have an ESA letter. Once approved, you can download the ESA letter from your email within 24 hours of submitting your form.
How do I get approved for an ESA letter?
Suppose you have a mental or emotional illness suitable for having an ESA letter. In that case, our health professionals at the Fast ESA Letter will happily approve you for an ESA letter. Apply now, if you are looking for one!
The customer service is fabulous and the staff is very polite. I got my ESA letter without any hassle and the process was quick and simple to perform. I had a great experience with them.
Great turnaround time, Very fast service, and responsive customer chat representatives. Highly recommended.
Amazing experience. They were very helpful in providing me with an ESA letter within 24 hours.