How Do I Get A Prescription For A Psychiatric Service Dog?
No doubt, a psychiatric service dog is an excellent form of treatment for various mental health conditions. They can help you to handle hard emotional distress time. Living with a psychiatric service dog requires a prescription or PSD letter from a licensed healthcare professional. A letter that states that you are dealing with a mental condition and your dog will help you to alleviate the symptoms. In this blog, you'll find out how to get a prescription for your PSD, and we will also go through everything you should know!
What Is A Psychiatric Service Dog Prescription?
A 'prescription' for a psychiatric service dog is a valid document that a Licensed Mental Healthcare Professional (LMHP) writes and signs for a person with mental health conditions. This document is also known as a 'PSD letter.'
A PSD letter is an official document that serves as proof of your mental health condition. You can use it to benefit from the housing and traveling rights granted to psychiatric service dogs.
How To Get A Psychiatric Service Dog Prescription/PSD Letter?
You can seek assistance from a Fast ESA Letter to
get an official PSD Letter online
. By evaluating a person's mental state, our team's licensed healthcare experts offer online services from which you can take advantage by sitting in the comfort of your home. Follow these 3 easy online steps and live freely with your psychiatric service dog.
Which Mental Health Conditions Qualify For A Psychiatric Service Dog?
There is no specific list of mental health conditions qualifies you for a psychiatric service dog. To be eligible for a PSD, you must have a mental condition that limits your ability to perform major life activities, as recognized under the Americans with Disabilities Act (ADA). Some common mental health conditions that qualify you for a psychiatric service dog are listed below:-
Autism Spectrum Disorder (ASD)
Attention-Deficit/Hyperactivity Disorder (ADHD)
Post-Traumatic Stress Disorder (PTSD)
Major Depressive Disorder
Bipolar Disorder
Obsessive-Compulsive Disorder (OCD)
Schizophrenia
It's important to note that it is ultimately up to the doctor to determine if a psychiatric service dog would benefit your medical conditions. When making this determination, they will consider your medical conditions, challenges, and functional limitations.
Who Can Prescribe A Psychiatric Service Dog?
Only doctors licensed as mental health professionals can prescribe a psychiatric service dog. These include:
Therapists
Psychiatrist
Psychologist
Mental Health Counselor
Licensed clinical social worker (LCSW)
Licensed Nurse Practitioner
Physicians
Are There Any Legal Requirements For Obtaining A PSD Letter?
There are no such legal requirements for obtaining a PSD letter. If you want to get one for your psychiatric service dog, ensure you are dealing with a mental health condition recognized by the Americans With Disabilities Act. Also, the safety and security of other people should not be endangered by your psychiatric service dog's behavior. So ensure your PSD is trained well to behave accurately in public places. Give your dog adequate training so that it can travel with you anywhere. Getting a PSD Letter will be easy if you meet these requirements.
End Note
If your dog is trained and ready to assist you with your disability, get a PSD Letter to avail the benefits from the PSD laws and rights that are made for your convenience. Make sure that you get your PSD letter from a trustworthy organization if getting it online. Contact the Fast ESA Letter to receive a valid PSD Letter now!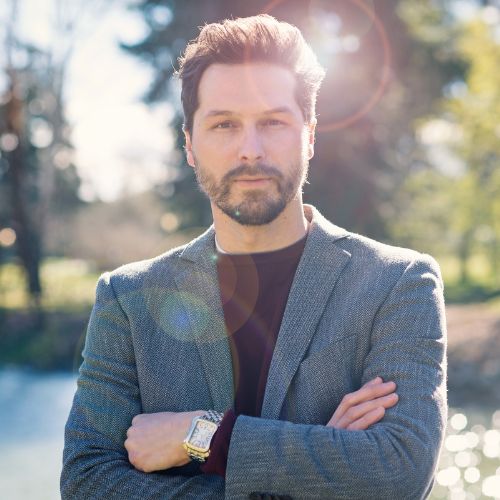 Daulton Dougan is a behavioral expert and accomplished writer associated with Fast ESA Letter. With a deep understanding of human behavior and mental health, Daulton leverages his expertise to offer personalized support and guidance. Through his insightful writing, he educates and informs individuals about emotional support animal (ESA) benefits. Daulton's compassionate approach and extensive knowledge empower individuals to navigate emotional challenges effectively. With a commitment to improving mental well-being and advocating for ESA accessibility, Daulton's work and writing contribute significantly to the field of behavioral analysis and mental health support.
Looking To Apply For An Psychiatric Service Dog Letter?
1. Create an account and schedule your appointment. 2. Join the video/audio call consultation with the doctor. 3. Get approved and receive your PSD Letter.
9 Reasons Why An Emotional Support Animal Letter Is Vital!An Emotional Support Animal Letter is a prescription or recommendation given by the Licensed Mental Health Professional that confirms the mental or emotional disability and states that the...