Get Your Legit Emotional Support Animal Letter in Wyoming
Get endorsed by the Local health professionals.
How to Get an ESA Letter in Wyoming Online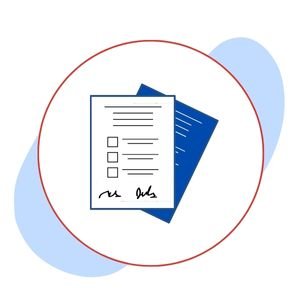 Apply online to acquire your ESA letter by filling up an online assessment form with precise details and requirements for an Emotional Support Animal.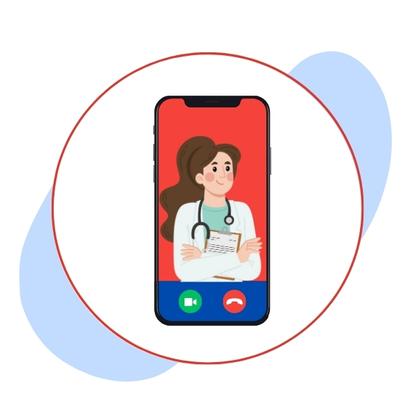 Afterward, you will automatically be redirected to the next step to choose your desired service type. Eventually, we will forward your details to a local doctor. They will evaluate the form and give a recommendation letter online.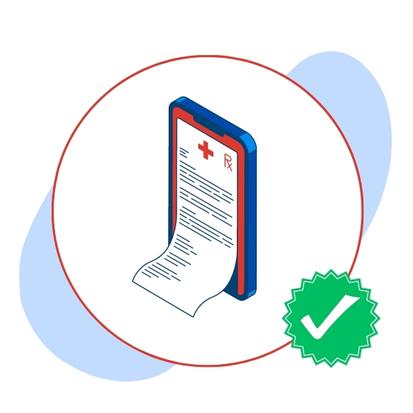 After getting evaluated, you will receive your ESA letter instantly through Email. You can further save it for housing and flying services.
Only Fast ESA Letter offers 100% Money-Back Guarantee
If not qualified, we offer a 100% Money-Back Guarantee. No Appointments are Required.
Elements of Wyoming Legitimate ESA Letter
A valid emotional support animal letter must designate that the person is acquiring the Emotional Support Animal's therapeutic advantages for treating intense emotions, anxiety, or any mental illness.
Must be written on state-licensed mental health professional's letterhead.
Therapist's name and signature.
Date of issuance.
Therapist's license number.
Date of the license, and state where it's issued.
The need for an ESA for treating the individual's mental health.
Details of the pet may be included.
Emotional Support Animal in Wyoming
Wyoming Emotional Support Animal aims to assist people with some mental disabilities with the help of an ESA letter. We provide legal access to patients to travel with their pets and live freely without any charge on housing properties.
We understand the needs and importance of animals in human life. Our services are protected under federal and state laws that protect an ESA and its owners to get discriminated against for their mental disability. The process of getting your ESA letter is straightforward and smooth; all your details get evaluated by our licensed health professionals instantly.
Who Can Write an Emotional Support Animal Letter in Wyoming?
Only the state-authorized Health Professional must prescribe an ESA Letter. It includes the following health care professionals.
A Primary Care Physician.
A Licensed Therapist.
Any Licensed Mental Health Professional.
A Licensed General Physician.
Benefits Of Having an ESA Letter in Wyoming
Live in no-pet housing
No more pet charges
24/7 Online ESA Letter Support
A hassle-free downloadable copy of an ESA Letter.
Wyoming Emotional Support Animal Laws
Wyoming has identified the vital role of Emotional Support Animals in promoting health and wellness and has passed specific laws along with federal regulations for the protection of Emotional Support Animals.
Wyoming has approved the Fair Housing Act (FHA) to stop discrimination while renting or buying a residence. This Act helps to restrict landlords from discriminating against tenants with mental or physical disabilities. The Act provides legal access to people who are mentally disabled as they require an ESA to get over their disabilities. Also, a person is not required to pay any extra charges for their pet.
If you have a valid ESA letter in the State of Wyoming, the landlord or housing provider:
Must allow emotional support animals, even if there is a general "no-pets" policy.
Cannot charge pet deposits or pet fees in connection with the ESA.
Cannot place limitations on the size, weight, and breed of the emotional support animal.
Allowing an Emotional Support Animal in the workplace means modifying the workplace policy. Since the Americans with Disability Act does not protect an ESA, a Wyoming employer can reject your request. However, employers have the authority to request medical documentation when an employee requests accommodation. So, you can get a letter for your emotional support animal from Wyoming LMHP. Considering your disability in mind, they can permit your ESA in Workplace.
Punishment for Misrepresenting an Emotional Support Animal at Wyoming

In case you misrepresent your Emotional support animal in public places, you must pay a fine of up to $750, and your pet is no more considered an Emotional Support Animal.
Where can I take my Emotional Support Animal in Wyoming?
You can visit different places in Wyoming along with your pet are:
Yellowstone National Park (WY)
The park is known for its wildlife and its many geothermal features and is located in Wyoming. The park has covered a wide area of about 3,468 square miles that includes lakes, canyons, rivers, and mountain ranges. This place is suitable to visit along with your pet.
Crazy Rainbow Fly Fishing (Casper, WY)
The place is well known for its water spot. There are various fishes like swimmers with fins, including rainbow trout, brown trout, arctic grayling, and many more. Wyoming is known for its blue-ribbon waters, such as the North Platte River.
Beck Lake Bark Park (Cody, WY)
Beck Lake Bark Park has three different general area sections, a mall dog area, and a dog beach specially made for the dogs to swim. It is a perfect destination to visit with your pet as you can have a good time with your pet by sitting under the tree shades and walk down through path.
The Nancy Mockler Dog Park (Cheyenne, WY)
The place is a beautiful dog spot as you can spend your time with your fellow dog and interact with other dogs. It is a lovely spot to have physical activities as you can play with your dog.
Where Can You Adopt an ESA in Wyoming?
Black Dog Animal Rescue (Cheyenne, WY)
Black dog rescue is one of the most significant animal rescues. The rescue aims to provide, promote, and fulfill the needs of companion animals. You can get your pet from here in Wyoming as an Emotional Support Animal.
Laramie Animal welfare society (Laramie, WY)
LAWS (Laramie Animal Welfare Society) is a non-profit organization devoted to helping the animals of Laramie, WY. They assist the work of the Laramie Animal Shelter and promote them to responsible pet ownership.
Paws for life animal league (Riverton, WY)
Paws for life animal league is an adoption center to provide pets with sprayed, neutered, and vaccinated pets with security and safety.
Only Fast ESA Letter offers 100% Money-Back Guarantee
If not qualified, we offer a 100% Money-Back Guarantee. No Appointments are Required.
Why Choose Fast ESA Letter
Fast ESA Letter has made it easier for you! Fast ESA is serving with its online legal ESA Letter services to individuals experiencing anxiety, stress, or any mental illness. We have a solution for you. Let your fingers on your PC do the talking and rest leave everything on us! With the colossal clientele, Fast ESA believes in providing legitimate solutions for all the issues concerning your mental health. So don't rush to the public counters and avail the online services.
The Best Dog Breeds for Emotional Support Animal
Pug
Pugs are such cute dogs to be kept in apartments or small homes as they are small. One can spot pugs from far because of their wrinkly short muscled face and curly tail. They are adorable pets for your home with children as they adjust their emotions easily with them.
Poodle
These dogs are well known for their style and elegance. They are intelligent, highly obedient and easy to train. Because of the perfect mixture of style and smartness you will never get disappointed in challenging situations. Poodle comes with the loyal nature.
Labrador Retriever
These dogs are very loyal towards their owners and obey every order of their owners at any cost. Labs like to go out for a walk and are an active breed. Along with this they are too smart to sense their owners emotions.
Beagle
These breeds of dog are cute dumb dogs. They have mild energy levels. If you do not like loud barks this one is for you as they are quiet and loveable in nature.
Best Cat Breeds for Emotional Support Animal
Bengal Cats
These cats come up with the athletic nature like they enjoy running, jumping and playing inside the house. These cats are domestic cats as they are sweet and loving in nature.
Siamese
These cats behave like humans. This beauty loves to have long conversations with humans. These beauties are born up as American cats.
Birman
This cat is beautiful and playful as she likes to be okay with children and other pets. These cats are not so adaptable to visitors because of their busy nature. They usually appear in black and white color.
Somali
These cats like playing game, solving riddles, and interacting with things. They admire their relationships and are adorable as a pet. They are fun-loving cats and come in different color combinations.
Frequently Asked Question
What is an Emotional Support Animal?
An animal that provides therapeutic benefits to a person suffering from emotional or mental illness is called an emotional support animal (ESA). Wyoming State laws allow emotional support animals to stay even in no-pet apartments, schools, or college dorms without paying any extra charges.
What are the qualifying conditions for an Emotional Support Animal in Wyoming?
Several conditions are approved under the DSM-V. They involve but are not limited to:
Anxiety
Depression
Panic Disorders
Bipolar Disorder
Attention Deficit Disorder
Post Trauma Stress Disorder
Cognitive Disorder
Phobias and fears
Learning Disorders
How do I talk to my landlord about an emotional support animal?
If you have a valid ESA letter, you can show it to your landlord and provide him/her with your health condition and the need for your pet for your therapy so that you will be able to live with your emotional support pet by your side.
What is the Fair Housing Act for emotional support animals?
The Federal Fair Housing Act protects the equal accommodation opportunities of those who need emotional support animals for treatment. As per this act, landlords cannot restrict your emotional support animal or impose added charges based on breed, size, or weight.
What documentation is necessary to establish my pet is an emotional support animal?
You need only a valid ESA letter to establish your pet as an emotional support animal.
If I pay my fee, will I definitely get an ESA letter?
Even if you pay your fee, getting an ESA letter is not a surety until you do not have any qualifying mental health condition. But if you have PTSD, anxiety, or depression, you can get an ESA letter without any hassle. With Fast ESA Letter, if you fail to qualify for one of the mental health conditions, you will get your total refund instead of an ESA letter.
Does the emotional support animal center guarantee the airline will accept my ESA letter?
No. An ESA letter does not guarantee to get your emotional support animal with you while flying. On January 11, 2021, the U.S. The Department of Transportation passed the regulations allowing airlines to treat emotional support animals as ordinary pets. It depends upon the airlines to decide whether they allow your ESA into the cockpit with you or your ESA has to travel into the cargo. But there are still some airlines that will enable ESA. To learn more about airlines that allow emotional support animals, you can read our blog post named Airlines that Allow Flying with an Emotional Support Dog 2022.
Do I need to have a vaccination certificate for my pet?
Yes. Your pet should be vaccinated, and you should have the proper vaccination documents.
Hannah Barely
★★★★★
The website was very easy to use and follow, and questions were on point asking specifically about what you go through mental health-wise on a day-to-day basis. Wonderful site. They were fast and friendly. Would use again.
Cheyenne, WY
Bobby Schaefer
★★★★★
Customer service was very friendly and got back to me pretty quickly. Would recommend getting an ESA letter from this website. They helped me with quick and to-the-point service!
Gillette, WY
Shanta Cuomo
★★★★★
I researched a few companies before I decided on Fast ESA Letter, and I'm really glad that I chose them. The process was super -fast and easy!
Rock Springs. WY
Areas we Cover in Wyoming