Get Your Legit Emotional Support Animal Letter in Utah
Get endorsed by the Local health professionals in Utah.
How to Get an ESA Letter in Utah Online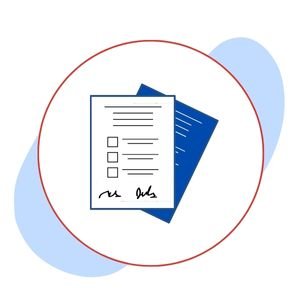 Get started with the process by applying now and fill your information on an online evaluation form. Add the precise information, medical issues, and dog's related questions in the application.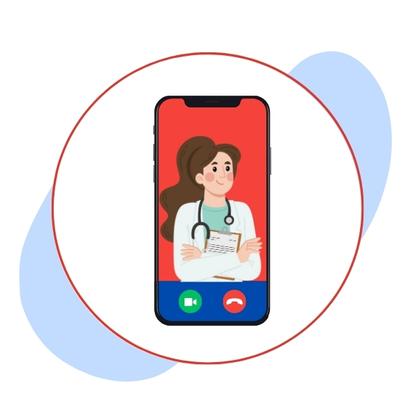 Submit the form online, and soon your information will be evaluated by our licensed mental health physicians. Based on your submitted details, you will get your approval for an ESA letter soon.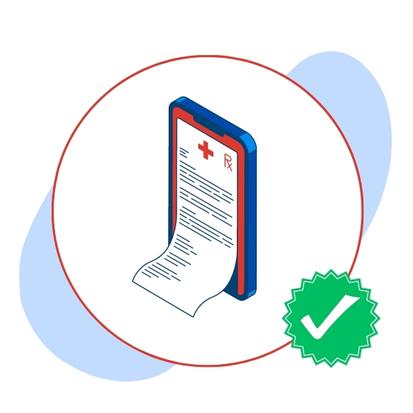 Once you get approved, you will receive your ESA letter by email. You can save or download the letter as proof while living on a rental property.
Only Fast ESA Letter offers 100% Money-Back Guarantee
If not qualified, we offer a 100% Money-Back Guarantee. No Appointments are Required.
Elements of Utah Legitimate ESA Letter
While writing an ESA certification, a licensed mental health professional must consider these few points:
Recommendation on official letterhead is a must, so the doctor should use their letterhead while writing an ESA letter.
The recommendation must not contain the name of the online company but the doctor's clinic.
The doctor must provide their name and signature on the ESA certificate they are providing.
The letterhead is required to consist of the date on which it was issued.
The license number of the doctor and the date on which it was published. Also, the state of practice is required.
The letter must specify the pet that will be certified.
Emotional Support Animal in Utah
Utah State has recognized the importance of emotional support animals (ESA) for people suffering from disabilities such as mental or emotional.
In Utah, an Emotional Support Animal is an assistance animal that can help a person improve mental illnesses and disabilities. An ESA is not a service animal and is not required any specialized training to assist its owner. ESA can provide comfort to their handlers.
Who Can Write an Emotional Support Animal Letter Utah?
Any local and licensed mental healthcare professional (LMHP) can sign an ESA letter in Utah. The person can be one of the following professionals who have the authority to issue an ESA letter:
A licensed clinical social worker
A Licensed Mental Health Professional
A psychologist
A psychiatrist
A nurse
A licensed counselor
Benefits Of Having an ESA Letter Online in Utah
Live in no-pet housing
No more pet charges
24/7 Online ESA Letter Support
A hassle-free downloadable copy of an ESA Letter.
Utah Emotional Support Animal Laws
The state government of Utah has taken the initiative to provide equal rights in terms of housing, employment, or travelling to the ESA and its owners. The state has passed specific laws so that these people can feel. Safe while looking for housing purposes. These laws are:
According to the Utah Fair Housing Amendment Law, emotional support animals and its owner remains protected from discrimination against their disabilities. If a landowner follows a 'No Pet' policy, landlords must permit emotional support animals on their properties and make reasonable accommodations.
If you have a valid ESA letter in the State of Utah, the landlord or housing provider:
Must allow emotional support animals, even if there is a general "no-pets" policy.
Cannot charge pet deposits or pet fees in connection with the ESA.
Cannot place limitations on the size, weight, and breed of the emotional support animal.
Students living in college dorm rooms benefit from the federal Fair Housing Act. This law states that the colleges in Utah must provide accommodations for students with mental disorders who have emotional support animals.
Considering your disability, an employer may allow you to bring an emotional support animal. Emotional support animals are not protected under the Americans With Disabilities Act as service animals. Hence, an employer is not legally allowed to allow your ESA with you, but if they see that your performance can improve with an ESA's help, they may let you.
Exception to Rules In Utah
Under Utah Fair Housing Act R608-1-17, a landlord or rental provider can deny emotional support animals if the animal possesses a direct threat to the health or safety of others. If an Emotional support animal becomes out of control or does not try to control their pet, the animal will no longer remain an ESA.
Punishment for Misrepresenting an Assistance Animal
If a person tries to misrepresent an Emotional Support Animal in Utah, they must suffer a Class B misdemeanor. People who try to fake any assistance animal can get up to six months in prison or a fine of up to $1,000.
Strict action will be taken against those trying to misrepresent their companion animal or emotional support animal as a service dog to bring it into stores, restaurants, and other public places that are not pet-friendly.
State has identified the need for Emotional Support Animals, so the state has passed several pet-friendly locations where the ESA owner can take the ESA and change the mood. Along with the hotels, restaurants, and parks, Utah has allowed the ESA on the beaches too.
Places Where You Can Adopt an ESA in Utah
Utah Animal Adoption Center (Sandy, UT)
Humane Society of Utah (Murray, UT)
Best Friends Animal Society (Salt Lake City, UT)
Places to visit in Utah with an ESA
Sand Hollow State Park (Hurricane, UT)
Millcreek Canyon (Salt Lake City, UT)
Moab BARKery (Moab, UT)
Places to eat in Utah with an ESA
The Blu Pig (Moab, UT)
Rib & Chop House (St. George, UT)
Wasatch Brew Pub (Salt Lake City, UT)
We offer our Customers a 100% Money-back Guarantee
If not qualified, we offer a 100% Money-Back Guarantee. No Appointments are Required.
Why Choose Fast ESA Letter
Fast ESA Letter has made it easier for you! Fast ESA is serving with its online legal ESA Letter services to individuals experiencing anxiety, stress, or any mental illness. We have a solution for you. Let your fingers on your PC do the talking and rest leave everything on us! With the colossal clientele, Fast ESA believes in providing legitimate solutions for all the issues concerning your mental health. So don't rush to the public counters and avail the online services.
Best Dog Breeds for Emotional Support Animal
These dogs are wonderful companions and are a joy to have around. The coat is available in a variety of hues and patterns. The most common pattern on these dogs is the "harlequin" design, which combines a patchwork of black and white.
German shepherds are well known for their friendly nature and intelligence. They can prosper with humans in public places with some training.
Power, speed, and endurance are all combined in the Husky dog breed. They have a medium-length double coat rather than a flat-lying outer coat. They frequently have a sharp, friendly, curious, and sometimes even mischievous look.
The medium-sized, well-built Golden Retriever is known for its glossy, glistening golden coat, which gives the breed its name. A distinguishing feature of the breed is its large head with short ears, intelligent eyes, and a straight mouth.
Best Cat Breeds for Emotional Support Animal
These cats are well known for their distinctive ears and wedge shape face. They are of joyful nature and love to socialize with other cats. The plus point of these cats are they are easy to carry out when going for a vacation.
These cats are completely hairless. They are quite slim. These cats are warm in nature. They like to play indoor games with their owners. Sphynx is an energetic cat and likes to have the attention of humans.
These cats usually have an owl like appearance. This cat breed is recognized for being somewhat loud, being gentle, and getting along with everyone.
The Russian Blue cat has silvery to dark gray fur and eyes that are vivid green. These cats are a favorite among cat owners who appreciate their peaceful, submissive, and tranquil demeanor. They are suitable for families and are capable of being playful.
Frequently Asked Question
What is an Emotional Support Animal?
An animal that provides therapeutic benefits to a person suffering from emotional or mental illness is called an emotional support animal (ESA). Utah state laws allow emotional support animals to stay even in no-pet apartments, schools, or college dorms without paying any extra charges.
What are the qualifying conditions for an Emotional Support Animal in Utah?
Several conditions are recognized under the Diagnostic and Statistical Manual. They include but are not limited to:
Anxiety
Depression
Panic Disorders
Bipolar Disorder
Attention Deficit Disorder
Post Trauma Stress Disorder
Cognitive Disorder
Phobias and fears
Learning Disorders
Do landlords have to allow emotional support animals in Utah?
Yes. The landlords have to allow the emotional support animals if the tenants have ESA letters in Utah.
Are There Special Rules I Need to Know About Emotional Support Animals?
There are some rules for both landlords and ESA owners.
Firstly, for the landlords:
They have to accept the ESA if the tenant has an ESA letter.
They do not have any right to ask their renters for mental health conditions.
They can not expel their tenants based on their health conditions.
They can not deny ESA based on breed, weight, or type.
For ESA owner:
The pet should be calm and homely.
The ESA should be any domestic pet.
If your pet causes any damage or harms people, the landlord can charge you the repair costs and expel you with a 10-day notice.
If someone is allergic to your ESA, the landlord can deny your pet.
The landlord or the ESA owner has to follow the rules.
Everything with Fast ESA Letter was hassle-free! The detail information of the therapist likes his name and license number was mentioned in the letter that itself make it authentic. I forwarded it to my airlines, and they accepted it without any questions.
(Salt Lake City, UT)
I received my ESA letter within 24 hours as promised. There was an issue with my property manager being able to contact the Dr for verification (The Dr was out of town) and I received superior customer support in helping the two people connect and quickly got the situation handled. I would highly recommend to anyone needing an ESA letter.
(Layton, UT)
Great service. Quick response time, credible. All emails and questions are responded to in a timely manner — they are very accommodating. Thank you for your help.
(St. George, UT)