Get Your Legit Emotional Support Animal Letter in Puerto Rico
Get endorsed by the Local health professionals In Puerto Rico.
How to Get an ESA Letter in Puerto Rico Online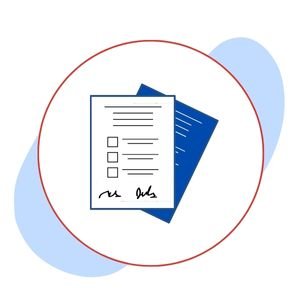 Create an account and schedule an appointment with a professional using our online form.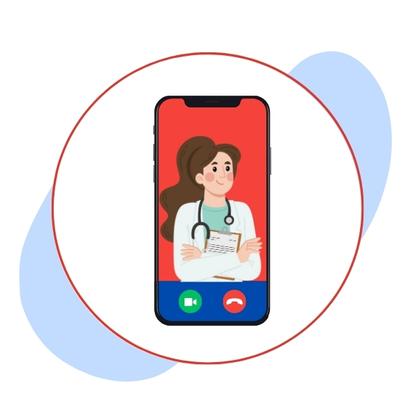 Join the video/audio call with the doctor and address your medical needs.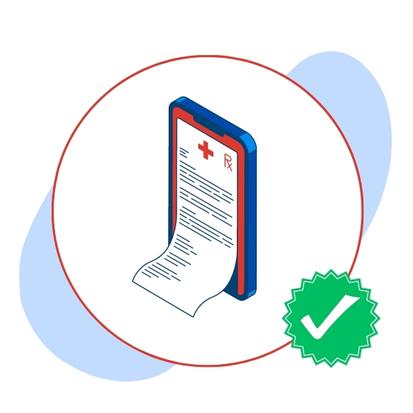 Get approved and receive your ESA Letter signed by our professional in your email.
Only Fast ESA Letter offers 100% Money-Back Guarantee
If not qualified, we offer a 100% Money-Back Guarantee. No Appointments are Required.
What Should Your Puerto Rico ESA Letter Include?
A legitimate letter for an emotional support animal must state that the owner is using the animal's therapeutic benefits to treat his/her mental health disability. The following are some elements for an ESA Letter:
Must be written on state-licensed mental health professional's letterhead.
Therapist's name and signature.
Date of issuance.
Therapist's license number.
Date of the license, and state where it's issued.
The need for an ESA for treating the individual's mental health.
Details of the pet may be included.
Emotional Support Animal in Puerto Rico
Emotional support animals are the best way to treat those suffering from mental health conditions such as social phobias or other disorders. They can also help people control their heartbeat fluctuations caused by PTSD and anxiety disorders. But, it can be challenging to get the benefits of ESA for those who stay in rental apartments where the landlords have no-pet policies. Or sometimes, the landlords impose additional charges to have a pet.
In this case, an ESA letter is written and signed by a licensed mental healthcare professional (LMHP) on their letterhead. But, how to find a local LMHP who can evaluate your health condition and sign you an Online ESA letter for housing? Team Fast ESA Letter has the answer to this question. We offer a quick and straightforward three-step process that provides you with an ESA letter on the same day. So you will be able to stay with your ESA wherever you live.
Who Can Write an ESA Letter in Puerto Rico?
According to the Puerto Rico emotional support animal letter laws, only a licensed medical healthcare professional (LMHP) can sign and issue a legitimate ESA letter. Here is a list of a few specialists that have the authority to sign an emotional support animal letter in Puerto Rico:
A Physicians
A Psychiatrist
A licensed nurses', practitioner
A licensed marriage and family therapist (LMFT)
A Psychologist
A licensed clinical social worker (LCSW)
Benefits Of Having an ESA Letter in Puerto Rico
Live in no-pet housing
No more pet charges
24/7 Online ESA Letter Support
A hassle-free downloadable copy of an ESA Letter.
Puerto Rico Emotional Support Animal Laws
The state has passed certain laws in order to provide the equal rights to the people with mental health disabilities. Take a look on these laws:
The Fair Housing Act prohibits discrimination done by the housing providers such as landlords and people dealing with housing facilities. This act provides the equal rights and opportunities of getting fair accommodation to a person with a mental disability like anxiety, depression or ADHD etc who needs an emotional support animal. Landlords cannot restrict your emotional support animal or impose any extra charges based on the breed, size, or weight.
Puerto Rico Employment Laws
You're not allowed to bring your emotional support animal to the office as per the Americans With Disabilities Act. However, if the employer finds that your performance can be improved with the help of an ESA, they may allow you to bring your ESA with you. You have to make sure your ESA is properly trained and does not create trouble for other people working in a company as it may result in termination of your employment letter.
Puerto Rico Campus Housing Law
The Fair Housing Act applies to campus housing also, which allows people with disabilities to live with emotional support animals there but keep in mind that your emotional support animal is not allowed to enter the lecture halls with you.
Exception to Rules In Puerto Rico
Even the Federal Fair Housing Act in Puerto Rico protects your rights to have your emotional support animal by your side, wherever you stay. However, some rules can exclude your pet from the Fair Housing Act, such as:
If your ESA causes any damage to the landlord's property, the landlord has the right to evict you after a 10-day notice.
Your landlord has the right to kick you out if your emotional support animal shows aggressive behavior toward others.
Your landlord can deny your ESA if it causes some allergic reactions to others.
Facts You Need to Know Before Receiving Your ESA
According to the emotional support animal laws in Puerto Rico, you can choose any domestic pet as an emotional support animal. It can be any pet such as cats, dogs, miniature horses, and even some harmless reptiles and birds as well.
The sole purpose of an emotional support animal is to provide comfort and emotional support to people with mental health issues, such as depression and anxiety. They can not assist their owners in challenging situations like service dogs.
Don't get scammed by Fraud ESA providers. Anyone asking you to get registered or certified your pet with the state government is a big con. Only a licensed mental health professional can write and issue a legal ESA letter.
Dog Friendly Puerto Rico?
Like humans, animals also love to spend time outside the room or at home. That is why ESA owners should take their furry friends outside to play or spend time with them. In this way, the pet owner can also socialize with others.
As a matter of course, the state government of Puerto Rico has provided many pet-friendly places where you can enjoy spending time with your pet as well as socialize with people.
Places Where You Can Adopt an ESA in Puerto Rico
Animal Rescue (Villalba, PR)
Save A Sato Non-Profit Organization (San Juan, PR)
Humane Society of Puerto Rico (Guaynabo, PR)
Places to visit in Puerto Rico with an ESA
Dorado Beach, a Ritz-Carlton Reserve (Dorado, PR)
Aguadilla Airbnb Rentals (Aguadilla, PR)
Sheraton Puerto Rico Hotel & Casino (San Juan, PR)
Places to eat in Puerto Rico with an ESA
La Loma Del Vecino (Guaynabo, PR)
The Place (San Juan, PR)
Desecheo (Aguadilla, PR)
We offer our Customers a 100% Money-back Guarantee
If not qualified, we offer a 100% Money-Back Guarantee. No Appointments are Required.
Why Choose Fast ESA Letter
Fast ESA Letter has made it easier for you! Fast ESA is serving with its online legal ESA Letter services to individuals experiencing anxiety, stress, or any mental illness. We have a solution for you. Let your fingers on your PC do the talking and rest leave everything on us! With the colossal clientele, Fast ESA believes in providing legitimate solutions for all the issues concerning your mental health. So don't rush to the public counters and avail the online services.
The Best Dog Breeds for Emotional Support Animal
American Labrador
The most popular breed of dog in America is the adorable, sweet-faced Labrador Retriever. For a family searching for a medium-to-large dog, labs make sociable, outgoing, and affectionate companions with plenty of love to go around.
French Bulldog
One of the most well-known little dog breeds in the world. The lively, observant, versatile, and utterly appealing Frenchie with deep wrinkles wrapped over it.
Great Dane
These dogs are a great companion of joy to live with. The coat comes in different color and pattern. The best pattern that is usually seen in these dogs is a combination of black and white patchwork pattern known as 'harlequin'
Beagles
Beagles are happy, loveable, compassionate dogs. The Beagles s fortune is in his adorable face with its big brown eyes set up by long nose. These are curious, energetic dogs who require plenty of playtime.
Best Cat Breeds for Emotional Support Animal
Calico
One of the famous cat breeds in Puerto Rico is Calico. Calico cats are known as a state cat because of their white, black and orange color.
Siamese
These cats are also very famous in Puerto Rico. They are sweet and quite cats who do not trouble you. She demands your attention and will also be loved by your family members.
Tabby cat
A tabby is a domestic cat with distinctive M- shaped markings on his forehead. She looks super cute in a white and gray combination covered with long hair. Likes to get the attention of the owners.
Birman
These cats are super cute who loves to cuddle all the time. Basically this beauty is a lap cat and is very gentle and friendly in nature. She's always playful with children
Frequently Asked Question
What I need to know About the Licensed Mental Health Professional in Puerto Rico?
Here are the following points that you should need before you get an ESA letter in Puerto Rico:
The professional should be local.
The LMHP should be authorized to issue an ESA letter.
If you have a query like who is authorized to assign ESA letters in Puerto Rico, here is the answer:
A Physicians
A Psychiatrist
A licensed nurses', practitioner
A licensed marriage and family therapist (LMFT)
A Psychologist
A licensed clinical social worker (LCSW)
How many other Types of Emotional Support Animals instead of dogs and cats?
Instead of dogs and cats, other pets such as miniature horses, lizards, harmless snakes, tortoises, and other domestic reptiles, birds, or any other domestic pet that provides care and comfort to the owner, can be assigned as an emotional support animal.
How long does it take to get an ESA letter approved?
With the help of Fast ESA Letter, you can get your ESA letter within 24 hours.
May I bring a service animal or an emotional support animal with me on the plane?
You can bring a service dog on the plane but when it comes to an emotional support animal, then it totally depends on the airlines. On January 11, 2021, the U.S. The Department of Transportation passed the regulations allowing airlines to treat emotional support animals as ordinary pets. It totally depends upon the airlines to decide whether they allow your ESA into the cockpit with you or your ESA has to travel into the cargo. But there are still some airlines that allow ESA. To learn more about airlines that allow emotional support animals, you can read our blog post named Airlines that Allow Flying with an Emotional Support Dog 2022.
Is an emotional support animal or therapy dog a service animal?
No. an emotional support animal or therapy dog is not considered a service dog. The service dog is specially trained to assist people with disabilities. On the other hand, emotional support animals have the sole purpose of providing emotional support and care to their owner. They don't need any specific training to do so. That is why they can not be considered service dogs.
Can emotional support animals be any breed of dog?
If you have other than the following breeds of dogs, you can assign an emotional support animal:
Staffordshire bull terrier
American Staffordshire terrier
American Pit Bull terrier
And hybrids
What does an emotional support animal or ESA letter Puerto Rico template look like?
A valid ESA prescription letter should have the below-mentioned information:
A patient's name and written verification of a doctor that states the patient has a specific mental or emotional disability and needs an ESA for therapy.
Information of Pet
Name of the licensed mental health professional (LMHP).
Signature of LMHP.
Practice name
The contact number of LMHP.
LMHP's medical license number
Issued date of medical license
Issue and expiration date Of ESA Letter.
Name of the state where the physician is licensed.
How to make your dog an emotional support dog in Puerto Rico?
Assigning your dog as ESA from the Fast ESA Letter is straightforward and quick. You will need to fill in a 5-minutes questionnaire that will contain the following information, including:
Your name
Contact information
Question regarding your health condition to understand better whether you need ESA or not
Question regarding your pet
After providing all the information, you will need to submit your application and pay a letter fee. Now, one of our doctors will evaluate your application as per the government's guidelines to determine whether you have a qualifying health condition for an ESA or not. If you qualify, you will get your ESA letter on the same day via email.
Do I need ESA registration for an emotional support animal to stay at a Puerto Rico rental apartment? And if yes, then how to find Puerto Rico emotional support animal registration or ESA letter near me?
No. You don't need to register your ESA letter if you have an ESA letter. To get an ESA letter, you will need to follow the below-mentioned steps of Fast ESA letter:
Fill in the simple questionnaire
Get evaluated by a local licensed doctor
Receive your ESA letter via email; on the same day.
Markab
★★★★★
The Fast ESA letter is really doing a great job. You should definitely try and get your ESA letter from them. The staff of Fast ESA is very courteous and professional. Waiting time is very less as they have provided me with an ESA letter within 24 hours.
Antonio
★★★★★
I'm very happy with the care I received from the doctors or the licensed mental health professional of the Fast ESA letter team. The process is really fast and quick. Patients are treated with kindliness and love St the same time. Fast ESA letter is doing a great job!
Kia Dense
★★★★★
I really got worried when I found out that I'm suffering from a serious disability. Once my friend told me about the Fast ESA letter I immediately contacted them and speak about my disability. They're truly fantastic and caring for their patients. The way they handled me is amazing. 5 stars to the Fast ESA letter.
Areas We Cover in Puerto Rico