Get Your Legit Emotional Support Animal Letter in Oregon
Get endorsed by the Local health professionals.
How to Get an ESA Letter in Oregon Online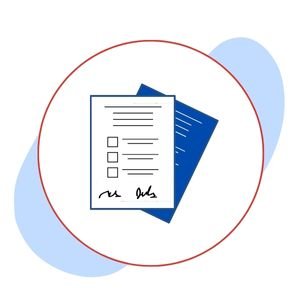 To get started with the process, you need to apply online and fill in your information on an online evaluation form. After completing your form, you need to submit it online.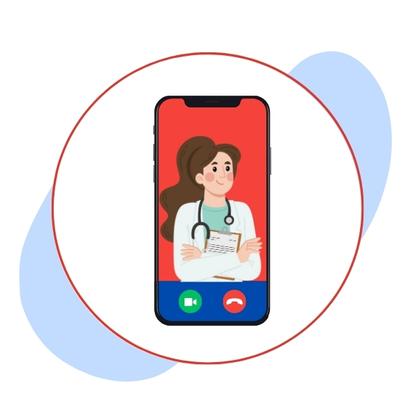 Once you submit your form, our licensed medical health practitioners will evaluate all your details online. After this process, if you get approved, you will get your letter.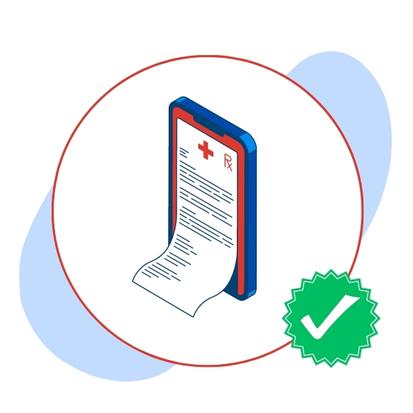 After your details get evaluated, our practitioners will send you approval by email. You can save or download the letter to show as proof to your landlord.
Only Fast ESA Letter offers 100% Money-Back Guarantee
If not qualified, we offer a 100% Money-Back Guarantee. No Appointments are Required.
Elements of Oregon Legitimate ESA Letter
Here are some points that practitioners must take care of while writing a valid Emotional Support Animal letter as follows:
The professional should write it on their letterhead
It must not include the name of an online company.
It must contain the name and signature of the therapist.
It must consist of the date of issuance.
It should include the license number of the physician.
The letterhead must have the date on which the license was issued and the state.
It must describe why the individual needs an emotional support animal.
The letter must have the details of the pet.
Emotional Support Animal in Oregon
In Oregon, Emotional Support Animals are assisting people with mental health problems such as depression, stress, traumas, or anxiety. With the increase in the population, there's a rise in mental health issues.
Owning an Emotional Support Animal in Oregon can help any individual get out of their psychiatric health issues. An ESA and its owners are protected under the Fair Housing Act which provides them with certain rights.
Who Can Write an ESA Letter in Oregon?
A state-authorized Mental Health Professional must recommend an ESA Letter. This includes the following Medical Professionals.
A Primary Care Physician.
A Licensed Therapist.
Any Licensed Mental Health Professional.
A Licensed General Physician.
Benefits Of Having an ESA Letter in Oregon
Live in no-pet housing
No more pet charges
24/7 Online ESA Letter Support
A hassle-free downloadable copy of an ESA Letter.
Oregon Emotional Support Animal Laws
Oregon has identified the vital role of Emotional Support Animals in promoting health and wellness and has passed specific laws along with federal regulations for the protection of Emotional Support Animals.
No matter which rental apartment you live in, your ESA can come with you to any of your rental housing.
The Fair Housing Act (FHA) provides equal opportunity and prevents discrimination against those requiring an ESA, even in 'no pet' housing!
According to this law, a landlord cannot charge additional fees for your ESA. You may ask for some specific occurrences that allow the landlord to deny you reasonable accommodation.
In case your landlord requires verification of the documentation provided by our professional, we will help you with it as well.
Exceptions to the Rules in Oregon
The FHA keeps you protected under some circumstances, and there is also some exception to rules that can exclude your pet from certain rights. Make sure that:
Your ESA does not cause any harm or damage to your property.
Your ESA provides aggressive behavior to others; under these circumstances, your landlord can expel you.
If you have multiple ESA then, the housing provider must consider each request for an assistance animal on a case-by-case basis, just like any other reasonable accommodation request.
Where can I take my Emotional Support Animal in Oregon?
Medical professionals have identified the crucial role of an Emotional Support Animal, and the states are taking some vital steps in promoting mental health. By taking care of the ESA requirements, the state legislature has approved several dog-friendly locations. This includes:
Tin Shed Garden Café:
Tin Shed Garden Café is situated in Portland, OR, that serves up various delicious fare. Pets like dogs can come across the outdoor tables. You can visit the Café every day with your furry friend.
Oaks Bottom Public House:
Oaks Bottom Public House offers excellent pub grub and a wide variety of beers in a casual, dog-friendly setting. You can pick a variety of food options such as wings, cheese, or more. Dogs are welcome at the front tables during the summer months.
Laurelwood Brewing Company
Laurelwood Brewing Company welcomes dogs at the back outdoor tables of this friendly, reasonably-priced brewery. They offer dog bowls for water for your pet dog.
Dutch Bros Coffee
Dutch Bros Coffee is a coffee shop that serves up a variety of delicious brews. You can choose options that include mochas, lattes, breves, Americano, cold brews, and coffee freezes. Fido is welcome to join you at one of its three pet-friendly outdoor tables.
Where Can You Adopt an ESA in Oregon?
Oregon Humane Society
OHS is the largest humane society in the Northwest that adopts more animals than any other facility shelter on the West Coast. A pet can stay for adoption for as long as needed to find a loving home.
Senior Dog Rescue of Oregon
SDRO is a charitable organization that aims to rescue and re-home dogs aged six and up. Older dogs left at shelters whose owners died or whose families came apart.
Puplandia Dog Rescue
It is a nonprofit organized and operated to facilitate the rescue, rehabilitation, and re-homing of dogs. They form partnerships with other local rescues, shelters, veterinarians, and businesses.
Only Fast ESA Letter offers 100% Money-Back Guarantee
If not qualified, we offer a 100% Money-Back Guarantee. No Appointments are Required.
Why Choose Fast ESA Letter
Fast ESA Letter has made it easier for you! Fast ESA is serving with its online legal ESA Letter services to individuals experiencing anxiety, stress, or any mental illness? We have a solution for you. Let your fingers on your PC do the talking and rest leave everything on us! With the colossal clientele, Fast ESA believes in providing legitimate solutions for all the issues concerning your mental health. So don't rush to the public counters and avail the online services.
The Best Dog Breeds for Emotional Support Animal
American Labrador
The most popular breed of dog in America is the adorable, sweet-faced Labrador Retriever. For a family searching for a medium-to-large dog, labs make sociable, outgoing, and affectionate companions with plenty of love to go around.
French Bulldog
One of the most well-known little dog breeds in the world. The lively, observant, versatile, and utterly appealing Frenchie with deep wrinkles wrapped over it.
Great Dane
These dogs are a great companion of joy to live with. The coat comes in different color and pattern. The best pattern that is usually seen in these dogs is a combination of black and white patchwork pattern known as 'harlequin'
Beagles
Beagles are happy, loveable, compassionate dogs. The Beagles s fortune is in his adorable face with its big brown eyes set up by long nose. These are curious, energetic dogs who require plenty of playtime.
Best Cat Breeds for Emotional Support Animal
Calico
One of the famous cat breeds in Oregon is Calico. Calico cats are known as a state cat because of their white, black and orange color.
Siamese
These cats are also very famous in Oregon. They are sweet and quite cats who do not trouble you. She demands your attention and will also be loved by your family members.
Tabby cat
A tabby is a domestic cat with distinctive M- shaped markings on his forehead. She looks super cute in a white and gray combination covered with long hair. Likes to get the attention of the owners.
Birman
These cats are super cute who loves to cuddle all the time. Basically this beauty is a lap cat and is very gentle and friendly in nature. She's always playful with children
Frequently Asked Question
How do I get an ESA letter in Oregon?
To get an ESA letter in Oregon, you will need to follow the below-mentioned steps:
Provide your information, including your name, contact information, and date of birth.
Fill in the details of your pet if you have one.
Answer the questionnaire where you explain detailed information about your health condition.
And last, choose your ESA letter package, pay the fee, and submit the application.
Our team of licensed mental healthcare professionals will review your application. If you qualify, you will get your ESA letter via email on the same day.
Who Can Write an ESA Letter in Oregon?
Any licensed mental healthcare professional (LMHP), including licensed clinical social workers, psychologists, psychiatrists, nurses, and licensed counselors, has the authority to write and issue an ESA letter. But the letter should be written on the letterhead of a professional.
Where Can You Go With an ESA in Oregon?
There are many places where you can go with your ESA in Oregon. Some of them are:
Laurelwood Brewing Company
Rogue Ales Public House
Country Cat Dinnerhouse & Bar
Mother's Bistro & Bar
Nelscott Café
Warren House Pub
10 Barrel
Seaside Brewing Company
Rogue Pier 39 Public House
The Barn at Hickory Station
Can I board flights with my ESA?
At this time, ESA are not protected by any Travel laws. That is why it depends upon the airlines to allow your ESA with you in the fuselage (Cabin) or the cargo. But if your pet is small enough to fit under the seat, the airlines might allow it, but they can also charge you a pet fee as well.
Where Can You Adopt an ESA in Oregon?
Here are some of the following adoption centers in Oregon where you can adopt your furry friend:
Multnomah County Animal Services Adoption Center
BrightSide Animal Center (formerly Humane Society of Redmond)
Saving Grace Pet Adoption Center
Oregon Dog Rescue
Oregon Humane Society
Multnomah County Animal Services
Heartland Humane Shelter & Care
Can landlords deny emotional support animals in Oregon?
No. Your landlord can not deny an emotional support animal in Oregon if you have a valid ESA letter signed by LMHP.
How do I get my dog certified as an emotional support in Oregon?
Follow our straightforward process. From applying and submitting to getting evaluated and receiving ESA letters via email, the whole process can take up to 24 hours. You will need to fill in your information and provide all answers to our 5-minutes questionnaire regarding your pet's details and health condition. Your responses will help our doctors to determine whether you need an ESA for emotional support and therapy or not. If you qualify, you will get your ESA letter via email.
Does Oregon recognize emotional support animals?
Yes. The state government of Oregon recognizes and protects emotional support animals with the help of a valid ESA letter.
Mike Sharp
★★★★★
I suffer from depression and anxiety (diagnosed), but I no longer take medication. I try to power through bad days and push through the anxiety without taking anything. My dog has been more therapeutic and has helped more than any medications have. Thanks to all personnel at Fast ESA Letter. God bless you all for what you are doing to help us always to be close to our truthful friends, our pets.
Portland, OR
Jack Deslaurier
★★★★★
I have a horse since I was 15, and I had a great attachment with blaze. After my grandfather died I was in a great shock and the only thing left behind was blaze who used to be my grandfather's best friend, so I decided to register him as my ESA and Fast ESA letter services made that easy for me by providing me the ESA Letter. Thanks to these guys… Good job. Keep it up.
Eugene, OR
Inge Kip
★★★★★
Awesome Experience! Legit Service! Highly Recommended!
Medford, OR