Get Your Legit Emotional Support Animal Letter in New Jersey
Get endorsed by the Local health professionals.
How to Get an ESA Letter in New Jersey Online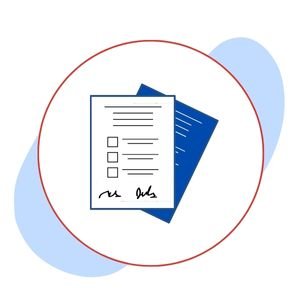 Create an account and schedule an appointment with a professional using our online form.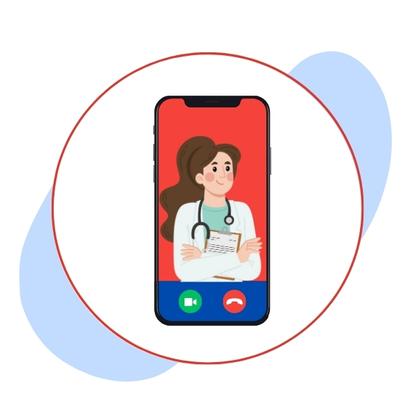 Join the video/audio call with the doctor and address your medical needs.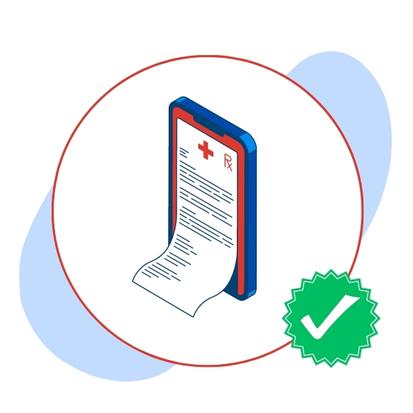 Get approved and receive your ESA Letter signed by our professional in your email.
Only Fast ESA Letter offers 100% Money-Back Guarantee
If not qualified, we offer a 100% Money-Back Guarantee. No Appointments are Required.
What Should Your New Jersey ESA Letter Include?
According to the emotional support animal laws in New Jersey, a legitimate ESA letter should be written on the letterhead of a state-licensed therapist or LMHP. And it must include the following elements:
Name and signature of the professional.
The license number of the Therapist.
Date of the license, and state where it's issued.
The need for an ESA for treating the individual's mental health.
Details of the pet, including breed, size, and type
Date of issuance and expiration.
Emotional Support Animal in New Jersey
An emotional support animal is not only a pet. It can be the best companion for those suffering from depression, anxiety, and other mental health conditions who need support and care to get better. Assign your pet as an emotional support animal to stay secure with legal protection under federal and NJ ESA laws.
When it comes to mental health issues and treatments, an emotional support animal can be a pet and a companion who can treat its owner with unconditional love and care. And an ESA letter written and signed by a local and licensed mental healthcare professional (LMHP) can help him/her stay with the pet no matter where the person lives.
By keeping this mindset, the team of Fast ESA Letter provides you with a quick and easy process. With this three-step process, you can obtain an emotional support animal letter so that you don't face any trouble or hassle.
Who Can Write an ESA Letter New Jersey?
Only a licensed medical healthcare professional (LMHP) can sign and issue a legitimate ESA letter. Here is a list of a few specialists that have the authority to sign an emotional support animal letter:
A Physicians
A Psychiatrist
A licensed nurses', practitioner
A licensed marriage and family therapist
A Psychologist
A licensed clinical social Worker (LCSW)
Benefits Of Having an ESA Letter Online in New Jersey
Live in no-pet housing
No more pet charges
24/7 Online ESA Letter Support
A hassle-free downloadable copy of an ESA Letter.
New Jersey Emotional Support Animal Laws
Emotional Support Animals are animals that are becoming an essential part of human life. Realizing that, the New Jersey State has passed certain laws and regulations which protect the rights of ESA owners in terms of accommodation and other purposes. These laws are;
New Jersey ESA Housing Laws
Housing with an emotional support animal in New Jersey is covered under the Federal Fair Housing Act. This act protects the equal rights of getting fair accommodation opportunities for a person with a mental disability who needs an emotional support animal—even the accommodation with a no-pet policy. Landlords cannot restrict your emotional support animal or impose added charges based on the breed, size, or weight. However, suppose your pet is aggressive, loud, causes damage to the landlord's property, or harms someone. In that case, your landlord has the right to give you 10-days notice to vacate the house.
If you have a valid ESA letter in the State of New Jersey, the landlord or housing provider:
Must allow emotional support animals, even if there is a general "no-pets" policy.
Cannot charge pet deposits or pet fees in connection with the ESA.
Cannot place limitations on the size, weight, and breed of the emotional support animal.
The Fair Housing Act also provides accommodation facilities to the students who have a mental health disability and want to have the assistance of an emotional support animal. Under this Act, you are allowed to live with your ESA on campus by showing your ESA letter to the authority. But keep in mind that you're not allowed to take your ESA with you in other parts of the campus like academic blocks, cafeterias or libraries etc.
Emotional Support Animals are not protected under the Americans with Disabilities Act (ADA) or any other employment-related laws in New Jersey. It implies that you are not legally permitted to bring your emotional support animal to work with you. However, the employer have no legal right to permit emotional support animals (ESA) in the workplace. But, they may still let you continue using your ESA while working if your ESA is helping you with improving your work performance.
Even the Federal Fair Housing Act protects your rights to have your emotional support animal by your side, wherever you stay. However, some rules can exclude your pet from the Fair Housing Act, such as:
If your ESA causes any damage to the landlord's property, the landlord has the right to evict you after a 10-day notice.

Your landlord has the right to oust you if your emotional support animal shows aggressive behavior toward others.
Facts You Need to Know Before Receiving Your ESA

You can choose any domestic pet as an emotional support animal. It can be any pet such as cats, dogs, miniature horses, and even some harmless reptiles and birds as well.
The sole purpose of an emotional support animal is to provide comfort and emotional support to people with mental health issues, such as depression and anxiety. They can not assist their owners in challenging situations like service dogs.
Don't get scammed by Fraud ESA providers. Anyone asking you to get registered or certified your pet with the state government is a big con. Only a licensed mental health professional can write and issue a legal ESA letter.
Pet Friendly New Jersey (Don't shop. Just Adopt!!)
Places Where You Can Adopt an ESA in New Jersey
Liberty Humane Society (Jersey City, NJ)
Bergen County Animal Shelter & Adoption Center (Teterboro, NJ)
Secaucus Animal Shelter (Secaucus, NJ)
Places to visit in New Jersey with an ESA
Timber Creek Pooch Park (Blackwood, NJ)
8th Avenue Dog Beach (Asbury Park, NJ)
Laurel Acres Park (Mount Laurel, NJ)
Places to eat in New Jersey with an ESA
Wonder Bar (Asbury Park, NJ)
Harpoons on the Bay (Cape May, NJ)
Dogtooth Bar & Grill (Wildwood, NJ)
Only Fast ESA Letter offers 100% Money-Back Guarantee
If not qualified, we offer a 100% Money-Back Guarantee. No Appointments are Required.
Why Choose Fast ESA Letter
Fast ESA Letter has made it easier for you! Fast ESA is serving with its online legal ESA Letter services to individuals experiencing anxiety, stress, or any mental illness. We have a solution for you. Let your fingers on your PC do the talking and rest leave everything on us! With the colossal clientele, Fast ESA believes in providing legitimate solutions for all the issues concerning your mental health. So don't rush to the public counters and avail the online services.
The Best Dog Breeds for Emotional Support Animal
Bulldog
The Bulldog is a soft, well-muscled, low-slung bruiser. He is friendly and dignified, yet compassionate and brave. Because of their tiny noses, these dogs prefer to spend their time indoors during cooler months because they have trouble breathing in hot and muggy weather.
Golden Doodle
These dogs are fun-loving who love to play with other pets. These dogs are intelligent and alert due to which Michigan families like to have a Golden doodle as their pet
Chow Chow
The Chow Chow is a breed of unusual pleasure that is dignified, serious-minded, and aloof. Chows are large, powerful canines that can reach a shoulder height. They have a red, black, blue, cinnamon, or cream-colored coats that can be rough or smooth on chows. Chows can adapt easily.
Maltese Cross
They are a wonderful option for people who live in apartments due to their small size. They have a strong sense of loyalty towards their owner and like to go out with their owners and run in open fields.
Best Cat Breeds for Emotional Support Animal
Abyssinian Cats
The Abyssinian cat is intelligent and inquisitive. They enjoy spending time with their family, but they don't require continual attention from people. They are not careless, they enjoy playing and keep you entertained.
American Bobtail Cat
These cats still resemble their wild counterparts in terms of looks. American Bobtails are affectionate, very intelligent, and wild-looking cats. They are very social cats who form devoted bonds with their human families.
Balinese Cats
The Balinese cat is long and lean, but muscular. They are elegant and skinny. They are extremely sociable and playful animals. Because Balinese cats are known for being social they turn out to be loved by everyone.
British Short hair Cat
The British Short hair cat is as adorable as any cat could be with its thick, fluffy coat and delicate, round eyes. They have a loving personality. They like to spend the majority of time relaxing and lounging around with you.
Frequently Asked Question
What is an Emotional Support Animal?
An animal that is an integral part of treating mental or emotional illness is called an emotional support animal(ESA). These animals serve a significant role in the treatment by providing therapeutic benefits and don't require some training to serve this role.
What are the qualifying conditions for an Emotional Support Animal in New Jersey ?
Here are some health issues that are considered common qualifying conditions to get certification for emotional support animals in New Jersey:
Anxiety
Depression
Panic Disorders
Bipolar Disorder
Attention Deficit Disorder
Post Trauma Stress Disorder
Cognitive Disorder
Phobias and fears
Learning Disorders
How many ESA can I have in New Jersey?
You can have as many ESA as you want. But make sure you have the mentioned as your ESA in your ESA letter.
Which Protections Will ESA in New Jersey Enjoy?
There are many benefits of having an ESA letter. With the help of an ESA letter, a person suffering from any mental health condition, such as depression or anxiety, can have an emotional support animal wherever the person stays. The person does not need to pay any pet fee or pet deposit.
If I Travel by Air, Which Laws Apply to Me and My ESA?
Unfortunately, there is no particular law that protects your emotional support animal. It is totally up to the airlines. They can allow your ESA or make it fly in cargo. However, if your emotional support animal is well-behaved, calm, and small enough to fit in under your seat, your pet can be permitted to stay with you. Also, they can charge you some fee.
Can I Bring an ESA to Work in New Jersey?
Like service dogs, emotional support animals are not protected by the Americans with Disabilities Act (ADA) or any other employment law. But if you have any mental health issues like seizures or if your pet can help improve your work productivity, then your employer may permit your ESA with you in the workplace. But keep in mind, your pet should be well-behaved and does not cause any damage to the property or harm any person.
Can an ESA Live With Me in New Jersey?
Yes. Your emotional support animal can live with you whether you live in a building with a no-pet policy or a college campus housing if you have a valid ESA letter.
Theodora Olander
★★★★★
They assisted me by renewing my ESA letter again. I have been utilizing their services for two years and I heartily recommend them.
Newark, NJ
Gregory Wallace
★★★★★
I was really looking for an online company that provides valid ESA Letter quickly. Because of my transfer to another city, I have to leave within a week. So I get in touch with the Fast ESA Letter to get an ESA letter and I must say they are really doing a superb job. With the easy and simple process of applying for an ESA letter to receiving an ESA letter via email, everything went smoothly. Within 24 hours my ESA letter was with me. Thank you and highly recommended.
Clifton, NJ
Greggs Vesaj
★★★★★
I had planned to rent the property with the no-pet policy with my ESA. But my landlord rejected my request and told me that pets are not allowed. Since I have my valid ESA letter from the Fast ESA Letter, the landlord allowed me to rent on their property, and now I'm happily living with my emotional support animal.
Bayonne, NJ
Areas we Cover in New Jersey