Get Your Legit Emotional Support Animal Letter in Nebraska
Get endorsed by the Local health professionals.
How to Get an ESA Letter in Nebraska Online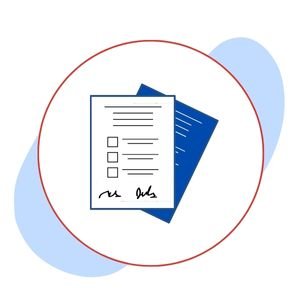 Start your application by filling out a questionnaire on Fast ESA Letter and book your appointment with a licensed healthcare professional.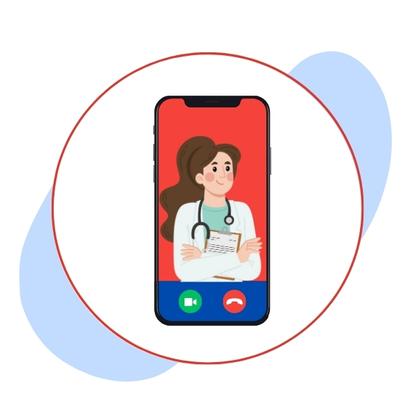 A licensed mental health professional will contact you through a video call at the time you have selected. We must complete a video or audio call to comply with the law.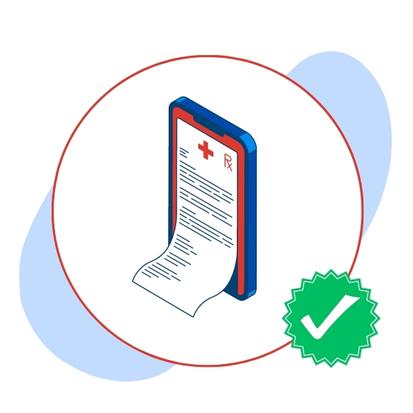 Upon approval, you will be issued a PDF copy of the legitimate ESA Letter. Download it and live with your pet without any hassle.
Only Fast ESA Letter offers 100% Money-Back Guarantee
If not qualified, we offer a 100% Money-Back Guarantee. No Appointments are Required.
Elements of Nebraska Legitimate ESA Letter
A legal Emotional Support Animal letter in Nebraska must specify that person is acquiring therapeutic advantages from the Emotional Support Animal for dealing with anxiety, stress, intense emotions, or any mental illness.
Must be written on a state-licensed mental health professional's letterhead.
Therapist's name and signature.
Date of issuance.
Therapist's license number.
Date of the license, and state where it's issued.
The need for an ESA for treating the individual's mental health.
Details of the pet may be included.
Emotional Support Animal in Nebraska
Emotional support animals are the best way to treat those suffering from mental health conditions such as social phobias or other disorders. They can also help people control their heartbeat fluctuations caused by PTSD and anxiety disorders. But, it can be challenging to get the benefits of ESA for those who stay in rental apartments where the landlords have no-pet policies. Or sometimes, the landlords impose additional charges to have a pet.
In this case, an ESA letter is written and signed by a licensed mental healthcare professional (LMHP) on their letterhead. But, how to find a local LMHP who can evaluate your health condition and sign you an ESA letter for an Apartment? Team Fast ESA Letter has the answer to this question. We offer a quick and straightforward three-step process that provides you with an ESA letter on the same day. So you will be able to stay with your ESA wherever you live.
Who Can Write an ESA Letter in Nebraska?
Only a licensed medical healthcare professional (LMHP) can sign and issue a legitimate ESA letter. Here is a list of a few specialists that have the authority to sign an emotional support animal letter in Nebraska:
A Physicians
A Psychiatrist
A licensed nurses', practitioner
A licensed marriage and family therapist (LMFT)
A Psychologist
A licensed clinical social worker (LCSW)
Benefits Of Having an ESA Letter in Nebraska
Live in no-pet housing
No more pet charges
24/7 Online ESA Letter Support
A hassle-free downloadable copy of an ESA Letter.
Nebraska Emotional Support Animal Laws
The Nebraska state government has taken the initiative to provide equal rights in terms of housing, employment or travelling to the ESA, and it's owners. The state has passed certain laws so that these people can feel safe while looking for housing purposes. These laws are:
Housing Laws (Fair Housing Act in Nebraska)
In Nebraska, the legislature has adopted federal legislation called the Fair Housing Act (FHA). According to this law, if a person is suffering from mental health issues, he or she can live with his emotional support animals on any rental property. According to this law, a landlord cannot deny tenants requests to live with an emotional support animal and make reasonable accommodations for their Emotional Support Animal.
The company policy must be changed to include an emotional support animal. An ESA is not protected by the Americans with Disabilities Act, thus an employer has the right to deny your request. However, when an employee requests a reasonable accommodation, employers have the right to request medical records. So, the LMHP in Nebraska can provide you with a letter authorizing your ESA. They may approve your ESA in the workplace taking into account your disability.
Nebraska Campus Housing Law
If you have a mental health disability, you are permitted to live with an emotional support animal under the Fair Housing Act, which also applies to housing on campuses. To avoid making other students uncomfortable, you must make sure that your emotional support animal is not permitted to accompany you inside lecture halls, libraries or cafeterias etc.
The Exception to Rules In Nebraska
Even the Federal Fair Housing Act in Nebraska protects your rights to have your emotional support animal by your side, wherever you stay. However, some rules can exclude your pet from the Fair Housing Act, such as:
If your ESA causes any damage to the landlord's property, the landlord has the right to evict you after a 10-day notice.
Your landlord has the right to kick you out if your emotional support animal shows aggressive behavior toward others.
Your landlord can deny your ESA if it causes some allergic reactions to others.
Facts You Need to Know Before Receiving Your ESA
According to the renter's rights in Nebraska, you can choose any domestic pet as an emotional support animal. It can be any pet such as cats, dogs, miniature horses, and even some harmless reptiles and birds as well.
The sole purpose of an emotional support animal is to provide comfort and emotional support to people with mental health issues, such as depression and anxiety. They can not assist their owners in challenging situations like service dogs.
Don't get scammed by Fraud ESA providers. Anyone asking you to get registered or certified your pet with the state government is a big con. Only a licensed mental health professional can write and issue a legal ESA letter.
Where can I take my Emotional Support Animal in Nebraska?
Like humans, animals also love to spend time outside the room or at home. That is why ESA owners should take their furry friends outside to play or spend time with them. In this way, the pet owner can also socialize with others.
As a matter of course, the state government of Nebraska has provided many pet-friendly places where you can enjoy spending time with your pet as well as socialize with people.
Rickmans Run/Holmes Lake Dog Park, Lincoln
The Rickman's Run is a beautiful 26 acres area with a rolling landscape, mature trees, and a natural waterway. This park is located just southeast of 70th and Holmes Lake roads. This park has a fenced-in area where owners may safely allow their off-leash dogs to exercise, play, and socialize with other dogs. And, in the meantime, they can enjoy the scenery of nature.
Jewell Dog Park, Bellevue
The Jewell Dog Park is one of the best parks in the city that has 2 fenced-in areas for small and big dogs, picnic tables, and benches to sit and watch while your furry friends run off-leash. But, you will need to bring a water bowl though they don't have a dog water fountain. They provide dog bags to clean up after your dog. You can enjoy the excellent view of Jewell Dog Park and the surrounding area.
Hanscom Dog Park, Omaha
The 2.1-acres of Hanscom Dog Park is a Pet-friendly park where you can enjoy spending time with your off-leash dog. The rolling landscape of the dog park has three separated dog-run areas: a 0.5-acre small dog area and two large dog areas, each on approximately 0.8 acres.
Walnut Creek Leash Free Dog Park, Sarpy County
The Walnut Creek Lake and 450-acre Recreational park is located south of Highway 370 and west of 96th Street. The park features 2 fully fenced-in areas, one for large breeds and small species, and a native area with pond access where your pets can run off-leash. Walnut Creek has 5 miles of grass trails for your riding pleasure. But keep in mind, while roaming other areas of the park, your pet should be leashed.
Waggin' Tails Bark Park, North Platte
The 2.6 acres of Waggin' Tails Bark Park is a great place to let you and your pet get some exercise and socialize with other dogs and their humans. The park has two fenced areas for small and giant dog breeds. This park features wood chips, drinking water, and benches. Enjoy spending time with your furry friends!
Meadowlark North Dog Park, Kearney
Meadowlark North Dog Park is a part of Meadowlark North Park. The park features an off-leash dog area for dogs, a BMX track, water tower, golf course, and a fire station for an emergency. But keep in mind that don't bring dog food, people's food, and glass containers. You can get a small dog treat, in case you are training your pet.
Only Fast ESA Letter offers 100% Money-Back Guarantee
If not qualified, we offer a 100% Money-Back Guarantee. No Appointments are Required.
Why Choose Fast ESA Letter
Fast ESA Letter has made it easier for you! Fast ESA is serving with its online legal ESA Letter services to individuals experiencing some anxiety, stress, or any mental illness. We have a solution for you. Let your fingers on your PC do the talking and rest leave everything on us! With the colossal clientele, Fast ESA believes in providing legitimate solutions for all the issues concerning your mental health. So don't rush to the public counters and avail the online services.
The Best Dog Breeds for Emotional Support Animal
Poodle
Poodles are intelligent canines because they can quickly understand their owners. They exhibit both love and compassion. They have a joyful nature that will brighten your day.
Pomeranian
These canines are among the most well-known toy breeds. Because of their attractive coat, cheery smile, foxy face, and joyful nature, they are among the best choices for royal families. They are intelligent, alert canines that are simple to train.
Labrador Retriever
They are very famous dog breeds as they are loyal, friendly and amazing watchdogs for families. They are funny pooches who understand their owners emotions and care about them. They look cute while walking.
Beagles
These canines are available in tricolor, red, white, and lemon. They are devoted dogs and cordial with humans. The Beagle's charming face with big brown or hazel eyes and long hound-like ears is what gives him charm.
Best Cat Breeds for Emotional Support Animal
Himalayan
They are playful and have good personalities. Available in gray, blue, chocolate lilac, and cream colored cats are also common. They enjoy receiving care and attention from their owners.
Scottish Fold Cats
These cats have a nice disposition. They have a strong sense of family attachment. These cats adore watching television with you. They differ from other cats as they can communicate in various sounds.
Havana Brown
The name suggests these felines are brown. They are cordial and lovable. They like cuddling with all members of the family, and their adorable smile can put a smile on anyone's face.
Tonkinese
They have a loving personality and are a combination of Siamese and Burmese. They are playful, mischievous and likes to cuddle with you when you're depressed.
Frequently Asked Question
Do landlords have to accept emotional support animals in Nebraska?
Yes. The landlords have to accept emotional support animals in Nebraska. Because the Federal Fair Housing Act protects the equal accommodation opportunities of those who need emotional support animals for treatment. As per this act, landlords cannot discriminate against people based on their disabilities. Suppose the person has a mental health issue and he/she needs an emotional support animal for treatment. In that case, the landlord can not deny an ESA or impose added charges based on the breed, size, or weight.
How do I register an emotional support animal in Nebraska?
You don't need to register your dog as an emotional support animal in Nebraska. You will need an ESA letter — a valid document to get recognition. With the Fast ESA letter, you will need to follow the below-mentioned three steps to get your emotions to support the animal letter at home in no time:
Fill in your personal information
Answer your questionnaire that includes detailed information about your health condition.
Now, submit your application after paying the letter fee.
After submission, one of our licensed professionals will review your application. If you qualify, you will receive your ESA letter via email without any delay.
Are there restrictions on emotional support animals?
Yes. There are some restrictions when choosing emotional support animals. You can choose domestic pet animals like miniature horses, guinea pigs, harmless reptiles, and more. Furthermore, suppose your ESA causes any damage to the landlord's property. In that case, the owner will be liable for all the repair charges. Also, the landlord will be free to kick the tenant out after a 10-day notice.
How do I get my emotional support dog for anxiety?
Getting your dog certified from Fast ESA Letter is very straightforward and quick. You will need to fill in a 5-minutes questionnaire that will contain the following information, :
Your name
Contact information
Question regarding your health condition to understand better whether you need ESA or not
Question regarding your pet
After providing all the information, you will need to submit your application and pay a letter fee. Now, one of our doctors will evaluate your application as per the government's guidelines to determine whether you have a qualifying health condition for an ESA or not. If you qualify, you will get your ESA letter on the same day via email.
What is an ESA letter?
An ESA letter states that a person has a qualifying mental health condition and needs an emotional support animal, not only a pet. It is a part of a person's treatment. That means a person can stay with an emotional support animal, whether in a rental apartment, a building with a no-pet policy, or a college housing campus. Also, the landlord can not impose any pet fee or deposit. But keep in mind that if your ESA causes any property damage, the owner will be responsible for paying the expenses for repairs.
How to get an emotional support animal in Nebraska?
You can assign your furry friend as an emotional support animal with a valid ESA letter if you already have one. But if you don't have a pet, you can adopt from one of the following pet shelters in Nebraska:
Paws & Claws Adoption Center, Columbus
Jeanette Hunt (Blair) Animal Shelter, Blair
Animal Shelter of Northeast Nebraska, Norfolk
Beatrice Humane Society
Central Nebraska Humane Society, Grand Island
Nebraska Rescue Council
Hearts United For Animals, Nemaha County
How to connect with an LMHP in Nebraska?
You need to get in touch with us to get connected with a licensed mental healthcare professional (LMHP) in Nebraska. You can follow the below-mentioned steps for ESA certification:
Fill in the simple questionnaire
Get evaluated by a local licensed doctor
Receive your ESA letter via email
The whole process of getting an ESA letter can take up to 24 hours without stepping out from the comfort of your home.
Can an emotional support dog go anywhere with you?
Even emotional support animals do not have the rights as service dogs. Still, there are some places where your ESA can go with you. They are:
Best Western Plus North Platte Inn & Suites, North Platte
Tru by Hilton North Platte
Best Western Plus York Hotel & Conference Center, York
Comfort Inn & Suites Sidney I-80, Sidney
And more.
Can my doctor write an ESA letter?
A family doctor can issue an ESA letter if the physician is still licensed. But, make sure that your doctor should have detailed information regarding your health condition and medical history so that the doctor will suggest an ESA as part of their treatment plan confidently.
Owen Rees
★★★★★
Such a wonderful and helpful group of experts. If you need an official ESA letter in less than 24 hours, I highly suggest Quick ESA Letter. The procedure seemed very real and was simple to follow. I would highly recommend Quick ESA Letter services.
 Omaha, NE
Robert Webster
★★★★★
The application process was easy to understand, and the questions were concise. It hardly takes 5 minutes to apply on the Fast ESA Letter website. Within 24 hours, I received my ESA letter—a wonderful experience and highly recommended.
Lincoln, NE
Freddie Cook
★★★★★
Very simple and quick process of receiving an ESA letter online! A Fast ESA Letter helps get a legitimate ESA letter. I would give a 10/10 recommendation.
Hastings, NE
Areas we Cover in Nebraska