Get Your Legit Emotional Support Animal Letter in Montana
Get endorsed by the Local health professionals in Montana.
How to Get an ESA Letter in Montana Online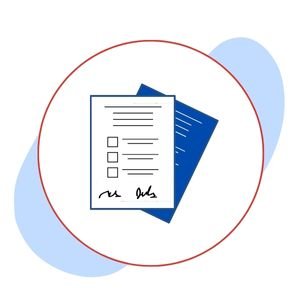 Create an account and schedule an appointment with a professional using our online form.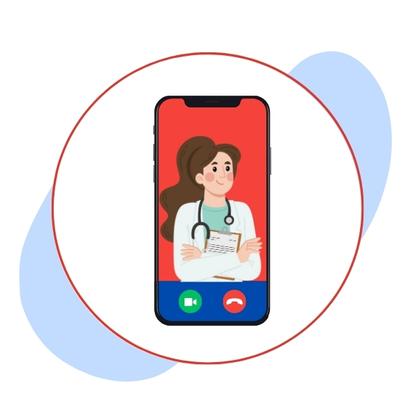 Join the video/audio call with the doctor and address your medical needs.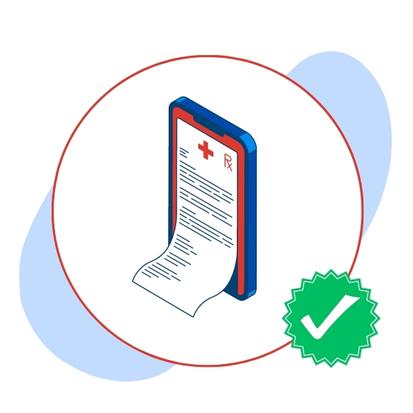 Get approved and receive your ESA Letter signed by our professional in your email.
Montana passed HB 703 in April 2023, requiring healthcare professionals to establish a client-provider relationship for at least thirty (30) days before recommending an ESA letter.
Only Fast ESA Letter offers 100% Money-Back Guarantee
If not qualified, we offer a 100% Money-Back Guarantee. No Appointments are Required.
What Should Your Montana ESA Letter Include?
A legitimate ESA letter is the one in which all the elements of having an emotional support animal in Montana must be included. In order to get a valid ESA letter make sure it should be written by the state's licensed mental health professional letterhead with the following elements included in it.
Name of the therapist.
Signature of the therapist.
Date on which the letter is issued.
License number of the therapist.
Patients need to have an ESA for his/her mental health condition.
Details of the pet.
Emotional Support Animal in Montana
A person suffering from mental health conditions, such as depression or PTSD, needs emotional support, love, and care instead of medication or other treatment. And a pet can fulfill a person's need for support and love without asking for anything in return. The love and care of a pet or an emotional support animal (ESA) can help the person get rid of his/her lonely, depressed, and sad life. Even pets can help people control their heartbeat fluctuations caused by PTSD and anxiety disorders. But, what if the person stays in a rental apartment where the landlord does not allow pets?
In this case, Federal laws have covered emotional support animals to ensure that each resident has equal housing opportunities. And to recognize the emotional support animals, an ESA letter written and signed by a local and licensed mental healthcare professional (LMHP) helps them. By keeping this mindset, the team of Fast ESA Letter provides you with a quick and easy process. With this three-step process, you can obtain an emotional support animal letter so that you will need not face any trouble or hassle.
Who Can Write an ESA Letter Montana?
Only a licensed medical healthcare professional (LMHP) can sign and issue a legitimate ESA letter. Here is a list of a few specialists that have the authority to sign an emotional support animal letter according to the emotional support animal laws in Montana:
A Physicians
A Psychiatrist
A licensed nurses', practitioner
A licensed marriage and family therapist (LMFT)
A Psychologist
A licensed clinical social worker (LCSW)
Benefits Of Having an ESA Letter Online in Montana
Live in no-pet housing
No more pet charges
24/7 Online ESA Letter Support
A hassle-free downloadable copy of an ESA Letter.
Montana Emotional Support Animal Laws
The Montana state's government has realized the importance of an Emotional Support Animal and has passed certain laws and rights in order to protect people who suffer from mental health conditions like anxiety, depression, phobias, or PTSD etc. Take a look on these laws:
The Montana legislature passed the Fair Housing Act, in order to give equal housing facilities to the persons with mental health conditions. Anyone with mental health issues is allowed to live with their emotional support animal on any rental property under the terms of this law. According to Montana law, a landlord is not allowed to deny a tenant's request for a reasonable accommodation who wants to live on their property with their Emotional Support Animal.
Students living in college dorm rooms benefit as well from the federal Fair Housing Act. This law states that the colleges in Montana must provide accommodations for students with mental disorders who have emotional support animals.
HB 703 For Emotional Support Animals in Montana
HB 703 in Montana enables landlords to request specific information regarding a tenant's need for an emotional support animal. Moreover, if a tenant seeks approval for more than one ESA, they provide information to the landlord if requested.
Under HB 703, a landlord cannot request specific details of their tenant's disability, including the diagnosis or severity. However, the tenant can disclose information about their disability if they choose to do so. This provision is in place to protect the tenant's privacy.
However, a tenant is liable for any damage caused by their emotional support animal. It emphasizes the importance of responsible ownership.
Under HB 703, a healthcare professional must establish a client-provider relationship with the patient for at least 30 days before ESA certification. During these 30 days, the healthcare professional will examine your mental health needs and determine the eligibility of an ESA for your specific situation.
We offer our Customers a 100% Money-back Guarantee
If not qualified, we offer a 100% Money-Back Guarantee. No Appointments are Required.
According to Montana employment law, if an employee's performance is improved by having an emotional support animal, the employee must be permitted to bring the animal to work. However, an employer is not obligated to approve the request only.
Exceptions to the Rules in Montana
Even the Federal Fair Housing Act protects your rights to have your emotional support animal by your side, wherever you stay. However, some rules can exclude your pet from the Fair Housing Act, such as:
If your ESA causes any damage to the landlord's property, the landlord has the right to evict you after a 10-day notice.
Your landlord has the right to kick you out if your emotional support animal shows aggressive behavior toward others.
Your landlord can deny your ESA if it causes some allergic reactions to others.
Facts You Need to Know Before Receiving Your ESA
You can choose any domestic pet as an emotional support animal. It can be any pet such as cats, dogs, miniature horses, and even some harmless reptiles and birds as well.
The sole purpose of an emotional support animal is to provide comfort and emotional support to people with mental health issues, such as depression and anxiety. They can not assist their owners in challenging situations like service dogs.
Don't get scammed by Fraud ESA providers. Anyone asking you to get registered or certified your pet with the state government is a big con. Only a licensed mental health professional can write and issue a legal ESA letter.
Like humans, animals also love to spend time outside the room or at home. That is why ESA owners should take their furry friends outside to play or spend time with them. In this way, the pet owner can also socialize with others.
As a matter of course, the state government of Montana has provided many pet-friendly places where you can enjoy spending time with your pet as well as socialize with people.
Places Where You Can Adopt an ESA in Montana
Humane Society of Western Montana (Missoula, MT)
Heart Of The Valley Animal Shelter (Bozeman, MT)
City of Great Falls Animal Shelter (Great Falls, MT)
Places to visit in Montana with an ESA
La Quinta Inn and Suites by Wyndham Billings (Billings, MT)
Yellowstone House (Livingston, MT)
Blue Mountain Bed and Breakfast (Missoula, MT)
Places to eat in Montana with an ESA
Iron Horse Brew Pub (Missoula, MT)
The Buffalo Bar (West Yellowstone, MT)
Lockhorn Cider House (Bozeman, MT)
We offer our Customers a 100% Money-back Guarantee
If not qualified, we offer a 100% Money-Back Guarantee. No Appointments are Required.
Why Choose Fast ESA Letter
Fast ESA Letter has made it easier for you! Fast ESA is serving with its online legal ESA Letter services to individuals experiencing some anxiety, stress, or mental illness. We have a solution for you. Let your fingers on your PC do the talking and rest leave everything on us! With the colossal clientele, Fast ESA believes in providing legitimate solutions for all the issues concerning your mental health. So don't rush to the public counters and avail the online services.
The Best Dog Breeds for Emotional Support Animal
Whippet
They don't bite frequently and are calm. They enjoy playing with their owners and running around plain areas. They like to play with kids but do not get along well with other animals. Their elegance is well renowned.
Jack Russell Terrier
These dogs are bold in nature. They are dedicated towards their work and exude confidence. They have a waterproof covering that has brown body patches. They typically prefer to be alone and are not very friendly towards other animals.
Golden Retriever
The Golden Retriever is a medium-sized, well-built dog breed that gets its name from its glittering golden coat. The breed is distinguished by its broad head, small ears, straight mouth and perceptive eyes.
Caboodle
This small breed is a wonderful companion for families with young children because of their intelligence and liveliness. They are easy to train because of their desire to participate in activities. These dogs are good watchdogs.
Best Cat Breeds for Emotional Support Animal
Domestic Longhair Cats
These cats are basically domestic cats, regardless of origin. They are regarded as one of the most well-liked cat breeds because they represent a sizable portion of domestic cats globally. They can exhibit a variety of characteristics and temperaments.
Exotic Short hair
The Exotic Short hair was created in the 1960s. These cats have a unique coat that is significantly shorter, plusher, and softer than the coat of other cats. Because of this, these cats have a round cuddly appearance similar to a teddy bear.
Himalayan Cat
Thanks to its laid-back personality and even temperament, this well-known cat breed is a great companion. Because they are playful animals, a little toy, a laser pointer, or even just some crumpled paper can keep them occupied for a number of hours.
Maine Coon
These cats are also known as gentle giants. These cats are usually expensive as compared to other cat breeds. These cats are loyal and devoted towards their owners. You will enjoy cuddling with them because of their warm coat.
Frequently Asked Question
What are the qualifying conditions for an emotional support animal in Montana?
If you have one of the qualifying health conditions, you can apply for an ESA letter. This letter will help you stay with your emotional support pet wherever you go. The recognized health conditions are:
Anxiety
Depression
Panic Attacks
ADHD- Attention Deficit Hyperactivity disorder
Substance-related disorders (alcohol, drugs)
OCD- Obsessive-Compulsive Disorder
Phobias
PTSD-Post-traumatic stress disorder
Acute Stress Disorder
Eating Disorders
Learning Disorders
Personality Disorders
Bipolar Disorder
Sexual disorder
Developmental coordination disorder
Schizophrenia
Autism and many more.
How to get my dog certified as an emotional support animal in Montana?
You don't need any ESA certification or emotional support animal registration in Montana. You just need an ESA letter to assign your pet as an emotional support animal. To get your ESA letter from Fast ESA Letter, you will need to fill in Montana emotional support animal form that will contain the following information, including:
Your name
Contact information
Question regarding your health condition to understand better whether you need ESA or not
Question regarding your pet, like do you have any pet, if yes, how many pets do you have, and more
After providing all the information, you will need to submit your application along with paying a letter fee. Now, one of our doctors will evaluate your application as per the government's guidelines to determine whether you have a qualifying health condition for an ESA or not. If you qualify, you will get your ESA letter on the same day via email.
Can a landlord deny an emotional support animal in Montana?
No. A landlord can not deny an emotional support animal in Montana.
Does anxiety qualify for an emotional support animal in Montana?
Yes. If someone is suffering from anxiety, he/she can qualify for an emotional support animal in Montana.
What are the Montana State Housing Laws for Allowing emotional support Animals?
The Federal Fair Housing Act protects the equal accommodation opportunities of those who need emotional support animals for treatment. As per this act, landlords cannot restrict your emotional support animal or impose added charges based on breed, size, or weight.
Does Montana recognize emotional support animals?
Yes. The state government of Montana has recognized emotional support animals with the help of legitimate ESA letters.
Which Animals Are Covered in Montana?
All domestic pet animals, such as dogs, cats, parrots, and some harmless reptiles, including lizards, tortoises, snakes, also miniature horses, are covered in Montana housing laws for emotional support animals.
Why do I need an emotional support animal letter?
Suppose you suffer from anxiety, depression, PTSD, or other health conditions and need an emotional support animal that will help you heal. Still, your landlord is denying your request to have a pet. In this case, an ESA letter can be convenient. Your landlord can not refuse your pet or charge you additional money with a legitimate emotional support animal letter.
How to register my pet as an emotional support animal with the state government?
You don't need to register your pet as an emotional support animal with the state government of Montana. You just need an ESA letter written and signed by a local licensed health professional to help your furry friend get recognized as an emotional support pet.
Karim Dei

I was so much tired of regular meetings with the therapist in Montana. As I was suffering from a mental disability it was difficult for me to travel late hours. So I decided to search online for ESA letter providers. After a lot of research, I was able to find out about the Fast ESA letter which is the best online ESA letter provider all over the country. The simple and easy steps helped in getting my ESA letter within 24 hours. Highly recommended.
Amen Rock

Since everything has shattered in my life because of my disability I was not able to figure out the best for myself. One of my friends suggested me Fast ESA letter website and trust me it's an amazing platform for once who are new to this. They provided me with the ESA letter for my Emotional Support Animal which helped me a lot in renting and traveling. Great efforts by the Fast ESA letter.
Shan Leo

The process of getting an ESA letter is so easy and amazing. Within 24 hours of time frame, I was able to have my ESA letter in hand. You simply have to follow three simple steps on the Fast ESA letter website.
Areas we Cover in Montana