Get Your Legit Emotional Support Animal Letter in Minnesota
Get endorsed by the Local health professionals In Minnesota.
How to Get an ESA Letter in Minnesota Online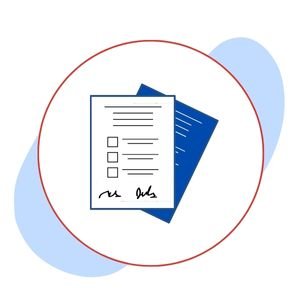 Create an account and schedule an appointment with a professional using our online form.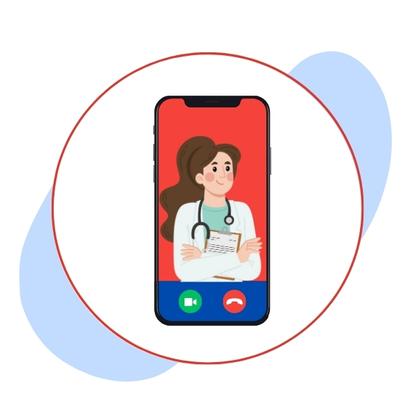 Join the video/audio call with the doctor and address your medical needs.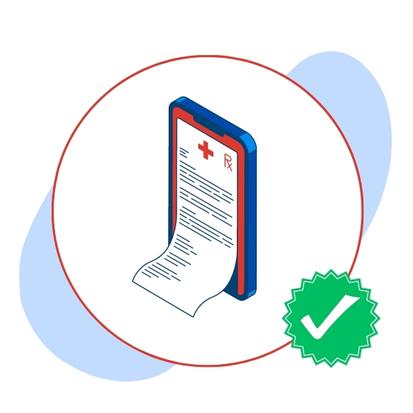 Get approved and receive your ESA Letter signed by our professional in your email.
Only Fast ESA Letter offers 100% Money-Back Guarantee
If not qualified, we offer a 100% Money-Back Guarantee. No Appointments are Required.
What Should Your Minnesota ESA Letter Include?
A valid Emotional Support Animal letter must indicate that the person is acquiring the therapeutic advantages for coping with intense emotions, anxiety, or any mental illness. The letter must include the following conditions:
Must be written on a state-licensed mental health professional's letterhead.
Must include the name and signature of the therapist.
Date of issuance.
The license number of therapists.
Date of the license and state where it gets issued.
The need for an ESA to treat the mental health of a person.
Date of the license and state where it gets issued.
Emotional Support Animals in Minnesota
Emotional Support Animals are regular companions that provide some kind of emotional support to their owners. They don't require any special training to do any tasks but can understand a few commands. The most common companions are dogs and cats, but sometimes it can be a miniature horse or rabbit.
Minnesota is a state in the upper Midwest with great lakes and is located in the northern region of the United States.
Well, many people are suffering from physical and mental health disabilities in day-to-day life. These people sometimes need an animal to get over their disorders which can be depression, anxiety, or trauma. Any animal that supports a person physically or mentally and assists an individual to get over any disability like depression or anxiety is an emotional support animal.
Benefits of an ESA Letter
A person who owns an ESA letter can enjoy its several benefits in Minnesota that are as follows:
One can live with their emotional support animals on rental properties or in No Pet Housing Apartments.
A person will not get discriminated against for their mental disabilities and can live with their ESA.
A person is not supposed to pay any security deposits and pet fees to the landlord.
Who Can Write an ESA Letter Minnesota?
A state-authorized Mental Health Professional must prescribe an ESA Letter. This includes the following healthcare professionals.
A Primary Care Physician.
A Licensed Therapist.
Any Licensed Mental Health Professional.
A Licensed General Physician.
Benefits Of Having an ESA Letter Online in Minnesota
Live in no-pet housing
No more pet charges
24/7 Online ESA Letter Support
A hassle-free downloadable copy of an ESA Letter.
Minnesota Emotional Support Animal Laws
People in Minnesota have identified the essential role of Emotional Support Animals in improving their health and wellness, especially those with mentally disabled persons. The government has passed specific laws along with the federal regulations for the protection of Emotional Support Animals.
Minnesota ESA Housing Laws
The Fair Housing Act helps to prevent landlords from discriminating against tenants with mental or physical disabilities. The Act protects legal access to the people who are mentally disabled as they require an ESA to get over their disabilities. Also, a person is not required to pay any extra charges for their pet. A person protected under the Fair Housing Act means an individual can stay on housing properties that even follow no pet policy. You can show your ESA letter to your landlord as proof that you are protected under the FHA.
If you have a valid ESA letter in the State of Minnesota, the landlord or housing provider:
Must allow emotional support animals, even if there is a general "no-pets" policy.
Cannot charge pet deposits or pet fees in connection with the ESA.
Cannot place limitations on the size, weight, and breed of the emotional support animal.
According to the Employment Law, an employee taking therapeutic benefits from an ESA is allowed to the workplace only if the employer permits. Though employers need not approve the employee's request, it is always good to ask if keeping an ESA along improves the work performance.
A landlord can deny your ESA in case your ESA displays the following behavior:
Your ESA misbehaves aggressively or viciously.
Your ESA provides any damage to the property.
In case your ESA mistreats you or other people.
Places Where You Can Adopt an ESA in Minnesota
Pet Haven Inc of MN (St Paul, MN)
Secondhand Hounds (Minnetonka, MN)
Underdog Rescue MN (St Louis Park, MN)
Places to visit in Minnesota with an ESA
Elm Creek Park Reserve Dog Off-Leash Area (Champlin, MN)
Minnesota Point (Duluth, MN)
Midwest Mountaineering (Minneapolis, MN)
Places to eat in Minnesota with an ESA
Psycho Suzi's Motor Lounge (Minneapolis, MN)
Canal Park Brewing Company (Duluth, MN)
Chick-fil-A (Maple Grove, MN)
We offer our Customers a 100% Money-back Guarantee
If not qualified, we offer a 100% Money-Back Guarantee. No Appointments are Required.
Why Choose Fast ESA Letter
Fast ESA Letter has made it easier for you! Fast ESA is serving with its online legal ESA Letter services to individuals experiencing anxiety, stress, or any mental illness. We have a solution for you. Let your fingers on your PC do the talking and rest leave everything on us! With the colossal clientele, Fast ESA believes in providing legitimate solutions for all the issues concerning your mental health. So don't rush to the public counters and avail the online services.
Love Birds? Here are some recommendations for You!
Parakeets
Parakeets are sweet and silly birds that are the most colorful and popular breed. These small creatures are a perfect fit for home, easy-going, and make great company when comes to love and support.
Cockatiels
Cockatiels are the best and most popular breed of bird that is closer to Parakeet in popularity. They endow their owners with love by showing their love through kissing, whistling, and requiring things to do.
Canaries
The canaries are good-natured and cheerful. Hang out with them in the room with you and get yourself the best therapy of love and care.
Conure
Conure is smart and crazy and are ranked amongst the best parrots. They require quality time and one-on-one interactions with their owners and engage them with themselves.
Frequently Asked Question
What is an Emotional Support Animal?
An animal that is an integral part of treating mental or emotional illness is called an emotional support animal (ESA). These animals serve a significant role in the treatment by providing therapeutic benefits and don't require some training to serve this role.
What are the qualifying conditions for an Emotional Support Animal in Minnesota?
DSM-V has recognized Several health conditions that a patient may be subject to, but are not limited to:
Anxiety
Depression
Panic Disorders
Bipolar Disorder
Attention Deficit Disorder
Post Trauma Stress Disorder
Cognitive Disorder
Phobias and fears
Learning Disorders
Can a landlord deny an emotional support animal Minnesota?
No. Your landlord can not deny an emotional support animal in Minnesota if you have a valid ESA letter signed by LMHP.
Which Animals Are Covered as ESA's Under Minnesota Law?
All domestic pets such as dogs, cats, miniature horses, and more are covered as ESA'S under Minnesota Law.
Can I get ESA for anxiety?
Yes. You can get an emotional support animal if you are suffering from anxiety.
I have two dogs. Should I need to fill in the application separately to get ESA letters in Minnesota?
With Fast ESA Letter, you don't need to apply separately to get an ESA letter for both your dogs. We have various suitable packages in which you can choose more than one dog or other pets without any hassle.
Claude Lafond
★★★★★
Fast ESA Letter is excellent!! I opted into the ESA housing plan, and they have been fantastic with it. I highly recommended this website for anyone needing to certify their emotional support animal.
Minneapolis, MN
Donald Webb
★★★★★
The doctor are experienced and understood my problems very well and sanctioned me the ESA letter for my rabbit. I found its services good and would recommend it to my friends. God bless u people.,
Woodbury, MN
Kenneth Reagan
★★★★★
Great communication, very professional, and great service! I am very thankful to the complete ESA team helped me to live with my Fido peacefully.
St. Paul, MN
Areas we Cover in Minnesota