Get Your Legit Emotional Support Animal Letter in Massachusetts
Get endorsed by the Local health professionals.
How to Get an ESA Letter in Massachusetts Online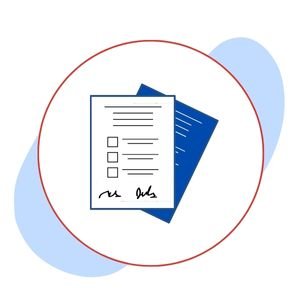 Start the process of acquiring an ESA Letter by filling out an online assessment form with accurate details and the requirement for an Emotional Support Animal.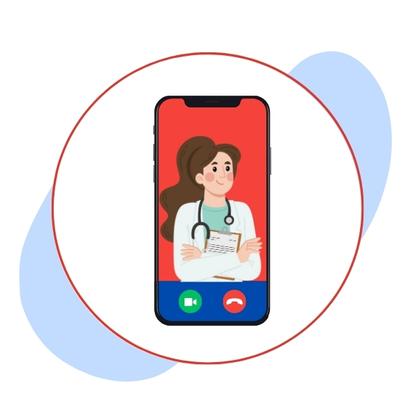 After completing the online assessment form, your details will get evaluated online by the state mental health professionals.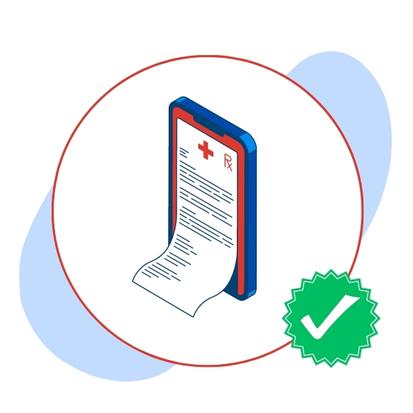 Once you get evaluated, you will receive your ESA Letter via email. Download and save it for living with your ESA.
Only Fast ESA Letter offers 100% Money-Back Guarantee
If not qualified, we offer a 100% Money-Back Guarantee. No Appointments are Required.
Elements of Massachusetts Legitimate ESA Letter
A legitimate Emotional Support Animal letter must indicate that the person is acquiring emotional support animals therapeutic benefits to treat the mental or emotional illness. Love and care are real medicine, and that is what an emotional support animal provides.
A legitimate ESA Letter must be:
Written on the local mental health professional's letterhead.
State therapist's name, signature, and license number.
Date of issuance of the license and the state where it is issued.
The requirement of an ESA in coping with mental health.
Details of the pet.
An ESA letter is an official document that assists people suffering from mental health conditions like depression, anxiety, trauma, PTSD, etc. It allows them to keep an ESA to get over all such issues. The letter must be authorized by a licensed medical health professional.
Benefits of an ESA Letter
A person who owns an ESA letter can enjoy its several benefits in Massachusetts that are as follows:
One can live with their emotional support animals on rental properties or in No Pet Housing Apartments.
A person will not get discriminated against for their mental disabilities and can live with their ESA.
A person is not supposed to pay any security deposits and pet fees to the landlord.
Who Can Write an ESA Letter Massachusetts?
A state-authorized Mental Health Professional must prescribe an ESA Letter. This includes the following healthcare professionals.
A Primary Care Physician.
A Licensed Therapist.
Any Licensed Mental Health Professional.
A Licensed General Physician.
Benefits Of Having an ESA Letter Online in Massachusetts
Live in no-pet housing
No more pet charges
24/7 Online ESA Letter Support
A hassle-free downloadable copy of an ESA Letter.
Massachusetts Emotional Support Animal Laws
People in Massachusetts have identified the essential role of Emotional Support Animals in improving their health and wellness, especially those with mentally disabled persons. The government has passed specific laws along with the federal regulations for the protection of Emotional Support Animals.
Massachusetts ESA Housing Laws
The fair housing act protects people who are suffering from any mental health disability. According to this Act, a patient can live freely on a rental property with their ESA or pet. The Act provides legal access to people who are mentally disabled as they require an ESA to get over their disabilities. Also, a person is not required to pay any extra charges for their pet.
If you have a valid ESA letter in the State of Massachusetts, the landlord or housing provider:
Must allow emotional support animals, even if there is a general "no-pets" policy.
Cannot charge pet deposits or pet fees in connection with the ESA.
Cannot place limitations on the size, weight, and breed of the emotional support animal.
Massachusetts Employment Law
Allowing an Emotional Support Animal in the workplace means modifying the workplace policy. Since the Americans with Disability Act does not protect an ESA, a Massachusetts employer can reject your request. However, employers have the authority to request medical documentation when an employee requests accommodation. So, you can get a letter for your emotional support animal from Massachusetts LMHP. Considering your disability in mind, they can permit your ESA in Workplace.
A landlord can deny your ESA in case your ESA displays the following behavior:
If your ESA shows aggressive behavior toward other people or animals.
Provides any damage or destruction to soil or properties
In case your ESA mistreats you or other people.
Punishment for Misrepresenting an Emotional Support animal in Massachusetts
Well, there is no such punishment for misrepresenting an Emotional Support Animal in Massachusetts. In the upcoming years, Massachusetts is looking forward to debating a bill for misrepresenting an assistance animal that may cost up to $500.
Pet Friendly Massachusetts (Don't shop. Just Adopt!!)
Places Where You Can Adopt an ESA in Massachusetts
MSPCA Animal Care and Adoption Center (Jamaica Plain, MA)
Worcester Animal Rescue League (Worcester, MA)
Buddy Dog Humane Society Inc (Sudbury, MA)
Places to visit in Massachusetts with an ESA
Stodder's Neck Dog Park (Weymouth, MA)
Nahant Dog Beach (Nahant, MA)
Cat Rock Park (Weston, MA)
Places to eat in Massachusetts with an ESA
Cambridge Brewing Company (Cambridge, MA)
Village Tavern Grill & Oyster Bar (Salem, MA)
Newburyport Brewing Company (Newburyport, MA)
Only Fast ESA Letter offers 100% Money-Back Guarantee
If not qualified, we offer a 100% Money-Back Guarantee. No Appointments are Required.
Why Choose Fast ESA Letter
Fast ESA Letter has made it easier for you! Fast ESA is serving with its online legal ESA Letter services to individuals experiencing anxiety, stress, or any mental illness. We have a solution for you. Let your fingers on your PC do the talking and rest leave everything on us! With the colossal clientele, Fast ESA believes in providing legitimate solutions for all the issues concerning your mental health. So don't rush to the public counters and avail the online services.
The Best Dog Breeds for Emotional Support Animal
Cavapoo
The Cavapoo is a mixed breed of dog whose parents were Cavalier King Charles Spaniels and Poodles. The best qualities of both parents can be found in this breed. They are friendly, energetic dogs who enjoy seeking attention of their owners.
Golden Retriever
This dog breed is known for its intelligence and sociable nature. Golden are physically powerful dogs that thrive when they get lots of play and exercise. They are smart, sweet, well-behaved and great with friends and family. In addition to being wonderful family pets, golden retrievers have long been a beloved breed of dog in Massachusetts.
Chihuahua
These dogs are a fairly little breed that gets along well with kids easily. Also, they are small and ideal for apartments that are small and cozy.
English Bulldog
The English Bulldog is perfect for those families who don't want to have a dog with a lot of attention as they used to spend time alone. These dogs are very clam and friendly and get along well with other pets.
Best Cat Breeds for Emotional Support Animal
Calico
Calicos are one of the well-known cat breeds. Calico cats are referred to as state cats because of their white, black, and orange color.
Siamese
These cats are also great cat breeds. They are peaceful kitties that won't bother you. She will be adored by your family members and requires your full attention.
Tabby Cat
Domestic cats with M-shaped marks on their foreheads are known as tabbies. She has long hair and looks adorable in a white and gray coat that likes to seek the attention of their owners.
Somali
They are playful cats that come in a variety of color options. These cats enjoy interacting with objects, playing games, and solving puzzles. They are wonderful as pets and value their relationships.
Frequently Asked Question
What is an Emotional Support Animal?
An animal that is an integral part of treating mental or emotional illness is called an emotional support animal(ESA). These animals serve a significant role in the treatment by providing therapeutic benefits and don't require some training to serve this role.
What are the qualifying conditions for an Emotional Support Animal in Massachusetts?
DSM-V has recognized Several health conditions that a patient may be subject to, but are not limited to:
Anxiety
Depression
Panic Disorders
Bipolar Disorder
Attention Deficit Disorder
Post Trauma Stress Disorder
Cognitive Disorder
Phobias and fears
Learning Disorders
Can a landlord deny an emotional support animal in Massachusetts?
As per the Fair Housing Law, a landlord can not deny an emotional support animal in Massachusetts.
Does Massachusetts allow emotional support animals?
Yes. The state government of Massachusetts allows emotional support animals.
Can I have more than one emotional support animals in Massachusetts?
Yes. You can have more than one emotional support animal in Massachusetts.
How do I register my dog as an emotional support animal in Massachusetts?
You don't need to register your pet as an emotional support animal with the state government of Massachusetts. You just need an ESA letter written and signed by a local licensed health professional to help your furry friend get recognized as an emotional support pet.
Is it illegal to leave your dog outside in Massachusetts?
Yes. It is illegal to tie up your pet outside for more than 5 hours in Massachusetts, and you can not leave your dog out at all in bad weather conditions. Pet owners who don't obey these rules can find $50 on the first offense to $300 for the subsequent violation.
Where to find an ESA doctor near me?
You don't need to go anywhere to find a local licensed doctor in Massachusetts. Get in touch with the Fast ESA Letter and fill in our simple questionnaire. Our health professionals will evaluate your application. If you qualify, the doctor will send you your ESA letter via email on the same day.
What types of pets can be emotional support animals?
The following pets can be designated an emotional support animal in Massachusetts:
Cats
Dogs
Rabbits
Mini Horses
And other common household pets
Jommy Jones
★★★★★
The Fast ESA Letter is really doing a great job! The finest website for receiving an ESA letter quickly Since I was relocating and wouldn't have the time to see a therapist for a month in my current location, I urgently needed an ESA letter for my dog. So, I visited the Fast ESA website. With just three simple steps, I received an ESA letter. absolutely 5-star service.
Boston, MA
Ruth Tanaka
★★★★★
Simple and easy process of getting an ESA letter with professional staff. I will surely recommend you all the Fast ESA Letter.
Quincy, MA
Verna Ladner
★★★★★
The process was very easy. Thank you so much for all the time you have provided in guiding me through the overall process of getting an ESA letter.
Worcester, MA
Areas we Cover in Massachusetts