Get Your Legit Emotional Support Animal Letter in Maryland
Get endorsed by the Local health professionals.
How to Get an ESA Letter in Maryland Online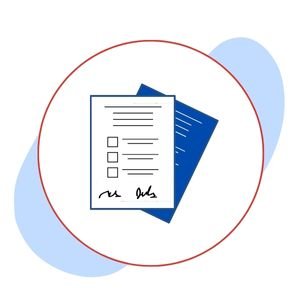 Create an account and schedule an appointment with a professional using our online form.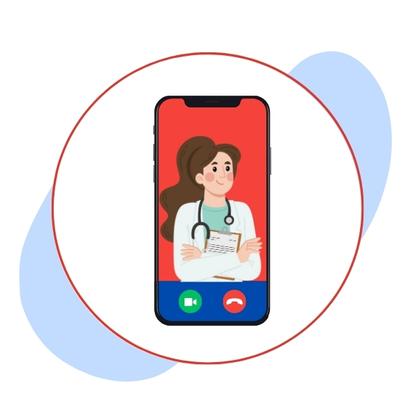 Join the video/audio call with the doctor and address your medical needs.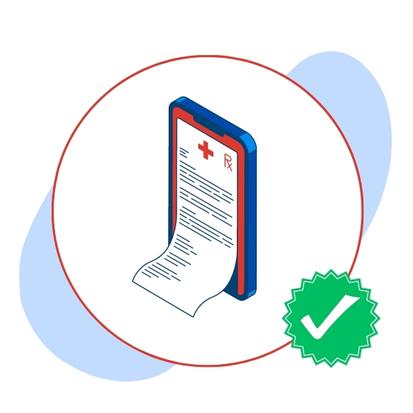 Get approved and receive your ESA Letter signed by our professional in your email.
Only Fast ESA Letter offers 100% Money-Back Guarantee
If not qualified, we offer a 100% Money-Back Guarantee. No Appointments are Required.
What Should Your Maryland ESA Letter Include?
A valid emotional support animal letter must designate that the person is acquiring the Emotional Support Animal's therapeutic advantages for treating intense emotions, anxiety, or any mental illness.
Must be written on state-licensed mental health professional's letterhead.
Therapist's name and signature.
Date of issuance.
Therapist's license number.
Date of the license, and state where it's issued.
The need for an ESA for treating the individual's mental health.
Details of the pet may be included.
Emotional Support Animal in Maryland
Maryland is a pet-friendly state and has realized the value of having an emotional support animal by the side of a mentally challenged individual. Maryland has adopted federal laws to protect ESA and its owner against discrimination with the realization of the benefits endowed by animals.
Emotional Support Animals provide people with a sense of safety, camaraderie, and comfort. It saves you from taking those anti-depressant pills that are strong and might leave some side effects. Love, affection, and care are the most satisfactory solution for treating mental illness. An Emotional Support Animal letter is the standalone document that grants the protection and the privileges provided by the central and state legislature. Make sure you acquire a legitimate one.
Who Can Write an ESA Letter in Maryland?
Only the state-authorized Health Professional must prescribe an ESA Letter. It includes the following health care professionals.
A Primary Care Physician.
A Licensed Therapist.
Any Licensed Mental Health Professional.
A Licensed General Physician.
Benefits Of Having an ESA Letter in Maryland
Live in no-pet housing
No more pet charges
24/7 Online ESA Letter Support
A hassle-free downloadable copy of an ESA Letter.
Maryland Emotional Support Animal Laws
Maryland has identified the vital role of Emotional Support Animals in promoting health and wellness and has passed specific laws along with the federal regulations for the protection of Emotional Support Animals.
Maryland ESA Housing Laws
Maryland has adopted the federal housing laws under the act Fair Housing Act (FHA). It signifies that a person is taking therapeutic benefits from the emotional support animal. He/she also allowed
to live with the Emotional Support Animal
in a residential area devoid of any no-pet policies. Living and spending time with an ESA helps mitigate stress, anxiety, or any mental illness and live a better and healthier life.
Exception to Maryland Housing Laws
Landlords are allowed to refuse the request of keeping an ESA in the residential area if the ESA puts an unusual burden to landlords or proves to be a threat to others.
If the ESA damages the property of the landlord, the owner needs to compensate that.
If the ESA possess aggressive or violent behavior.
Americans with Disability Act allows the persons with the disability to take their Emotional Support Animal in the workplace. However, the employer is not obligated to approve the request only.
Maryland Campus Housing Law
Campus Housing is covered under the Fair Housing Act only that states that a person with a disability can live with the Emotional Support Animal in the campus housing but not in the lectures or classes area.
If you have a valid ESA letter in the State of Maryland, the landlord or housing provider:
Must allow emotional support animals, even if there is a general "no-pets" policy.
Cannot charge pet deposits or pet fees in connection with the ESA.
Cannot place limitations on the size, weight, and breed of the emotional support animal.
Where can I take my Emotional Support Animal in Maryland?
By adopting the federal laws and generating additions as state laws, Maryland has allowed access to emotional support animals to pet-friendly public places.
Assateague National Seashore, Berlin
It is a fantastic location to visit with your Emotional Support Animal and enjoy quality time with fun-filled physical activities.
Locust Point Dog Park at Latrobe Park, Baltimore
Locust dog park allows the individuals to play with their dogs and have fun with their little furry friends.
Cinghiale, Baltimore
A pet-friendly restaurant in Baltimore, Maryland, allows pets with their owners. A perfect dine-in location to enjoy yummy meals with your little companion.
Bayside Skillet, Ocean City
Bayside Skillet is a pet-friendly dine-in location to have and enjoy the yummy food with your little companion.
Where Can You Adopt an ESA in Maryland?
SPCA, Maryland
SPCA is a non-profitable independent animal welfare organization committed to endowing every animal with the love, care, and loving home.
Montgomery Country Animal Services and Adoption Center
A well known and most liked stop for adopting any kind of pet as your emotional support animal. They prepare the pets for adoption and endow them with love and care.
Prince George's Country Animal Adoption Center
A well-admired animal adoption center that prepares the pets for adoption and provides them with a loving home.
Only Fast ESA Letter offers 100% Money-Back Guarantee
If not qualified, we offer a 100% Money-Back Guarantee. No Appointments are Required.
Why Choose Fast ESA Letter
Fast ESA Letter has made it easier for you! Fast ESA is serving with its online legal ESA Letter services to individuals experiencing anxiety, stress, or any mental illness. We have a solution for you. Let your fingers on your PC do the talking and rest leave everything on us! With the colossal clientele, Fast ESA believes in providing legitimate solutions for all the issues concerning your mental health. So don't rush to the public counters and avail the online services.
The Best Dog Breeds for Emotional Support Animal
American Labrador
The most popular breed of dog in America is the adorable, sweet-faced Labrador Retriever. For a family searching for a medium-to-large dog, labs make sociable, outgoing, and affectionate companions with plenty of love to go around.
French Bulldog
One of the most well-known little dog breeds in the world. The lively, observant, versatile, and utterly appealing Frenchie with deep wrinkles wrapped over it.
Great Dane
These dogs are a great companion of joy to live with. The coat comes in different color and pattern. The best pattern that is usually seen in these dogs is a combination of black and white patchwork pattern known as 'harlequin'
Beagles
Beagles are happy, loveable, compassionate dogs. The Beagles s fortune is in his adorable face with its big brown eyes set up by long nose. These are curious, energetic dogs who require plenty of playtime.
Best Cat Breeds for Emotional Support Animal
Calico
One of the famous cat breeds in Maryland is Calico. Calico cats are known as a state cat because of their white, black and orange color as it is the state bird color of Baltimore oriole.
Siamese
These cats are also very famous in Maryland. They are sweet and quite cats who do not trouble you. She demands your attention and will also be loved by your family members.
Tabby cat
A tabby is a domestic cat with distinctive M- shaped markings on his forehead. She looks super cute in a white and gray combination covered with long hair. Likes to get the attention of the owners.
Birman
These cats are super cute who loves to cuddle all the time. Basically this beauty is a lap cat and is very gentle and friendly in nature. She's always playful with children
Frequently Asked Question
What is an Emotional Support Animal?
An animal that provides therapeutic benefits to a person suffering from emotional or mental illness is called an emotional support animal (ESA). Maryland State laws allow emotional support animals to stay even in no-pet apartments, schools, or college dorms without paying any extra charges.
What are the qualifying conditions for an Emotional Support Animal in Maryland?
Several conditions are recognized under the Diagnostic and Statistical Manual. They include but are not limited to:
Anxiety
Depression
Panic Disorders
Bipolar Disorder
Attention Deficit Disorder
Post Trauma Stress Disorder
Cognitive Disorder
Phobias and fears
Learning Disorders
Does Maryland allow emotional support animals?
Yes. Maryland allows emotional support animals.
Can a landlord deny an emotional support animal in Maryland?
No. A landlord can not deny an emotional support animal in Maryland until it does not cause any damage to any property or harm any person.
What documents do I need to apply for my emotional support dog letter?
You do not need any specific documents to apply for an emotional support animal letter.
Nancy Perez
★★★★★
Highly recommended! very quick and simple process to perform. Honestly, it's less expensive than seeing a psychologist, especially if you're short on time.
Baltimore, MD
Garry Stewart
★★★★★
I had a great experience with Fast ESA letter! Their process for obtaining an ESA letter was straightforward, and their customer service was excellent. The licensed mental health professional I spoke with was kind and understanding, and they took the time to listen to my needs and concerns. The ESA letter I received was thorough and met all the requirements, which made it easy to use when getting an accommodation for my emotional support animal.
Columbia, MD
Tarin Abila
★★★★★
This is my second time using Fast ESA Letter, and as expected, they did not disappoint me! I want to renew my ESA letter, so that's why I contacted the Fast ESA Letter team. They were really kind and helpful in the whole renewal process. The process was very quickly done, and I received a renewed ESA letter, which is again valid for one year. Thanks to the Fast ESA Letter team!
Germantown. MD
Areas we Cover in Maryland