Get Your Legit Emotional Support Animal Letter in Maine
Get endorsed by the Local health professionals in Maine.
How to Get an ESA Letter in Maine Online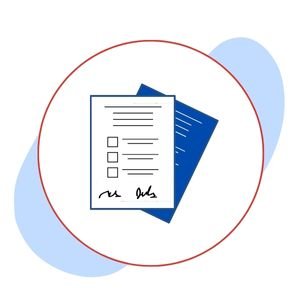 Complete the online form on the Fast ESA Letter with the necessary information to book your appointment with the licensed doctor.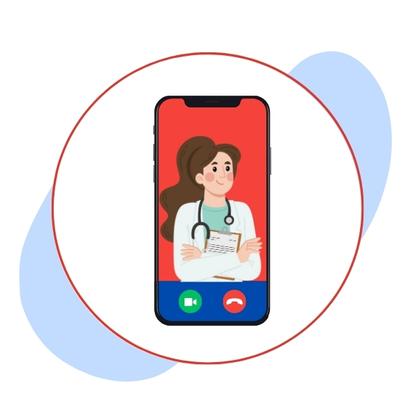 A doctor will evaluate your form based on the details and medical information you have provided.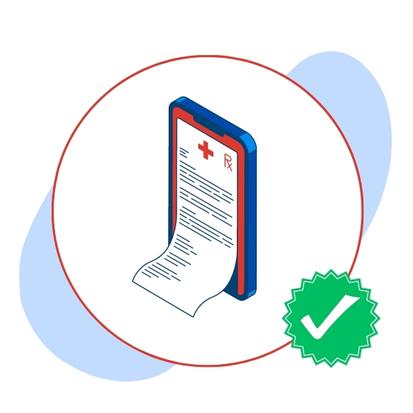 Based on the evaluation, you will receive your ESA Letter via Email. After receiving the ESA letter, you can live comfortably with your pet.
Only Fast ESA Letter offers 100% Money-Back Guarantee
If not qualified, we offer a 100% Money-Back Guarantee. No Appointments are Required.
Elements of Maine Legitimate ESA Letter
In order to get a valid Emotional Support Animal letter in Maine, the letter should be written by the state's licensed mental health professional, and it should include the following elements in it.
Must have the name, license number, and signature of the therapist.
Date of the license and state where it was issued.
The need for an ESA for treating the mental health of a person.
Details of the pet should be included.
Emotional Support Animal in Maine
Pets are the best companions in many ways. They provide unconditional love, care, and emotional support to help people deal with their mental health conditions, such as depression, panic disorder, or phobias and fears. Even pets can help people control their heartbeat fluctuations caused by PTSD and anxiety disorders. And even they don't ask for anything in return. But what if you need to have a pet to face your mental health issue but can't have one due to your building's no-pet policy?
In that case, you will need to designate your pet as an emotional support animal with the help of an ESA letter signed by a licensed mental healthcare professional (LMHP). But, what if you need your letter urgently? By keeping this mindset, the team of Fast ESA Letter provides you with a quick and easy process. With this three-step process, you can obtain an emotional support animal letter on the same day so that you will need not face any trouble or hassle.
Who Can Write an Emotional Support Animal Letter Maine?
Only a licensed medical healthcare professional (LMHP) can sign and issue a legitimate ESA letter. Here is a list of a few specialists that have the authority to sign an ESA letter in Maine:
A Physicians
A Psychiatrist
A licensed nurses', practitioner
A licensed marriage and family therapist (LMFT)
A Psychologist
A licensed clinical social Worker (LCSW)
Benefits Of Having an ESA Letter Online in Maine
Live in no-pet housing
No more pet charges
24/7 Online ESA Letter Support
A hassle-free downloadable copy of an ESA Letter.
Maine Emotional Support Animal laws
Maine's state has taken the initiative to promote mental health and wellness after realizing that people feel inferior because to their various mental requirements. The legislation has provided the ESA and its owners with legal protection under various laws in order to protect them from unwanted discrimination practices.
People with any type of mental health disabilities are protected by the Fair Housing Act. A person is allowed to live unrestricted on a rental property with their ESA in accordance with this Act. People with mental disabilities are given legal access under the Act because they need an ESA to overcome their disabilities like anxiety, depression, PTSD etc. If you have a valid ESA letter, you can even live on the no-pet policy without giving any additional fees or charges to live with your Emotional Support Animal.
The Fair Housing Act applies to campus housing also, which allows you to live with emotional support animals if you have a mental health disability. But you have to make sure that your emotional support animal is not allowed to enter the lecture halls with you as it can create an uncomfortable environment for other students.
As per the Maine Employment Laws the person taking therapeutic benefits from an emotional support animal can bring an ESA to the workplace if their performance improves by taking the permission from employer. You have to show your employer your medical reports and a valid ESA letter if you want to bring your ESA to the workplace.
Exception to Rules In Maine
Even the Federal Fair Housing Act protects your rights to have your emotional support animal by your side, wherever you stay. However, some rules can exclude your pet from the Fair Housing act, such as:
If your ESA causes any damage to the landlord's property, the landlord has the right to evict you after a 10-day notice.
Your landlord has the right to kick you out if your emotional support animal shows aggressive behavior toward others.
Your landlord can deny your ESA if it causes some allergic reaction to others.
Facts You Need to Know Before Receiving Your ESA
You can choose any domestic pet as an emotional support animal. It can be any pet such as cats, dogs, miniature horses, and even some harmless reptiles and birds as well.
The sole purpose of an emotional support animal is to provide comfort and emotional support to people with mental health issues, such as depression and anxiety. They can not assist their owners in challenging situations like service dogs.
Don't get scammed by Fraud ESA providers. Anyone asking you to get registered or certified your pet with the state government is a big con. Only a licensed mental health professional can write and issue a legal ESA letter.
Like humans, animals also love to spend time outside the room or at home. That is why ESA owners should take their furry friends outside to play or spend time with them. In this way, the pet owner can also socialize with others.
As a matter of course, the state government of Maine has provided many pet-friendly places where you can enjoy spending time with your pet as well as socialize with people.
Places Where You Can Adopt an ESA in Maine
Bangor Humane Society (Bangor, ME)
Midcoast Humane (Brunswick, ME)
Harvest Hills Animal Shelter (Fryeburg, ME)
Places to visit in Maine with an ESA
Quarry Run Dog Park (Portland, ME)
Ogunquit Dog Park (Ogunquit, ME)
Spirits Place (St Albans, ME)
Places to eat in Maine with an ESA
The Family Dog (Orono, ME)
The Thirsty Pig (Portland, ME)
2 Cats Bar Harbor (Bar Harbor, ME)
We offer our Customers a 100% Money-back Guarantee
If not qualified, we offer a 100% Money-Back Guarantee. No Appointments are Required.
Why Choose Fast ESA Letter
Fast ESA Letter has made it easier for you! Fast ESA is serving with its online legal ESA Letter services to individuals experiencing anxiety, stress, or any mental illness. We have a solution for you. Let your fingers on your PC do the talking and rest leave everything on us! With the colossal clientele, Fast ESA believes in providing legitimate solutions for all the issues concerning your mental health. So don't rush to the public counters and avail the online services.
The Best Dog Breeds for Emotional Support Animal
This breed is energetic, well-mannered, and very smart. They are an ideal choice for first-time dog owners because they make great guide or therapy dogs. These dogs are gaining popularity because of their social nature. They are also good with kids.
These are loving, active working dogs. They enjoy being active and require working dog food to meet their high energy requirements. They are excellent with children and simple to train.
The Border Collie is one of those dog breeds that has gained a lot of popularity among farmers and families because it is so attentive and obedient. These dogs are of high energy and like to participate in activities.
These dogs are the famous toy breeds among all. They are one of the most preferable choice among royal families because of their beautiful coat, cheerful smile, foxy face, and vibrant nature. They are sharp minded and alert dogs that can be easily trained.
Best Cat Breeds for Emotional Support Animal
American Short hairs are the greatest breed for children and senior citizens because of their loving and caring attitude. They have the power to relieve their owners with anxiety and depression problems.
Cats are affectionate and provide their owners the highest love and care. They want to remain close and like to be pampered.
These cats are the best snuggling companion. They are large and require a lot of attention. They make great friends because of their sociable and loveable nature.
These cats are unique from other cats since they are fully tailless while having a little stub of a tail. The Manx is a calm, affectionate cat. She seldom seems to show a lot of emotion. She enjoys being around people and is a devoted companion.
Frequently Asked Question
How do I get approved for ESA letter?
If you have one of the qualifying health conditions, you can apply for an ESA letter. This letter will help you stay with your emotional support pet wherever you go. The recognized health conditions are:
Anxiety
Depression
Panic Disorders
Bipolar Disorder
Attention Deficit Disorder
Post Trauma Stress Disorder
Cognitive Disorder
Phobias and fears
Learning Disorders and many more.
How do I get an ESA certified letter?
You don't need any ESA certification in Maine. You just need an ESA letter to assign your pet as an emotional support animal. To get your ESA letter from Fast ESA Letter, you will need to fill in Maine emotional support animal form that will contain the following information, including:
Your name
Contact information
Question regarding your health condition to understand better whether you need ESA or not
Question regarding your pet, like do you have any pet, if yes, how many pets do you have, and more
After providing all the information, you will need to submit your application along with paying a letter fee. Now, one of our doctors will evaluate your application as per the government's guidelines to determine whether you have a qualifying health condition for an ESA or not. If you qualify, you will get your ESA letter on the same day via email.
Do you need a new ESA letter every year?
Yes. You need a new ESA letter every year because a legitimate emotional support animal letter has a validity of 12 months. That is why you will need to renew your ESA letter every year.
Can a landlord deny an emotional support animal in Maine?
No. A landlord can not deny an emotional support animal in Maine.
Does Maine recognize emotional support animals?
Yes. The state government of Maine has recognized emotional support animals with the help of legitimate ESA letters.
What Are the Rules for Animals in Maine Housing?
The Federal Fair Housing Act protects the equal accommodation opportunities of those who need emotional support animals for treatment. As per this act, landlords cannot restrict your emotional support animal or impose added charges based on breed, size, or weight.
How I can connect with an LMHP in Maine Today!
Fast ESA Letter provides you with a quick and straightforward way to connect with a licensed medical health professional (LMHP). You will need to fill in your information and provide answers regarding your health condition. We will send your information to our team of health professionals, who will review your answers and provide you with an ESA letter if you qualify.
How to get an emotional support dog in Maine?
If you have a pet already, you can designate it as an emotional support animal with the help of an ESA letter. But if you don't have a pet, you can adopt one from the following adoption centers:
P.A.W.S. Animal Adoption Center, Camden
Midcoast Humane — Edgecomb Campus
Homeless Animal Rescue Team of Maine, Cumberland
Animal Orphanage, Old Town
Midcoast Humane, Brunswick
Bangor Humane Society
Hope Harbor Animal Society, Saco
Harvest Hills Animal Shelter, Fryeburg
Somerset Animal Shelter, Skowhegan
Can I take my ESA to restaurants in Maine?
Restaurants and hotels are not legally required to recognize emotional support animals or ESA letters. Still, some restaurants and hotels offer the facility to stay with your ESA. Some of them are:
Rudders Public House, Kittery
The Family Dog, Orono
Bar Harbor Beer Works, Bar Harbor
Rollover Cafe, Wells
The Carousel Marina / The Whale's Tale & Seafarer's Pub,
Boothbay Harbor
Little Dog Coffee Shop, Brunswick
Front Street Pub, Belfast
I will surely recommend their services. The Fast ESA letter staff is very supportive of any questions and concerns. They log my ESA paperwork within a day.
I needed an ESA letter urgent, so I decided to visit the Fast ESA letter website and trust me they provided my ESA letter within 24 hours of the time frame. Loved the service. I would definitely recommend the Fast ESA letter.
I share the great experience with the Fast ESA letter and how I'm happily living on my favorite rental property with my kitten.