Get Your Legit Emotional Support Animal Letter in Los Angeles, CA
Get evaluated, and receive your ESA letter in Los Angeles certified by licensed physicians.
Get An ESA Letter Online
Let your fingers on your PC do the talking!!!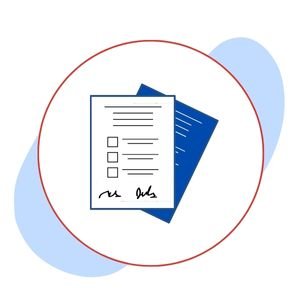 To get an ESA letter for your pet, you will need to fill in all your details on an online evaluation form. You will fill in your medical information and a requirement for an ESA in your form. After completing your details, you will submit the form online.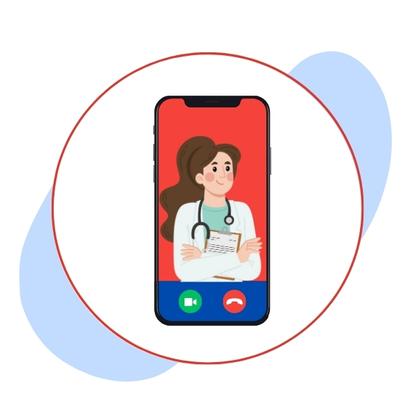 Once you submit your form online, you will get evaluated by the licensed mental health practitioners online. They will verify whether you qualify for an ESA or not.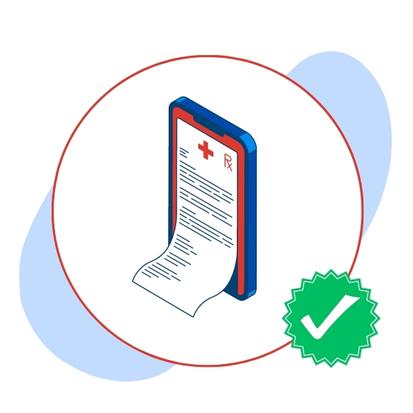 After you get evaluated, you will receive your ESA Letter online via email. You can further download your letter for living on rental properties with your ESA.
Only Fast ESA Letter offers 100% Money-Back Guarantee
If not qualified, we offer a 100% Money-Back Guarantee. No Appointments are Required.
Elements of a Legitimate ESA Letter
There are some points that professionals must take care of while writing a valid Emotional Support Animal letter as follows:
The professional should write it on their letterhead. It must not include the name of an online company.
It must contain the name and signature of the therapist.
It must consist of the date of issuance.
It should include the license number of the physician.
The letterhead must have the date on which the license had issued and the state.
It must describe why does the individual need an emotional support animal.
The letter must have the details of the pet
Emotional Support Animals in Los Angeles
Emotional Support Animals helps alleviate the symptoms of mental disabilities like stress, anxiety, depression, or many more.
Not only this, but Emotional Support Animals help in reducing the daily life stress from the lives of their owners.
In Los Angeles, many people have been suffering from much health debilitating mental or emotional conditions. They can get over all such issues by owning an Emotional Support Animal and get access to new ways of staying happy and healthy.
An Emotional Support Animal Letter is a recommendation which states that an individual is taking the therapeutic benefits from the Emotional Support Animal for recovering from intense emotions and mental illness. Acquiring an ESA Letter from a legitimate Mental Health Professional grants you some special privileges like to stay and fly with your ESA. California has passed some state laws as well for reducing the struggle for jobs and transportation.
Who Can Write an ESA Letter in Los Angeles, California?
A state-authorized Mental Health Professional must prescribe an ESA Letter. This includes the following health care professionals.
A Primary Care Physician.
A Licensed Therapist.
Any Licensed Mental Health Professional.
A Licensed General Physician.
Emotional Support Animal Laws in Los Angeles
In Los Angeles, some laws and rules have passed to protect an Emotional Support Animal and its owner from discrimination due to their disabilities.
In Los Angeles, California has adopted the Fair Housing Act (FHA) that allows individuals to live with their Emotional Support Animal. According to this law, an individual can live with their Emotional Support Animals on any rental properties while suffering from debilitating health issues. As per the state laws, a landlord cannot refuse tenants' request to live with an Emotional Support Animal and can make reasonable accommodation to live with their pets. This law protects the individuals from getting discriminated against for their disabilities and taking assistance from animals for their disabilities.
Well, In Los Angeles, CA, the legal protection afforded to emotional support animals may not protect them in every situation. The landlords may deny renters to live with emotional support animals if, even with reasonable accommodation, the animal poses a threat to others' health and safety or would cause substantial property damage. Also, the amount of damage done by an animal need not be high if it is unreasonable.
Ailments to Qualify For ESA
Several conditions are recognized under the Diagnostic and Statistical Manual. They include but are not limited to:
Anxiety
Depression
Panic Disorders
Bipolar Disorder
Attention Deficit Disorder
Post Trauma Stress Disorder
Cognitive Disorder
Phobias and fears
Learning Disorders
We offer our Customers a 100% Money-back Guarantee
If not qualified, we offer a 100% Money-Back Guarantee. No Appointments are Required.
If you have a valid ESA letter in the State of California, the landlord or housing provider:
Must allow emotional support animals, even if there is a general "no-pets" policy.
Cannot charge pet deposits or pet fees in connection with the ESA.
Cannot place limitations on the size, weight, and breed of the emotional support animal.
Benefits of an ESA Letter
Live in no-pet housing
No more pet charges
24/7 Online ESA Letter Support
A hassle-free downloadable copy of an ESA Letter.
Why Choose Fast ESA Letter
GET ALL THE SUPPORT AND LOVE YOU DESERVE!!!
Fast ESA letter is an online service provider that assists people to stay with their pets by providing legal access to get over debilitating mental health issues like anxiety, depression, and stress. With Fast ESA letter, patients do not need to wait for weeks to spend time with their loving pets, fix appointments, and visit any clinics to have their approvals. Get instant approvals and find legitimate solutions for all the issues. Get started with us by applying online.
WE WON'T LET YOU GET TRAPPED IN THE ONLINE SCAMS!!!
Places Where You Can Adopt an ESA in Los Angeles
Pet Orphans of Southern California (POSC): POSC is a non-profit animal shelter that reduces euthanasia in city and county shelters by rescuing and successfully rehoming healthy, clean, loving, adoptable dogs and cats. They believe in providing affordable vaccines, spay/neuter, microchip, and health care to the lower-income community. LA Animal Services: They aim to promote and protect the health, safety, and welfare of animals and people. They envision providing shelter to every born pet and give a good home to them. No-Kill Los Angeles: No-kill Los Angeles aims to break the stigma that rescue dogs are damaged goods and to help decrease the number of dogs euthanized in local shelters by showing the community that you can find beautiful dogs of all breeds and sizes through rescue.
Very quick turn around and professional service!
Easy and so friendly…got my ESA letter and had friendly service. Would come again.
Smooth process and exceptional professionalism. Will come back for sure!