Get Your Legit Emotional Support Animal Letter in Hawaii
Get endorsed by the Local health professionals In Hawaii.
How to Get an ESA Letter in Hawaii Online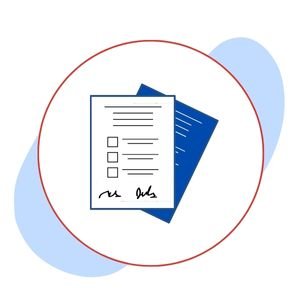 To get your Emotional Support Animal Letter, firstly, you need to fill out an online assessment form with your details and a requirement for an Emotional Support Animal.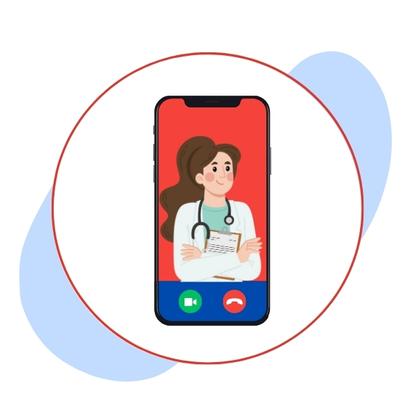 After filling in all your details, your details will get evaluated by a licensed medical health professional online.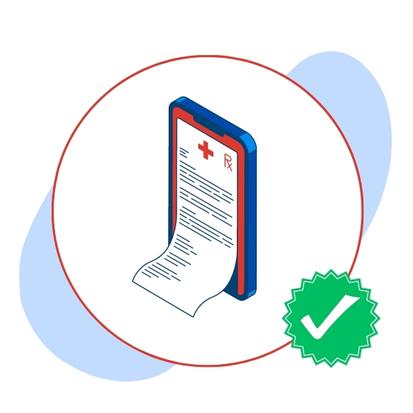 Once you get evaluated, you will finally receive your ESA Letter via email. You can download and save your ESA letter for living with your pet.
Only Fast ESA Letter offers 100% Money-Back Guarantee
If not qualified, we offer a 100% Money-Back Guarantee. No Appointments are Required.
Elements of Hawaii Legitimate ESA Letter
A valid emotional support animal letter indicates that the person needs a pet's assistance for coping with intense emotions, anxiety, or any mental illness.
Must be written on state-licensed mental health professional's letterhead.
Must have the name, license number, and signature of the therapist.
Date of the license and state where it was issued.
The need for an ESA for treating the mental health of a person.
Details of the pet should be included
Emotional Support Animal in Hawaii
An emotional support animal is a pet that, by providing comfort, love, and security, can lessen the symptoms of a mental or emotional condition (ESA). You can select any animal as your ESA, including a dog, cat, peacock, rabbit, hamster, or even a pig. Like service animals, they don't need any additional training to be ESA.
With the help of the fuzzy animal's affection and emotional support, Hawaii has recognized the crucial function that Emotional Support Animals play in fostering mental and emotional wellness. ESA therapy has been shown to be effective in treating mental illness. An emotional support animal gives the owner a great deal of love, care, and support and encourages them to work toward a better tomorrow.
Hawaii has taken some courageous steps to safeguard those who suffer from mental illness from other people's discrimination on the basis of using an ESA for therapeutic purposes. The person is shielded from legal issues by Hawaii Emotional Support Animal statutes, which also let them live with their ESA in no-pet communities with no restrictions on pets. An ESA Letter is a stand-alone document that enables someone to obtain the unique advantages made available by the ESA protection statutes. An ESA Letter covers everything, from obtaining an ESA to the protection and benefits provided by an ESA.
Who Can Write an ESA Letter in Hawaii?
A state-authorized Mental Health Professional must prescribe an ESA Letter. This includes the following healthcare professionals.
A Primary Care Physician.
A Licensed Therapist.
Any Licensed Mental Health Professional.
A Licensed General Physician.
Benefits Of Having an ESA Letter in Hawaii
Live in no-pet housing
No more pet charges
24/7 Online ESA Letter Support
A hassle-free downloadable copy of an ESA Letter.
Hawaii Emotional Support Animal Laws
The fair housing act protects people who are suffering from any mental health disability. According to this Act, a patient can live freely on a rental property with their ESA or pet.
The Act provides legal access to people who are mentally disabled as they require an ESA to get over their disabilities. Also, a person is not required to pay any extra charges for their pet.
Emotional Support Animals are not regular pets and are protected under state laws. One cannot deny, neglect, and abuse an ESA or ESA owner. Hawaii's law enforcement and animal control have the right to hold charges as it becomes a criminal offense. Well, under the Fair Housing Act, an Emotional Support Animal can get denied in the case:
Your ESA is causing danger to anyone.
Your ESA caused harm to the property.
Punishment for misrepresenting your ESA in Hawaii
In case a person is misrepresenting any emotional support animal, service animal, or assistance animal. Then, it will be considered a punishable act under Hawaiian state law. Also, a person can:
Imprison for six months or less
For the first Offense—A fine will be charged up to $250 to $1000
For the Second Offense and there on afterward—A fine of up to $2000
Leaving your dog behind to shop or eat outside is like leaving your family member behind. Dog owners often miss their pets terribly, and some even cut their holidays short to get home quicker to their beloved furry family member. But you'll be surprised to see how many dog-friendly locations there are in Hawaii. There are many pet-friendly hotels, restaurants, parks, and beaches in Hawaii where you can enjoy your dog's companionship.
Places Where You Can Adopt an ESA in Hawaii
Hawaiian Humane Society (Honolulu, HI)
Rainbow Friends Animal Sanctuary (Kurtistown, HI)
Hawaii Animal Rescue Foundation (HARF) (Wailuku, HI)
Places to visit in Hawaii with an ESA
Hotel Renew (Honolulu, HI)
Honolulu Airbnb Rentals (Honolulu, HI)
Paradise Bay Resort (Kaneohe, HI)
Places to eat in Hawaii with an ESA
Nico's Pier 38 (Honolulu, HI)
Greek Marina (Honolulu, HI)
Whole Foods Market Kailua (Kailua, HI)
We offer our Customers a 100% Money-back Guarantee
If not qualified, we offer a 100% Money-Back Guarantee. No Appointments are Required.
Why Choose Fast ESA Letter
Fast ESA Letter has made it easier for you! Fast ESA is serving with its online legal ESA Letter services to individuals experiencing anxiety, stress, or any mental illness. We have a solution for you. Let your fingers on your PC do the talking and rest leave everything on us! With the colossal clientele, Fast ESA believes in providing legitimate solutions for all the issues concerning your mental health. So don't rush to the public counters and avail the online services.
The Best Dog Breeds for Emotional Support Animal
American Labrador
The most popular breed of dog in America is the adorable, sweet-faced Labrador Retriever. For a family searching for a medium-to-large dog, labs make sociable, outgoing, and affectionate companions with plenty of love to go around.
French Bulldog
One of the most well-known little dog breeds in the world. The lively, observant, versatile, and utterly appealing Frenchie with deep wrinkles wrapped over it.
Great Dane
These dogs are a great companion of joy to live with. The coat comes in different color and pattern. The best pattern that is usually seen in these dogs is a combination of black and white patchwork pattern known as 'harlequin'
Beagles
Beagles are happy, loveable, compassionate dogs. The Beagles s fortune is in his adorable face with its big brown eyes set up by long nose. These are curious, energetic dogs who require plenty of playtime.
Best Cat Breeds for Emotional Support Animal
Calico
One of the famous cat breeds in Hawaii is Calico. Calico cats are known as a state cat because of their white, black and orange color.
Siamese
These cats are also very famous in Hawaii. They are sweet and quite cats who do not trouble you. She demands your attention and will also be loved by your family members.
Tabby cat
A tabby is a domestic cat with distinctive M- shaped markings on his forehead. She looks super cute in a white and gray combination covered with long hair. Likes to get the attention of the owners.
Birman
These cats are super cute who loves to cuddle all the time. Basically this beauty is a lap cat and is very gentle and friendly in nature. She's always playful with children
Frequently Asked Question
Where is an emotional support dog allowed?
An Emotional Support Animal is allowed in apartments and housing properties to assist a disabled person. Also, a person will not require to paying anything for their ESA if living in a rental apartment.
What type of dog breeds are not allowed in Hawaii?
All non-domestic dogs and cat hybrids such as wolf, Dingo, Bengal, Savannah, and wolf cross are not allowed to enter Hawaii.
Do landlords have to take emotional support animals in Hawaii?
Well, According to the Fair Housing Act, a landlord cannot refuse a prospective tenant for his disability and need to make reasonable agreements for individuals with disabilities. One should allow a person to have an ESA to get over the disability.
What disorders qualify for an emotional support animal in Hawaii?
Anxiety disorders, post-traumatic stress disorder(PTSD), and many other emotional and psychiatric disabilities can qualify a person to get an ESA in Hawaii.
How do you get an emotional support animal in Hawaii?
To get your ESA in Hawaii, you will require to follow these simple steps:
Fill out the online assessment form
Get evaluated by Licensed Mental health Physicians
Get approved and receive your letter digitally.
Christina
★★★★★
True ESA letter companies are hard to find because of the scam going all around us. After a lot of research, I found out about the Fast ESA letter. The services are truly commendable. They provide the ESA letter within 24 hours of applying. Highly recommendable.
Edolie
★★★★★
I really appreciate the efforts of the Fast ESA letter team! They're perfect at their jobs. They helped me a lot with the process of providing an ESA letter.
Gabriella
★★★★★
I hate doing additional documentation for the ESA letter. I saw many mental health professionals who are doing online scams in providing ESA letters. I heard about the Fast ESA letter, so I visited their website and trust me they are doing a great job.