Get Your Legit Emotional Support Animal Letter in Delaware
Get endorsed by the Local health professionals in Delaware.
How to Get an ESA Letter in Delaware Online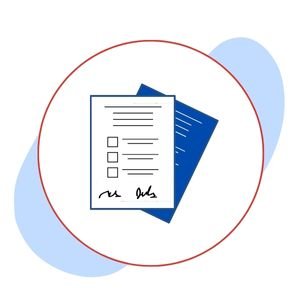 Start the process by filling out the details required in the evaluation form on Fast ESA Letter and book your appointment with a licensed healthcare professional.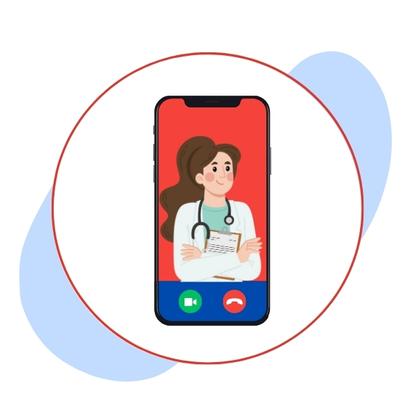 At the appointment, one of our doctors will contact you and examine your medical conditions with some questions related to your medical conditions and need for ESA.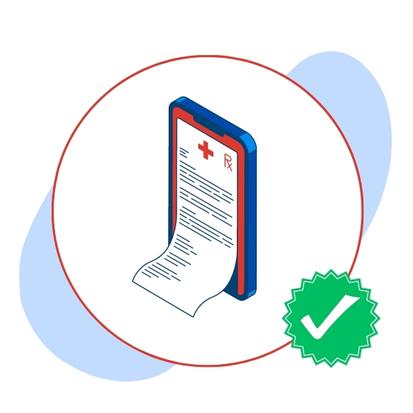 You will get your ESA Letter after your evaluation. You can also download it and live freely with your pet.
Only Fast ESA Letter offers 100% Money-Back Guarantee
If not qualified, we offer a 100% Money-Back Guarantee. No Appointments are Required.
Elements of Delaware Legitimate ESA Letter
According to the Delaware pet laws, the ESA letter should be written in the state's licensed mental health professional letterhead, and it should include the following below-mentioned elements in it. These are:
Name and signature of the therapist.
Date of issuance of ESA letter.
Signature of the therapist.
The person's need of having an ESA for his/her mental health condition.
Details of the pet including breed, type and size.
Emotional Support Animal in Delaware
An emotional support animal or ESA is a term used for a pet who is a part of treatment for those suffering from mental health conditions such as social phobias or other disorders. The ESA can also help people control their heartbeat fluctuations caused by PTSD and anxiety disorders. But, it can be challenging to get the benefits of ESA for those who stay in rental apartments where the landlords have no-pet policies. Or sometimes, the landlords impose additional charges to have a pet.
In this case, an ESA letter is written and signed by a licensed mental healthcare professional (LMHP) on their letterhead. But, how to find a local LMHP who can evaluate your health condition and sign you an Emotional Support Animal letter for housing? Team Fast ESA Letter has the answer to this question. We offer a quick and straightforward three-step process that provides you with an ESA letter on the same day. So you will be able to stay with your ESA wherever you live.
Who Can Write an ESA Letter in Delaware?
Only a licensed medical healthcare professional (LMHP) can sign and issue a legitimate ESA letter. Here is a list of a few specialists that have the authority to sign an emotional support animal letter in Delaware:
A Physicians
A Psychiatrist
A licensed nurses', practitioner
A licensed marriage and family therapist (LMFT)
A Psychologist
A licensed clinical social worker (LCSW)
Benefits Of Having an ESA Letter in Delaware
Live in no-pet housing
No more pet charges
24/7 Online ESA Letter Support
A hassle-free downloadable copy of an ESA Letter.
Delaware Emotional Support Animal Laws
Delaware has implemented certain rules in order to provide federal protection to the ESA owners because the state has recognized the crucial role that these animals play in enhancing the health and wellbeing of people with disabilities.
Delaware ESA Housing Laws
People with any type of mental health disabilities are protected by the Fair Housing Act. A patient may reside unrestricted on a rental property with their ESA in accordance with this Act. People with mental disabilities are given legal access under the Act because they need an ESA to overcome their disabilities like anxiety, depression, PTSD etc. If you have a valid ESA letter, you can even live on the no-pet policy without giving any additional fees or charges to live with your Emotional Support Animal.
Allowing an Emotional Support Animal in the workplace means modifying the workplace policy. Since the Americans with Disability Act does not protect an ESA, an employer can reject your request to bring your ESA with you. However, employers have the authority to request medical documentation when an employee requests accommodation. So, you can get a letter for your emotional support animal from Delaware LMHP. Considering your disability in mind, they can permit your ESA in the workplace.
Delaware Campus Housing Law
According to the Fair Housing Act you can even bring your emotional support animal to the campus if you have a valid ESA letter signed by the licensed mental health professional. However, you're not permitted to bring your ESA on academic blocks, cafeteria, libraries or labs.
The exception to Rules In Delaware
Even the Federal Fair Housing Act in Delaware protects your rights to have your emotional support animal by your side, wherever you stay. However, some rules can exclude your pet from the Fair Housing Act, such as:
If your ESA causes any damage to the landlord's property, the landlord has the right to evict you after a 10-day notice.
Your landlord has the right to kick you out if your emotional support animal shows aggressive behavior toward others.
Your landlord can deny your ESA if it causes some allergic reactions to others.
Facts You Need to Know Before Receiving Your ESA
According to the renter's rights in Delaware, you can choose any domestic pet as an emotional support animal. It can be any pet such as cats, dogs, miniature horses, and even some harmless reptiles and birds as well.
The sole purpose of an emotional support animal is to provide comfort and emotional support to people with mental health issues, such as depression and anxiety. They can not assist their owners in challenging situations like service dogs.
Don't get scammed by Fraud ESA providers. Anyone asking you to get registered or certified your pet with the state government is a big con. Only a licensed mental health professional can write and issue a legal ESA letter.
Like humans, animals also love to spend time outside the room or at home. That is why ESA owners should take their furry friends outside to play or spend time with them. In this way, the pet owner can also socialize with others.
As a matter of course, the state government of Delaware has provided many pet-friendly places where you can enjoy spending time with your pet as well as socialize with people.
Places Where You Can Adopt an ESA in Delaware
Humane Animal Partners (Wilmington, DE)
Brandywine Valley SPCA (New Castle, DE)
Faithful Friends Animal Society (Wilmington, DE)
Places to visit in Delaware with an ESA
Talley Day Park (Castle County, DE)
Tidbury Park (Highland Acres, DE)
Rockford Park (Wilmington, DE)
Places to eat in Delaware with an ESA
Dogfish Head Brewings & Eats (Rehoboth Beach, DE)
Beaverdam Pet Food (Greenwood, DE)
Johnnies Dog House and Chicken Shack (Wilmington, DE)
We offer our Customers a 100% Money-back Guarantee
If not qualified, we offer a 100% Money-Back Guarantee. No Appointments are Required.
Why Choose Fast ESA Letter
Fast ESA Letter has made it easier for you! Fast ESA is serving with its online legal ESA Letter services to individuals experiencing anxiety, stress, or any mental illness. We have a solution for you. Let your fingers on your PC do the talking and rest leave everything on us! With the colossal clientele, Fast ESA believes in providing legitimate solutions for all the issues concerning your mental health. So don't rush to the public counters and avail the online services.
The Best Dog Breeds for Emotional Support Animal
American Labrador
The most popular breed of dog in America is the adorable, sweet-faced Labrador Retriever. For a family searching for a medium-to-large dog, labs make sociable, outgoing, and affectionate companions with plenty of love to go around.
French Bulldog
One of the most well-known little dog breeds in the world. The lively, observant, versatile, and utterly appealing Frenchie with deep wrinkles wrapped over it.
Great Dane
These dogs are a great companion of joy to live with. The coat comes in different color and pattern. The best pattern that is usually seen in these dogs is a combination of black and white patchwork pattern known as 'harlequin'
Beagles
Beagles are happy, loveable, compassionate dogs. The Beagles s fortune is in his adorable face with its big brown eyes set up by long nose. These are curious, energetic dogs who require plenty of playtime.
Best Cat Breeds for Emotional Support Animal
Calico
One of the famous cat breeds in Delaware is Calico. Calico cats are known as a state cat because of their white, black and orange color.
Siamese
These cats are also very famous in Delaware. They are sweet and quite cats who do not trouble you. She demands your attention and will also be loved by your family members.
Tabby cat
A tabby is a domestic cat with distinctive M- shaped markings on his forehead. She looks super cute in a white and gray combination covered with long hair. Likes to get the attention of the owners.
Birman
These cats are super cute who loves to cuddle all the time. Basically this beauty is a lap cat and is very gentle and friendly in nature. She's always playful with children
Frequently Asked Question
Can a landlord deny an emotional support animal Delaware?
No. The landlords can not deny emotional support animals in Delaware. Because the Federal Fair Housing Act protects the equal accommodation opportunities of those who need emotional support animals for treatment. As per this act, landlords cannot discriminate against people based on their disabilities. Suppose the person has a mental health issue and he/she needs an emotional support animal for treatment. In that case, the landlord can not deny an ESA or impose added charges based on the breed, size, or weight.
Where can I get legit ESA letters?
With the Fast ESA letter, you will need to follow the below-mentioned three steps to get a legit emotional support animal letter at home in no time:
Fill in your personal information
Answer your questionnaire that includes detailed information about your health condition.
Now, submit your application after paying the letter fee.
After submission, one of our licensed professionals will review your application. If you qualify, you will receive your ESA letter via email without any delay.
Are there restrictions on emotional support animals?
Yes. There are some restrictions when choosing emotional support animals. You can choose domestic pet animals like miniature horses, guinea pigs, harmless reptiles, and more. Furthermore, suppose your ESA causes any damage to the landlord's property. In that case, the owner will be liable for all the repair charges. Also, the landlord will be free to kick the tenant out after a 10-day notice.
How do I get my emotional support dog for anxiety?
Getting your dog certified from Fast ESA Letter is very straightforward and quick. You will need to fill in a 5-minutes questionnaire that will contain the following information:
Your name
Contact information
Question regarding your health condition to understand better whether you need ESA or not
Question regarding your pet
After providing all the information, you will need to submit your application and pay a letter fee. Now, one of our doctors will evaluate your application as per the government's guidelines to determine whether you have a qualifying health condition for an ESA or not. If you qualify, you will get your ESA letter on the same day via email.
How to get an emotional support animal in Delaware?
You can assign your furry friend as an emotional support animal with a valid ESA letter if you already have one. But if you don't have a pet, you can adopt from one of the following pet shelters in Delaware:
Delaware Humane Association Rehoboth Beach Adoption Center, Sussex County
First State Animal Center and SPCA, Wyoming
Brandywine Valley SPCA Dover
Brandywine Valley SPCA, Georgetown Campus
Greyhound Pet Adoptions of Delaware, South Bethany
Forgotten Cats Inc, Greenville
Pennsville Animal Shelter
How to connect with an LMHP in Delaware?
You need to get in touch with us to get connected with a licensed mental healthcare professional (LMHP) in Delaware. You can follow the below-mentioned steps for ESA certification:
Fill in the simple questionnaire
Get evaluated by a local licensed doctor
Receive your ESA letter via email
The whole process of getting an ESA letter can take up to 24 hours without stepping out from the comfort of your home.
Can my landlord ask for other documentation for an emotional support animal?
No. If you have a valid ESA letter signed by a licensed professional, your landlord can not ask you for other documentation for your emotional support animal.
What conditions qualify you for an emotional support animal?
If you have one of the qualifying health conditions, you can apply for an ESA letter. This letter will help you stay with your emotional support pet wherever you go. The recognized health conditions are:
Anxiety
Depression
Panic Attacks
ADHD- Attention Deficit Hyperactivity disorder
Substance-related disorders (alcohol, drugs)
OCD- Obsessive-Compulsive Disorder
Phobias
PTSD-Post-traumatic stress disorder
Acute Stress Disorder
Eating Disorders
Learning Disorders
Personality Disorders
Bipolar Disorder
Sexual disorder
Developmental coordination disorder
Schizophrenia
Autism and many more.
George Davidson
★★★★★
I was suffering from mental disabilityand I thought of have an Emotional Support Animal. I have no time and energy to take appointments with doctors or therapists for having an ESA letter. So, I started searching for it online. There are many scams going on in providing the ESA letter online. But the Fast ESA letter is the one that is the correct choice that you can trust. Thank you, Fast ESA Letter team for providing me with the ESA letter.
Stu Rosily
★★★★★
I will highly recommend you get your ESA letter from the Fast ESA letter. The online process of getting an ESA letter is very easy and with just a simple click on your screen, you can get your ESA letter within 24 hours. Amazing job by the Fast ESA letter team.
Markus
★★★★★
I was looking for an authentic source because I want to rent the no -pet property. First, I need to have an ESA letter for my pet. I contacted the teammates of the Fast ESA letter and trust me they are amazing in their jobs. They help me in getting my ESA letter and also explained to me the process that how I can keep myself secure with the help of the ESA letter.
Areas we Cover in Delaware