ESA Letter | Emotional Support Animal Doctors Los Angeles, CA
Get evaluated, and receive your ESA letter in Los Angeles certified by licensed physicians.
How to Get an ESA Letter in Los Angeles Online?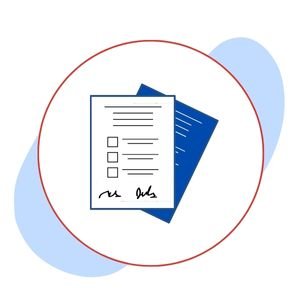 To get an ESA letter for your pet, you will need to fill in all your details on an online evaluation form. You will fill in your medical information and a requirement for an ESA in your form. After completing your details, you will submit the form online.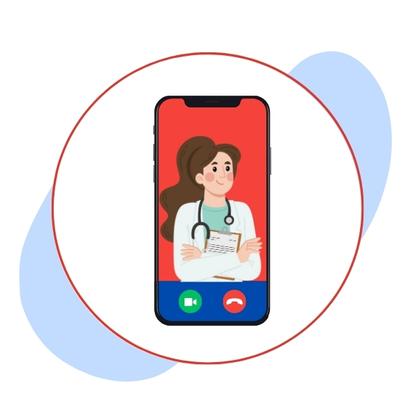 Once you submit your form online, you will get evaluated by the licensed mental health practitioners online. They will verify whether you qualify for an ESA or not.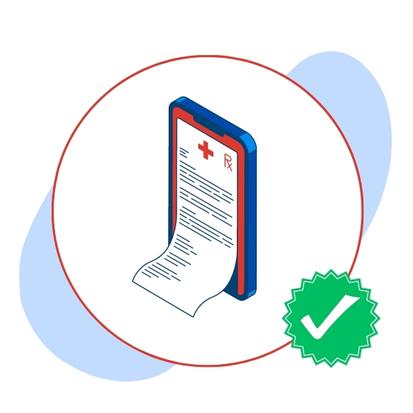 After you get evaluated, you will receive your ESA Letter online via email. You can further download your letter for living on rental properties with your ESA.
Fast ESA Letter fully complies with the California AB-468 Law, ensuring you receive the highest legal protection for your emotional support animal needs.
After considering that an ESA could benefit your mental health conditions, your healthcare professional will monitor your mental health for 30 days. During these 30 days, they will establish a patient-provider relationship with you to confirm your need for an emotional support animal. The California AB-468 Law mandates this patient-provider relationship.
Only Fast ESA Letter offers 100% Money-Back Guarantee
If not qualified, we offer a 100% Money-Back Guarantee. No Appointments are Required.
Elements of a Legitimate ESA Letter
There are some points that professionals must take care of while writing a valid Emotional Support Animal letter as follows:
The professional should write it on their letterhead. It must not include the name of an online company.
It must contain the name and signature of the therapist.
It must consist of the date of issuance.
It should include the license number of the physician.
The letterhead must have the date on which the license had issued and the state.
It must describe why does the individual need an emotional support animal.
The letter must have the details of the pet
Emotional Support Animals in Los Angeles
Dealing with emotional or mental distress is easy in Los Angeles. Why? Because Los Angeles allows you to add emotional support animals to your treatment regimes. These animals are known for providing unconditional love or support to alleviate your mental illness.
If an emotional support animal could benefit you, you must obtain an ESA letter. An ESA letter will provide legal protections under the Fair Housing Act (FHA) and the Air Carrier Access Act (ACAA). These laws mandate landlords and airlines must accommodate persons with emotional support animals, even in places with no-pet policies or restrictions. However, only a few airlines allow emotional support animals.
Who Can Write an ESA Letter in Los Angeles, California?
A state-authorized Mental Health Professional must prescribe an ESA Letter. This includes the following health care professionals.
A Primary Care Physician.
A Licensed Therapist.
Any Licensed Mental Health Professional.
A Licensed General Physician.
Emotional Support Animal Laws in Los Angeles
In Los Angeles, some laws and rules have passed to protect an Emotional Support Animal and its owner from discrimination due to their disabilities.
In Los Angeles, California has adopted the Fair Housing Act (FHA) that allows individuals to live with their Emotional Support Animal.
According to this law, an individual can live with their Emotional Support Animals on any rental properties while suffering from debilitating health issues. As per the state laws, a landlord cannot refuse tenants' request to live with an Emotional Support Animal and can make reasonable accommodation to live with their pets. This law protects the individuals from getting discriminated against for their disabilities and taking assistance from animals for their disabilities.
Well, In Los Angeles, CA, the legal protection afforded to emotional support animals may not protect them in every situation.
The landlords may deny renters to live with emotional support animals if, even with reasonable accommodation, the animal poses a threat to others' health and safety or would cause substantial property damage. Also, the amount of damage done by an animal need not be high if it is unreasonable.
New California Emotional Support Animal Laws (AB 468)
California's Governor Gavin Newsom signed a new law, AB 468, which addresses the misrepresentation of emotional support animals as service animals and restricts businesses that sell ESA ID cards, harnesses, and vests designed to mislead others into thinking that an ESA is a service animal.
If anyone sells or provides identification, certificate, tag, vest, or leash for an emotional support animal, they shall provide a written notice to the buyer that states all of the following:
The item does not entitle an ESA to the rights and privileges accorded by law to a service dog.
Unintentionally or intentionally representing oneself as the owner or trainer of any canine licensed to be qualified as or identified as a service dog violates Section 365.7 of the Penal Code.
Assembly Bill 468, passed on September 16, 2021, became effective on January 1, 2022. According to AB 468, emotional support animals cannot serve as service animals. These two types of animals are distinct based on their purposes, roles, and access to public areas.
AB 468 sets limitations for healthcare practitioners to recommend ESAs. These restrictions are implemented to ensure that obtaining an ESA recommendation is more regulated and legitimate. Healthcare practitioners are required to adhere to specific guidelines when recommending an ESA.
They must have a valid and active license.
They must include the type of professional license in the documentation.
The law establishes a client-provider relationship with a patient for at least 30 days before offering the ESA letter.
Healthcare practitioners must provide verbal or written notice to the individual who intentionally or unintentionally represents themselves as the owner of any canine licensed as a guide, signal, or service dog, as it violates Section 365.7 of the Penal Code.
A healthcare professional may be subject to discipline from the healthcare practitioner's licensing board for violating this section.
Under AB 468, animals not trained to perform specific tasks or work related to a disability will be considered ESAs. Anyone who intentionally and falsely claims their ESA as a service animal is guilty of violating Section 365.7 of the Penal Code.
Any business or ESA owner found guilty will also be subject to penalties as outlined in Section 365.7 of the Penal Code. The penalties shall be as follows:
$500 for the first violation
$1,000 for the second violation
$2,500 for the third and any subsequent breach.
An action for penalties under this section may be placed by the Attorney General, a district attorney, a county counsel, or a city attorney.
We offer our Customers a 100% Money-back Guarantee
If not qualified, we offer a 100% Money-Back Guarantee. No Appointments are Required.
Ailments to Qualify For ESA
Several conditions are recognized under the Diagnostic and Statistical Manual. They include but are not limited to:
Anxiety
Depression
Panic Disorders
Bipolar Disorder
Attention Deficit Disorder
Post Trauma Stress Disorder
Cognitive Disorder
Phobias and fears
Learning Disorders
We offer our Customers a 100% Money-back Guarantee
If not qualified, we offer a 100% Money-Back Guarantee. No Appointments are Required.
If you have a valid ESA letter in the State of California, the landlord or housing provider:
Must allow emotional support animals, even if there is a general "no-pets" policy.
Cannot charge pet deposits or pet fees in connection with the ESA.
Cannot place limitations on the size, weight, and breed of the emotional support animal.
Benefits of an ESA Letter:
Live in no-pet housing.
No more pet charges.
24/7 Online ESA Letter Support.
A hassle-free downloadable copy of an ESA Letter.
Why Choose Fast ESA Letter in Los Angeles?
Fast ESA letter is an online service provider that assists people to stay with their pets by providing legal access to get over debilitating mental health issues like anxiety, depression, and stress. With Fast ESA letter, patients do not need to wait for weeks to spend time with their loving pets, fix appointments, and visit any clinics to have their approvals. Get instant approvals and find legitimate solutions for all the issues. Get started with us by applying online.
Places Where You Can Adopt an ESA in Los Angeles
Pet Orphans of Southern California (POSC): POSC is a non-profit animal shelter that reduces euthanasia in city and county shelters by rescuing and successfully rehoming healthy, clean, loving, adoptable dogs and cats. They believe in providing affordable vaccines, spay/neuter, microchip, and health care to the lower-income community.
LA Animal Services: They aim to promote and protect the health, safety, and welfare of animals and people. They envision providing shelter to every born pet and give a good home to them.
No-Kill Los Angeles: No-kill Los Angeles aims to break the stigma that rescue dogs are damaged goods and to help decrease the number of dogs euthanized in local shelters by showing the community that you can find beautiful dogs of all breeds and sizes through rescue.
Very quick turn around and professional service!
Easy and so friendly…got my ESA letter and had friendly service. Would come again.
Smooth process and exceptional professionalism. Will come back for sure!
Frequently Asked Question
Do ESAs Require Special Training or Certification in Los Angeles?
No. ESA doesn't need any kind of training or certification in Los Angeles. You only need an ESA letter from a licensed healthcare professional. It's an official documentation stating your need for an emotional support animal to alleviate your mental health symptoms. While ESAs do not require specialized training, they should still be well-behaved and under control when in public spaces.
Can My Landlord Reject My ESA in Los Angeles?
Fair housing allows you to live with your ESA without any restrictions. Moreover, landlords must make reasonable accommodations for your ESA. However, there are still some cases when a landlord has the right to reject your ESA, and these include:
If your ESA is aggressive in behavior.
If your ESA bites or barks at other tenants.
If your ESA carries a disease.
If your ESA poses safety threats to others.
If your ESA creates an undue financial burden on the landlord.
Is There a Registration Fee for ESAs in Los Angeles?
There is no registration required for ESA in Los Angeles. If someone asks you for ESA registration and fees, move back. They are trying to scam you. Once you obtain a valid ESA letter from a licensed mental health professional, your animal is recognized as an official ESA.
Can I Bring My ESA to Public Places in Los Angeles?
Unfortunately, no law protects ESA in public places. However, people know the therapeutic benefits of animal-assisted therapy, so they welcome ESA with their open hands. Public spaces are becoming more accommodating and recognizing emotional support animals.
Is My ESA Letter Valid in Los Angeles if Issued in Another City or State?
ESA letters issued by licensed mental health professionals are recognized and valid across the United States. Therefore, if you have an ESA letter issued in another city or state, it should generally be considered good in Los Angeles. However, some landlord accepts ESA letter from their state only. You can convince them and live with your ESA.
Do I Need to Renew My ESA Letter in Los Angeles?
To harness the benefits of an Emotional Support Animal in Los Angeles, it's crucial to renew your ESA letter promptly. ESA letters are typically valid for one year, and failing to renew your ESA letter can result in the loss of all the benefits associated with the Fair Housing Act (FHA). Renewing your ESA letter before it expires ensures you can continue living with your ESA in Los Angeles.
Best ESA Letter Service Providers in Los Angeles Near Me
ESA Letter | Emotional Support Animal Doctors Los Angeles, CA
198 W Temple St, Los Angeles, CA 90012