Get Your Legit Emotional Support Animal Letter in Alaska
Get endorsed by the Local health professionals in Alaska.
How to Get an ESA Letter in Alaska Online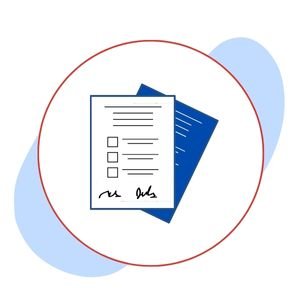 Fill out a registration form on the patient portal of Fast ESA letter and book your appointment with a licensed healthcare professional.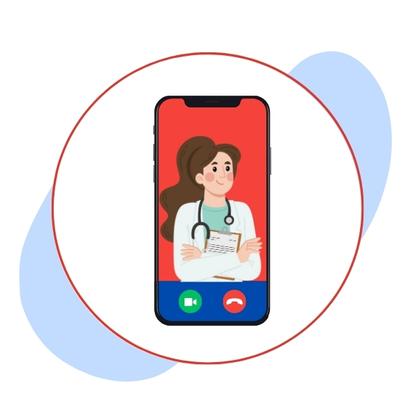 One of our doctors will contact you at the mentioned time and examine your medical conditions. The doctor will generally ask you some questions about your medical conditions, and you can also present your previous medical records if you have any.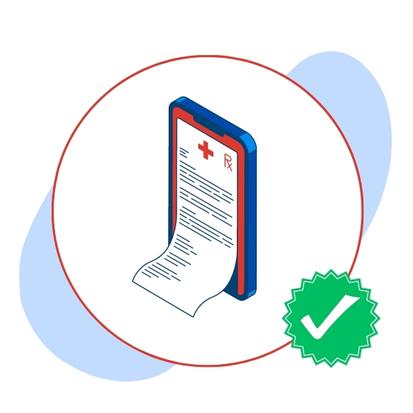 Based on the evaluation, you will get your ESA Letter if qualified. You will get your ESA letter through Email.
Only Fast ESA Letter offers 100% Money-Back Guarantee
If not qualified, we offer a 100% Money-Back Guarantee. No Appointments are Required.
Elements of Alaska Legitimate ESA Letter
To get an emotional support animal in Alaska, a valid ESA letter must be written on the letterhead of a state-licensed therapist or LMHP, and it should include the following components.
Name and signature of the therapist
The Therapist's license number.
Date and state in which the license was issued.
The person's need for an ESA to treat their mental health.
Date of issuance and expiration.
Information about the animal, such as its breed, size, and type.
Emotional Support Animal in Alaska
Emotional support and care are the best treatment for those suffering from mental health conditions, such as depression or PTSD, instead of having medicines or other treatments. And a pet can be a perfect companion and emotional support animal compared to human beings in providing unconditional love and care. An emotional support animal (ESA) can offer you emotional support, love, and care whenever you feel alone, sad or depressed that no one gives. But, staying with an ESA can be challenging for those who live in a rental apartment.
That is why Federal laws have covered emotional support animals to ensure that each resident has equal housing opportunities. And to recognize an emotional support animal in Alaska, an ESA letter written and signed by a local and licensed mental healthcare professional (LMHP) helps them. By keeping this mindset, the team of Fast ESA Letter provides you with a quick and easy process. With this three-step process, you can obtain an emotional support animal letter so that you will need not face any trouble or hassle.
Who Can Write an ESA Letter in Alaska?
Only a licensed medical healthcare professional (LMHP) can sign and issue a legitimate ESA letter. Here is a list of a few specialists that have the authority to sign an emotional support animal letter in Alaska:
A Physicians
A Psychiatrist
A licensed nurses', practitioner
A licensed marriage and family therapist (LMFT)
A Psychologist
A licensed clinical social worker (LCSW)
Benefits Of Having an ESA Letter in Alaska
Live in no-pet housing
No more pet charges
24/7 Online ESA Letter Support
A hassle-free downloadable copy of an ESA Letter.
Alaska Emotional Support Animal Laws
The state's government has realized the importance of an Emotional Support Animal in Alaska and has passed certain laws and rights in order to protect people who suffer from mental health conditions like anxiety, depression, phobias, or PTSD etc.
The Fair Housing Act was created to safeguard people from discrimination when they rent or buy a home or take part in other housing-related activities. This law forbids discrimination against people based on their sex, race, color, national origin, religion, familial status, or disabilities. Some people might not be aware that a person with a disability who may have an emotional support animal is also protected by the Fair Housing Act. According to legislation governing emotional support animals, landlords are required to make reasonable accommodations for people who own an ESA.
The company policy must be changed to include an emotional support animal. An ESA is not protected by the Americans with Disabilities Act (ADA), thus in Alaska the employer has the right to deny your request. However, when an employee requests a reasonable accommodation, employers have the right to request medical records. So, the LMHP can provide you with a letter authorizing your ESA. They may approve your ESA in the workplace taking into account your mental health condition.
Alaska Campus Housing Law
Students living in college dorm rooms benefit as well from the federal Fair Housing Act. This law mandates that colleges and campuses in Alaska provide accommodations for students with mental disabilities who have emotional support animals.
Exception to Rules In Alaska
Even the Federal Fair Housing Act protects your rights to have your emotional support animal by your side, wherever you stay. However, some rules can exclude your pet from the Fair Housing Act, such as:
If your ESA causes any damage to the landlord's property, the landlord has the right to evict you after a 10-day notice.
Your landlord has the right to kick you out if your emotional support animal shows aggressive behavior toward others.
Your landlord can deny your ESA if it causes some allergic reactions to others.
Facts You Need to Know Before Receiving Your ESA
You can choose any domestic pet as an emotional support animal. It can be any pet such as cats, dogs, miniature horses, and even some harmless reptiles and birds as well.
The sole purpose of an emotional support animal is to provide comfort and emotional support to people with mental health issues, such as depression and anxiety. They can not assist their owners in challenging situations like service dogs.
Alert!
Don't get scammed by Fraud ESA providers. Anyone asking you to get registered or certified your pet with the state government is a big con. Only a licensed mental health professional can write and issue a legal ESA letter.
Where can I take my Emotional Support Animal in Alaska?
Like humans, animals also love to spend time outside the room or at home. That is why ESA owners should take their furry friends outside to play or spend time with them. In this way, the pet owner can also socialize with others.
As a matter of course, the state government of Alaska has provided many pet-friendly places where you can enjoy spending time with your pet as well as socialize with people.
The Lakefront, Anchorage
The Lakefront resort features a private floatplane dock located on Lake Spenard one mile from Ted Stevens Anchorage International Airport. The guests can explore the Native Heritage Center, Aviation Heritage Museum, Zoo Alyeska Ski Resort, and the Anchorage Museum of History and Art which are situated nearby the resort. You can bring your furry friend here but keep in mind that notify the hotel about your pet before booking.
Hidden Cove Estate, Ketchikan
The Hidden Cove Vacation Rentals is a quality-built craftsman-style home that has been operating since the year 2001. This estate is located in a 3-acre area. You and your pet can enjoy the front view of the nearby beach that creates a rare and private oceanfront setting in Ketchikan. Make sure that you mention the number of pets before you arrive there.
Diamond M Ranch Resort, Kenai
The Diamond M Ranch Resort is one of the oldest properties in the Central Kenai Peninsula, owned and run by a three-generation Alaskan family. This resort is located right between Soldotna and Kenai, close to the famous Kenai River, where you and your dog can enjoy camping, picnicking, and other activities.
University Lake Dog Park
The University Lake dog park has a 1.1-mile soft surface loop trail where your furry friend can run and play with you off-leash. But keep in mind that maintain the privacy of all neighboring private properties. And your dog should be on-leashed while walking on the other trails, including multi-use and APU trails.
Connors Bog Dog Park
Connor's Bog Dog Park has a vast off-leash area where your dog can run off-leash all over the year. You can bring your off-leash dogs to the other multi-use and Skijoring areas. But keep in mind that no off-leashed dogs are allowed when trails are groomed.
Lake Lucile Dog Park, Wasilla
Lake Lucile Dog Park has a fenced-in 300 feet long by 60 feet wide dog run area where your furry friend can run off-leash that is open year-round. The park has water available for the dogs during the summer months. But make sure that your dog should be leashed safely inside the dog park and returned to a leash before exiting. Also, don't leave your dog alone while you and your furry friend are using the park. Make sure if your dog shows any aggressive behavior, take it out of the park immediately.
3 Friends Dog Park, Soldotna
Since 2017, 3 Friends Dog Park, located on Aspen Drive, has offered a large fenced area with pet exercise equipment, drinking water, waste receptacles, benches, and a separate area designated for small, senior, and physically challenged dogs. You can enjoy the nature view and play with your furry friend. Also, this park provides you with an excellent opportunity to socialize and spend more time with friends, old and new.
Bishops Beach, Homer
Bishops Beach is a fun place to spend time with your furry friend. It is situated two blocks from Old Town at the end of Beluga Place with plentiful parking, restroom facilities, Beluga Slough trailhead, and beach combing. The park and associated trails host a variety of public art, such as photography, statues, poetry, and a large mural. Make sure your dog should be leashed while walking on the trails of the beach.
We offer our Customers a 100% Money-back Guarantee
If not qualified, we offer a 100% Money-Back Guarantee. No Appointments are Required.
Why Choose Fast ESA Letter
Fast ESA Letter has made it easier for you! Fast ESA is serving with its online legal ESA Letter services to individuals experiencing anxiety, stress, or any mental illness. We have a solution for you. Let your fingers on your PC do the talking and rest leave everything on us! With the colossal clientele, Fast ESA believes in providing legitimate solutions for all the issues concerning your mental health. So don't rush to the public counters and avail the online services.
The Best Dog Breeds for Emotional Support Animal
American Labrador
The most popular breed of dog in America is the adorable, sweet-faced Labrador Retriever. For a family searching for a medium-to-large dog, labs make sociable, outgoing, and affectionate companions with plenty of love to go around.
French Bulldog
One of the most well-known little dog breeds in the world. The lively, observant, versatile, and utterly appealing Frenchie with deep wrinkles wrapped over it.
Great Dane
These dogs are a great companion of joy to live with. The coat comes in different color and pattern. The best pattern that is usually seen in these dogs is a combination of black and white patchwork pattern known as 'harlequin'
Beagles
Beagles are happy, loveable, compassionate dogs. The Beagles s fortune is in his adorable face with its big brown eyes set up by long nose. These are curious, energetic dogs who require plenty of playtime.
Best Cat Breeds for Emotional Support Animal
Calico
One of the famous cat breeds in Alaska is Calico. Calico cats are known as a state cat because of their white, black and orange color.
Siamese
These cats are also very famous in Alaska. They are sweet and quite cats who do not trouble you. She demands your attention and will also be loved by your family members.
Tabby cat
A tabby is a domestic cat with distinctive M- shaped markings on his forehead. She looks super cute in a white and gray combination covered with long hair. Likes to get the attention of the owners.
Birman
These cats are super cute who loves to cuddle all the time. Basically this beauty is a lap cat and is very gentle and friendly in nature. She's always playful with children
Frequently Asked Question
How do I get an ESA letter in Alaska?
You need to fill in the Alaska ESA forms provided on Fast ESA Letter's website. This form will be in the following parts:
The first one is Patient Details, where you will need to fill in the following information:
Name
Email
Phone Number
Gender
Date of Birth
Select State
Home Address
Zip Code
The second part is Pet Details, where you need to provide details about your pet. If you don't have any pets, select now and move to proceed further.
The last part is Medical Form, where you will need to provide information about your health condition by answering the following questions:
How are you feeling
About your recent behavior
What types of symptoms you are seeing
After providing all the information, you will need to submit your application and pay a letter fee. Now, one of our doctors will evaluate your application as per the government's guidelines to determine whether you have a qualifying health condition for an ESA or not. If you qualify, you will get your ESA letter on the same day via email.
Can a landlord deny an emotional support animal in Alaska?
As per the Fair Housing Law, a landlord can not deny an emotional support animal in Alaska.
How do I get an emotional support dog in Alaska?
If you have a pet, you can assign your pet as an emotional support animal in Alaska with the help of an ESA letter. But if you do not have a pet already, then you can adopt one from one of the following pet shelters:
Alaska SPCA Adoption Center, Anchorage
Matanuska-Susitna Borough Animal Shelter
Juneau Animal Rescue
Alaska Dog & Puppy Rescue
Loving Companions Animal Rescue, Fairbanks North Star
Kenai Animal Shelter
Does Alaska allow emotional support animals?
Yes. The state government of Alaska allows emotional support animals.
How do I register my dog as an emotional support animal in Alaska?
You don't need to register your pet as an emotional support animal with the Alaska state government. You just need an ESA letter written and signed by a local licensed health professional to help your furry friend get recognized as an emotional support animal.
Is it illegal to leave your dog outside in Alaska?
Yes. It is illegal to tie up your pet outside for more than 5 hours in Alaska, and you can not leave your dog outside at all in bad weather conditions. Pet owners who don't obey these rules can find $50 on the first offense to $300 for the subsequent violation.
Where to find an ESA doctor near me?
You don't need to go anywhere to find a local licensed doctor in Alaska. Get in touch with the Fast ESA Letter and fill in our simple questionnaire. Our health professionals will evaluate your application. If you qualify, the doctor will send you your ESA letter via email on the same day.
What types of pets can be designated as emotional support animals?
The following pets can be designated as an emotional support animal in Alaska:
Cats
Dogs
Rabbits
Mini Horses
And other common household pets
Josh

The staff and the customer support service of the Fast ESA are amazing. I loved being part of the Fast ESA letter family.
Denver Bosch

I love their online process of getting an Emotional Support Animal. They, not only helped me in getting all my queries solved but also guided me to the complete laws and benefits of having a legitimate ESA letter in Alaska.
Poll Shaolin

I am the biggest fan of the Fast ESA letter company. As it's the best platform for providing emotional support animal services in Alaska. I will surely recommend you all if you are looking for an authentic source.