Understanding Airbnb's Pet Fees: A Comprehensive Guide.
The pet fee is an additional charge that an Airbnb host can collect in exchange for allowing pets in their listing. It's intended to cover the extra costs of hosting pets, such as additional cleaning. The Airbnb pet fee also reminds pet owners to take responsibility for their pets and ensure their well-behaved behavior throughout their stay.
Do All Airbnb Listings Charge A Pet Fee?
However, it's important to note that not all Airbnb hosts charge a pet fee, and specific pet policies can vary from one host to another. Hosts on Airbnb have the flexibility to establish their pet policies, which may include whether they allow pets at all and, if they do, what the pet fee will be.
Hosts may charge pet fees for a guest with an Emotional support animal or ESA. Hosts may also apply different rules, treatment, or behavior to a guest with an emotional support animal. The pet fee for ESA on Airbnb varies from listing to listing location, so it's better to contact the host before booking the listing.
It's important to note that Airbnb does not allow hosts to collect pet fees on service animals or Psychiatric Service Dogs (PSD). These policies are by various laws, including the Americans with Disabilities Act (ADA) and FHA (Fair Housing Act). Moreover, the host must make reasonable accommodations for your PSD.
What Types Of Pet Fees Might Host Charge?
Hosts on Airbnb may charge various types of pet fees to cover the additional costs and potential risks associated with accommodating pets. It's important to note that these requirements can vary depending on the destination.
Accommodation fee:
The accommodation pet fee on Airbnb may include various amenities and services. These services ensure the comfort of your furry companion during your stay. The accommodation fee may consist of pet food, bed, feeding bowl, toys, and water bowl replenished on schedule.
Cleaning fee:
Cleaning fees on Airbnb are a standard part of the booking process. These fees are meant to cover the cost of cleaning and preparing the accommodation for the next guest, regardless of whether they bring pets or not.
The cleaning fee is not based upon per night but rather a one-off charge paid at checkout. These pet fees can be specifically charged to address any mess or extra cleaning required due to animals in the room.
Standard fee:
Most Airbnb listings charge a standard fee to cover the cost of maintaining the space. This fee is typically disclosed to guests when booking and is separate from the nightly rate.
Pet-Sitting fee:
You may occasionally need someone to look after your pet during your stay. In such cases, some Airbnb hosts offer a pet-sitting service for an additional fee. This service can provide peace of mind for guests who want to enjoy activities or need a break while traveling with their pets.
Special service fees:
You may pay extra if your pet needs special services such as walking or grooming. Hotels may also charge if your pet caused a disturbance, especially if the disruption led to other clients moving rooms or canceling.
How Much Does Airbnb Charge For A Pet?
The price for Airbnb listings varies from listing to listing. Airbnb hosts can establish their pet policies, which include whether they allow pets and the fees they charge. The type of animal you own can also impact the pet fees for Airbnb stays. On average, Airbnb listings typically charge a pet fee ranging from $10 to $20 per night per dog. This fee will cover the additional cleaning and maintenance costs of accommodating pets. Some Airbnb hotels have a different approach to accommodating pets. They may charge a flat fee for allowing pets in the room, ranging from $50 to $250 or even more. This fee is a one-time charge for the entire stay. In addition to this fee, many hotels require a refundable security deposit per dog. This deposit is held during your visit and is usually returned to you upon checkout if your pet causes no damage or disruption.
How Do You Avoid Pet Fees In Airbnb Listing?
Avoiding pet fees on Airbnb can be challenging because hosts can set their policies and prices for accommodating pets. While approaching your host, it's essential to treat the situation with courtesy and respect for both the host and other guests. You can try the following strategies to reduce or avoid these fees.
Find Pet-Friendly hotels:
Before booking your stay on Airbnb, ensure that the hotel is pet-friendly. While booking hotels through Airbnb, they allow users to search for hotels accepting pets. You also see the customer reviews for the hotel's pet policy and cleanliness levels.
Offer a pet security deposit:
If you believe your pet is well-behaved and may not cause any damage, you can offer a security deposit to the host. This deposit can serve as a guarantee against any pet-related damages. It could be refunded to you at the end of your stay.
Be a responsible guest:
Ensure your pet is well-behaved and follows all the host's rules during your stay. Being an accountable guest can lead to positive reviews and a better reputation among hosts.
Communicate with the host:
Contact the host directly through Airbnb's messaging system before booking a property. Politely inquire about their pet policy and whether they would consider waiving the Airbnb pet fee. Some hosts may be flexible, especially if you assure them your stay won't cause any issues.
Contact Airbnb customer support:
If your host wants to avoid complying with Airbnb's rules regarding pet fees, contact the company's customer support department. Airbnb is committed to reasonable accessibility, so the support team may work out an exception to paying pet fees.
How to Find Pet-Friendly Listings.
Finding pet-friendly listings on Airbnb is easy, thanks to Airbnb's search filters and features designed to cater to pet owners. To find pet-friendly listings, open Airbnb's Website or Mobile App. On the search bar, enter your destination and dates. After you've entered your search criteria, scroll down to find the "More filters" option and select "Pets allowed." According to your search criteria, Airbnb will now display a list of pet-friendly accommodations. These listings will allow pets. If you have questions or need more information about a particular listing's pet policy, you can contact the host using Airbnb's messaging system. Ask about any specific requirements or fees related to your pet.
What Are The Pet Restrictions In Airbnb?
Generally, Airbnb listings are pet-friendly or charge additional pet fees to accommodate your pet. However, there are some rules and regulations some Airbnb listings apply to guests with pets. These rules are not so aggressive but generally because of taking care of other guests.
Many hosts set at a maximum of two dogs per room or unit.
Some hosts may have dog age restrictions, often prohibiting puppies under a certain age, such as one year.
Dogs must be spayed or neutered.
The dog must be calm and friendly.
Dogs must be well-behaved on leash.
Hosts may ask that dogs be kept on a leash outdoors on the property for safety reasons.
Dogs must be supervised by their owner in the rental.
Bottomline
Airbnb has no standardized pet fee across all hosts and locations. Pet fees vary significantly from one host to another and even from one place to another. Pet fee depends on factors like the host's policies, the type of accommodation, and the local pet-related costs. It's recommended to contact them before your booking.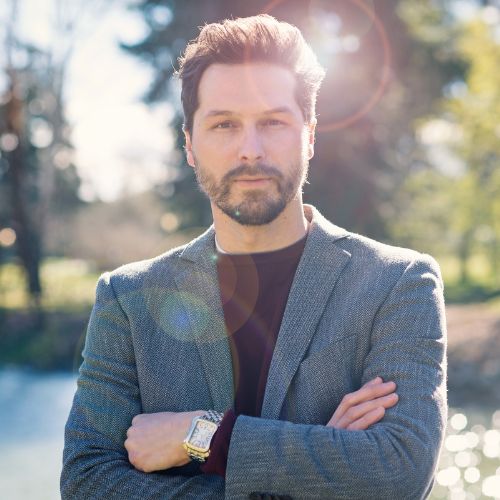 Daulton Dougan is a behavioral expert and accomplished writer associated with Fast ESA Letter. With a deep understanding of human behavior and mental health, Daulton leverages his expertise to offer personalized support and guidance. Through his insightful writing, he educates and informs individuals about emotional support animal (ESA) benefits. Daulton's compassionate approach and extensive knowledge empower individuals to navigate emotional challenges effectively. With a commitment to improving mental well-being and advocating for ESA accessibility, Daulton's work and writing contribute significantly to the field of behavioral analysis and mental health support.
Looking To Apply For An Emotional Support Animal Letter?
1. Create an account and schedule your appointment. 2. Join the video/audio call consultation with the doctor. 3. Get approved and receive your ESA Letter .
9 Reasons Why An Emotional Support Animal Letter Is Vital!An Emotional Support Animal Letter is a prescription or recommendation given by the Licensed Mental Health Professional that confirms the mental or emotional disability and states that the...