Living With Depression? Here's How a Psychiatric Service Dog Can Help.
Have you heard of the term Depression? If not, let me tell you it is one of the most common and severe mental conditions that harm a person's feelings, thoughts, behavior, and overall health and wellness.
Depression causes disappointment and loss of interest in activities that you enjoyed doing earlier. Also, your capacity to operate at work and home gets affected, and the chances of mental and emotional health illnesses increase.
Thankfully, there are various treatments available to treat depression. One of them is getting the assistance of a PSD or psychiatric service dog.
In this post, we'll talk about the benefits of psychiatric service dogs and how they could help someone diagnosed with depression. We will also briefly discuss the factors you should consider if you want to acquire a psychiatric service dog for your depression treatment. To find out all these terms, you have to continue reading!
What is a Psychiatric Service Dog?
As per the Americans with Disabilities Act (ADA), a psychiatric service dog is a specifically trained dog that will help a mentally disabled person to perform a task that will ease their mental health and over life.
A psychiatric service dog may look like a regular pet, but they're not because they have received specific training to benefit a person with mental health. Also, these dogs have certain rights and protections that make them different from regular pets.
Benefits of Psychiatric Service Dogs for Depression
Depression might cause feelings of isolation, fatigue, and lack of interest that make your daily life difficult. Psychiatric service dogs can help you in making your everyday life easy by improving your overall mental health in the following ways:
Provides Responsibility, Structure, and Purpose
When you're feeling low, dogs can help you get through the day and lift your spirits. Due to the fact that having an animal to care for might help you remember to do things, they can promote structure and responsibility. When you care for your dog, you can improve your mental health and self-esteem while expanding your sense of responsibility, structure, and purpose.
Encouraging Daily Exercise
According to studies, persons who own dogs are more physically active than those who don't own a dog because they walk for at least 30 minutes longer each day. Anyone can improve their mental health through regular exercise. But those struggling with anxiety, ADHD, or Depression may find it particularly beneficial because physical activity increases blood flow and encourages the release of happy hormones in the brain, which is good for our mental health. Having a psychiatric service dog for mental health purposes could enable you to get outside and take in some fresh air while also improving your approach to life.
Lowering Stress And Anxiety
Having a psychiatric service dog around you can help you make happier and less alone. If you experience joy and camaraderie because of your dog's presence, this can boost your confidence and lessen the symptoms of Depression and anxiety. Psychiatric service dogs who have been specifically trained can also help you during an anxiety attack by providing deep-pressure therapy or creating tactile stimulation so that you can feel safe.
Encouraging Relationships With Others
Wellness experts concur that dogs make great companions for humans. They typically make their owners more friendly when they take them on walks because they draw attention. Having a furry friend with you can make you feel less lonely and depressed. Research has also shown that dogs have similar emotional advantages as human pals. For instance, the friendship you'll form with your dog may help you strengthen current relationships and forge new ones.
How Psychiatric Service Dogs Assist in Depression Treatment
It is well known that people who live with psychiatric service dogs get relief from symptoms of depression and other psychiatric health issues. PSD interactions can be as simple as petting a dog, but they can also serve the following additional purposes. These are:
They can protect their owners from strangers and keep them away from social engagement if they start feeling anxious
They can help their owners by providing medication on time
Providing food and water to assist the owner in taking their medications or to help them manage their daily routine
They can provide you with support and comfort when exhibiting signs of distress
If you need to speak with a professional and are in a crisis, PSDs can bring you a phone
Locating assistance in an emergency if trained properly
If you are exhibiting particular symptoms, they can gently touch you to bring you back to awareness
Getting a Psychiatric Service Dog For Mental Health Condition
The ADA defines a person dealing with any mental or emotional health condition, such as depression, bipolar disorder, phobias, anxiety, or PTSD, etc., as can qualify for a psychiatric service dog.
With Fast ESA Letter, you can easily apply online and get evaluated by a licensed mental health professional without leaving your home. The steps involved in getting a psychiatric service dog letter online are as follows:
Frequently asked questions (FAQs)
Can you train your dog by yourself to become a psychiatric service dog?
Yes, you can self-train your dog to become a psychiatric service dog. But remember, it can be tiring because it requires a lot of research and energy. If you're ready to spend time and energy training your dog, you can train your PSD.
What is the difference between a service dog and a psychiatric service dog?
Psychiatric service dogs are part of a service dog only. But unlike service dogs, PSDs cannot be trained to perform tasks for physically disabled persons. PSDs only assist persons with mental or emotional health disabilities by performing daily tasks.
Are psychiatric service dogs allowed to fly with their owners?
As per the new DOT guidelines, psychiatric service dogs can fly with their owners. However, submitting the Department of Transportation Service Animal Transportation Form before 48 hours of boarding is crucial.
What medical conditions help you get a psychiatric service dog?
Any mental or emotional health condition, such as Depression, PTSD, phobias, severe anxiety, ADHD, panic attacks, etc., can help you get a psychiatric service dog.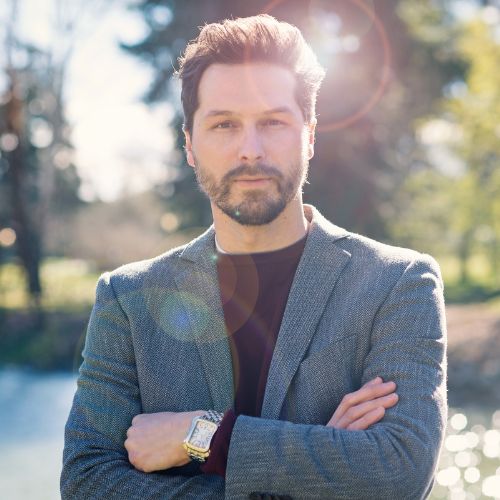 Daulton Dougan is a behavioral expert and accomplished writer associated with Fast ESA Letter. With a deep understanding of human behavior and mental health, Daulton leverages his expertise to offer personalized support and guidance. Through his insightful writing, he educates and informs individuals about emotional support animal (ESA) benefits. Daulton's compassionate approach and extensive knowledge empower individuals to navigate emotional challenges effectively. With a commitment to improving mental well-being and advocating for ESA accessibility, Daulton's work and writing contribute significantly to the field of behavioral analysis and mental health support.
Looking To Apply For An Psychiatric Service Dog Letter?
1. Create an account and schedule your appointment.
2. Join the video/audio call consultation with the doctor.
3. Get approved and receive your PSD Letter.
9 Reasons Why An Emotional Support Animal Letter Is Vital!An Emotional Support Animal Letter is a prescription or recommendation given by the Licensed Mental Health Professional that confirms the mental or emotional disability and states that the...