What Is The Use Of Cefpodoxime For Dogs? Side Effects and Dosage — Is It the Right Choice?
Unlike their adorable eyes, beautiful coat, and wiggling tail, a bacterial infection might not be a pleasant thing to see on your dog's delicate body, However, no matter how much you care for your dog, give them regular baths or maintain their proper diet. Still, a canine can catch bacterial infection every once in a while, even with proper dog care.
You cannot control everything that happens to your four-legged friend, but we must care for them and treat them, and even take them to a dog emergency vet if we have to. Though, if noticed in the early stage, dog infection can be treated easily at home, without any need to take them to cats and dogs animal hospital. A cat and dog vet usually recommend antibiotics like Cefepime, Cefpodoxime, Chloramphenicol for dogs, etc; to an infected dog. Cefpodoxime side effects are less than other antibiotics for dogs like cefepime side effects. That's why most of the vets prescribe Cefpodoxime for dogs.
What is Cefpodoxime for Dogs? Let's find out.
 What is Cefpodoxime for Dogs?
Cefpodoxime is an antibiotic medication for dogs that belongs to a third-generation cephalosporin (a class of broad-spectrum antimicrobial agents). It is used against common bacterial infections caused by Streptococcus canis, E. coli, Staphylococcus and Pasteurella species, etc. Cefpodoxime works by destroying bacteria's cell wall and subsequently leads to the death of the bacterial colony.
Cefpodoxime is used to treat infections such as:
Normal Skin infection
Wounded dog with an infection
Middle ear infection
Urinary tract infection
Upper respiratory infection etc.
Brand Names of Cefpodoxime for Dogs
Vantin (vantin 200 mg,vantin 100 mg, suspension)
Simplicef(simplicef 200 mg, simplicef 100 mg, suspension)
It is an FDA-approved drug that is why it is regarded as a labeled drug for dogs. The same is not for cats; that is why vets prescribe them as an off-label or extra-label to cats.
Side Effects Of Cefpodoxime in Dogs
Although Cefpodoxime has the least side effects, they still do have some ill effects on dogs. During the Cefpodoxime course, your dog might face some gut issues, which are completely normal and can be alleviated by giving a proper healthy diet to your dog. A dog taking Cefpodoxime can show the following symptoms:
Shortness of breath
Facial swelling
Vomiting
Diarrhea
Decreased appetite
Hives
It can also be a scenario that your dog might be allergic to this medication. In that case, you might have to take it to a dog emergency room in a nearby vet as early as possible. Caution:
Never give Cefpodoxime with aminoglycoside antibiotics to your dog.
Avoid giving cefpodoxime dosage to your dog within two hours of giving them an antacid. It is due to the basic reason that the antacids prevent proper absorption of Cefpodoxime in a dog's body.
How To Give And Store Cefpodoxime?
Firstly, we suggest you ask your dog's vet if you want to give any type of medication to your dog. Simplicef for dogs is a common drug that vets give for bacterial infections. Usually, the vet prescribes Cefpodoxime in the quantity of 2.3 to 4.5 mg per pound of the dog's weight. It is given once a day. You can give cefpodoxime dosage in the following ways:
Directly insert the tablet in your puppy's mouth and give it with the water.
If the dog denies having a tablet directly, put it in the dog's food or roll it in the ball of food.
You can choose special devices available in the market to shoot tablets inside a dog's mouth directly.
You can give an oral suspension of the same, but don't forget to shake it before properly giving it to your puppy. Take your puppy to an emergency dog hospital if your dog's infection seems to worsen, as it can be fatal too. Special care is required to store this medication. Try to store these Cefpodozime tablets at normal room temperature, away from direct light, heat, and even moisture. The liquid form should be closed properly in the fridge. Don't use the unused medicine after 14 days of opening the bottle. Special caution is needed to keep it away from children in the house.
Frequently Asked Questions
These are the common queries that a dog parent faces while giving Cefpodoxime to their furry balls:
What To Do If Missed Cefpodoxime Dosage For Dogs?
Like any other medication, if you want fast results, try to give Cefpodoxime to your dog at the precise time directed by the veterinarian. Usually, the vet prescribed one dose after every 24 hours. If you forgot to give your dog Cefpodoxime 200 mg, give it at the exact time you realize that you missed your pup's medication. To maintain proper time difference, give the next dosage precisely after 24 hours from the last dose. In case you have missed more than one dosage, and it's been more than two days, that you gave the last dose to your dog, contact your dog's vet immediately.
How Long Does Cefpodoxime Take to Work in Dogs?
Cefpodoxime will start curing the infection within an hour or two, inside the dog's body. However, you will notice visible effects after 1 to 2 days from the starting time of the medication course. The best part of this medication is that its effects will diminish as soon as it leaves the system of the dog's body, but the healing effects will remain for a long period of time.
Is Cefpodoxime Good For Dog?
Cefpodoxime is a common antibiotic drug prescribed by a vet to cure dogs' skin, ear, respiratory, and even urinary tract infections. It is easy to feed dogs and has the minimum side effects. You can easily find Cefpodoxime for dogs with brand names like Vantin and Simplicef in the market.
How Long Should a Dog Take Cefpodoxime?
Generally, how long a dog needs some medication depends on the seriousness of the disease and, in this case, how severe the dog's infection is. Only a professional can tell this, and that is a veterinarian. Usually, the vet prescribes a cefpodoxime proxetil dose of two to four and a half milligrams per one lb of dog's weight. Oral dosage can be given once a day for two to three days or a week. Complete healing can also take up to 28 days.
Does Cefpodoxime Make Dogs Sleepy?
Normally, a dog doesn't feel much sleepy with cefpodoxime dosage. However, excess of this medication can cause many side effects like vomiting, diarrhea, and lethargy is one of them. Dogs are very active creatures. Though if your dogs act lazy and feel sleepy during their cefpodoxime medication course, then it might be a possibility that your dog's body is in overdosage of Cefpodoxime. Immediately contact your dog's vet in this situation.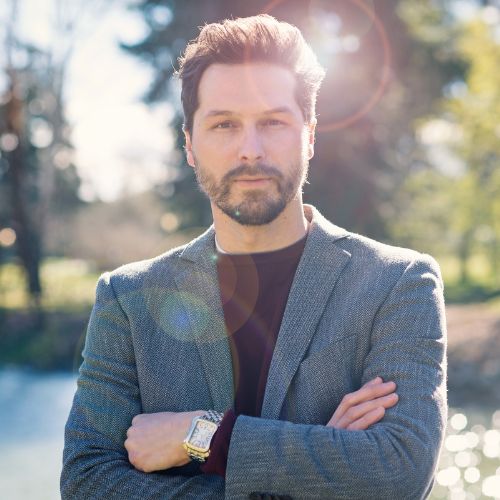 Daulton Dougan is a behavioral expert and accomplished writer associated with Fast ESA Letter. With a deep understanding of human behavior and mental health, Daulton leverages his expertise to offer personalized support and guidance. Through his insightful writing, he educates and informs individuals about emotional support animal (ESA) benefits. Daulton's compassionate approach and extensive knowledge empower individuals to navigate emotional challenges effectively. With a commitment to improving mental well-being and advocating for ESA accessibility, Daulton's work and writing contribute significantly to the field of behavioral analysis and mental health support.
Looking To Apply For An Emotional Support Animal Letter?
1. Create an account and schedule your appointment. 2. Join the video/audio call consultation with the doctor. 3. Get approved and receive your ESA Letter.
9 Reasons Why An Emotional Support Animal Letter Is Vital!An Emotional Support Animal Letter is a prescription or recommendation given by the Licensed Mental Health Professional that confirms the mental or emotional disability and states that the...