Psychiatric Service Dogs can support their owners with various duties, including retrieving prescriptions, offering assistance, or identifying the early signs of a panic or anxiety attack. The legal rights provided to these dogs are the same as those of service dogs but only if you have a valid PSD letter signed by the license mental health professional. In accordance with the ADA, a psychiatric service dog may be of any size, weight, and breed.
Whether you're considering getting a psychiatric service dog for yourself or a loved one, this guide will provide you with an overview of the steps involved in getting a psychiatric service dog in Oregon, including the qualifying condition to get a PSD, training, and the legal rights provided to your PSD.
Qualifying Mental Health Conditions to get a PSD in Oregon.
A person eligible for a PSD must have one or more qualifying mental health conditions that can benefit from the assistance of a trained dog. These conditions are:
Depression
Anxiety
Cherophobia
Phobias
Post-traumatic stress disorder (PTSD)
Autism Spectrum Disorder
Panic disorder
Schizophrenia
Attention deficit/hyperactivity disorder
Bipolar disorder, and many more.
How to Train Your Dog to Become a Psychiatric Service Dog?
A dog needs to go through complex training in order to become a trained psychiatric service dog. There are some methods that can help you in get your dog trained to become a PSD.
Individual Training/Self Training
This dog training method can be challenging as psychiatric service dogs require extensive training. To train your dog on your own, you will need to do a lot of research on training a dog and have a good command of giving instructions to your dog so that they can help you by performing daily tasks. This can be done at home, but a professional's assistance is easier and more effective as they are experienced in this field.
Hire a Professional Trainer
For proper training to your dog, you can get in touch with a professional trainer. These experienced professional trainers are fully aware of the tasks that your psychiatric service dog can carry out for you based on your dog's breed, size, and weight.
Also, they have complete knowledge of the ADA guidelines on training a psychiatric service dog, which helps you understand what your dog can be trained to do.
Getting a pre-trained psychiatric service dog
The problems that arise during training can be resolved if you get a pre-trained psychiatric service dog. Unfortunately, this training method can be expensive because of the extensive training these dogs have already received. So, if you want immediate assistance from a psychiatric service dog, you can look for organizations that provide you with a trained PSD.
How to Certify a Psychiatric Service Dog in Oregon
To certify your psychiatric service dog, you must have a qualifying mental health disability. Contact your prior therapist or doctor to get a PSD letter. They will evaluate your mental health condition to determine whether you qualify for a psychiatric service dog. If they find your condition valid, they will write a PSD letter for you. But if you're looking for an online PSD letter provider, you can get in touch with Fast ESA Letter!
How to Get a PSD Letter Online
The Fast ESA Letter is committed to offering appropriate solutions for all problems affecting your mental health. Hence, instead of looking for a local therapist or psychiatrist, use the Fast ESA Letter online services while sitting in the comfort of your home. To get a valid Psychiatric Service Dog Letter in Oregon, follow the steps mentioned below:
Psychiatric Service Dog Rights in Oregon
As per the Americans With Disabilities Act, psychiatric service dogs and their owners have some legal protections in Oregon. These are:
Fair Housing Act (FHA)
The Fair Housing Act was introduced in order to protect disabled people from discrimination when they buy or rent any property. Under this Act, landlords are prohibited from charging extra money or other charges from the owners who want to live on their property with their psychiatric service dog. Also, if the building has no-pet policy, the PSD owners have the right to live with their dogs because they are not considered normal pets. However, landlords are legally obligated to provide reasonable accommodation to tenants who own a PSD.
Public Access Rights
Psychiatric service dog owners can bring their service dog to any location where the public is allowed. These places include:
Shopping malls 
Restaurants
Parks
Theaters
Government buildings
Transport utilities like buses, trains, or flights
Air Carrier Access Act (ACAA)
According to the Air Carrier Access Act, you can travel with your PSD on flights without paying extra charges to the airline department if you have a trained psychiatric service dog. You must fill out a Department of Transportation Service Animal Transportation Form and submit it before 48 hours of boarding in order to fly with your PSD.
Employment Laws
In Oregon, an individual who receives therapeutic advantages from owning a psychiatric service dog can bring their PSD to the work but only with their employer's approval. If you want to bring your PSD to work, you must provide your employer with a valid PSD letter and medical records.
Conclusion
Psychiatric Service Dogs are trained dogs that make your daily life easy by performing tasks for you! You would require a PSD Letter to provide your PSD with all the legal rights and privileges in Oregon. We're here to help and support you in getting a PSD letter. Start the process today to get your PSD letter!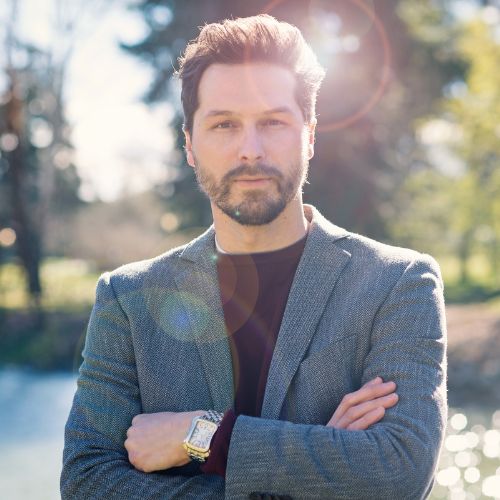 Daulton Dougan is a behavioral expert and accomplished writer associated with Fast ESA Letter. With a deep understanding of human behavior and mental health, Daulton leverages his expertise to offer personalized support and guidance. Through his insightful writing, he educates and informs individuals about emotional support animal (ESA) benefits. Daulton's compassionate approach and extensive knowledge empower individuals to navigate emotional challenges effectively. With a commitment to improving mental well-being and advocating for ESA accessibility, Daulton's work and writing contribute significantly to the field of behavioral analysis and mental health support.
Looking To Apply For An Psychiatric Service Dog Letter?
1. Create an account and schedule your appointment. 2. Join the video/audio call consultation with the doctor. 3. Get approved and receive your PSD Letter.
9 Reasons Why An Emotional Support Animal Letter Is Vital!An Emotional Support Animal Letter is a prescription or recommendation given by the Licensed Mental Health Professional that confirms the mental or emotional disability and states that the...