Emotional Support Animals for Cancer Patients: Understanding the Role in Treatment.
In addition to physical symptoms, cancer patients often face significant emotional and psychological challenges, such as anxiety, depression, and stress. To cope with these challenges, emotional support animals can help.
An ESA
is an animal that provides emotional support and comfort to individuals with mental or emotional disabilities. Emotional support animals can play a significant role in the treatment of cancer patients. Specifically, they can offer companionship and emotional support to help alleviate these mental challenges and improve the cancer patient's overall quality of life.
How Can ESA Help Cancer Patients To Improve Their Quality Of Life?
Emotional support animals are meant to provide care and companionship for patients undergoing cancer treatment. ESAs can help cancer patients live healthier lives in several ways.
Reducing Stress and Anxiety:
Cancer patients may experience anxiety during cancer screening tests, diagnosis, or while participating in therapies. They can experience a range of emotions, including stress and
anxiety
. ESAs can help reduce specific or circumstantial anxieties, such as social phobia or generalized anxiety. They can offer stability when entering a new environment or situation known to increase anxiety. ESAs can also help cancer patients develop a sense of connection while creating a warm and safe environment. Moreover, their companionship can lower blood pressure and reduce stress levels.
Alleviating Depression:
During cancer treatment, it is common to feel depressed. It may come and go throughout your cancer treatment. Diagnosing and treating depression is a crucial part of cancer care. It can make coping with or finishing your cancer treatment harder if untreated. However, emotional support animals may be
beneficial for people with depression
. Due to their friendly and outgoing nature, ESAs have been found to offer relief to cancer patients battling depression. Many studies reveal a positive correlation between ESAs and lower levels of depression. The same studies also indicate that ESAs improve a person's psychological well-being.
Increasing Social Support:
Cancer patients often feel lonely or distant from others. This may be because they feel too sick to participate in the hobbies and activities they used to enjoy, or they don't feel like reaching out. ESAs provide nonjudgmental social support through their perceived unconditional love. With an ESA's unconditional love, cancer patients will feel loved and get back on their feet after a difficult emotional experience. Feeling loved can dramatically improve a person's overall health.
Help You With Physical Activities.
Physical activity or exercise is a crucial part of a cancer treatment plan. Studies show regular exercise can significantly improve physical and mental health during cancer treatment. In general, exercise can improve the body's response to treatment, regardless of stage or type of cancer. ESA can help you to go for a walk and spend some time in outdoor playtime. Walking a dog decreases blood pressure and improves cardiovascular health. In addition to exercising, spending time in nature with your ESA can increase mental stability.
Increase Motivation:
Studies have revealed that motivation plays an important role in cancer treatment. However, patients may feel less motivated due to the severity of their cancer. Focusing on their ESA helps distract them from the things that decrease their motivation. ESAs can also increase motivation through the companionship and emotional support they provide. When you have an ESA, they have a constant companion who is always there for them, which can be incredibly motivating. When someone is feeling depressed or anxious, they may struggle to find the motivation to do the things they need to do. By providing emotional support and reducing these symptoms, ESAs can help increase a person's motivation to take care of themselves and engage in activities that they enjoy.
Increase a Sense of Purpose:
Cancer patients may feel like they lack a sense of purpose or belonging. It is common in cancer patients. However, connecting with an ESA can give patients a sense of purpose. An ESA depends on its companion, meaning its companion must feed, water, exercise, and play with it daily. For those struggling with depression or anxiety, which most cancer patients experience, ESA can be a reason to get out of bed. This sense of purpose can do wonders for cancer patients. A sense of purpose can help patients keep going daily and overcome their illnesses.
Where To Find Emotional Support Animals For Your Cancer Treatment?
Emotional support animals are not specially trained animals. Any animal that can provide you with emotional support can be your ESA. You do not need to adopt or hire an ESA. You can
make your pet an ESA
with the help of an ESA letter. An ESA letter is an official letter or prescription written by a licensed doctor stating that you need an animal to cope with your illness. The letter confirms the patient's legitimate need for a support animal.
How To Get An ESA Letter For Cancer?
As mentioned above, no special training is required for a pet to be a certified emotional support animal. All you need to follow these 3 easy steps: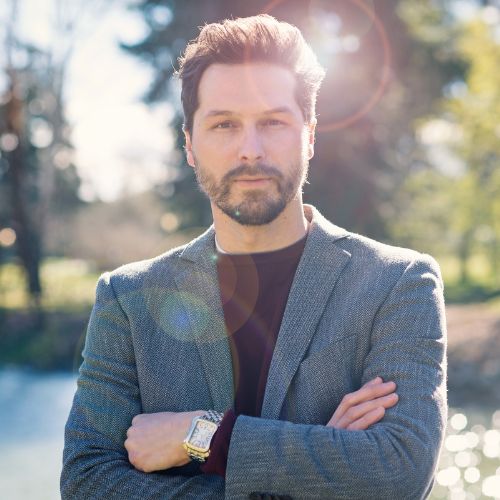 Daulton Dougan is a behavioral expert and accomplished writer associated with Fast ESA Letter. With a deep understanding of human behavior and mental health, Daulton leverages his expertise to offer personalized support and guidance. Through his insightful writing, he educates and informs individuals about emotional support animal (ESA) benefits. Daulton's compassionate approach and extensive knowledge empower individuals to navigate emotional challenges effectively. With a commitment to improving mental well-being and advocating for ESA accessibility, Daulton's work and writing contribute significantly to the field of behavioral analysis and mental health support.
Looking To Apply For An Emotional Support Animal Letter?
1. Create an account and schedule your appointment. 2. Join the video/audio call consultation with the doctor. 3. Get approved and receive your ESA Letter.
9 Reasons Why An Emotional Support Animal Letter Is Vital!An Emotional Support Animal Letter is a prescription or recommendation given by the Licensed Mental Health Professional that confirms the mental or emotional disability and states that the...