Get Your Legit Emotional Support Animal Letter in Vermont
Get the benefits of having a pet by your side with the help of an emotional support animal letter in Vermont.
How to Get an ESA Letter in Vermont Online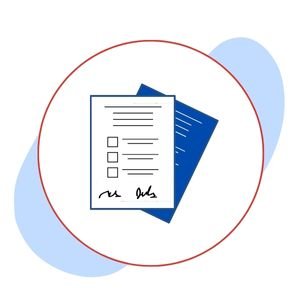 Filling out an evaluation form on Fast ESA Letter with accurate information to start the process. This action will book your appointment with a licensed healthcare professional.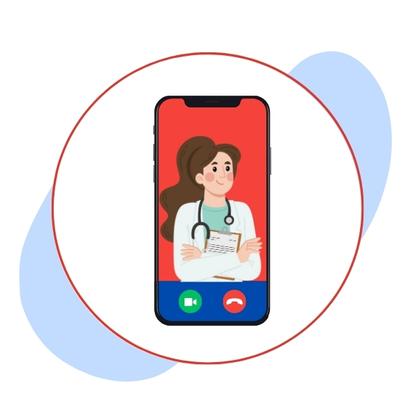 A doctor will review your form and your need for the ESA letter. Depending upon your answers, the doctor will decide whether to approve you for an ESA letter.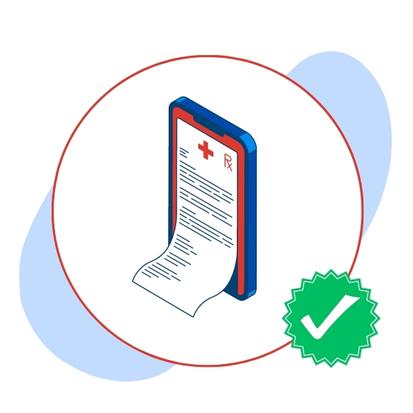 After the health professional approves the emotional support animal letter, you will receive your ESA letter via Email. You can download or print your letter and present it whenever necessary.
Only Fast ESA Letter offers 100% Money-Back Guarantee
If not qualified, we offer a 100% Money-Back Guarantee. No Appointments are Required.
Elements of a Legitimate ESA Letter in Vermont
To get an emotional support animal in Vermont, a valid ESA letter must be issued by a state-licensed therapist or LMHP, and it must have the following components:
The therapist name
The signature of the therapist
License number of therapist and the date of issuance
Details of the let's like breed, size and weight
Need of an ESA in treating the individuals mental health
Emotional Support Animal in Vermont
An emotional support animal is a pet that provides emotional comfort to a person who is afflicted with a mental illness. Studies show that those who utilize a pet as assistance experience lesser signs of their mental and emotional illnesses.
With the help of the ESA letter, the person can have the assistance of an emotional support animal for therapeutic purposes in order to cope with strong emotions and mental illness. If you get an ESA Letter from a recognized mental health practitioner, you are eligible to use the ESA Letter for housing services.
Who Can Write an Emotional Support Animal Letter Vermont?
Only a licensed medical healthcare professional (LMHP) can sign and issue a legitimate ESA letter. Here is a list of a few specialists that have the authority to sign an emotional support animal letter in Vermont:
A Physicians
A Psychiatrist
A licensed nurses', practitioner
A licensed marriage and family therapist (LMFT)
A Psychologist
A licensed clinical social worker (LCSW)
Benefits Of Having an ESA Letter Online in Vermont
Your landlord can not deny emotional support animals in Vermont, even if there is a general "no-pets" policy.
You can waive off any pet fees or deposit for your ESA in Vermont.
Your landlord can not restrict your emotional support animal based on the size, weight, and breed.
Emotional Support Animal letter laws in Vermont
The people of Vermont state are looking for the assistance of an Emotional Support Animal to deal with their mental health disabilities. They have realized an Emotional Support Animal's vital role and have passed specific laws for those with disabilities.
According to the Fair Housing Act (FHA) the requirements for emotional support animals in residential areas are followed in Vermont. Emotional support animals are permitted to reside with their owners under this rule to help them with anxiety, stress, or any mental illness.
If you have a valid ESA letter, your landlord or housing provider must:
Allow an emotional support animal to live even if there is a no-pet policy.
Cannot impose pet fees or deposits in relation to the ESA.
Cannot restrict an ESA on the basis of breed, size or weight.
The company policy must be changed to include an emotional support animal. An ESA is not protected by the Americans with Disabilities Act (ADA). Thus, the employer has the right to deny your request in Vermont. However, when an employee requests a reasonable accommodation, employers have the right to request medical records. So, the LMHP can provide you with a letter authorizing your ESA. Considering your mental health condition, they may approve your ESA in the workplace.
The Fair Housing Act protects on-campus university housing and provides reasonable accommodations. All colleges must make arrangements for you and your ESA if you have a valid ESA letter. Remember that you are not allowed to bring your ESA into any other parts of the college, including academic blocks, such as labs, libraries, cafeterias, or lecture rooms.
Exception to Rules In Vermont
There are certain exceptions under the Fair Housing Act that may result in cancellation of your ESA. These are:
Make sure your ESA doesn't damage the landlord property because it may evict your right to live with your ESA by providing a 10 days notice period.
If your ESA shows aggressive behavior towards other pets or people living on that property.
If your ESA causes some allergic reactions to other persons.
Facts You Need to Know Before Receiving Your ESA
Any pet is acceptable as an emotional support animal including cats, dogs, miniature horses, and even certain docile reptiles and birds.
An emotional support animal only provides calm and peace to help those suffering from mental health conditions like sadness and anxiety. Service animals provide assistance in difficult situations ESA cannot.
Avoid being scammed by fake ESA providers. Anyone requesting that you register or certify your pet with the state government is engaging in a major swindle. A legal ESA letter can only be written and issued by a qualified mental health expert.
Important Note: Don't get scammed by Fraud ESA providers. Anyone asking you to get registered or certified your pet with the state government is a big con. Only a licensed mental health professional can write and issue a legal ESA letter.
Like humans, animals also love to spend time outside the room or home. That is why ESA owners should take their furry friends outside to play or spend time with them. In this way, the pet owner can also socialize with others.
As a matter of course, the state government of Vermont has provided many pet-friendly places where you can enjoy spending time with your pet as well as socialize with people.
Places Where You Can Adopt an ESA in Vermont
Franklin County Animal Rescue (St Albans City, VT)
Second Chance Animal Center (Arlington, VT)
Kingdom Animal Shelter (St Johnsbury, VT)
Places to Visit in Vermont with an ESA
Dog Mountain (St Johnsbury, VT)
Gondola SkyRide (Stowe, VT)
Mills Riverside Park Off-Leash Area (Jericho, VT)
Places to Eat in Vermont With an ESA
Foam Brewers (Burlington, VT)
Vermont Pub and Brewery (Burlington, VT)
Riley's Fish Shack (St. Johnsbury, VT)
We offer our Customers a 100% Money-back Guarantee
If not qualified, we offer a 100% Money-Back Guarantee. No Appointments are Required.
Why Choose Fast ESA Letter
Fast ESA Letter has made it easier for you! Fast ESA is serving with its online legal ESA Letter services to individuals experiencing anxiety, stress, or any mental illness. We have a solution for you. Let your fingers on your PC do the talking and rest leave everything on us! With the colossal clientele, Fast ESA believes in providing legitimate solutions for all the issues concerning your mental health. So don't rush to the public counters and avail the online services.
Best Dog Breeds for Emotional Support Animal
The most popular breed of dog in America is the adorable, sweet-faced Labrador Retriever. For a family searching for a medium-to-large dog, labs make sociable, outgoing, and affectionate companions with plenty of love to go around.
One of the most well-known little dog breeds in the world. The lively, observant, versatile, and utterly appealing Frenchie with deep wrinkles wrapped over it.
These dogs are a great companion of joy to live with. The coat comes in different color and pattern. The best pattern that is usually seen in these dogs is a combination of black and white patchwork pattern known as 'harlequin'
Beagles are happy, loveable, compassionate dogs. The Beagles s fortune is in his adorable face with its big brown eyes set up by long nose. These are curious, energetic dogs who require plenty of playtime.
Best Cat Breeds for Emotional Support Animal
One of the famous cat breeds in Nebraska is Calico. Calico cats are known as a state cat because of their white, black and orange color.
These cats are also very famous in Nebraska. They are sweet and quite cats who do not trouble you. She demands your attention and will also be loved by your family members.
A tabby is a domestic cat with distinctive M- shaped markings on his forehead. She looks super cute in a white and gray combination covered with long hair. Likes to get the attention of the owners.
These cats are super cute who loves to cuddle all the time. Basically this beauty is a lap cat and is very gentle and friendly in nature. She's always playful with children
Frequently Asked Question
Do landlords have to accept emotional support animals in Vermont?
Yes. The landlords have to accept emotional support animals in Vermont. Because the Federal Fair Housing Act protects the equal accommodation opportunities of those who need emotional support animals for treatment. As per this act, landlords cannot discriminate against people based on their disabilities. Suppose the person has a mental health issue and he/she needs an emotional support animal for treatment. In that case, the landlord can not deny an ESA or impose added charges based on the breed, size, or weight.
How do I register an emotional support animal in Vermont?
You don't need to register your dog as an emotional support animal in Vermont. You will need an ESA letter — a valid document to get recognition. With the Fast ESA letter, you will need to follow the below-mentioned three steps to get your emotions to support animal letter at home in no time:
Fill in your personal information
Answer your questionnaire that includes detailed information about your health condition.
Now, submit your application after paying the letter fee
After submission, one of our licensed professionals will review your application. If you qualify, you will receive your ESA letter via email without any delay.
Are there restrictions on emotional support animals?
Yes. There are some restrictions when choosing emotional support animals. You can choose domestic pet animals like miniature horses, guinea pigs, harmless reptiles, and more. Furthermore, suppose your ESA causes any damage to the landlord's property. In that case, the owner will be liable for all the repair charges. Also, the landlord will be free to kick the tenant out after 10-day notice.
How do I get my emotional support dog for anxiety?
Getting your dog certified from Fast ESA Letter is very straightforward and quick. You will need to fill in a 5-minutes questionnaire that will contain the following information, including:
Your name
Contact information
Question regarding your health condition to understand better whether you need ESA or not
Question regarding your pet
After providing all the information, you will need to submit your application and pay a letter fee. Now, one of our doctors will evaluate your application as per the government's guidelines to determine whether you have a qualifying health condition for an ESA or not. If you qualify, you will get your ESA letter on the same day via email.
What is an Emotional Support Animal letter?
An ESA letter states that a person has a qualifying mental health condition and needs an emotional support animal, not only a pet. It is a part of a person's treatment. That means a person can stay with an emotional support animal, whether a rental apartment, a building with a no-pet policy, or a college housing campus. Also, the landlord can not impose any pet fee or deposit. But keep in mind that if your ESA causes any property damage, the owner will be responsible for paying the expenses for repairs.
How to get an emotional support animal in Vermont?
You can assign your furry friend as an emotional support animal with a valid ESA letter if you already have one. But if you don't have a pet, you can adopt one of the following pet shelters in Vermont:
All Breed Rescue, Williston
Rutland County Humane Society, Pittsford
Lucy Mackenzie Humane Society, West Windsor
Kingdom Animal Shelter, St. Johnsbury
Humane Society Of Chittenden County, South Burlington
Springfield Humane Society
Finally Home Animal Sanctuary, Bakersfield
Franklin County Animal Rescue, St. Albans
Almost Home Dog Rescue And Rehab, Berlin
How to connect with an LMHP in Vermont?
You need to get in touch with us to get connected with a licensed mental healthcare professional (LMHP) in Vermont. You can follow the below-mentioned steps for ESA certification:
Fill in the simple questionnaire
Get evaluated by a local licensed doctor
Receive your ESA letter via email
The whole process of getting an ESA letter can take up to 24 hours without stepping out from the comfort of your home.
Can I go with my ESA to dog friendly restaurants in Burlington, VT?
Yes, you can enjoy visiting dog-friendly restaurants with your emotional support animal.
Can my doctor write an ESA letter?
A family doctor can issue an ESA letter if the physician is still licensed. But, make sure that your doctor should have detailed information regarding your health condition and medical history so that the doctor will suggest an ESA as part of their treatment plan confidently.
I had some questions, and they responded immediately. Was nervous since I've never been through this process before. They were superfast and handled/expedited everything fast and professionally. Price was very reasonable compared to a lot of the other ESA companies. Highly recommend using this company.
Very fast service, they follow up with a phone call to make sure you get your letter. I highly recommend using the service.
My experience here was very good they were so helpful I was able to get my letter and to move in with my animals quickly. I will use them again if I need another letter when I move again.
Areas We Cover in Vermont