Get Your Legit Emotional Support Animal Letter in North Dakota
Assign your pet as an ESA with the help of an emotional support animal letter in North Dakota.
How to Get an ESA Letter in North Dakota Online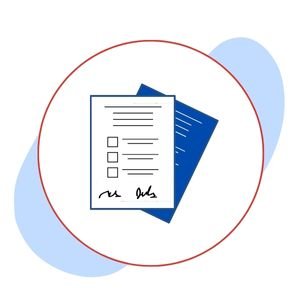 Create an account and schedule an appointment with a professional using our online form.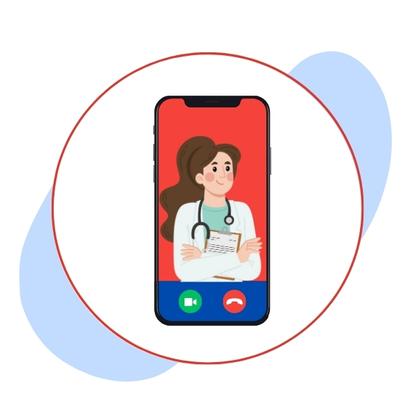 Join the video/audio call with the doctor and address your medical needs.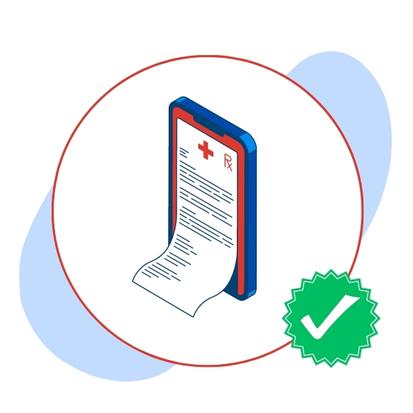 Get approved and receive your ESA Letter signed by our professional in your email.
Only Fast ESA Letter offers 100% Money-Back Guarantee
If not qualified, we offer a 100% Money-Back Guarantee. No Appointments are Required.
What Should Your North Dakota ESA Letter Include?
Here are some points that therapist must take care of while writing a valid Emotional Support Animal letter North Dakota as follows:
The therapist should write it on their letterhead.
It must contain the name and signature of the therapist.
It must consist of the date of issuance.
It should include the license number of the physician.
The letterhead must have the date on which the license was issued and the state.
It must describe why the individual needs an emotional support animal.
The letter must have the details of the pet.
Emotional Support Animal in North Dakota
An emotional support animal is the one who provides emotional support to the person who is suffering from any of the mental or emotional disabilities like depression, phobias or anxiety. An ESA letter is required for residents of North Dakota in order to live with their pets. Any pet can be an emotional support animal as they do not require any specific training.
North Dakota has realized the importance of Emotional Support Animal in human life. That is why the state has taken some bold measures to safeguard those with mental illness. With the help of a valid ESA letter signed by the licensed mental health professional you have a right to live on any property devoid of any pet rules. An ESA letter is a standalone document that provides a person all the rights and the privileges that are covered under the federal and state laws.
Who Can Write an Emotional Support Animal Letter North Dakota?
A legitimate ESA Letter must be prescribed by a state-licensed mental health professional. Legitimate health professionals include the following.
A Primary Physician.
A licensed therapist.
A licensed psychiatrist.
A licensed general physician.
A licensed psychologist.
Benefits Of Having an ESA Letter Online in North Dakota
Live in no-pet housing
No more pet charges
24/7 Online ESA Letter Support
A hassle-free downloadable copy of an ESA Letter.
North Dakota Emotional Support Animal Laws
North Dakota took the initiative to promote mental health and wellness after realizing that people feel inferior owing to their various mental requirements. The legislation has provided the ESA and its owners with legal protection in order to print them from prejudice and inferiority issues.
North Dakota: ESA Housing Laws
North Dakota has also adopted the federal fair housing act. Under this Act, a person has a right to stay with the Emotional Support Animal without any discrimination based on the person's disability. The landlord has no legal right to stop the person from living on that property if they have a valid ESA letter signed by the licensed mental health professional. According to the data collected by the HUD, around 60% of housing complaints are about requests to accommodate people with disabilities being denied. This Act focuses on providing people equal rights to those with mental Disabilities.
The Fair Housing Act also provides the campus housing opportunity for those persons with disabilities. With the help of a valid ESA letter you can bring your Emotional Support Animal to the campus and live with them but keep in mind that you're not allowed to take your ESA to places like academic blocks, food court or lecture halls.
An ESA is not protected by the Americans with Disabilities Act (ADA), thus an employer has the right to refuse your request to bring an ESA to the office. However, if an employee requests to bring an ESA to office, employers have the right to request for the medical records. For that you should have an Emotional Support Animal letter signed by the state licensed mental health professional. They may approve your ESA in the workplace taking into account your disability.
Exception to Rules In North Dakota
Your Emotional Support Animal letter may not work if your ESA performs any of the disruptive action like:
Hurt someone living on that property.
Causes any type of damage to the landlord's property
Causes some allergic reactions to others.
Facts You Need to Know Before Receiving Your ESA
Any domestic animal is acceptable as an emotional support animal whether cats, dogs, miniature horses, reptiles or birds.
An emotional support animal is the one who provides love and care to those suffering from mental health conditions like depression and anxiety. Like service dogs that provide assistance to owners emotional support animals cannot.
Avoid being scammed by the fake ESA providers. Only a legal ESA letter written and issued by a qualified mental health expert can get you an emotional support animal.
Important Note: Don't get scammed by Fraud ESA providers. Anyone asking you to get registered or certified your pet with the state government is a big con. Only a licensed mental health professional can write and issue a legal ESA letter.
Pet Friendly North Dakota
Like humans, animals also love to spend time outside the room or home. That is why ESA owners should take their furry friends outside to play or spend time with them. In this way, the pet owner can also socialize with others.
As a matter of course, the state government of North Dakota has provided many pet-friendly places where you can enjoy spending time with your pet as well as socialize with people.
Places Where You Can Adopt an ESA in North Dakota
Souris Valley Animal Shelter (Minot, ND)
Central Dakota Humane Society (Mandan, ND)
Homeward Animal Shelter (Fargo, ND)
Places to visit in North Dakota with an ESA
Fargo Air Museum (Fargo, ND)
Pepper's Dog Park (Jamestown, ND)
Lewis and Clark State Park (Epping, ND)
Places to Eat in North Dakota With an ESA
Wurst Bier Hall (Fargo, ND)
Rhombus Guys Brewing Company (Grand Forks, ND)
Fireflour Pizza (Bismarck, ND)
We offer our Customers a 100% Money-back Guarantee
If not qualified, we offer a 100% Money-Back Guarantee. No Appointments are Required.
Why Choose Fast ESA Letter
Fast ESA Letter has made it easier for you! Fast ESA is serving with its online legal ESA Letter services to individuals experiencing anxiety, stress, or any mental illness. We have a solution for you. Let your fingers on your PC do the talking and rest leave everything on us! With the colossal clientele, Fast ESA believes in providing legitimate solutions for all the issues concerning your mental health. So don't rush to the public counters and avail the online services.
Best Dog Breeds for Emotional Support Animal
Staffordshire Bull Terrier
These dogs are also known as staffies. They are incredibly clever, active, brave, and especially kind to children. Staffies are great security dogs because they may be fiercely protective for their family. They need low maintenance
The sweet nature makes them the best dog. They are loyal, trustworthy and alert. These dogs are very patient and friendly with other pets too. You don't have to train them much. They do not require regular grooming. They are the best watch dogs for families.
They have a beautiful long white coat. These dogs are small, which makes them a good choice for those living in apartments. They have a loyal nature towards their owner. They like to play when going out with their owners.
Boxers are of joyful nature. They are muscular dogs. They are intelligent, alert and love to play with their family members.
People who like tough and bold looks might choose them. They are high-spirited, enthusiastic, and graceful that you can't help but smile when you see them,
Best Cat Breeds for Emotional Support Animal
These are sweet nature cats. They are very attached with their family members. These cats like to sit on your lap and enjoy watching shows with you. They can speak in different sounds which makes them different from other cats.
These are known for their gentle nature. They can be cuddled for a long time as these cats have thick fur. Persian cats are quiet and beautiful creatures.
Corgis is an affectionate, intelligent, and highly trainable breed. This breed requires more physical and mental activities to be healthy.
These cats are domestic cat breeds. These cats have long silky coats. They are devoted towards their owners. They are of friendly nature and easily settle in environments.
Frequently Asked Question
Does North Dakota recognize emotional support animals?
Yes. The state government of North Dakota recognizes emotional support animals.
Can emotional support animals go anywhere with you?
There are many restaurants, parks, resorts, bars, and other public places where you can take your emotional support animals. Here is a list of places where you can enjoy spending time with your furry friend:
Brandt Crossing Dog Park and Recreational Area, Fargo
PetSmart, Bismarck
My Place Hotel, Jamestown
Scandinavian Heritage Association, Minot
The Lodge at Van Hook, New Town
McDowell Dam Recreation Area, Burleigh
What dogs are illegal in North Dakota?
North Dakota banned pit bulls, rottweilers, Doberman pinschers, wolf-dog hybrids, chow chows, and canary dogs. You can not have them as a pet or an emotional support animal in the cities of North Dakota state.
What are the Emotional Support Animal Laws in North Dakota?
The Federal Fair Housing Act protects the equal accommodation opportunities of those who need emotional support animals for treatment. As per this act, landlords cannot restrict your emotional support animal or impose added charges based on the breed, size, or weight.
Is an ESA letter valid in all states?
No. All states have their own rules and regulations. Suppose the professional who issued your ESA letter is registered in more than one state, for example, North Dakota and South Dakota. In that case, your letter will be recognized by the landlord. 
How do I get an ESA letter legally?
With the Fast ESA letter, you will need to follow the below-mentioned three steps to get your emotional support animal letter legally:
Fill in your personal information
Answer your questionnaire that includes detailed information about your health condition.
Now, submit your application after paying the letter fee.
After submission, one of our licensed professionals will review your application. If you qualify, you will receive your ESA letter via email without any delay.
How to connect With an LMHP in North Dakota Today?
You need to get in touch with us to get connected with a licensed mental healthcare professional (LMHP) in North Dakota. You can follow the below-mentioned steps for ESA certification:
Fill in the simple questionnaire
Get evaluated by a local licensed doctor
Receive your ESA letter via email
The whole process of getting an ESA letter can take up to 24 hours without stepping out from the comfort of your home.
I have used Fast ESA Letter for the last four years, which has been a remarkable experience. Thank you so much for such a fast and comprehensive service! You did improve my life!"
"5 out of 5! The process was easy, and my doctor was kind and friendly. He cared about my medical condition and made me feel valued. Thank you for understanding me and my medical conditions.
Fast ESA Letter deserve a 5-star rating because they deliver 5-star service! I struggled with depression and needed an ESA, and the Fast ESA Letter exceeded my expectations. Thank you, and I highly recommend them.
Areas We Cover in North Dakota