Get Your Legit Emotional Support Animal Letter in New Mexico
Get endorsed by the Local health professionals in New Mexico.
How to Get an ESA Letter in New Mexico Online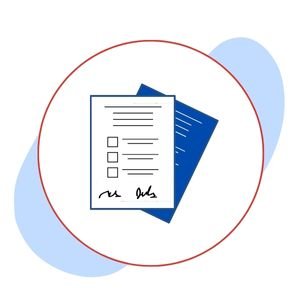 Create an account and schedule an appointment with a professional using our online form.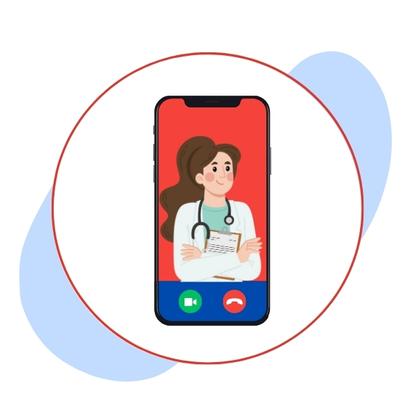 Join the video/audio call with the doctor and address your medical needs.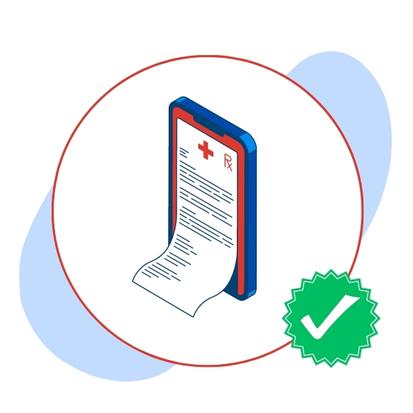 Get approved and receive your ESA Letter signed by our professional in your email.
Only Fast ESA Letter offers 100% Money-Back Guarantee
If not qualified, we offer a 100% Money-Back Guarantee. No Appointments are Required.
What Should Your New Mexico ESA Letter Include?
According to the New Mexico ESA laws, a legitimate ESA letter should be written on the letterhead of a state-licensed therapist or LMHP. And it must include the following elements.
Name and signature of the professional.
The license number of the Therapist.
Date of the license, and state where it's issued.
The need for an ESA for treating the individual's mental health.
Details of the pet, including breed, size, and type.
Date of issuance and expiration.
Emotional Support Animal in New Mexico
When it comes to treatment for a mental health condition like depression or PTSD, no one loves to have tons of medicines and visit the hospital for treatment. But, sometimes, these health issues can be worsened without treatment. That is why physicians suggest having a pet as an emotional support animal. The ESA can help patients ease their mental health issues with love, care, cuteness, and emotional support. But, what if the person stays in a rental apartment where the landlord does not allow pets?
In this case, an ESA letter is written and signed by a licensed mental healthcare professional (LMHP) on their letterhead. But, how to find a local LMHP who can evaluate your health condition and sign you an ESA letter for housing? Team Fast ESA Letter has the answer to this question. We offer a quick and straightforward three-step process that provides you with an ESA letter on the same day. So you will be able to stay with your ESA wherever you live.
Who Can Write an Emotional Support Animal Letter New Mexico?
Only a licensed medical healthcare professional (LMHP) can sign and issue a legitimate ESA letter. Here is a list of a few specialists that have the authority to sign an emotional support animal letter in New Mexico:
A Physicians
A Psychiatrist
A licensed nurses', practitioner
A licensed marriage and family therapist (LMFT)
A Psychologist
A licensed clinical social Worker (LCSW)
Benefits Of Having an ESA Letter Online in New Mexico
Live in no-pet housing
No more pet charges
24/7 Online ESA Letter Support
A hassle-free downloadable copy of an ESA Letter.
New Mexico Emotional Support Animal laws
The people living in New Mexico will be happy to know that the state has taken some bold measures to promote mental health and wellness after realizing that people feel inferior because to their various mental requirements. The legislation has provided the ESA and its owners with legal protection under various laws. Which are:
New Mexico ESA Housing Laws
Emotional Support Animals and their owners are protected in New Mexico for living in housing properties under the federal Fair Housing Act. The law states that a patient with a mental health condition who is supported by an emotional support animal should not be discriminated against reasonable accommodations. If a person is living on a rental property, then the landlord must allow an emotional support animal even if the property owner follows a no-pet policy.
As ESA are not protected by the Americans with Disabilities Act, thus an employer has the right to deny your request to bring an ESA with you in the workplace. However, when an employee requests to allow him to bring an ESA an employer has the right to request his medical records. Therefore, it's important to have an ESA letter authorizing your emotional support animal so that you may be allowed to bring your ESA in the workplace taking into account your disability.
If you have a mental health disability, you are permitted to live with an emotional support animal under the Fair Housing Act, which also applies to housing on campuses. To avoid making other students uncomfortable, you must make sure that your emotional support animal is not permitted to accompany you inside lecture halls, libraries or cafeterias etc.
Exception to Rules In New Mexico
Even the Federal Fair Housing Act protects your rights to have your emotional support animal by your side, wherever you stay. However, some rules can exclude your pet from the Fair Housing act, such as:
Suppose your ESA causes any damage to the landlord's property. In that case, the landlord has the right to evict you after a 10-day notice, and there are no New Mexico dog laws that can stop him/her.
Your landlord has the right to kick you out if your emotional support animal shows aggressive behavior toward others.
Your landlord can deny your ESA if it causes some allergic reaction to others.
Facts You Need to Know Before Receiving Your ESA
You can choose any domestic pet as an emotional support animal. It can be any pet such as cats, dogs, miniature horses, and even some harmless reptiles and birds as well.
The sole purpose of an emotional support animal is to provide comfort and emotional support to people with mental health issues, such as depression and anxiety. They can not assist their owners in challenging situations like service dogs.
Don't get scammed by Fraud ESA providers. Anyone asking you to get registered or certified your pet with the state government is a big con. Only a licensed mental health professional can write and issue a legal ESA letter.
Places to Visit in New Mexico with an ESA
Like humans, animals also love to spend time outside the room or at home. That is why ESA owners should take their furry friends outside to play or spend time with them. In this way, the pet owner can also socialize with others.
As a matter of course, the state government of New Mexico has provided many pet-friendly places where you can enjoy spending time with your pet as well as socialize with people.
Frank S Ortiz Dog Park, Santa Fe
Enjoy the 138 acres of arroyos, hills, and miles of trails in Frank S Ortiz Dog Park, one of the largest and most fantastic U.S. parks. You can bring your off-leash furry friend to play and run freely. Even though the park is not fenced-in, dogs can wander comfortably on the trails. But, keep in mind that the dog should not approach the park's outer boundaries. ​You will need to look out for and clean up after your fluffy friend.
Santa Fe Village Dog Park, Albuquerque
Santa Fe Village Dog Park is a dog-friendly, fully fenced park with proper lights and water facilities. You can spend time from 6 a.m. to 10 p.m. with your furry friend. This park has a double-gated entry. You will need to enter the first gate with the leash on and remove it before entering the second gate. Do the same steps when leaving.
Hillcrest Park, Clovis
Hillcrest Dog Park is a part of 157 acres of Hillcrest park. This Hillcrest park has lighted fields for baseball, youth football, and softball play, each equipped with restrooms, and a dog park that is separated into two parts for large dogs and small dogs. But make sure that you bring your dog leashed while entering the park. Hillcrest Park is also home to many events and festivals throughout the year and the second-largest zoo in New Mexico!
We offer our Customers a 100% Money-back Guarantee
If not qualified, we offer a 100% Money-Back Guarantee. No Appointments are Required.
Why Choose Fast ESA Letter
Fast ESA Letter has made it easier for you! Fast ESA is serving with its online legal ESA Letter services to individuals experiencing anxiety, stress, or any mental illness. We have a solution for you. Let your fingers on your PC do the talking and rest leave everything on us! With the colossal clientele, Fast ESA believes in providing legitimate solutions for all the issues concerning your mental health. So don't rush to the public counters and avail the online services.
The Best Dog Breeds for Emotional Support Animal
These are the famous dog breeds in New Mexico. The Chihuahua is an elegant, well-balanced dog. They have a big-dog attitude with a loyal and charming nature. They like to sit on the laps of their owners.
The Bulldog is a spongy, low-slung, well-muscled bruiser. He is kind but courageous, friendly and dignified. These dogs like to spend their time indoors in cool weather because a narrow nose can make breathing difficult in hot and muggy conditions.
They are of jovial nature. Cocker Spaniel are adoring and laid back. Being eager to please and active, this breed is excellent for households. They are smart and like to be around people.
Due to their intelligence and playfulness, this little breed is an excellent companion for families with young children. Both their intelligence and their desire to participate in activities make them simple to train. Cavoodles may be effective watchdogs as well.
Best Cat Breeds for Emotional Support Animal
The Abyssinian cats have an unusual coat that gives it its unmistakable banded appearance. They are energetic and inquisitive cats that usually roam around with their owners. Their playful, canine-like behavior makes them popular with their owners.
These cats have green eyes and different color patterns. These cats have long hairs and because of their lack of fur there can be seen symptoms of skin cancer in these types of cats.
They are very sociable, energetic, and canine-like cats. They appear to belong on the laps of royalty, but despite their majestic demeanor, they are goofy and silly in nature.
These cats can be seen in gray, blue, chocolate lilac and cream color. They have pleasant personalities and are playful. They like to receive attention and care from their owners.
Frequently Asked Question
Do I need a letter for an emotional support animal in my rental apartment?
If you are suffering from one of the following mental health conditions and need an emotional support animal in your rental apartment, you will need an ESA letter:
Anxiety
Depression
Panic Attacks
ADHD- Attention Deficit Hyperactivity disorder
Substance-related disorders (alcohol, drugs)
OCD- Obsessive-Compulsive Disorder
Phobias
PTSD-Post-traumatic stress disorder
Autism and many more.
Does New Mexico recognize emotional support animals?
Yes. The state government of New Mexico recognizes emotional support animals.
Which Animals Count as Qualified emotional support Animals in New Mexico?
The below-mentioned animals are counted as qualified emotional support animals in New Mexico:
Cats
Dogs
Rabbits
Mini Horses
Some types of harmless reptiles, like Tortoise, Snakes, Lizards
And other common household pets
Are Emotional Support Animals Allowed in New Mexico Housing?
Yes, emotional support animals are allowed in New Mexico because they are protected under the Fair Housing Amendments Act. According to the Housing Act, a person suffering from one of the qualifying mental health conditions can have an emotional support animal, even if he/she lives in a rental apartment or a building with no pet policy. The person doesn't need to pay any additional charges or follow a pet policy with a valid ESA letter.
Where to Find a Suitable Emotional Support Animal in New Mexico?
As you know, an emotional support animal is a domestic pet that provides emotional support, love, and care to its owner, which will help them to get rid of their mental health issues, like depression, anxiety, PTSD, or phobias. However, a pet does not need any special training to be an emotional support animal (ESA). That means you can assign your pet as an ESA with the help of an emotional support animal letter. But if you do not have a pet, you can adopt one from one of the following pet adoption shelters:
Sierra County Animal Shelter
Bernalillo County Animal Care and Resource Center
Aztec Animal Shelter
Stray Hearts Taos Animal Shelter
Humane Society of Lincoln County, Ruidoso
Felines & Friends New Mexico
What should I do to connect with an LMHP in New Mexico?
You need to sign up with us to connect with a licensed mental healthcare professional (LMHP) in New Mexico. You can follow the below-mentioned steps for ESA certification:
Fill in the simple questionnaire
Get evaluated by a local licensed doctor
Receive your ESA letter via email; on the same day.
I truly recommend all approach the Fast ESA letter team. They are very helpful and will provide good care for your pet.
Getting an Emotional Support Animal letter is easy now! Thank you, Fast ESA letter for helping me in getting my legitimate ESA letter.
I was really disturbed because of my mental issues. I was looking for a licensed mental health professional so that I can issue my ESA letter. Thanks to the Fast ESA letter for providing me with my ESA letter within 24 hours.
Areas we Cover in New Mexico