Get Your Legit Emotional Support Animal Letter in New Hampshire
Get endorsed by the Local health professionals in New Hampshire.
How to Get an ESA Letter in New Hampshire Online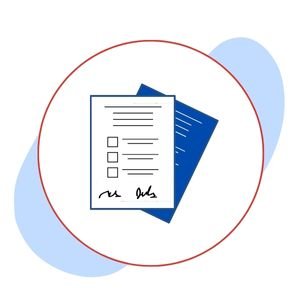 Schedule an online visit or work with a licensed professional online by filling out the registration form on the Fast ESA Letter.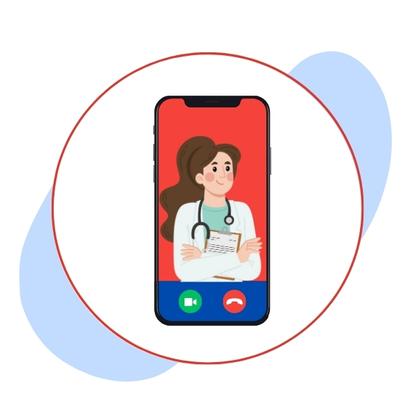 Talk with the online doctor about your mental health issues and whether an emotional support animal could help.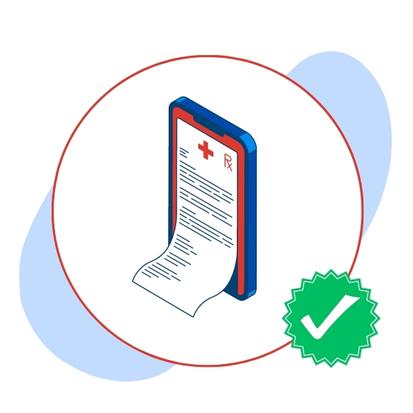 Get a signed ESA letter from the Fast ESA Letter as proof that you have qualified for an emotional support animal.
Only Fast ESA Letter offers 100% Money-Back Guarantee
If not qualified, we offer a 100% Money-Back Guarantee. No Appointments are Required.
Elements of New Hampshire Legitimate ESA Letter
A certified emotional support animal letter is the official letterhead that is written by the licensed mental health professional which includes that the person is using an emotional support animal to get therapeutic benefits to treat their mental or emotional disorder. A legitimate ESA letter must contain:
Name of the therapist.
Signature of the therapist.
Date of issuance
Therapist's license number
The person's need for an ESA to address their mental health.
Details of the pet should be mentioned.
Emotional Support Animal in New Hampshire
Emotional support animals are not only simply animals, but they can be an essential part of treatment for those suffering from mental health conditions. ESA can also help people control their heartbeat fluctuations caused by PTSD and anxiety disorders. But, what if the person stays on a college campus or a rental department where pets are not allowed? Or what if the landlord imposed additional charges because the tenant wanted to stay with ESA due to a mental health condition?
In this case, an ESA letter is written and signed by a licensed mental healthcare professional (LMHP) on their letterhead. But, how to find a local LMHP who can evaluate your health condition and sign you an ESA letter for housing? Team Fast ESA Letter has the answer to this question. We offer a quick and straightforward three-step process that provides you with an ESA letter on the same day. So you will be able to stay with your ESA wherever you live.
Who Can Write an Emotional Support Animal Letter New Hampshire?
Only a licensed medical healthcare professional (LMHP) can sign and issue a legitimate ESA letter. Here is a list of a few specialists that have the authority to sign an emotional support animal letter in New Hampshire:
A Physicians
A Psychiatrist
A licensed nurses', practitioner
A licensed marriage and family therapist (LMFT)
A Psychologist
A licensed clinical social worker (LCSW).
Benefits Of Having an ESA Letter Online in New Hampshire
Live in no-pet housing
No more pet charges
24/7 Online ESA Letter Support
A hassle-free downloadable copy of an ESA Letter.
New Hampshire Emotional Support Animal laws
The state has realized the importance of an Emotional Support Animal due to the difficulty that people are facing when looking for housing and other purposes. By keeping their rights in mind the state has passed certain laws in order to provide them equally housing opportunities.
New Hampshire ESA Housing Laws
According to the Fair Housing Act no one can discriminate among people with mental health disabilities like anxiety, depression, ADHD, or any other mental illness. This Act provides fair housing opportunities to the person with disabilities who take the assistance of an emotional support animal. Landlords have no rights to impose any fees or extra charges to the person asking for accommodation. You can also live on the no-pet policy property with your ESA if you have a valid ESA letter.
The Fair Housing Act applies to campus housing also, which means that you are allowed to bring an emotional support animal with you if you have a qualifying mental health condition but keep in mind that your emotional support animal is not allowed to enter the lecture halls with you.
Considering your disability an employer may allow you to bring an emotional support animal with you in the workplace. Unlike service animals, emotional support animals are not protected under the Americans With Disabilities Act, so an employer is not allowed to allow your ESA with you legally but if they see that your performance can get improved with the help of an ESA then they must give you permission.
Exception to Rules In New Hampshire
Even the Federal Fair Housing Act in New Hampshire protects your rights to have your emotional support animal by your side, wherever you stay. However, some rules can exclude your pet from the Fair Housing Act, such as:
If your ESA causes any damage to the landlord's property, the landlord has the right to evict you after a 10-day notice.
Your landlord has the right to kick you out if your emotional support animal shows aggressive behavior toward others.
Your landlord can deny your ESA if it causes some allergic reactions to others.
Facts You Need to Know Before Receiving Your ESA
According to the renters' rights in New Hampshire, you can choose any domestic pet as an emotional support animal. It can be any pet such as cats, dogs, miniature horses, and even some harmless reptiles and birds as well.
The sole purpose of an emotional support animal is to provide comfort and emotional support to people with mental health issues, such as depression and anxiety. They can not assist their owners in challenging situations like service dogs.
Don't get scammed by Fraud ESA providers. Anyone asking you to get registered or certified your pet with the state government is a big con. Only a licensed mental health professional can write and issue a legal ESA letter
Dog Friendly New Hampshire
Like humans, animals also love to spend time outside the room or at home. That is why ESA owners should take their furry friends outside to play or spend time with them. In this way, the pet owner can also socialize with others.
As a matter of course, the state government of New Hampshire has provided many pet-friendly places where you can enjoy spending time with your pet as well as socialize with people.
Places Where You Can Adopt an ESA in New Hampshire
New Hampshire SPCA (Stratham, NH)
Manchester Animal Shelter (Manchester, NH)
Animal Rescue League of NH (Bedford, NH)
Places to visit in New Hampshire with an ESA
Residence Inn by Marriott North Conway (North Conway, NH)
North Conway Airbnb Rentals (North Conway, NH)
Spruce Moose Lodge and Cottages (North Conway, NH)
Places to eat in New Hampshire with an ESA
The District (Portsmouth, NH)
Portsmouth Gas Light Co. (Portsmouth, NH)
Backyard Brewery and Kitchen (Manchester, NH)
We offer our Customers a 100% Money-back Guarantee
If not qualified, we offer a 100% Money-Back Guarantee. No Appointments are Required.
Why Choose Fast ESA Letter
Fast ESA Letter has made it easier for you! Fast ESA is serving with its online legal ESA Letter services to individuals experiencing anxiety, stress, or any mental illness. We have a solution for you. Let your fingers on your PC do the talking and rest leave everything on us! With the colossal clientele, Fast ESA believes in providing legitimate solutions for all the issues concerning your mental health. So don't rush to the public counters and avail the online services.
The Best Dog Breeds for Emotional Support Animal
Chinooks are good at adjusting to family life and prefer to go on adventures like hiking or camping. They are not the dogs to be left alone at home for a long time. They enjoy going on long walks or treks with their owners.
Golden retrievers enjoy spending time with their families. They are devoted and ready to please and get along well with other animals. These are intelligent canines with low maintenance and are healthy looking dogs.
The German Shepherd dog is known for its stunning coat and is very clever, protective, and loyal. They are amazing watchdogs for families. They are easy to train canines who are fearless, self-assured, and typically quiet.
The kelpie crossbreed is a calm dog that is ideal for people who lead active lifestyles. These are popular dogs with protective nature. The obedient, low-maintenance kelpie cross-breeds are extremely loyal to their families.
Best Cat Breeds for Emotional Support Animal
These cats have a majestic and lovely nature. They like to have a peaceful lifestyle. These cats are affectionate and close to their owners. They are good with strangers.
These cats are of a petite size. They typically weigh between six and nine pounds. Typically, they appear like hilarious, adorable kitties. They enjoy being around their owners.
These cat breeds are extremely sharp and quick. Since cats are adaptable and compact, you can tote them effortlessly when going outside while on vacation. They have sharp minds and keen eyes.
She is larger than typical felines. If you like to spend all your time at home, this cat is perfect for you. These cats dislike spending extended periods of time alone.
Frequently Asked Question
Do landlords have to accept emotional support animals in New Hampshire?
Yes. The landlords have to accept emotional support animals in New Hampshire. Because the Federal Fair Housing Act protects the equal accommodation opportunities of those who need emotional support animals for treatment. As per this act, landlords cannot discriminate against people based on their disabilities. Suppose the person has a mental health issue and he/she needs an emotional support animal for treatment. In that case, the landlord can not deny an ESA or impose added charges based on the breed, size, or weight.
How to apply for an ESA letter in New Hampshire near me?
You don't need to go anywhere to designate your pet as an emotional support animal in New Hampshire. You will need an ESA letter — a valid document to get recognition. With the Fast ESA letter, you will need to follow the below-mentioned three steps to get your emotions to support the animal letter at home in no time:
Fill in your personal information
Answer your questionnaire that includes detailed information about your health condition.
Now, submit your application after paying the letter fee.
After submission, one of our licensed professionals will review your application. If you qualify, you will receive your ESA letter via email without any delay.
How many dogs can you own in NH?
You can have as many emotional support animals as you want. There is no particular limit to having ESA in New Hampshire. But do mention all your ESA while applying for an emotional support animal letter.
How do I get my emotional support dog for anxiety?
Getting your dog certified from Fast ESA Letter is very straightforward and quick. You will need to fill in a 5-minutes questionnaire that will contain the following information, including:
Your name
Contact information
Question regarding your health condition to understand better whether you need ESA or not
Question regarding your pet
After providing all the information, you will need to submit your application and pay a letter fee. Now, one of our doctors will evaluate your application as per the government's guidelines to determine whether you have a qualifying health condition for an ESA or not. If you qualify, you will get your ESA letter on the same day via email.
What is an ESA letter?
An ESA letter states that a person has a qualifying mental health condition and needs an emotional support animal, not only a pet. It is a part of a person's treatment. That means a person can stay with an emotional support animal, whether in a rental apartment, a building with a no-pet policy, or a college housing campus. Also, the landlord can not impose any pet fee or deposit. But keep in mind that if your ESA causes any property damage, the owner will be responsible for paying the expenses for repairs.
How to connect with an LMHP in New Hampshire?
You need to get in touch with us to get connected with a licensed mental healthcare professional (LMHP) in New Hampshire. You can follow the below-mentioned steps for ESA certification:
Fill in the simple questionnaire
Get evaluated by a local licensed doctor
Receive your ESA letter via email
The whole process of getting an ESA letter can take up to 24 hours without stepping out from the comfort of your home.
Can an emotional support dog go anywhere with you?
Even emotional support animals do not have the rights like service dogs. Still, there are some places where your ESA can go with you. They are:
Best Western Plus North Platte Inn & Suites, North Platte
Tru by Hilton North Platte
Best Western Plus York Hotel & Conference Center, York
And more.
Can my doctor write an ESA letter?
A family doctor can issue an ESA letter if the physician is still licensed. But, make sure that your doctor should have detailed information regarding your health condition and medical history so that the doctor will suggest an ESA as part of their treatment plan confidently.
I was looking for the ESA letter in New Hampshire but all the good therapist clinics aren't far away from my home. So I decided to look for the ESA letter online. Got to know about the Fast ESA letter. They are amazing and trustworthy.
Perfect platform for those who want a legitimate ESA letter from the licensed mental health professional. I will highly recommend the Fast ESA letter.
Customer support service is perfect. The team of experts solves every query of the customer and provides solutions for those who are in trouble. The procedure of getting an ESA letter is also very easy. You can surely get the ESA letter from them.
Areas we Cover in New Hampshire