Get Your Legit Emotional Support Animal Letter in Mississippi
Get endorsed by the Local health professionals in Mississippi.
How to Get an ESA Letter in Mississippi Online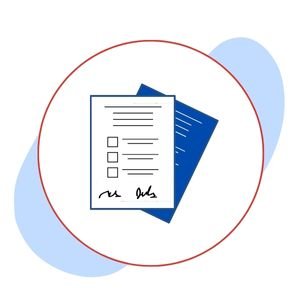 Create an account and schedule an appointment with a professional using our online form.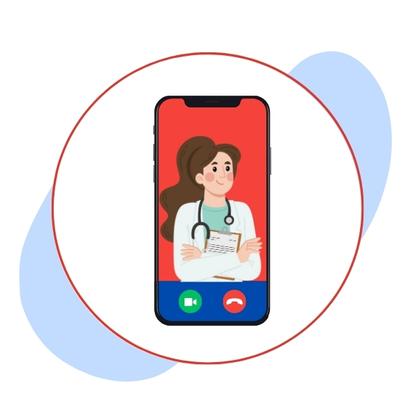 Join the video/audio call with the doctor and address your medical needs.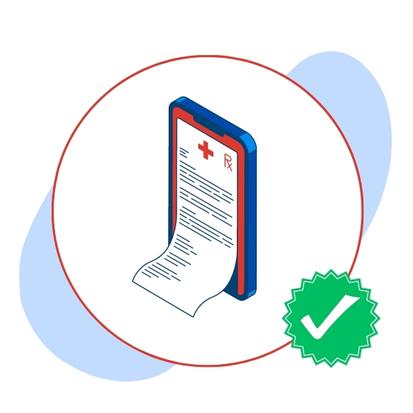 Get approved and receive your ESA Letter signed by our professional in your email.
Only Fast ESA Letter offers 100% Money-Back Guarantee
If not qualified, we offer a 100% Money-Back Guarantee. No Appointments are Required.
What Should Your Mississippi ESA Letter Include?
A valid emotional support animal letter must state that the applicant is receiving therapeutic assistance for dealing with anxiety, depression or any mental health disability. The elements of a valid ESA letter are:
Name and signature of the therapist.
Date of publication.
Therapist's license number.
Date and state of issuance in which the license was issued
The person's need for an ESA to address their mental health.
The pet's specifics must be mentioned like breed, age and type.
Emotional Support Animal in Mississippi
An emotional support animal plays a vital role in the life of a person who is suffering from mental health conditions, such as depression or PTSD. An ESA can provide emotional support, love, and care to heal without asking for anything in return. An emotional support pet can also help people control their heartbeat fluctuations caused by PTSD and anxiety disorders. But, what if the person stays in a rental apartment where the landlord does not allow pets?
In this case, an ESA letter is written and signed by a licensed mental healthcare professional (LMHP) on their letterhead. But, how to find a local LMHP who can evaluate your health condition and sign you an ESA Housing letter? Team Fast ESA Letter has the answer to this question. We offer a quick and straightforward three-step process that provides you ESA letter on the same day. So you will be able to stay with your ESA wherever you live.
Who Can Write an ESA Letter in Mississippi?
Only a licensed medical healthcare professional (LMHP) can sign and issue a legitimate ESA letter. Here is a list of a few specialists that have the authority to sign an emotional support animal letter in Mississippi:
A Physicians
A Psychiatrist
A licensed nurses', practitioner
A licensed marriage and family therapist (LMFT)
A Psychologist
A licensed clinical social worker (LCSW)
Benefits Of Having an ESA Letter in Mississippi
Live in no-pet housing
No more pet charges
24/7 Online ESA Letter Support
A hassle-free downloadable copy of an ESA Letter.
Mississippi Emotional Support Animal Laws
Mississippi has identified the vital role of Emotional Support Animals in promoting health and wellness and has passed specific laws along with the federal regulations for the protection of Emotional Support Animals.
Mississippi ESA Housing Laws
Mississippi emotional support animals are covered under the Federal Fair Housing Act. This act protects the equal rights of getting fair accommodation opportunities for a person with a mental disability who needs an emotional support animal—even the accommodation with a no-pet policy. Landlords cannot restrict your emotional support animal or impose added charges based on breed, size, or weight. However, suppose your pet is aggressive, loud, causes damage to the landlord's property, or harms someone. In that case, your landlord has the right to give you 10-days notice to vacate the house.
Mississippi Employment Laws
Like service dogs, ESA have not been covered under the Americans with Disabilities (ADA) law or any other law for work or employment in Mississippi. It means you don't have any legal right to bring your emotional support animal for assistance in your office. Even employers do not have any legal responsibility to authorize emotional support animals (ESA) in the workplace. Still, they can permit you to keep your ESA while working.
Mississippi Campus Housing Law
Like the other fair accommodation opportunities, the Fair Housing Act also protects University on-campus housing except for dorm rooms. It means all universities should provide accommodation to you and your ESA with the help of a legitimate emotional support animal letter in Mississippi. But keep in mind that you can not take your emotional support animal in the other parts of the University, such as:
The academic buildings like labs, libraries, or lecture halls
Cafeteria
Exception to Rules In Mississippi
Even the Federal Fair Housing Act protects your rights to have your emotional support animal by your side, wherever you stay. However, some rules can exclude your pet from the Fair Housing Act, such as:
If your ESA causes any damage to the landlord's property, the landlord has the right to evict you after a 10-days notice.
Your landlord has the right to kick you out if your emotional support animal shows aggressive behavior toward others.
Your landlord can deny your ESA if it causes some allergic reactions to others.
Facts You Need to Know Before Receiving Your ESA
You can choose any domestic pet as an emotional support animal. It can be any pet such as cats, dogs, miniature horses, and even some harmless reptiles and birds as well.
The sole purpose of an emotional support animal is to provide comfort and emotional support to people with mental health issues, such as depression and anxiety. They can not assist their owners in challenging situations like service dogs.
Don't get scammed by Fraud ESA providers. Anyone asking you to get registered or certified your pet with the state government is a big con. Only a licensed mental health professional can write and issue a legal ESA letter.
Like humans, animals also love to spend time outside the room or at home. That is why ESA owners should take their furry friends outside to play or spend time with them. In this way, the pet owner can also socialize with others. As a matter of course, the state government of Mississippi has provided many pet-friendly places where you can enjoy spending time with your pet as well as socialize with people.
Places Where You Can Adopt an ESA in Mississippi
Brookhaven Animal Rescue League (Brookhaven, MS)
Southern Pines Animal Shelter (Hattiesburg, MS)
Jackson County Animal Shelter (Gautier, MS)
Places to visit in Mississippi with an ESA
Bonita Lakes Park (Meridian, MS)
Popp's Ferry Dog Park (Biloxi, MS)
Pixie's Memorial Dog Park of Hiller Park (Biloxi, MS)
Places to eat in Mississippi with an ESA
Dogmud Tavern (Ridgeland, MS)
Blue Dog Bistro (Ocean Springs, MS)
Black Dog Coffee & Café (Tylertown, MS)
We offer our Customers a 100% Money-back Guarantee
If not qualified, we offer a 100% Money-Back Guarantee. No Appointments are Required.
Why Choose Fast ESA Letter
Fast ESA Letter has made it easier for you! Fast ESA is serving with its online legal ESA Letter services to individuals experiencing anxiety, stress, or any mental illness. We have a solution for you. Let your fingers on your PC do the talking and rest leave everything on us! With the colossal clientele, Fast ESA believes in providing legitimate solutions for all the issues concerning your mental health. So don't rush to the public counters and avail the online services.
The Best Dog Breeds for Emotional Support Animal
Kelpie Cross
A peaceful dog that is perfect for people who lead active lifestyles is the kelpie crossbreed. Popular dogs with a protective character, these. The low-maintenance, obedient kelpie cross-breeds are devoted to their families.
Pugs
Pugs are famous for their adorable personalities and squishy features. This breed has a little mischievous look yet adore by owners. You can easily go to work by leaving your home safe with this dog.
Shih Tzu
These pets are really adorable. These dogs are perfect for apartments. They are well known for having a soft corner for children. They appreciate owners who have kind behavior so that they can sit in their laps.
Husky
They frequently have a look that is sharp, cordial, inquisitive, and perhaps even naughty. They are a perfect combination of strength, speed and stamina. They have a medium length double coat covered on their body.
Best Cat Breeds for Emotional Support Animal
Ragamuffin Cats
She is bigger than normal cats. This cat is ideal for you if you prefer to stay home all day. These cats don't want to be left alone for long periods of time.
Sphynx
They are lively, social, and cat-like dogs. Despite their regal demeanor, they are foolish and silly despite looking like they belong on the laps of royalty.
Abyssinian
The unique coat of the Abyssinian cat gives it its distinctive banded appearance. They are curious, active cats that frequently travel with their owners. They are well-liked by their owners because of their playful, canine-like behavior.
Oriental Short hair
These cats have various color patterns and green eyes. These felines have thick hair. These kinds of cats may exhibit skin cancer symptoms due to their lack of fur.
Frequently Asked Question
How do I get a Mississippi ESA letter near me?
Fast ESA Letter provides a very straightforward and quick process to get an emotional support animal letter in Mississippi. You will need to fill in a 5-minutes questionnaire that will contain the following information:
Your name
Contact information
Question regarding your health condition to understand better whether you need ESA or not
Question regarding your pet, like do you have any pet, if yes, how many pets do you have, and more
After providing all the information, you will need to submit your application and pay a letter fee. Now, one of our doctors will evaluate your application as per the government's guidelines to determine whether you have a qualifying health condition for an ESA or not. If you qualify, you will get your ESA letter on the same day via email.
Does Mississippi recognize emotional support animals?
Yes. The state government of Mississippi recognizes emotional support animals.
Can a Landlord Deny an Emotional Support Animal in Mississippi?
No. A landlord can not deny an ESA in Mississippi if you have an emotional support letter signed and issued by an LMHP.
How I can connect with an LMHP in Mississippi Today!
Fast ESA Letter provides you with a quick and straightforward way to connect with a licensed medical health professional (LMHP). You will need to fill in your information and provide answers regarding your health condition. We will send your information to our team of health professionals, who will review your answers and provide you with an ESA letter if you qualify.
How can you tell a fake ESA letter?
If your ESA letter does not have the below-mentioned information, it means it is a fake emotional support letter:
Date of Issue & Expiration.
Name of the Patient
Doctor's Confirmation that the patient is under their care for a specific mental or emotional disability.
Role of Emotional Support Animal in Patient's Treatment.
Brief Details of Pet
The name & signature of the LMHP
The name of the practice.
Phone number of the practice.
The type of medical license.
The state of the physician's jurisdiction.
What documentation is necessary to establish my pet is an emotional support animal?
You need only a valid ESA letter to establish your pet as an emotional support animal.
Will I definitely get an ESA letter in Mississippi if I pay my fee?
Even if you pay your fee, getting an ESA letter is not a surety until you do not have any qualifying mental health condition. But if you have one of the following health conditions, you can get an ESA letter without any hassle:
Anxiety
Depression
Panic Disorders
Bipolar Disorder
Attention Deficit Disorder
Post Trauma Stress Disorder
Cognitive Disorder
Phobias and fears
Learning Disorders
With Fast ESA Letter, if you fail to qualify for one of the mental health conditions, you will get your total refund instead of an ESA letter.
Does the emotional support animal center guarantee the airline will accept my ESA letter?
No. An ESA letter does not guarantee getting your emotional support animal with you while flying. On January 11, 2021, the U.S. The Department of Transportation passed the regulations allowing airlines to treat emotional support animals as ordinary pets. It depends upon the airlines to decide whether they allow your ESA into the cockpit with you or your ESA has to travel into the cargo. But there are still some airlines that will enable ESA. To learn more about airlines that allow emotional support animals, you can read our blog post named Airlines that Allow Flying with an Emotional Support Dog 2022.
Can I use my ESA letter for flying with my landlord or homeowner's association?
No. You can not use your ESA letter for flying with your landlord or homeowner's association. Because the Department of Transportation regulations allow airlines to treat emotional support animals as ordinary pets.
Can a Veterinarian Write an ESA Letter For Me?
No. A veterinarian can not write an ESA letter for you.
Samantha

Thanks to the amazing job done by the Fast ESA letter. The team of professionals helped by providing the ESA letter without stepping out as I was suffering from serious anxiety issues. By having an ESA letter now I am able to live with my ESA on rental properties without any discrimination.
Paul Roy

I was looking for a legitimate ESA letter provider around Mississippi, so I got to know about the Fast ESA letter company. I contacted the team and within 24 hours of the time frame, they provided me with the ESA letter. The LMHP reviewed my application which helped me know my disability well. Highly recommended.
John Grey

I am very happy with my decision of getting an ESA letter from the Fast ESA letter as they are well experienced in their respective jobs. Also, the customer support service is very good as they talk to the customers very politely. I will surely recommend you go with Fast ESA letter.
Areas we Cover in Mississippi