Get Your Legit Emotional Support Animal Letter in Michigan
Get endorsed by the Local health professionals.
How to Get an ESA Letter in Michigan Online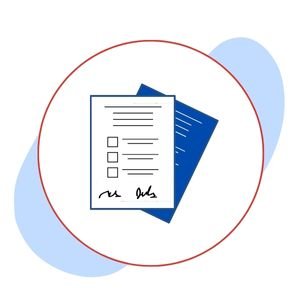 Begin the process of acquiring an Emotional Support Animal Letter in Michigan by filling the online evaluation form with accurate medical details and requirements for an ESA.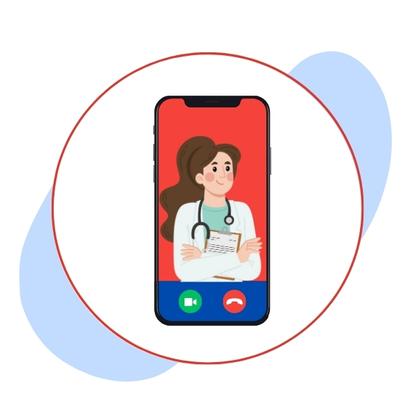 Get connected with a state-authorized mental health professional for the further evaluation process. Make sure, to be honest, while talking and sharing details concerning mental health.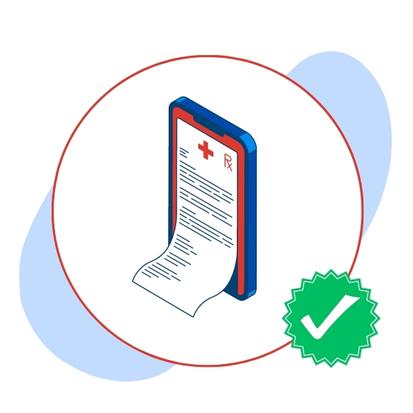 Post-approval, receive your ESA Letter via email. Download and save it for living and flying with your ESA.
Only Fast ESA Letter offers 100% Money-Back Guarantee
If not qualified, we offer a 100% Money-Back Guarantee. No Appointments are Required.
Elements of Michigan Legitimate ESA Letter
A legal Emotional Support Animal letter must specify that person is acquiring therapeutic advantages from the Emotional Support Animal for dealing with anxiety, stress, intense emotions, or any mental illness.
Must be written on a state-licensed mental health professional's letterhead.
Therapist's name and signature.
Date of issuance.
Therapist's license number.
Date of the license, and state where it's issued.
The need for an ESA for treating the individual's mental health.
Details of the pet may be included.
Emotional Support Animal in Michigan
Michigan is a liberal state that has contributed well in endowing the best therapy to those invisible wounds. From realizing the importance and advantages of having Emotional Support Animals to approving the state laws; Michigan took an excellent stand for all. An ESA therapy aids in beating the stress, anxiety of any mental illness with immense love, care, and support to promote health and wellness. Emotional Support Animals are protected under several federal and state laws to protect an ESA and its owners from discrimination due to their emotional or mental illness.
An Emotional Support Animal lets your true colors sign through by providing the immense love, care, and affections to help in mitigating the stress, anxiety, or any mental illness. Love is a real remedy to ample of health conditions. An Emotional Support Animal Letter is a prescription that indicates an individual is acquiring the therapeutic advantages from the Emotional Support Animal for recuperating from their mental illness. Having a valid ESA Letter from a state-authorized Mental Health Professional grants some civil liberties, including staying with your ESA.
Who Can Write an ESA Letter Michigan?
A state-authorized Mental Health Professional must prescribe an ESA Letter. This includes the following healthcare professionals.
A Primary Care Physician.
A Licensed Therapist.
Any Licensed Mental Health Professional.
A Licensed General Physician.
Benefits Of Having an ESA Letter Online in Michigan
Live in no-pet housing
No more pet charges
24/7 Online ESA Letter Support
A hassle-free downloadable copy of an ESA Letter.
Michigan Emotional Support Animal Laws
Michigan has passed several laws for the protection of an Emotional Support Animal and its owner from discrimination due to the disability.
Michigan ESA Housing Laws
The housing in Michigan is secluded under the Fair Housing Act (FHA) which allows the person to live with an Emotional Support Animal. An Emotional Support Animal helps in mitigating stress, anxiety, intense emotions, or any mental illness. As per the HUD estimation, around 60% of Housing complaints concern the denial of a request to accommodate a disability. The primary concern of this act is the removal of discrimination against the disabled.
If you have a valid ESA letter in the State of Michigan, the landlord or housing provider:
Must not restrict an emotional support animal to live with the person devoid of any "no-pet" policies.
No pet charges in connection with an ESA
No restrictions based on the size, weight, and breed of the Emotional Support Animal.
The Americans with Disabilities Act protects the persons who have some disability and permits them to take Emotional Support Animal in the workplace. However, the employers don't need to approve the request only. It is always worth trying to ask your employer to keep your ESA along with a valid ESA Letter.
Travel Laws:
Several airlines follow their policies and ask for an additional form in advance, and some might need several week's notice.
Accommodation Laws:
If you have owned your home, the Fair Housing Act won't be applicable.
A landlord may deny the application for living with an ESA if the animal is proving to be a threat to others.
In case ESA causes any damage to the property; the individual may need to pay for the repairs.
Employment Laws: An employer may deny the request for keeping an ESA with you in the workplace. It is up to the employer only if he wants to permit it.
Punishments to misrepresent an Emotional Support Animal in Michigan
Michigan legislature has approved an act "Misrepresentation of Emotional Support Animal Act" which criminalizes the individual prompting a fake request for an ESA. There is an increment in the fake requests for an ESA Letter to acquire the privileges of having an ESA. The penalty for misrepresenting an ESA varies from state to state.
However, Michigan legislation has passed the following penalties.
Up to 30 days of community service.
Imprisonment for up to 3 months
A fine of up to $500.
Dog Friendly Michigan (Don't shop. Just Adopt!!)
Places Where You Can Adopt an ESA in Michigan
Oakland County ​Animal Shelter (Pontiac, MI)
Michigan Humane (Detroit, MI)
Taylor animal shelter (Taylor, MI)
Places to visit in Michigan with an ESA
Mission Point Resort (Mackinac Island, MI)
Timber Ridge RV & Recreation Resort (Traverse City, MI)
Hillcrest Dog Park (Grand Rapids, MI)
Places to eat in Michigan with an ESA
Grizzly Peak Brewing Company (Ann Arbor, MI)
Bentwood Tavern (New Buffalo, MI)
Maverick's (Canton, MI)
Only Fast ESA Letter offers 100% Money-Back Guarantee
If not qualified, we offer a 100% Money-Back Guarantee. No Appointments are Required.
Why Choose Fast ESA Letter
Fast ESA Letter has made it easier for you! Fast ESA is serving with its online legal ESA Letter services to individuals experiencing anxiety, stress, or any mental illness. We have a solution for you. Let your fingers on your PC do the talking and rest leave everything on us! With the colossal clientele, Fast ESA believes in providing legitimate solutions for all the issues concerning your mental health. So don't rush to the public counters and avail the online services.
The Best Dog Breeds for Emotional Support Animal
Yorkshire Terriers
The most popular toy dog breed in the United States is the Yorkshire Terrier, which was first developed in England. Yorkshire Terriers, although being small, enjoy acting like a huge dog trapped in a small dog's body. They are a devoted family member. Yorkshire is common in Michigan's biggest cities and are excellent for city living.
Labrador Retriever
Labrador also known as Labs. These dogs are versatile and are a fantastic fit for any household in Michigan because they have a devoted companion and can work efficiently.
French Bulldog
Also known as Frenchies. These dogs are sociable companion dogs who love to have fun. Frenchies enjoy interacting with people and get along well with every member of the family. Frenchies are excellent apartment dogs for people wishing to reside in one of Michigan's urban districts due to their small size.
Poodle
Poodles can be identified easily because of their curly hair and are said to be among the most intelligent canine breeds. They are available in a wide range of sizes and colors. Many residents of Michigan adopt Poodles because of their cute look.
Best Cat Breeds for Emotional Support Animal
Birman
This cat is gorgeous and energetic, and she gets along well with people, kids, and other animals. Typically, they are only visible in black and white.
Bengal Cats
These cats have an athletic disposition and enjoy running, jumping, and playing inside. Due to their charming and caring personalities, these cats are domestic cats.
Siamese
These felines act like people. This lady enjoys having in-depth discussions with others. These gorgeous animals were born in America.
Devon Rex
This one's for you if you enjoy travelling with cats because they stay close to their owners and cuddle with them. This cat enjoys being around people and enjoy doing activities.
Frequently Asked Question
What are the qualifying conditions for an Emotional Support Animal in Michigan?
Several conditions are recognized under the Diagnostic and Statistical Manual. They include but are not limited to:
Anxiety
Depression
Panic Disorders
Bipolar Disorder
Attention Deficit Disorder
Post Trauma Stress Disorder
Cognitive Disorder
Phobias and fears
Learning Disorders
How do I get an ESA letter in Michigan?
You can choose the Fast ESA Letter to get an ESA letter in Michigan. We have a simple three-step process. You can start by Clicking on the Apply now button on our website. Fill up a simple form regarding your pet details and your mental health along with your residential details. After this, our Michigan licensed health professional will evaluate your application. If our health professional finds your mental illness suitable to have an ESA letter, you will get your ESA letter within 24 hours via email.
Can a landlord deny an emotional support animal Michigan?
No, if tenants have an ESA letter to prove their pet is an emotional support animal, landlords are obliged to allow ESA on their rental property. Landlords are not only bound to allow an ESA; they even cannot ask for extra charges from the tenant for keeping an ESA with them.
How do I certify my emotional support animal in Michigan?
Pets certified as emotional support animals with ESA letters can savor the benefits of ESA federal laws in Michigan. Now, in order to get an ESA letter, you can apply on the Fast ESA letter. You just need to fill up a simple form. If your mental illness is suitable for ESA assistance, our state-licensed health professionals will email you an ESA letter 24 hours after the evaluation.
How do I register my dog as an emotional support animal in Michigan?
No, as no state of the United States, including Michigan, registers dogs or other pets as emotional support animals. However, some fraud sites fool people by claiming to register pets as emotional support animals on their site's database. If you are looking to verify your dog as an emotional support animal to savor ESA laws. In that case, we recommend you get an ESA letter instead of some fake ESA registry or registration.
Does Michigan recognize emotional support animals?
Including Michigan, all the United States of America states understand the importance of emotional support animals. Michigan follows ESA federal laws and ensures ESA and ESA owners' protection in the state. Patients of Michigan who have ESA letters to prove their pets as emotional support animals stay on any rental property with their ESA without paying any extra rental charges.
Ronnie Levine
★★★★★
With their service, I was able to spend as much as time I want to spend with my pet. They showed a great effort in getting my ESA letter very soon. Thank You!
Detroit, MI
William Johnson
★★★★★
Customer service is just amazing here and the staff is very polite. I got my ESA letter without any hassle and the process was quick and affordable. I had a great experience.
Troy, MI
Tina Grimm
★★★★★
The customer service is fabulous and easy to get in contact with someone. I've already recommended their ESA services to many people. Thanks so much!
Grand Rapids, MI
Areas we Cover in Michigan