Get Your Legit Emotional Support Animal Letter in Indiana
Get endorsed by the Local health professionals In Indiana.
How to Get an ESA Letter in Indiana Online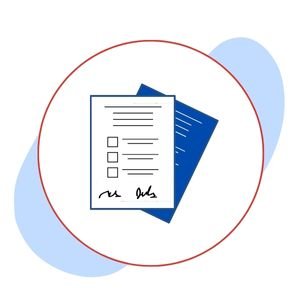 Fill the evaluation form with the appropriate medical details to initiate the ESA Letter process. Mention the accurate medical details along with the need for having an ESA.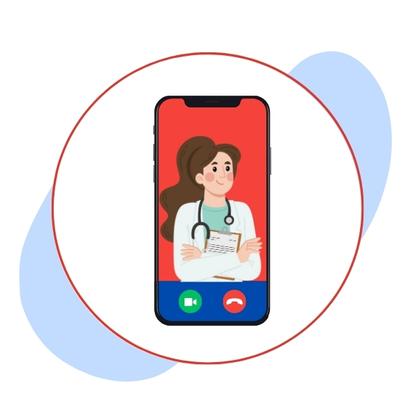 Get assessed by a licensed health professional based on the medical details and the therapy session prescription.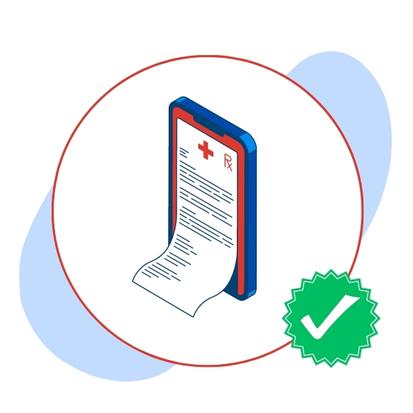 Once you get evaluated, you will receive your ESA Letter via email. Download and save it for living with your ESA.
Only Fast ESA Letter offers 100% Money-Back Guarantee
If not qualified, we offer a 100% Money-Back Guarantee. No Appointments are Required.
Elements of Indiana Legitimate ESA Letter
A legitimate emotional support animal letter must indicate that the person is taking therapeutic benefits for treating intense emotions, anxiety, or any mental illness.
Must be written on a state-licensed mental health professional's letterhead.
Therapist's name and signature.
Date of issuance.
Therapist's license number.
Date of the license, and state where it's issued.
The need for an ESA for treating the individual's mental health.
Details of the pet may be included.
Emotional Support Animals in Indiana
Mental health requires a great deal of attention. An Emotional Support Animal will endow you with immense love, care, and support, along with the required attention. An Emotional Support Animal provides therapeutic benefits to a person struggling with anxiety, stress, depression, or intense emotions and facilitates mitigating the symptoms.
Indiana has realized the importance of having an Emotional Support Animal and how it helps in improving and dealing with mental health. Indiana has passed the specific protection with strict measures and privileges. An ESA letter is the only document required to take the legal rights to keep an ESA with you and take therapeutic benefits. Acquire an ESA letter and stay protected under state and federal laws.
Who Can Write an ESA Letter Indiana?
A state-authorized Mental Health Professional must prescribe an ESA Letter. This includes the following healthcare professionals.
A Primary Care Physician.
A Licensed Therapist.
Any Licensed Mental Health Professional.
A Licensed General Physician.
Benefits Of Having an ESA Letter Online in Indiana
Live in no-pet housing
No more pet charges
24/7 Online ESA Letter Support
A hassle-free downloadable copy of an ESA Letter.
Indiana Emotional Support Animal Laws
Indiana has taken a few strict and bold steps to deal with the online and offline frauds concerning ESA Letters. Along with adopting the federal laws, Indiana State has passed a new law applicable in Indiana only. Any species can be qualified as an Emotional Support Animal.
Indiana allows the individual taking therapeutic benefits from an Emotional Support Animal to live with an ESA in the residential societies devoid of any pet policies. The Housing laws in Indiana are protected under the Federal Fair Housing Act (FHA). A landlord is allowed to refuse the ESA request seems to be a financial burden, a serious threat to the owners. Also, it is required to be noted that any damage done to the owner's property will be the ESA owner's responsibility to compensate for it.
If you have a valid ESA letter in the State of Indiana, the landlord or housing provider:
Must allow emotional support animals, even if there is a general "no-pets" policy.
Cannot charge pet deposits or pet fees in connection with the ESA.
Cannot place limitations on the size, weight, and breed of the emotional support animal.
According to the Employment Law, an employee taking therapeutic benefits from an ESA is allowed to the workplace only if the employer permits. Though employers need not approve the employee's request, it is always good to ask if keeping an ESA along improves the work performance.
Having an ESA in Indiana is not only about privileges only. There come some responsibilities and confinements as well. Make sure you go through with that as well!!
Any property damage done by an ESA will be the ESA owner's responsibility.
The landlord can evict you if the ESA is aggressive or a threat to them.
Denial of showing the essential documents can put you in serious situations.
Neglecting the ESA's well-being can be a reason to take your ESA away from you.
Punishment for Misrepresenting an Emotional Support animal in Indiana
Indiana has legally passed several strict measures to handle the fraud ESA Letter. The punishment for misrepresenting an Emotional Support Animal in Indiana is considered a "Class A" infraction that compensates the amount to a fine of up to $10,000.
Not every individual needs to be approved or get an ESA Letter. 
An ESA Letter usually applies to a person, not an animal, which states that it is taking ESA's therapeutic benefits.
There exists no terms like ESA registration or ESA Certification. An ESA Letter is a standalone document that is considered a valid document.
Anyone offering the services with the name of ESA Certifications or registration is certainly a fraudster.
You don't need to purchase a trained ESA pet or a specific ESA. Any pet can be represented as an ESA if the person has a legal recommendation from a licensed therapist.
Places Where You Can Adopt an ESA in Indiana
Humane Society For Hamilton County (Fishers, IN)
Bloomington Animal Shelter (Bloomington, IN)
Almost Home Humane Society (Lafayette, IN)
Places to visit in Indiana with an ESA
Indiana Dunes State Park (Chesterton, IN)
Holliday Park (Indianapolis, IN)
Artist-Guided Public Art Tour (Fort Wayne, IN)
Places to eat in Indiana with an ESA
Petite Chou by Patachou (Indianapolis, IN)
Ritter's Frozen Custard (Greenwood, IN)
Joe Huber's Family Farm & Restaurant (Borden, IN)
We offer our Customers a 100% Money-back Guarantee
If not qualified, we offer a 100% Money-Back Guarantee. No Appointments are Required.
Why Choose Fast ESA Letter
Fast ESA Letter has made it easier for you! Fast ESA is serving with its online legal ESA Letter services to individuals experiencing anxiety, stress, or any mental illness. We have a solution for you. Let your fingers on your PC do the talking and rest leave everything on us! With the colossal clientele, Fast ESA believes in providing legitimate solutions for all the issues concerning your mental health. So don't rush to the public counters and avail the online services.
The Best Dog Breeds for Emotional Support Animal
Yorkshire Terriers
Yorkshire Terriers are well-admired for their strong bonding capabilities with their owners. They endow with unconditional love, care, and affection that help treat anxiety.
Pomeranian
Pomeranians are well-known and admired by the people to stay emotional support by their side all the time. They are considered admirable when it comes to having an ESA to treat intense emotions or any mental illness.
Bichon Frisé
Bichon Frisé is considered the happy-go-lucky buddy that exhibits friendly and mood-boosting characteristics. A wagging tail and adorable eyes are the real medicines that can treat stress or anxiety.
Pembroke Welsh Corgi
Pembroke Welsh Corgi is considered the most affectionate, smart, and loving pet. These are pretty and energized pups that are capable of reducing anxious feelings.
Frequently Asked Question
What are the qualifying conditions for an Emotional Support Animal in Indiana?
Several conditions are recognized under the Diagnostic and Statistical Manual. They include but are not limited to:
Anxiety
Depression
Panic Disorders
Bipolar Disorder
Attention Deficit Disorder
Post Trauma Stress Disorder
Cognitive Disorder
Phobias and fears
Learning Disorders
Does Indiana allow emotional support animals?
Yes. Indiana allows emotional support animals.
Can a landlord deny an emotional support animal in Indiana?
No. A landlord can not deny an emotional support animal in Indiana based on size, breed, or weight. But keep in mind that they can refuse your pet if it causes any damage to property or harms any person, or if it is noisy or aggressive.
Which Public Accommodations in Indiana Must Allow emotional support Animals?
Most universities and college campus housing recognize emotional support animals with the help of a valid ESA letter signed by a licensed mental healthcare professional.
Is there any emotional support animal Indiana law that protects ESA in the workplace?
Emotional support animals are not covered by any employment law. But your employer might give you permission to bring your ESA if it can help you to be more productive.
Does the Fair Housing Act apply to emotional support animals?
Yes. Emotional support animals are covered under the Federal Fair Housing Act.
Calypso Pleat
★★★★★
I am really grateful for using their services for my ESA letter for travel. They helped me by providing my letter within 24 hours. Thank You!
Indianapolis, IN
Marybeth Stouter
★★★★★
I wanted an ESA letter, so I could move into my new apartment complex with my support pet, but I was not able to schedule an appointment to get one from my doctor. I found them online while I was doing my research on emotional support animals. The communication with their team was fast and clear! They were available all the time, for questions and the information they provided was accurate! Very good service.
Hammond, IN
Bettie Foulard
★★★★★
I did a lot of internet searching before I chose this company for an ESA letter. The website was informative and easy to use. The therapist was knowledgeable and professional. I would highly recommend this website.
Gary, IN
Areas we Cover in Indiana