Get Your Legit Emotional Support Animal Letter in Oakland, CA
Apply with us for the best emotional support animal letter in Oakland, CA!
How To Get An Emotional Support Animal Letter in Oakland, CA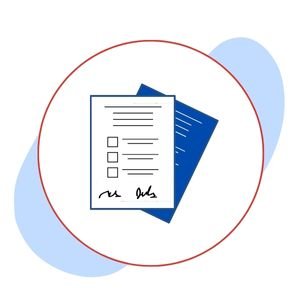 Create an account and schedule an appointment with a professional using our online form.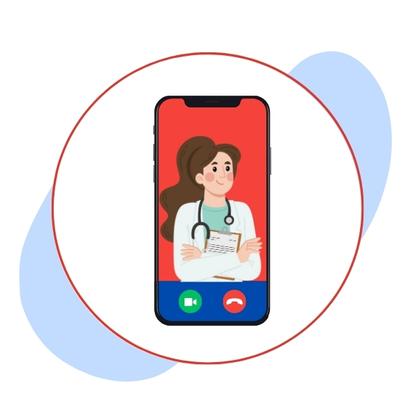 Join the video/audio call with the doctor and address your medical needs.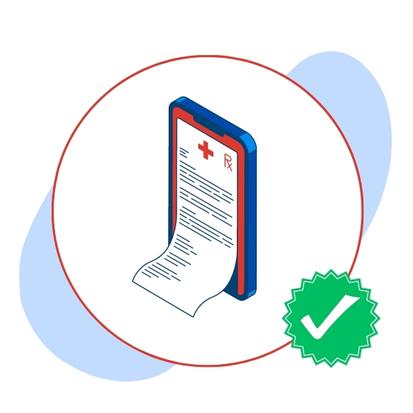 Get approved and receive your ESA Letter signed by our professional in your email.
Fast ESA letter is committed to compliance with Assembly Bill-468. It reflects our dedication to providing authentic ESA letters to manage your mental and emotional disabilities. As per AB 468, we must make a 30-day client-provider relationship before recommending an ESA letter.
Only Fast ESA Letter offers 100% Money-Back Guarantee
If not qualified, we offer a 100% Money-Back Guarantee. No Appointments are Required.
What Should Your Oakland ESA Letter Include?
A reliable emotional support animal (ESA) letter indicates a person's mental condition and the importance of having ESA to deal with a person's mental health condition. A valid ESA letter from doctor should have the patient's details, including:
Why does the patient need an ESA, which includes a mental disorder!
Number of ESA!
Name and breeds of emotional support animal!
When the Letter is issued!
Expiry Date of Letter!
With all these details, the Letter should:
Written on Local authorized Therapist's letterhead!
Have the Therapist's License number on it!
Date of the license, and state where it's issued.
Signed by a Licensed mental health professional!
Emotional Support Animal in Oakland
The recognition and acceptance of emotional support animals have grown in Oakland, providing relief and comfort to those struggling with various emotional and mental health conditions. However, you must obtain an ESA letter in Oakland to live with your ESA in your apartment or building.
With your ESA letter, you can confidently live with your emotional support animal in various housing situations without facing any discrimination or additional pet-related charges. Moreover, you can enjoy the companionship and support of your ESA while knowing the law protects you.
Who Can Write an ESA Letter in Oakland?
There is a condition for a valid ESA letter that it should be evaluated, written, and signed only by a regional and accredited mental health professional. The following health care professionals can examine the ESA letter regarding patients:
A Primary Care Physician
A Licensed Therapist
A Licensed Psychiatrist
A Licensed General Physician
A licensed psychologist
Any Licensed Mental Health Professional (LMHP)
Emotional Support Animal Laws
ESA California law is designed for people with mental health issues and needs animal assistance for support and remediation. An emotional support letter for pets is the best way to help patients with a psychic health illness get rid of their problems with minimal treatment.
According to the Fair Housing Amendments Act of 1988 (FHA), if someone is dealing with mental health problems and gets the recommendation from a doctor for an animal for emotional support and treatment, they can have a pet even in rental accommodation. They need not pay any additional pet fee or follow the restriction rules of the landlord. But to have these facilities, they need an ESA letter written and signed by a licensed mental health professional (LMHP).
After having an ESA letter, the pet is considered an Emotional support animal that assists its owner for therapeutic benefits, unlike other pets. The emotional support animal rental laws in California compel the landowner to give an exception so that a tenant with a mental health problem can stay with their ESA for emotional and healing benefits.
Like service dogs, the ESA do not have protection under any law for employment in California, which indicates that the emotional support animals do not have the legal privilege to help their owners in their workplace.
Even the employers do not have any legal obligation to allow emotional support animals in the office. However, if someone has a severe mental health issue, such as seizures, they can ask their boss to approve an emotional support animal (ESA) in the workplace.
New California Emotional Support Animal Laws (AB 468)
The California emotional support animal laws, designated as AB 468, significantly changed the state's regulation of ESAs. AB 468 aims to clarify the distinction between ESAs and service animals and address concerns related to the misuse and misrepresentation of ESAs.
If an animal provides companionship and is not trained to perform a specific task to alleviate its owner's disability, it is considered an ESA. On the other hand, animals that are trained to perform specific tasks related to their owner's disability will be considered service animals.
AB 468 restricts businesses that offer animal vests, harnesses, leases, and other equipment that mislead ESAs as service animals.
AB also set some rules and regulations for the healthcare professionals in Oakland that recommend ESA or animal-assisted therapy. These rules are as follows:
Healthcare professionals recommending ESA letters must be licensed healthcare professionals.
Healthcare professionals must conduct thorough assessments to determine if an individual qualifies for an ESA letter.
Healthcare professionals must adhere to professional ethics and standards when recommending ESA letters.
Healthcare professionals must establish a client-provider relationship for at least 30 days before providing the documentation.
Healthcare professionals must provide verbal or written notice to their clients that they can not represent themselves as service animal owner.
Anyone found guilty, whether an esa owner representing their esa as a service animal or a business selling misleading esa products, will be punished with the violation of Section 365.7 of the Penal Code. Penalties should be:
$500 for the first violation.
$1000 for Second Violation.
$2500 for the third and any subsequent offenses.
We offer our Customers a 100% Money-back Guarantee
If not qualified, we offer a 100% Money-Back Guarantee. No Appointments are Required.
Qualifying for an ESA Letter in Oakland, CA
As per the ADA (American with Disabilities Act), the people who are diagnosed with the following mental health conditions can have an ESA with the help of an emotional support animal letter from doctor:
Seizures
Epilepsy
Bipolar Disorder
Panic Attacks
Phobias and fears
Managing blood sugar levels
Depression
Anxiety
Post-Traumatic Stress Disorder
Autism
Lowering blood pressure
Regulating heart rates
Migraines
Attention Deficit Disorder and more!
We offer our Customers a 100% Moneyback Guarantee
If not qualified, we offer a 100% Money-Back Guarantee. No Appointments are Required.
Facts You Need to Know Before Applying Your ESA Letter in Oaklad, CA
Protection from biased pet charges and pet-restriction policies!
Help to heal naturally with emotional support!
No specification for types or breed of animals!
You can have more than one pet with a valid ESA letter!
ESA don't need professional training like service dogs!
You can get your ESA Certification online!
Why Choose Fast ESA Letter in Oakland?
When it comes to emotional support animal doctor letter services, Fast ESA letter provides you most reliable assistance without going anywhere! Our team of professionals offers you high-quality ESA registration services without any hassle?
Hassle-free:
Still confused about how to register an emotional support animal? Our team of Fast ESA Letter has made the process hassle-free. Our team provides proper guidance regarding the registration procedure.
Quick Evaluation:
With Fast ESA Letter, we have a team of local licensed Mental health professionals that provide you quick evaluation and approval within a couple of hours.
The Fastest Delivery:
After approval of your ESA letter, you need not wait for a long time. Because we offer you the fastest delivery, which means you will receive your Letter within a few minutes after approval.
Where To Take Your Emotional Support Animal in Oakland?
When it comes to having fun with your furry friend, several parks in Oakland allow your ESA without any rules or restrictions. Here are some of the top places where you can bring your ESA:
Leona Canyon Trail, Oakland
Leona Canyon Trail is a 4.5KM trail from Oakland to San Leandro, California, featuring a river. It is a suitable place for all skill levels. The Leona Canyon trail offers several activity opportunities and is available year-round. This is a perfect place for your ESA to run unleash without any restriction.
Joaquin Miller Dog Park
Joaquin Miller Park is a perfect place to forget about the hustle and bustle of the city. You can find many bicyclists, hikers, joggers, picnickers, and equestrians, all over the Bay Area regularly at this 500-acre park. Pets are allowed here, and the park has a fenced area for off-leash dogs. Also, you can walk with your on-leash dog throughout the park.
Redwood Regional Park, Oakland
The Redwood Regional Park has a total of 5.25 miles of area. You can have plenty of peace when you walk through the peaceful panorama of its 1,830-acre area. It is a dog-friendly park, and your dog can go off-leash. But, due to the pandemic situation, the park has been restricted from off-leash pets. So you have to keep your dog on a leash all the time.
Due to work pressure, I could not go anywhere for my ESA letter appointment. Still, the Fast ESA Letter service provider provided incredible help by providing online ESA letters. Their service is incredibly fast and easy to manage the process.
I got my ESA letter in just 2 days and am very thankful to the Fast ESA letter team. Their process is incredibly simple, and their team will help you in every way possible. During the ongoing ESA letter fraud, they provided me with a legit ESA letter in Oakland.
I got my ESA letter in a few days with the help of a Fast ESA letter. They were very helpful, given that I did not know much about the process. Their service was affordable, and the team was cooperative.
Frequently Asked Question
Do ESAs have the same rights as service animals?
No, both ESAs and service animals have different rights in Oakland. Generally, service animals have more comprehensive rights compared to ESAs. ESAs are only protected under the FHA, while service animals are protected under the FHA, ACAA, and ADA.
Can my landlord deny my ESA request in Oakland City?
No landlord cannot deny you housing because of an ESA in Oakland City. However, you should take care of a couple of things, such as
Your ESA should not be aggressive.
Your ESA shouldn't pose a direct threat to the safety of other tenants.
Your ESA should not carry a disease.
Your ESA should not put an extra financial burden on the building.
How long is an ESA letter valid in Oakland City?
An ESA letter is generally valid for one year in Oakland City. After expiry, you must renew your ESA letter to continue receiving the benefits and accommodations of an ESA.
You can contact Fast ESA Letter to renew your ESA letter in Oakland city. We have licensed healthcare professionals with expertise in ESA letters.
Can I travel with my ESA by car within Oakland City?
You can travel with your emotional support animal by car within Oakland City without restrictions. When traveling by car, you have more flexibility than public transportation, where specific regulations and policies may apply to your ESA. Remember, while traveling with your ESA in the car, ensure the safety of both of you.
What happens if I move to a new apartment or housing complex in Oakland City?
If your ESA is not expiring, you can live anywhere in Oakland without restriction. Your ESA allows you the right to reasonable accommodation, and you are protected under the FHA in every building in Oakland City, including rental properties and housing communities.
Can I renew my ESA letter in Oakland City?
Yes, you can renew your ESA letter in Oakland City if you still need an ESA to combat your mental illness. To renew your letter, contact Fast ESA Letter. We can renew your ESA letter from the comfort of your home. We also have licensed mental health professionals who can thoroughly examine your need for an ESA.
Best ESA Letter Service Providers in Oakland Near Me
ESA Doctors | Emotional Support Animal Letter Oakland
420 14th St, Oakland, CA 94612
Monday – Sunday: 9AM–10PM