Get Your Legit Emotional Support Animal Letter in Arkansas
Get endorsed by the Local health professionals in Arkansas.
How to Get an ESA Letter in Arkansas Online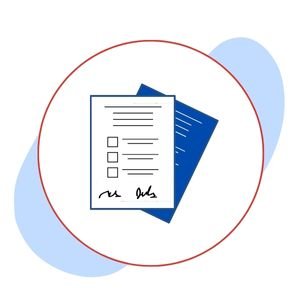 Firstly, you need to apply online for your ESA letter by filling out an online evaluation letter online with your details. After completing your form, you need to submit it online.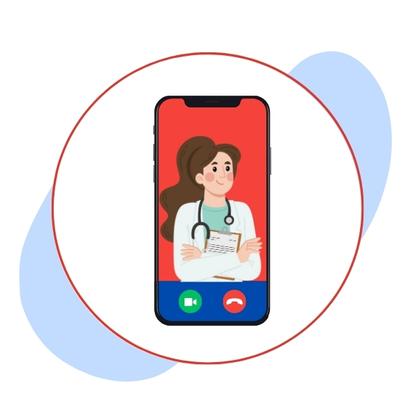 Once you submit your form, you will get evaluated by our licensed mental health practitioners online, and if you get approved, your letter will receive by you.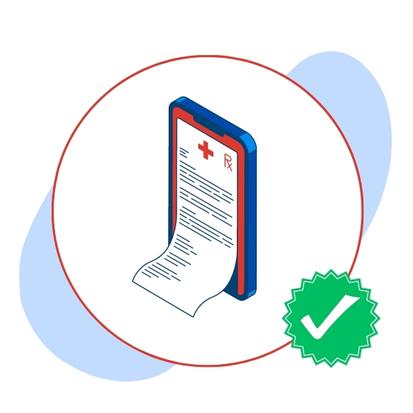 At last, you will receive your ESA letter online via email. You can further download or save it to show it to your landlord.
Only Fast ESA Letter offers 100% Money-Back Guarantee
If not qualified, we offer a 100% Money-Back Guarantee. No Appointments are Required.
Elements of Arkansas Legitimate ESA Letter
A legal Emotional Support Animal letter must specify that person is acquiring therapeutic advantages from the Emotional Support Animal for dealing with anxiety, stress, intense emotions, or any mental illness. An ESA letter must:
Be written on state-licensed mental health professional's letterhead,
Have the therapist's name and signature.
Have the date of issuance.
Therapist's license number.
Date of the license, and state where it's issued.
The need for an ESA for treating the individual's mental health.
Details of the pet must be filled.
Emotional Support Animal in Arkansas
In Arkansas, any animal providing therapeutic benefits to a person with a mental or emotional disability is called an Emotional Support Animal. An Emotional Support Animal can support you with many mental diseases and keep your mind stable and fresh. To live with your dog, a person living in Arkansas needs to have an ESA letter. An ESA letter is an official letter that has many benefits, such as:
People with disability can live with their ESA, and no one can deny housing due to their illness or ESA.
ESA letter helps you to live with their emotional support animals even in 'No Pet Housing Apartments.'
Protects you from paying any security deposits and pet fees that a landlord may charge otherwise.
Who Can Write an ESA Letter in Arkansas?
A state-authorized Mental Health Professional must prescribe an ESA Letter. This includes the following healthcare professionals.
A Primary Care Physician.
A Licensed Therapist.
Any Licensed Mental Health Professional.
A Licensed General Physician.
Benefits Of Having an ESA Letter in Arkansas
Live in no-pet housing
No more pet charges
24/7 Online ESA Letter Support
A hassle-free downloadable copy of an ESA Letter.
Arkansas Emotional Support Animal Laws
In Arkansas, some laws have been passed to protect Emotional Support Animals and its owner from discrimination due to their disabilities.
Arkansas ESA Housing Laws
Arkansas has adopted the Fair Housing Act (FHA) which allows individuals to live with their Emotional Support Animal.
According to this law, an individual can live with their Emotional Support Animals on any rental property while suffering from debilitating health issues. As per state laws, a landlord cannot refuse tenants' requests to live with an Emotional Support Animal and can make reasonable accommodations to live with their pets. This law protects individuals from getting discriminated against for their disabilities and taking assistance from animals for their disabilities.
Well, in Arkansas, there are some specific rules for Emotional Support Animals. Unlike service animals, an ESA cannot accompany its owners into cinemas, theaters, restaurants, and other public places.
If they cause any harm or disruption to the property or the people, they can get neglected as ESA.
Where can I take my Emotional Support Animal in Arkansas?
Arkansas has identified the need for Emotional Support Animals. So the state has passed several pet-friendly locations where the ESA owner can take the ESA and change the mood. Along with the hotels, restaurants, and parks, Arkansas has allowed the ESA on the beaches too.
Lake Wilson Park
Lake Wilson Park offers a clean, off-leash dog area with both sunny and shady places to play. This park has approximately 320 acres of land with 28 acres of water. One can experience boating, fishing, nature watching, picnicking, and hiking in this place. The park has a lot of beautiful wildflowers in the spring.
Ozark-St. Francis National Forests
This Forest is a 1.2 million-acre forest that situates in the Ozark Mountains of western Arkansas. You can enjoy outdoor activities that include hiking, camping, swimming, fishing, and scenic drives in this park. Dogs are allowed to remain under a leash while in the campground areas.
Hot Springs Bark Park
You can bring your pet off-leash to this park area. This park offers 2-acres of fun and separate spaces for large and small dogs. It has water stations, benches, asphalt walking paths, double gate entry, and more. Animal Services Department operates this park under their direction.
Paws Park at Murray
It is an off-leash dog park with a larger area for dogs over 30 lbs and one for dogs under 30 lbs. It offers a great environment for you and your dog where they can swim and play. It is a shady park with a lot of trees and bushes.
Where Can You Adopt an ESA in Arkansas?
Pet finder
It is an online, searchable database of animals who need homes. They provide nearly 11,000 animal shelters and adoption organizations across the U.S., Canada, and Mexico. They focus on increasing public awareness of the availability of high-quality adoptable pets.
Humane Society of Pulaski County
The Humane Society of Pulaski County aims to rescue, rehabilitate, provide veterinary care, spay/neuter, and find loving homes for Central Arkansas dogs and cats in need.
Have a Heart Pet Shelter
They are a small, non-profit rescue shelter in North Central Arkansas that aims to bring comfort and aid to animals cast aside in North Central Arkansas and find them homes where they can live as family members.
We offer our Customers a 100% Money-back Guarantee
If not qualified, we offer a 100% Money-Back Guarantee. No Appointments are Required.
Why Choose Fast ESA Letter
Fast ESA Letter has made it easier for you! Fast ESA is serving with its online legal ESA Letter services to individuals experiencing anxiety, stress, or any mental illness. We have a solution for you. Let your fingers on your PC do the talking and rest leave everything on us! With the colossal clientele, Fast ESA believes in providing legitimate solutions for all the issues concerning your mental health. So don't rush to the public counters and avail the online services.
The Best Dog Breeds for Emotional Support Animal
American Labrador
The most popular breed of dog in America is the adorable, sweet-faced Labrador Retriever. For a family searching for a medium-to-large dog, labs make sociable, outgoing, and affectionate companions with plenty of love to go around.
French Bulldog
One of the most well-known little dog breeds in the world. The lively, observant, versatile, and utterly appealing Frenchie with deep wrinkles wrapped over it.
Great Dane
These dogs are a great companion of joy to live with. The coat comes in different color and pattern. The best pattern that is usually seen in these dogs is a combination of black and white patchwork pattern known as 'harlequin'
Beagles
Beagles are happy, loveable, compassionate dogs. The Beagles s fortune is in his adorable face with its big brown eyes set up by long nose. These are curious, energetic dogs who require plenty of playtime.
Best Cat Breeds for Emotional Support Animal
Calico
One of the famous cat breeds in Arkansas is Calico. Calico cats are known as a state cat because of their white, black and orange color.
Siamese
These cats are also very famous in Arkansas. They are sweet and quite cats who do not trouble you. She demands your attention and will also be loved by your family members.
Tabby cat
A tabby is a domestic cat with distinctive M- shaped markings on his forehead. She looks super cute in a white and gray combination covered with long hair. Likes to get the attention of the owners.
Birman
These cats are super cute who loves to cuddle all the time. Basically this beauty is a lap cat and is very gentle and friendly in nature. She's always playful with children
Frequently Asked Question
How do you qualify for an emotional support animal?
If a person has one of the following mental health conditions, he/she can have an emotional support animal by his/her side:
Anxiety
Depression
Panic Disorders
Bipolar Disorder
Attention Deficit Disorder
Post Trauma Stress Disorder
Cognitive Disorder
Phobias and fears
Learning Disorders
But keep in mind that the person should have an ESA letter which is a document to identify the person who needs his/her pet for treatment purposes.
How do I register my dog as an emotional support animal in Arkansas?
You don't need to register your dog as an emotional support animal in Arkansas. You will need an ESA letter — a valid document to get recognition. This letter should be signed by a licensed mental healthcare professional (LMHP) to assign your pet as an emotional support animal.
Does Arkansas recognize emotional support animals?
Yes. Arkansas does recognize emotional support animals with an ESA letter.
Can a landlord deny an emotional support animal in Arkansas?
No. A landlord can not deny your emotional support animal until:
Your pet is a domestic pet.
Your pet is well-behaved and calm most of the time.
Your pet does not cause any harm or damage to property or nearby people.
Your pet does not cause any allergic reaction to anyone at home.
If your pet is not one of the types of pets mentioned earlier, your landlord can deny your request, or even he/she can kick you out after giving you a 10-day notice.
How to Get Connected with an LMHP in Arkansas Today!
You need to get in touch with us to get connected with a licensed mental healthcare professional (LMHP). You can follow the below-mentioned steps for ESA certification:
Fill in the simple questionnaire
Get evaluated by a local licensed doctor
Receive your ESA letter via email
The whole process of getting an ESA letter can take up to 24 hours without stepping out from the comfort of your home.
What Types of Support Animals Are Allowed in Arkansas Housing?
Any domestic pet such as dogs, cats, miniature horses, and some harmless reptiles, including tortoises, and lizards, can be emotional support animals in Arkansas housing.
Mia Clover

I was eagerly looking for a licensed mental health professional in Arkansas. With the help of the Fast ESA letter I got in touch with the LMHP, and they helped in solving all my doubts. Thank you. Fast ESA letter team!
Asher Paul

The Fast ESA letter no doubt is the best company that provides fast services for getting an Emotional Support Animal letter. With the 24 × 7 hours of customer support, I was able to get my ESA letter within 24 hours. I recommend it.
Oliver Jackson

It took me just 24 hours to get an ESA letter. The process is so easy to carry. You just need to follow three simple steps, and you are good to go. With the approval of the licensed mental health professional, I received my ESA letter via email.
Areas we Cover in Arkansas