An Emotional Support Animal letter is an official statement that is passed or written by a licensed mental health professional. Any licensed mental health professional such as a doctor, therapist, psychiatrist, or psychologist can provide you with an ESA letter. In order to get the ESA letter, we have to follow three simple steps that are filling up the application form. After filling up the application form the licensed mental health professional will evaluate your application and check whether you are applicable or not. Then finally after the approval, you may get your letter via email. But now, according to the new updates State has made some changes in receiving an ESA letter in Colorado to make this process more authentic to the users.
A valid provider-patient relationship between a licensed healthcare professional and the person who desires to obtain an emotional support animal (ESA) for therapeutic purposes is required in Colorado before an Upgrade letter is provided. These true provider-patient relationships are outlined in the mental health, medical, and nursing practice acts.
Firstly it is important to determine whether the person is suffering from a mental or physical disability or not, the healthcare professional should not issue the ESA letter until he/she ensures that the person is having disabilities, and they want an Emotional Support Animal to deal with their disability. If the licensed mental health professional LMHP, found that the person requires an ESA then only they can provide them with an ESA letter.
According to the nursing and mental health law, a license must not take a determination unless the license has met with the patient in person". This law was passed by the Colorado Revised Statutes under Section 12-255-133(3)(a) and 12-245-229(3)(a). ESA recommendations can be made by registered nurses, but they must do so directly under a qualified doctor's supervision.
According to section 12-240-144(3)(a), C.R.S, healthcare practitioners cannot make a determination of providing an ESA letter to a person unless they met with that person or have telemedicine communication.
Healthcare professionals who fall under the Division of Professions and Occupations' purview are required to abide by all applicable regulations while dealing with clients who need an assistance animal.
An ESA is an animal that is kept by the person in order to deal with their mental or physical disability like depression, anxiety, or any mental disorder. ESA are kept by humans for love, support, and companionship. ESA does not perform any specific tasks to help the person in dealing with their disabilities; it's only because their presence helps the person to deal with their mental or physical disability. A prescription letter in the appropriate format serves as proof of this ailment.
These animals are different from service animals as these dogs are not provided with any accommodation that service animals have. Also, these animals are treated differently as service animals.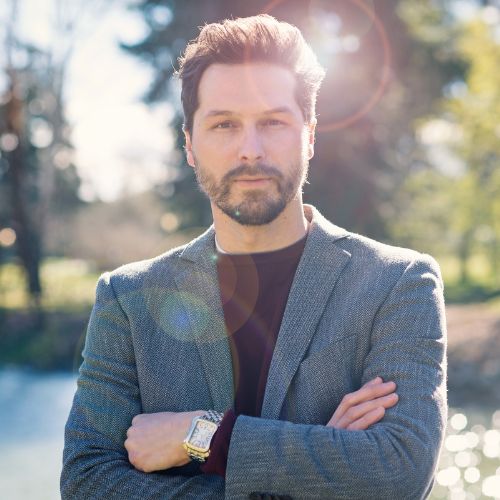 Daulton Dougan is a behavioral expert and accomplished writer associated with Fast ESA Letter. With a deep understanding of human behavior and mental health, Daulton leverages his expertise to offer personalized support and guidance. Through his insightful writing, he educates and informs individuals about emotional support animal (ESA) benefits. Daulton's compassionate approach and extensive knowledge empower individuals to navigate emotional challenges effectively. With a commitment to improving mental well-being and advocating for ESA accessibility, Daulton's work and writing contribute significantly to the field of behavioral analysis and mental health support.
Looking To Apply For An Emotional Support Animal Letter?
1. Create an account and schedule your appointment. 2. Join the video/audio call consultation with the doctor. 3. Get approved and receive your ESA Letter.
9 Reasons Why An Emotional Support Animal Letter Is Vital!An Emotional Support Animal Letter is a prescription or recommendation given by the Licensed Mental Health Professional that confirms the mental or emotional disability and states that the...